For gamers, Twitch is a wonderland filled with entertaining creators. For people who don't like video games, though, the streaming service might seem like a wasteland of time-wasters.
However, Twitch has actually become quite an entertaining space for people who think video games are boring.
There are thousands of streamers broadcasting themselves cooking, making music, talking, exercising, and doing just about anything else you could imagine (well, anything that falls within Twitch's guidelines, of course).
So before you write Twitch off as a place only for gamers, give some of the streamers here a shot and see if they convince you to give the streaming site a chance.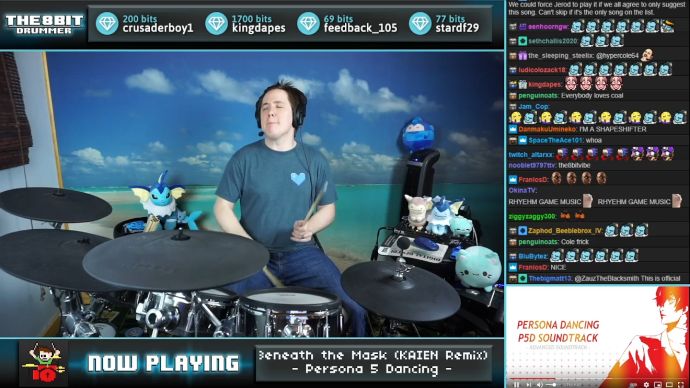 I'm a drummer and a gamer, so The8BitDrummer might as well be a Twitch channel that was designed with me in mind.
He's an incredibly talented drummer with a great personality who plays all kinds of music, both from the world of games and outside of it (though most of the songs come from game soundtracks).
Check this channel out if you enjoy watching skilled drummers!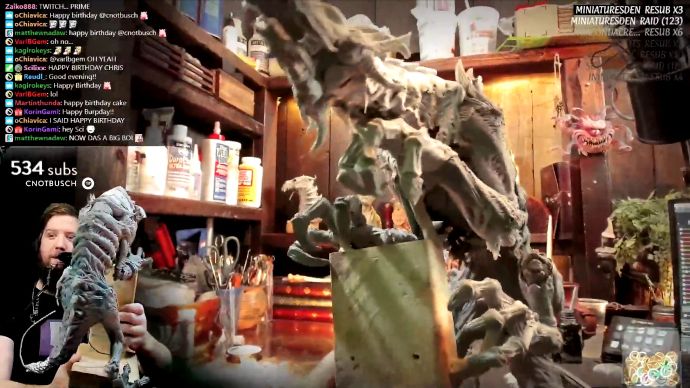 If you like a nice lowkey stream, cnotbusch is perfect for you. Basically, he's a really calm guy who builds and paints one-of-a-kind sculptures while interacting with the viewers of his channel.
Not only is he an incredibly talented artist, but he seems like a genuinely nice guy with an entertaining personality. If you're looking for something nice to have on in the background that won't require too much attention, this is a perfect channel to watch.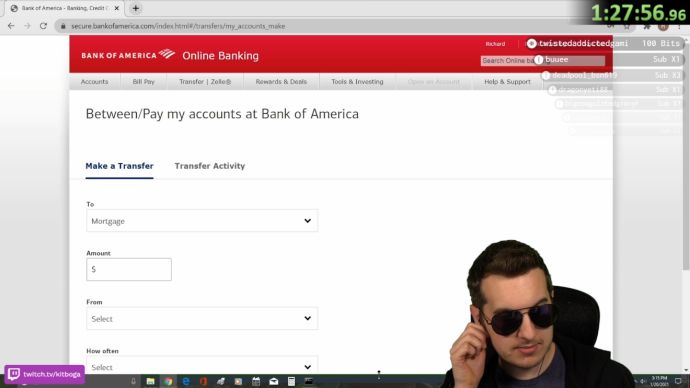 Do you know what sucks? Scammers.
Kitboga is taking the fight to scammers by scamming and trolling them right back and then some.
He baits the scammers live on his stream and we all get to watch these terrible people get their comeuppance.
He's incredibly entertaining while he goes through his schemes, so this channel is definitely worth watching.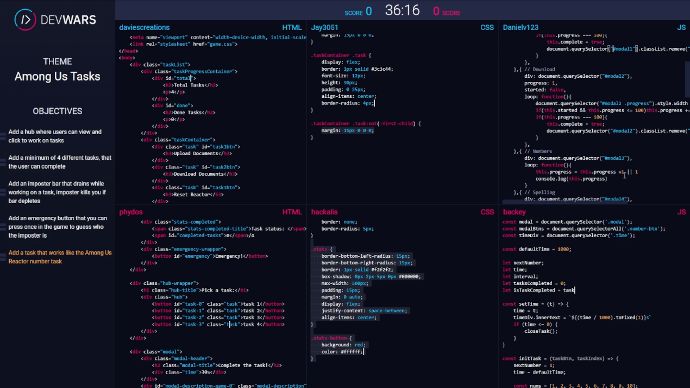 DevWars is a competitive show where two teams have 60 minutes to do their best coding. Each stream features different coding challenges, so you never quite know what to expect from each new episode.
Even if you're not a programmer, you should be able to get some entertainment out of the show, as the personalities are quite interesting.
The only negative of this channel is that it isn't on as much as we'd like, but that's just because the content is so good!
Streaming music is one of the coolest things that has come from Twitch opening up its service to non-gaming content, and ThatViolinChick is one of the streamers to keep an eye.
She's an incredibly skilled violinist with an entertaining personality.
Fair warning: She does occasionally play video games, but the majority of her streams are improv music creation, life advice, and plenty of other entertaining non-gaming content.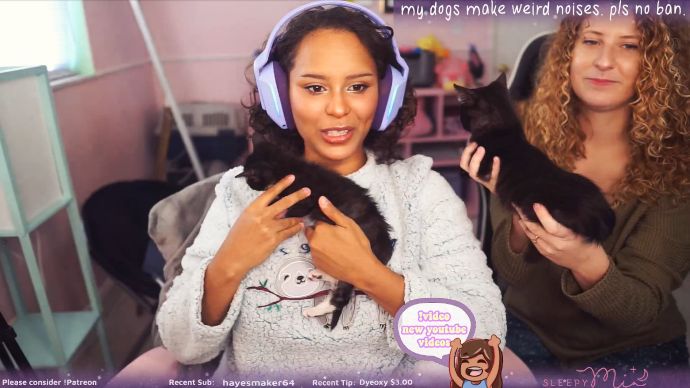 SleepyMia's channel is all about creating digital art live in front of her audience. She draws lots of cute little characters (check out her Instagram for a sample of her work).
Most importantly, she has a really laid back personality that makes her quite enjoyable to watch. If you're still not sold, there are cute dogs involved, which should put you over the edge.
Who Says Twitch Is Just for Gamers?
Twitch is a well-rounded entertainment platform filled with all sorts of content. Whether you like art, music, comedy, or just about anything else, there's a channel for you. If you don't like video games, it's time to give Twitch a second chance!