Strong Girl Bong-Soon
Strong Girl Bong-Soon
A young woman, born to a line of women with superhuman strength, is hired as personal bodyguard to the CEO of a gaming company.
A young woman, born to a line of women with superhuman strength, is hired as personal bodyguard to the CEO of a gaming company.
Despite my friends and family raving about it, despite my own heritage and exposure to it, I've never really understood the appeal of K-dramas, or Korean television series (more like miniseries).
That is, until I got around to watching an episode of Strong Girl Bong-Soon, at which point I finally got it. I understand now. You might even say I'm... hooked?
Prior to this, I've only seen the first handful of episodes of Terius Behind Me, which were enjoyable but didn't grab me; two episodes of While You Were Sleeping, which I found to be alright but forgettable; and an episode of Memories of the Alhambra, which I'm still debating whether to continue.
I'm telling you about this because it shows how good Strong Girl Bong-Soon is, that while those other series failed to capture my attention, I zoomed right through this one.
The 16-episode series centers on a young woman who was born with superhuman strength. Her dream is to create video games, but struggles with the idea that she has this power and feels obliged to use it for the good of society and the protection of others—just as a series of kidnappings strike the district in which she lives.
The Good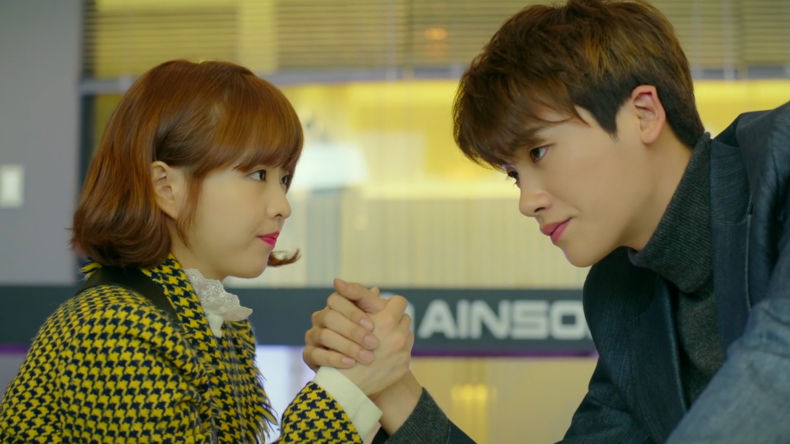 Strong Girl Bong-Soon has a flawless cast. Bo-Young Park knocks it out of the park in the role of Bong-Soon, skillfully balancing her inner resolve and emotional strength against her cutesy behavior. Ji Soo and Park Hyung-Sik are both great as Guk-Doo and Min-Hyuk, the two men in Bong-Soon's life.
They all have presence on the camera, they're all good looking, but most of all, they have real chemistry with each other, and this is the kind of show that thrives or dies on chemistry. Even the side characters were perfectly cast, each with their own quirks that played to their hilarity or tragedy.
The other big thing about this K-drama that I appreciated was its tonal variety. It's a hodge-podge that doesn't quite fit under any particular genre, yet at the same time never feels incongruent or inconsistent.
Strong Girl Bong-Soon is best described as a three-part concoction of gangster comedy, romantic drama, and superhero thriller. I don't know how they pulled it off, but they did, and the result is unlike anything I've seen.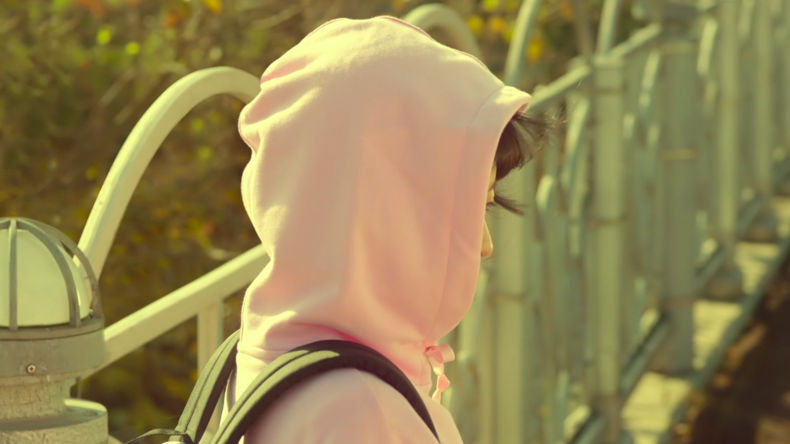 I do think that this series could have streamlined its narrative a bit, perhaps down to 14 episodes instead of 16 episodes, but for the reasons above, the ride enjoyable enough that I didn't mind. (For which parts I think could've been cut, see "The Bad" below. Don't worry, no spoilers.)
The story itself is great, using a smart mix of familiar TV tropes satisfyingly executed and unexpected trope subversions that provided both heightened comedy and drama.
But like all great shows, Strong Girl Bong-Soon is willing to put its characters through their respective emotional crucibles, forcing them to reckon with their inner demons and not always giving them the easy way out (save for one small instance toward the end, but it doesn't bother me too much because of all the hardship the characters had to endure leading up to it).
The lighthearted, comedic tone of the show is a kind of distraction from the fact that this is a mature, and often dark, story about coming to terms with one's own identity and shortcomings.
But honestly? I just love the way Strong Girl Bong-Soon made me feel. It had some dark moments, which served to make the bright moments even brighter, and all those moments mattered because the show so deftly draws you in and gets you invested in these characters from the get-go. You can't help but want to watch them, through the ups and the downs.
The Bad
I only have two "bad" things to say about Strong Girl Bong-Soon, and I fully recognize that these are personal peeves, so I haven't let them influence my grade for the miniseries.
First, there are moments throughout this series where Bong-Soon cries (that's not a spoiler because somebody cries in every K-drama, it's a law that shan't be broken), and while she's fantastic in her role, I can't stand the way Park Bo-Young cries.
I don't know if it's singular to this series or if she always cries like that—I haven't seen any of her other work—but I found it grating after a while. Too bad, because I like her otherwise.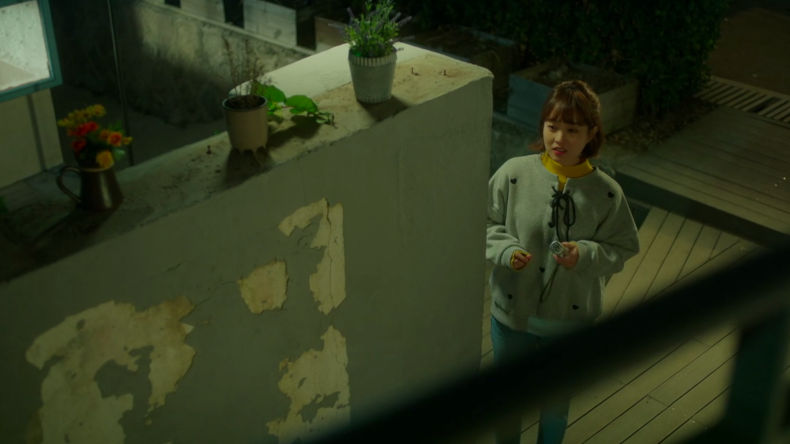 Second, some of the side characters overstayed their welcome after finishing their initial arcs. And while they did technically have more arcs down the line, they didn't connect with the main story in any meaningful way.
Don't get me wrong: the scenes with these side characters were funny! It's not like I was rolling my eyes or enduring their antics. I just didn't see the point of keeping them around, story-wise.
The Verdict
Strong Girl Bong-Soon is available to stream on Netflix, at least at the time of this review, along with Oh My Ghost, another romantic comedy/dramatic thriller K-drama starring the same actress, Park Bo-Young.
It's a similar series in a lot of ways (from what I've heard, anyway), so if you like Strong Girl Bong-Soon, do check that one out as well. There are plenty of other essential K-dramas you might want to check out as well.
Strong Girl Bong-Soon
Strong Girl Bong-Soon
If you liked this review, consider checking out the complete whatNerd Reviews Index!