Few things are as heart-skippingly frightful as playing an intense round of Beat Saber (our review) or Racket: Nx (our review) and having your controller nearly fly out of your hand on a strong swing. Less frightening—but just as inconvenient—is when the battery cover slips off because you're gripping the controller too tightly.
I've written about how the Oculus Quest changed my outlook on the future of consumer virtual reality, but it isn't perfect. One of the main gripes I have is the accompanying Oculus Touch controllers, which are nice but have several design flaws. Lucky for me and other Oculus Quest users, these controller flaws can be addressed with a single accessory: the Mamut Touch Grips.
Disclaimer: My Mamut Touch Grips were provided by Geektech. However, my opinions in this review are solely my own and have not been influenced by Geektech in any way.
The Good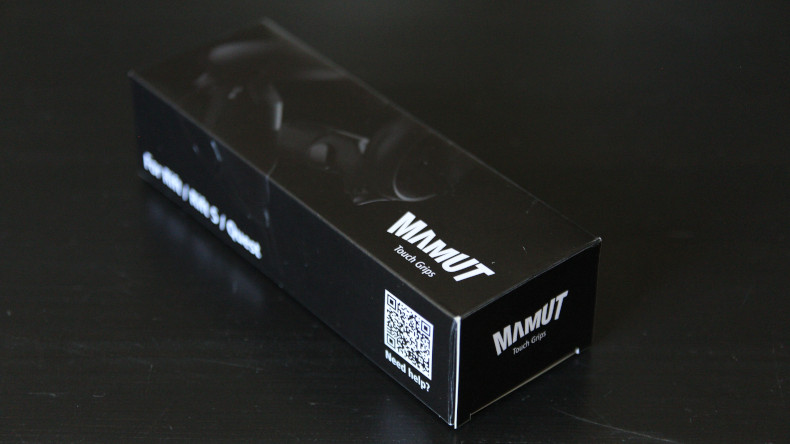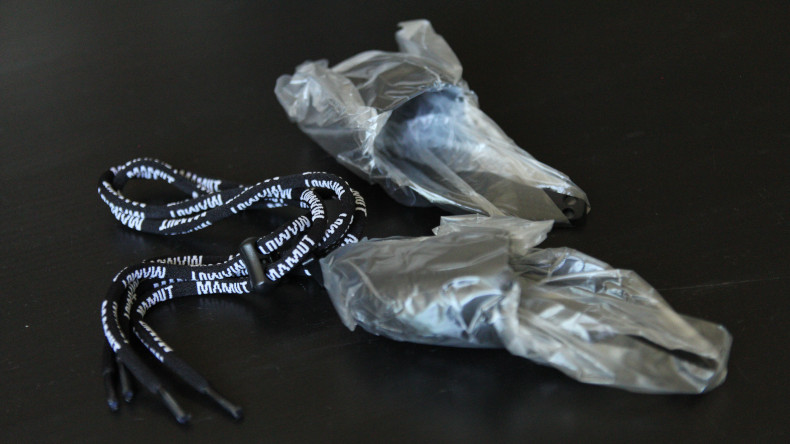 The Mamut Touch Grips come in a small, inconspicuous box. Inside, you'll find a pair of shoelace-type strings and the two grips wrapped in plastic. The whole thing is super easy to assemble: slip on the grips, feed the laces through the one set of holes and out the other set of holes, and you're done.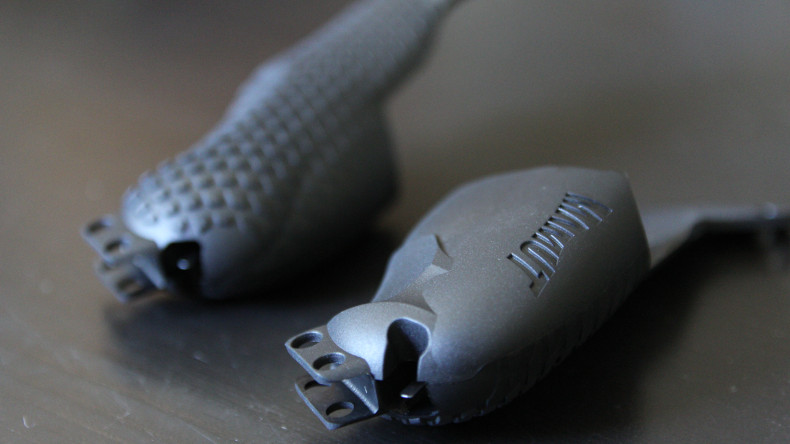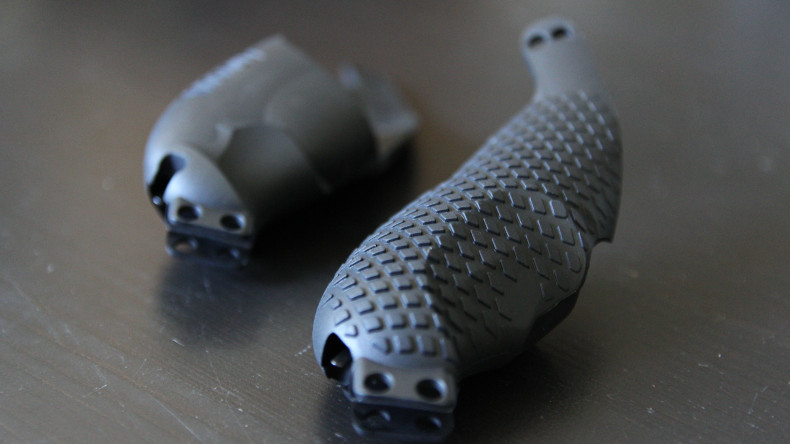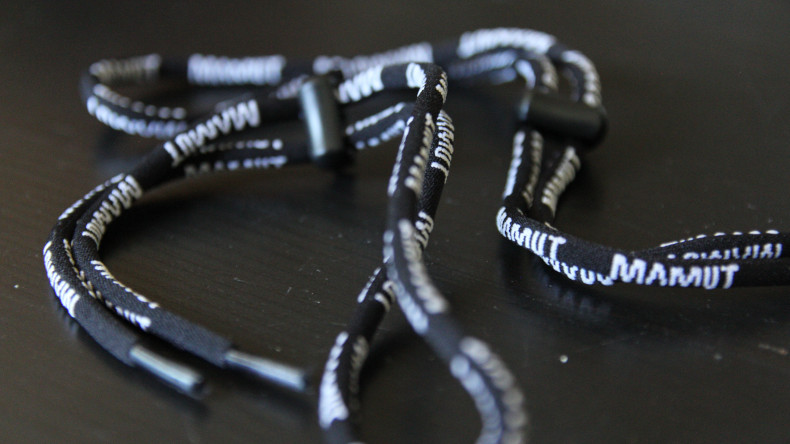 The grips are made of injection-molded thermopolyurethane (TPU), which feels a lot like rubber but you can tell it isn't exactly rubber. The grips are molded in a way that fits the hands well, and the knobby texture serves two purposes: first, it provides friction for a better grip, and second, it provides ventilation so your palms stay cool while playing. Excellent for sweaty games like BoxVR (our review).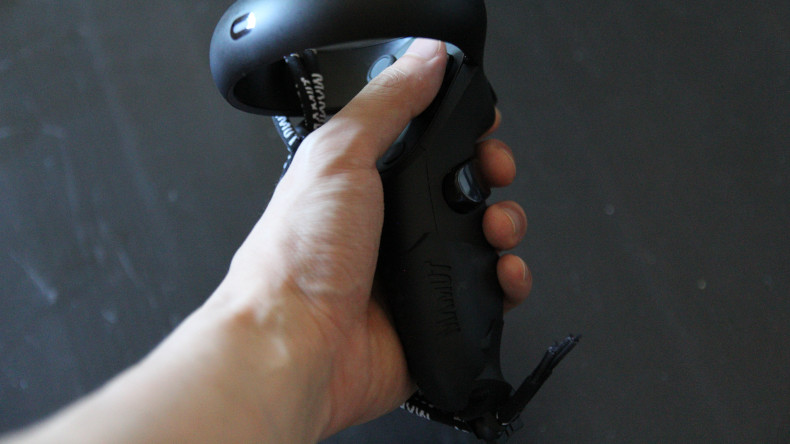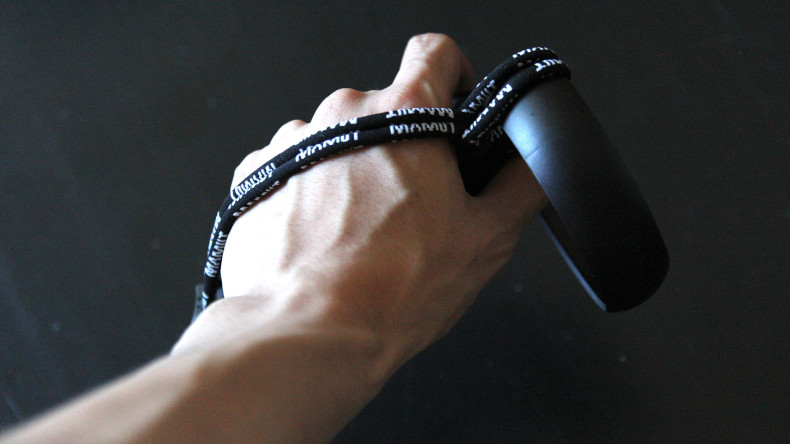 The above image shows the "knuckles-style grip" that's possible with the Mamut Touch Grips. The Oculus wrist straps work fine, but they're a hassle to put on and take off. With the Mamut Touch Grips, you can slide your hand in and out at will, and to me, it feels more secure. (Although if you still want to use wrist straps, you can. There's a hole at the bottom of each grip that you can feed each respective wrist strap through.)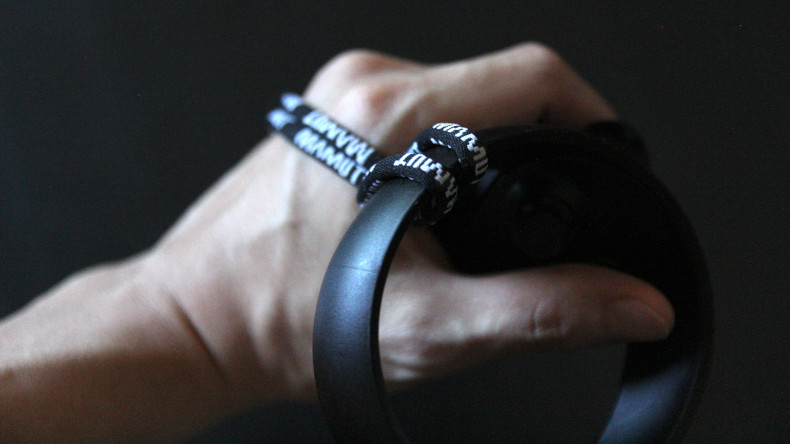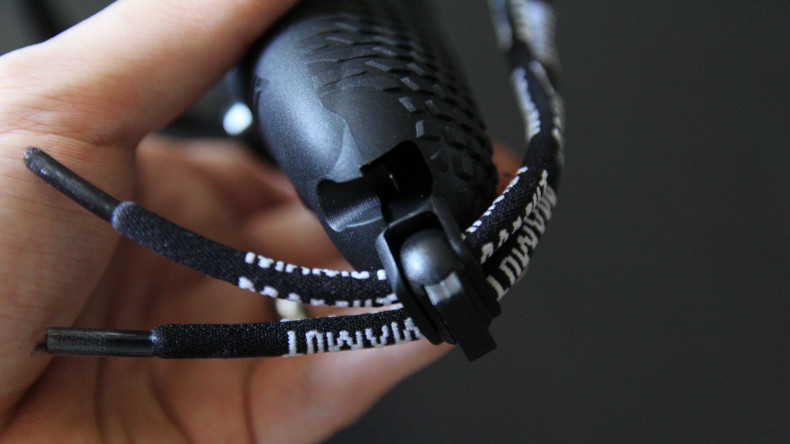 Another thing: the Oculus Touch controllers without any grips are surprisingly small, even for someone like me who has average or smaller-than-average hands. The Mamut Touch Grips give the controllers just enough extra girth to feel comfortable to hold, which really makes a difference during VR sessions longer than an hour.
My favorite aspect of these grips is that they succeed in preventing the controller battery covers from slipping off. Sure, other grips do that too, but it's the combination of that plus all the other design features mentioned above that make the Mamut Touch Grips the whole package.
The Bad
The one and only downside to the Mamut Touch Grips? Pricing.
As of this writing, the Mamut Touch Grips are in stock for $37.95, shipping not included. (Not that it matters since Mamut offers free shipping on orders over $25.) That's a lot of cash for what amounts to two rubber grips and a pair of shoelaces. I wouldn't blame anyone for balking.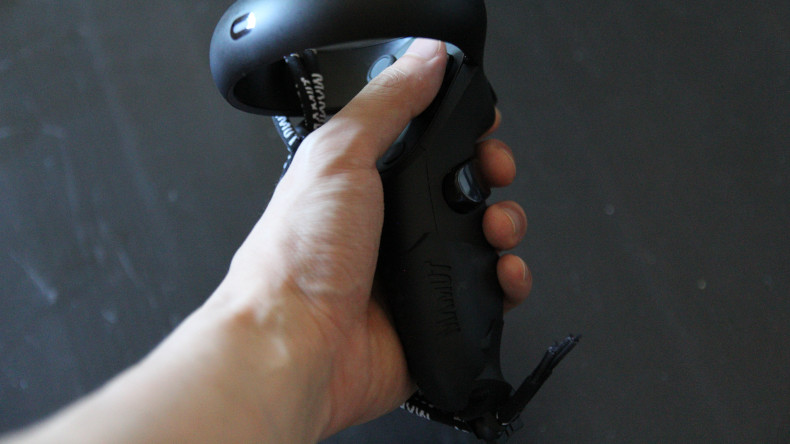 Yes, I'm aware that you can buy similar products on Etsy and elsewhere for literally half the price. Those alternatives are functionally the same as the Mamut grips—they cup the controllers and have wrap-around laces for a knuckes-style fit—but lack the design elegance, comfort, and quality that the Mamut grips offer.
The Rest
I'm very happy with my Mamut Touch Grips, and if I had to replace them for whatever reason, I'd buy them at full price despite cheaper options.
Sure, if money is tight and you're on a constrained budget, those cheaper alternatives can be quite handy. But let's be honest: if you can afford an Oculus Quest, you probably aren't all that money-strapped, in which case you should consider the Mamuts. To me, comfort is worth a premium.
View the Mamut Touch Grips on the Mamut Store
Mamut Touch Grips (Oculus Quest)
Mamut Touch Grips (Oculus Quest)
The Mamut Touch Grips are an essential accessory for any Oculus Quest fanatic, allowing you to ditch the default wrist straps in favor of a setup that's safer, more convenient, and more comfortable.
The Mamut Touch Grips are an essential accessory for any Oculus Quest fanatic, allowing you to ditch the default wrist straps in favor of a setup that's safer, more convenient, and more comfortable.
We earn commission if you purchase items using an affiliate link. We only recommend products we trust. See our affiliate disclosure.