Have you finally reached the end of your books-to-read list? Maybe you've churned through everything and actually managed to do the impossible—catch up on your reading backlog.
Or maybe you're looking at your massive list of unread books and none of them seem right as your next book to read. Maybe you're looking for something close to what you just finished. Or the complete opposite.
Whatever the case, it all boils down to the same thing: you have nothing to read right now and you need to find new books to read.
Fortunately, there's an endless sea of books to read out there, with hundreds of new books published every year—and there are several different ways you can discover books worth reading.
Here are some of your best options for how to find new books to read, ranging from book recommendation sites to your local library and everything in between.
7. Local Library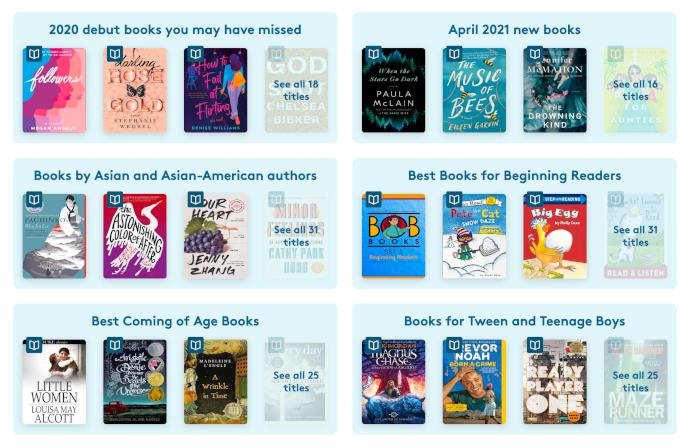 If you have a local library that's active, well-stocked, and properly funded, don't underestimate how useful it can be as a source of new books to read—even if you don't have a membership.
Most libraries allow anyone to walk in and look around. Head over to the sections that interest you and browse the shelves, then use your phone to look up any books that catch your eye. Or if you want to support your local library, just check the book out.
You should also talk to the librarian. Librarians actually have to go through rigorous schooling, and if you tell them what kinds of books you're looking for, they'll be able to point you in the right direction.
Modern libraries also offer ebooks and audiobooks, so you may not even have to visit in person. Using a service like Overdrive, you can check out ebooks and audiobooks from local libraries right from the comfort of your home.
6. Online Book Stores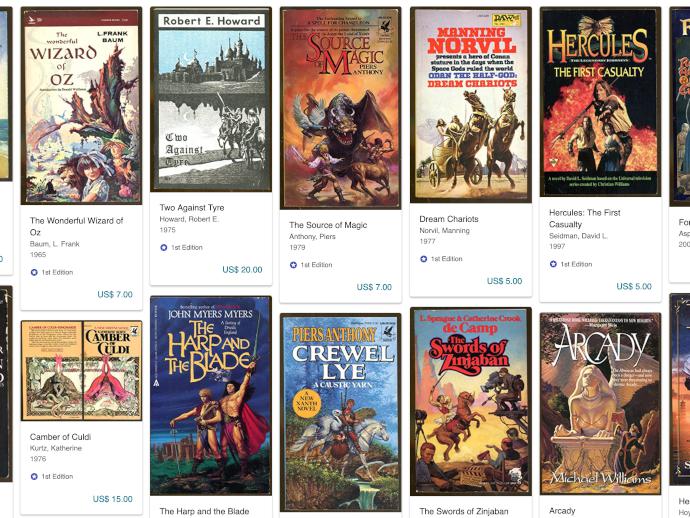 I used to love wandering the aisles of Borders, Waldenbooks, and Barnes & Noble. You were bound to find a book or two that caught your eye, and it was a great way to discover offbeat books.
You can do the same thing with online book stores. The experience isn't the same, of course, but it's definitely more efficient—the ability to filter by genre, price, author, and other criteria is fantastic. Amazon, AbeBooks, and Better World Books are all great options.
I really like sorting by recent releases. Not all online book stores have this feature, but it's a great way to discover books you've never heard of before. Check out the first few pages preview, and if you like it, buy it! Reviews and ratings, be damned.
5. Meetup Book Clubs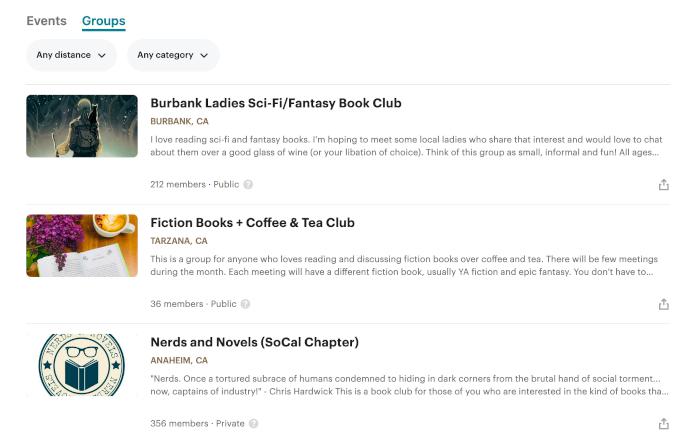 If you prefer to get your book recommendations through dialogue and discussion, then Meetup might be the option for you.
Simply head to the Meetup site and search for "book clubs" in your area. These days, a lot of Meetups are being held online via video conferencing software, making it that much easier to join in.
Books clubs on Meetup are pretty straightforward: they tell you which book to read, and then you discuss it as a group. But the real value is the opportunity to find other book readers with similar tastes, and then asking them for recommendations.
Meetup groups might hold events once a month, once a week, or maybe even multiple times a week. It's really up to the Meetup organizer to run things however they wish. If one group isn't enough, you can always join multiple.
4. Book Podcasts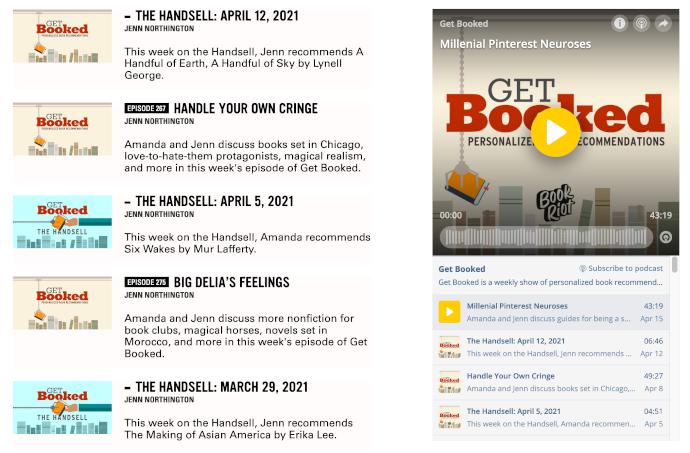 There's a podcast for everything these days, and books are no exception. We're not talking about serialized fiction podcasts, which are more like audiobooks and audio dramas.
Rather, we're talking about book review podcasts and book recommendation podcasts. These are one of the best ways to get high-quality, in-depth book recommendations that go deeper than surface-level genre and plot similarities.
Notable book podcasts include Get Booked, Recently Read, and the aptly-named The Book Review by The New York Times.
3. Discord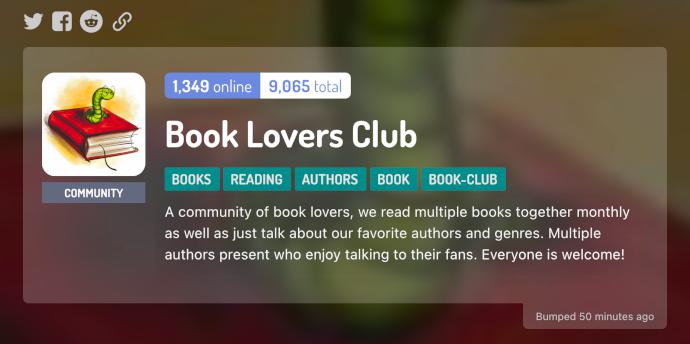 Discord is a community-oriented app for text chats, voice chats, and video chats. Anyone can start their own Discord server and run their server however they want. It's mainly used by gamers, but that has been changing a lot over the past few years.
In fact, there's a massive Discord server for book readers called Book Lovers Club. It's a great community for avid readers to discuss their favorite authors and recent reads. Perfect for finding suggestions and recommendations on what to read next.
There are other book-related Discord servers out there if you're willing to look around. This one's the biggest though, with at least 1,000 users online at any given time.
2. Reddit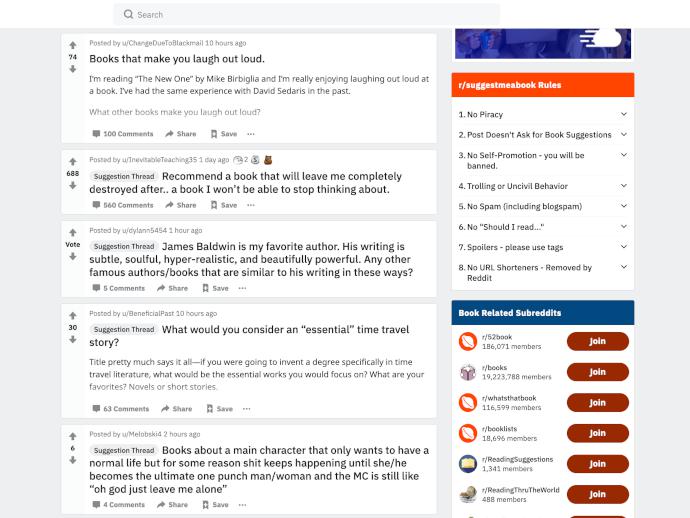 Reddit is usually my first stop when I need recommendations for anything—not just books, but movies, TV shows, anime series, shopping sites, gadgets and products, and more.
There are two big subreddits that are dedicated to book suggestions: r/suggestmeabook and r/booksuggestions. Just make a new thread and explain what you're looking for. It helps if you include past books you've enjoyed. Or just browse the existing threads.
You should also check out the genre-specific subreddits. The big ones for geeks include r/fantasy, r/scifi, r/horrorlit, r/yalit, and r/romancebooks. These communities are smaller, but they're more likely to have suggestions that aren't as well-known.
1. Goodreads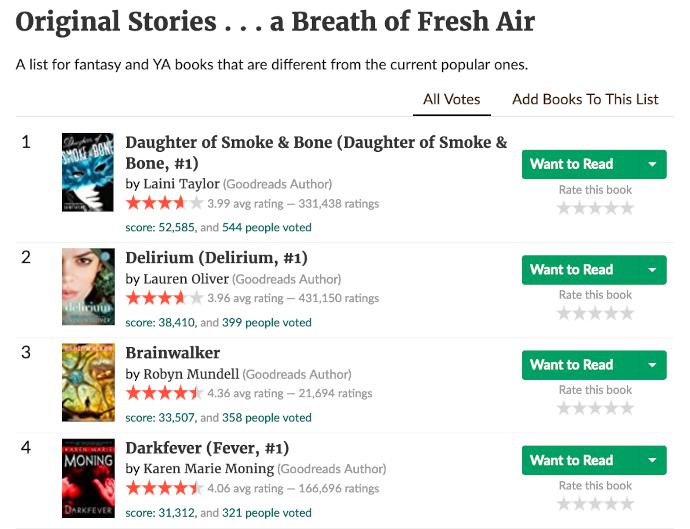 One of the easiest ways to discover new books to read is to use a book recommendation site like Goodreads. There's a reason why Goodreads is one of the most popular sites in the US: it's actually helpful.
There are several ways to find new books via Goodreads.
Your first stop should be the Goodreads Choice Awards. Every year, Goodreads puts out "Best Books" for all major genres, including Fantasy, Horror, Poetry, Romance, and Young Adult. Each genre has 20 entries, and you can view past years' awards back to 2011.
Goodreads also has Listopia Book Lists. These are user-created book lists that are open to reader votes, and you can either browse through lists by genre or search for lists using keywords. This is an excellent way to find hidden gems.
To get the most out of Goodreads, you should create an account. Once you've added and rated enough books, Goodreads will begin recommending other books that you might like. It's an easy way to get ongoing personalized book recommendations.
Consider Used Books Over New Books
If you don't have a local library—or simply prefer to own your books—you can stretch your dollars and expand your book collection even further by purchasing used books over new books.
Sure, a new book comes with that "fresh new book" smell, complete with crisp pages and a pristine cover. But by the time you've read through that book even once, the spine will be bent, the pages will be dirty, and it won't feel so new anymore.
Which is why we recommend going for used books when you can. If you don't have a used book store in your area, there are plenty of excellent online stores that stock used books.