We often recommend products we like. If you buy anything via links on our site, we may earn a small commission.
When you think "reality TV," you probably think Keeping Up With the Kardashians and The Jersey Shore. Yeah, if that's your idea of reality TV, I don't blame you if you think all reality TV sucks.
I myself tend not to like reality shows in general, but there are some excellent examples of reality TV done well, and one of my favorite shows of all time happens to be a reality show of the game show variety.
It's called The Genius, and if you haven't seen it, you're missing out on some of the most epic and mind-twisting games on TV.
The production quality and intention that went into The Genius is downright impressive, and the games—which are different every episode—embody some of the coolest social interactions you'll find in a game.
I can't count the number of times I've gotten goosebumps from all the amazing showdowns and reversals that have happened in this show. If you love games, you'll love The Genius.
What Is The Genius?
The Genius is a South Korean season-long elimination-based serial game show like no other.
Each season starts with 13 contestants who have been invited—yes, hand-picked and invited by the producers—on the basis of certain special qualities that have allowed them to excel in their respective fields.
The first season brings a state politician with social cunning, a web comic artist with out-of-the-box creativity, a world-class professional gamer, and more.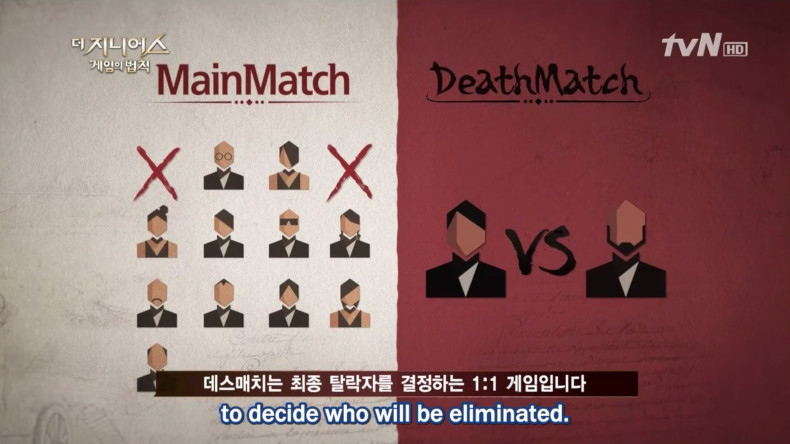 Every episode of The Genius is comprised of two games, with a unique game each episode.
The first game is the Main Match, in which everyone participates and vies for first place to win a Token of Life.
The loser of the Main Match is sent to the Death Match—the second game of the episode—and must choose an opponent to play against, but cannot choose someone if they hold the Token of Life.
Whoever loses the Death Match is eliminated from the season.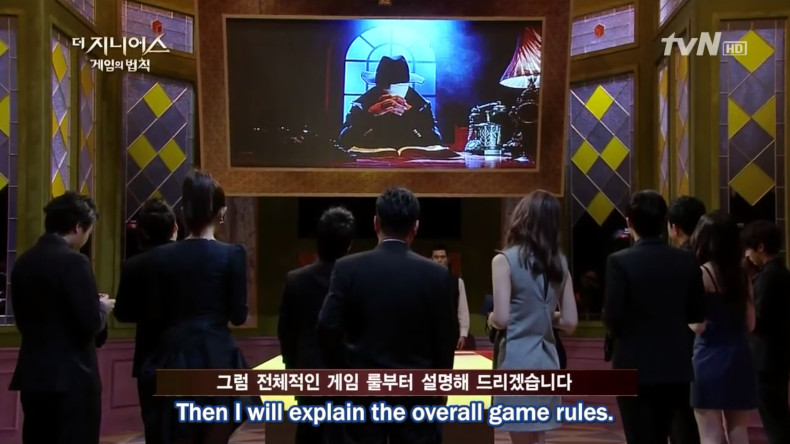 What kinds of games are played in Main Matches?
Well, Main Matches are designed to create tension between individual success and the need to work with others.
The games always have some element of hidden information, and players must navigate alliances and betrayals as they share information (or lies) with each other.
Mental acuity is needed to win, but lack of social finesse can result in everyone else ganging up on a player, and even the strongest player can fall when left stranded.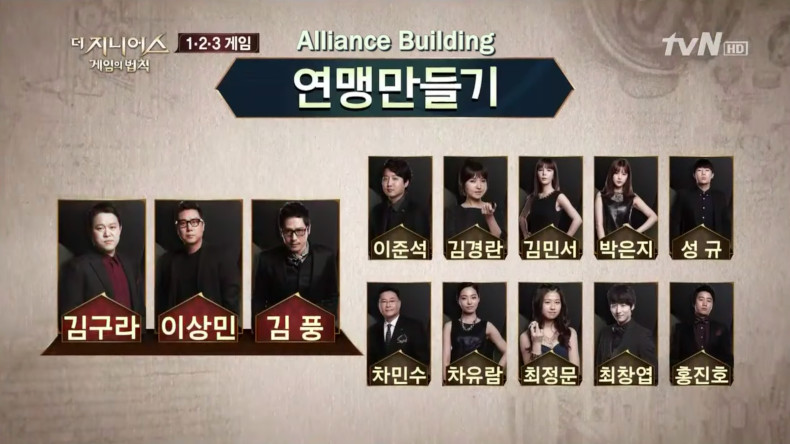 As for Death Matches, they also involve wit as players verse each other one-on-one, but they can also involve social elements.
For example, the remaining players who aren't in the Death Match may still be able to influence the outcome, and so it's up to the at-risk players to build and maintain alliances to the very end.
Players must also manage Garnets, which is a special currency that's earned by winning games and can be traded in for cash at the end of the season—but only if you're the last one remaining.
The moment you're eliminated, so too are your Garnets. Garnets are extremely valuable (worth $1,000 each) allowing for a huge grand prize if players play their hands well.
Why The Genius Is So Gripping
The Genius is a microcosm of the human experience, distilled down to 90-minute episodes that are just plain fascinating to watch.
The games, the players, the teamwork, the betrayals—all of it keeps you on edge from start to finish.
And while the Main Matches and Death Matches are extremely fun to figure out and play along with, it's the people of The Genius who are the most interesting to watch.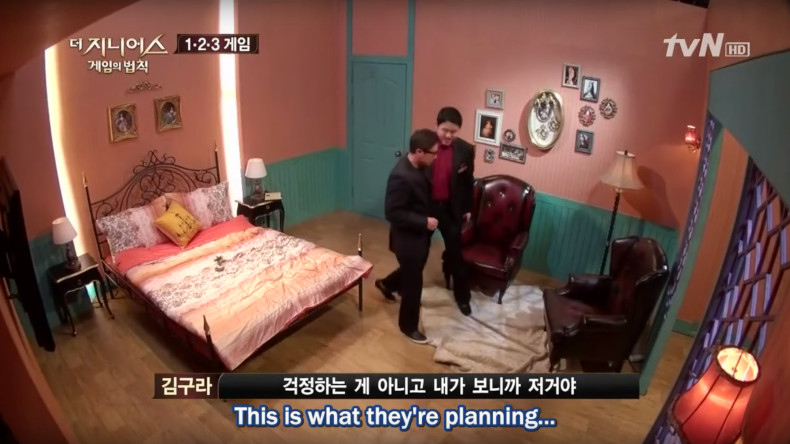 At the start of a season, you have no idea who anyone is (unless you're in tune with South Korean culture, I suppose).
All you know is that this woman is a professional pool player, that guy is a record producer, this other woman is a television announcer, that other guy is a vocalist and entertainer, and so on.
But as you watch them interact on screen, you begin to form bonds with them, either as protagonists or antagonists—as you would when watching any reality show.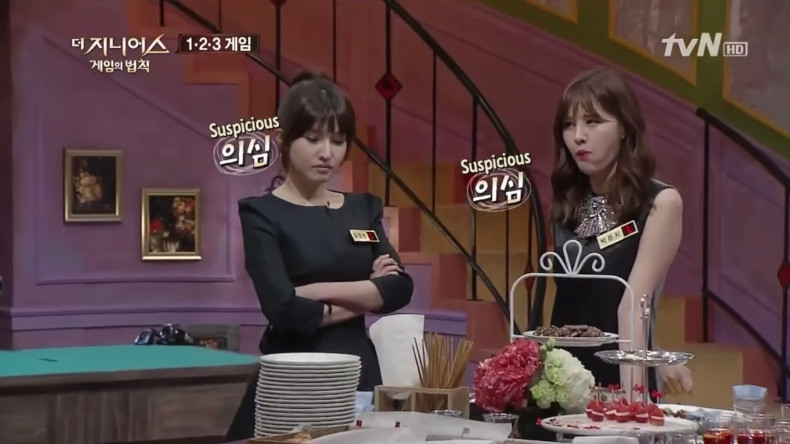 But the difference with The Genius is that these are truly smart people doing truly smart things as they fight for survival in an ever-evolving battle of deception and craftiness.
None of the drama in The Genius is falsely manufactured, and that's the beauty of it.
The design of the Main Matches, the Death Matches, the threat of elimination, the need for teamwork and compromise without risking your own individual standing—it all comes together in a way that naturally causes tension, and tension causes drama, and drama is fun to watch.
I'm talking about drama in the narrative sense, not sensationalized bickering. These are real people, and they always treat each other with respect like real people. The kind of drama you see on The Genius is nothing like the "drama" you see on The Jersey Shore.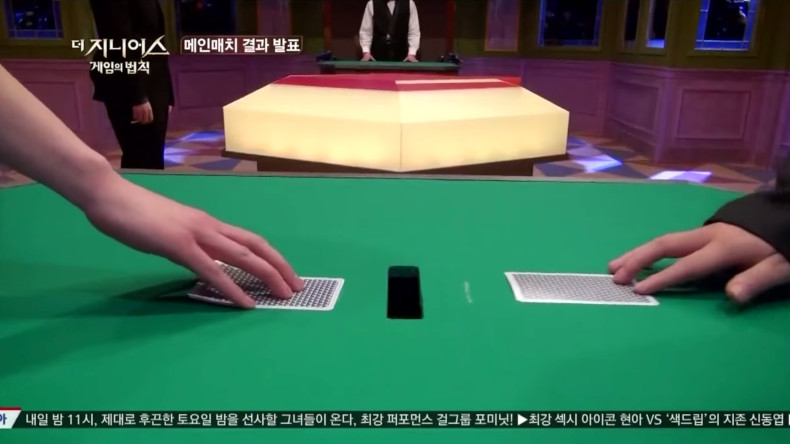 And what about the games? Yeah, they're amazing.
If you've ever played The Resistance or Coup or Secret Hitler or any of the many bluffing and social deduction games out there, then you know what kind of fun they can be.
Now, imagine that but amped up to an even larger scale: 13 players who are all geniuses in their own unique ways, all trying to outsmart each other without giving themselves away.
And with stakes as high as the Garnets-based grand prize, every game will have you thinking and re-thinking what's going on in everyone's minds as you chew at your fingernails and sit with eyes glued to the screen.
It's a wholly unique cutthroat-yet-strangely-wholesome reality game show experience. If you're a fan of board games and social games, you have to watch The Genius. You're doing yourself a huge disservice if you don't.
How to Start Watching The Genius
Four total seasons of The Genius aired between 2013 and 2015:
The Genius: Rules of the Game
The Genius: Rule Breaker
The Genius: Black Garnet
The Genius: Grand Final
Each season beyond the first introduces a slight twist to make things even more interesting. I personally think the third and fourth seasons were the best—at least in terms of cast, player interactions, and game designs—but they're all extremely fun.
As of this writing, all seasons of The Genius can be watched via Mega using this Reddit thread with each episode subbed in English.
Unfortunately, The Genius isn't available for purchase on any marketplace or streaming platform that I know of. If you know of a place where The Genius can be watched legally, please let me know in the comments.
Otherwise, let me know what you think of the show and if you know any other similar shows like it!