If you have a friend or family member with an anime obsession, you may have trouble shopping gifts for them.
That can make for grueling birthdays and holidays as you spend hours trying to find a gift that they'll actually like.
Desperate for awesome anime gift ideas? Don't despair! While every anime fan has different and unique interests, you can always find a few winners that most anime lovers will appreciate.
Here are the best anime gift ideas for the anime lover in your life.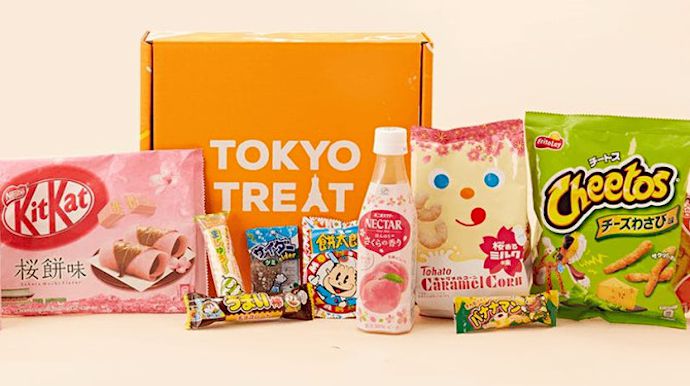 There's a lot of excitement that comes with snacks and candies from another country—and for anime fans, Japanese snacks are where it's at.
TokyoTreat is a monthly snack box that's delivered right to the recipient's door, and each month's box contains several different Japanese snacks, candies, and goodies.
Gift subscriptions are available in 3-month, 6-month, and 12-month options.
My Hero Academia has exploded in popularity since its 2016 debut. This hooded sweatshirt is a great shoutout to the beloved series, perfect for either men or women.
The design is based off of Izuku Midoriya's suit, but tweaked just enough to be stylish for everyday wear. Want to get a gift for a MHA fan? Not many options are better than this.
Although this character isn't directly related to anime, it's part of Japan's prominent kawaii culture. Gudetama comes from Sanrio, the creators of Hello Kitty.
His name means "Lazy Egg," so you'll often see Gudetama lounging on top of an egg white. Having a Gudetama plush around the house serves as a constant reminder to take it easy once in a while.
No one can like anime without having respect for Studio Ghibli.
This anime studio has produced some of the most iconic anime films like My Neighbor Totoro, Princess Mononoke, and Spirited Away. All of these films have exceptional artwork, but Spirited Away stands out from the rest.
The details put into the bathhouse, food, and overall scenery are remarkable. The Art of Spirited Away gives readers a closer look at the film's incredible art.
Any Dragon Ball Z fan would go crazy for this decoration. Made of high-quality acrylic resin, it's a perfect replica of the four-star Dragon Ball that Grandpa Gohan gave to Goku.
Leave it out on a console table, or up high on a shelf, or even on your workstation desk. It's a great option for any classic anime lover who wants to add character to their living space.
Know a huge Naruto fan? Gift them this Ichiraku Ramen Shop shirt. It references Naruto's favorite place to eat, and looks like an actual souvenir shirt.
On the shirt, you'll see the restaurant's name, along with the Japanese words for "Ramen Shop," the symbol of Hidden Leaf Village, and of course, Naruto scarfing down a bowl of ramen.
Demon Slayer is one of the hottest new anime, and follows the story of a young boy on a mission to kill demons and save his sister.
The main cast of Demon Slayer holds epic poses on this wall scroll, while Muzan Kibutsuji, the main antagonist, stands ominously in the background.
Unlike regular posters, wall scrolls invoke a Japanese feel and hang on the wall without needing a frame.
One Punch Man is a quirky superhero anime centered around Saitama, a seemingly typical guy who doubles as a superhero. He's become the most powerful man in the world and uses only one punch to kill an enemy.
This figurine comes from Banpresto, one of the most reliable anime figurine brands. It shows a highly-detailed Saitama wearing his signature yellow bodysuit.
Another trend that has been rising among anime fans is wearing onesies. I'm not talking about any type of onesies—I'm referring to the adorable Japanese onesies, also known as kigurumi.
Kigurumi is a type of onesie pajama that resembles an animal, creature, or character.
The above sloth kigurumi has an adorable hood modeled after a sloth's head, sloth-like finger sleeves, and a tiny tail in back. It's the ultimate outfit for lazy days.
A Silent Voice is a heartwarming anime film that makes a great gift for any anime lover.
The unique storyline follows Shouya Ishida, a student who had a rough past. In his elementary school days, Shouya relentlessly made fun of Shouko Nishimiya, his deaf classmate. This triggered the rest of his class to do the same.
When Shouko's mother finds out about the situation at school, the blame is put only on Shouya. He ends up getting ostracized by the other students after Shouko switches schools.
Now that Shouya's in high school, he wants to put his past behind him. That's why he's determined to find Shouko and make up for his mistakes.
Need More Gift Ideas?
Give an anime fan one of these gifts and you're guaranteed to make them smile. Whether you go with a decoration, a shirt, or a snack box subscription, any homage to Japanese pop culture will be an exciting gift for any anime lover.
But if you aren't inclined toward any of the above ideas, you could tone it back and go with something more generic. After all, anime fans love non-anime gifts, too!