Do you ever look at what you're doing for a career and wonder how you ended up there? No matter where you are in life, you might be able to make a change. But where are you to turn to find that new career?
Your hobbies! That's right, some of the geeky hobbies you spend your free time doing could turn into your dream career. If you enjoy what you do every day, it'll never feel like you're actually going to work.
1. Programming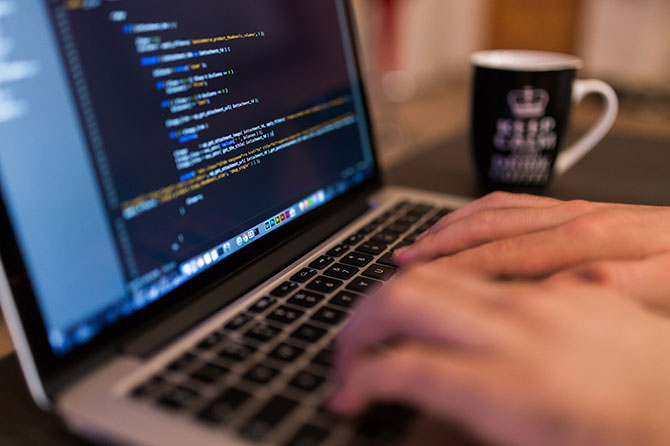 This one should seem pretty obvious, but lots of people write code simply for the joy of creating something. But there are tons of programming jobs out there for individuals with skill.
Armed with programming skills, you can land a job working on all kinds of software. If you're into games, you can work for a company developing huge AAA games, or you could go the independent route and make a game with some of your friends, for example.
2. Gaming
Who doesn't love kicking back on the couch with a nice video game? Well, as it turns out, there are more ways than ever to turn your love of video games into a career.
Ever since the dawn of gaming, there have been people needed to create those games, and those jobs still exist, but with the rise of YouTube and Twitch, you don't need to write a single line of code or draw a single sprite to make gaming a career. Instead, you just need a little personality and a lot of luck.
There are also careers out there for people to cover the happenings in the world of gaming for sites like GameSpot, IGN, and Kotaku.
3. Cosplay
If you love going to conventions dressed up in badass costumes, you could be laying the foundation for a new career. It sounds crazy, but there are actually quite a few useful skills that could come from cosplaying.
If you make your own costumes, you're learning all kinds of useful skills. You're planning and designing those costumes, which could lead to a career in fashion design. You're sewing and fitting your costumes, which could lead you to a wide range of careers such as tailoring.
Of course, you might not necessarily find a job making costumes. Instead, you might be discovered for wearing costumes. Many conventions use professional cosplayers and models, and if your costumes are great and you have the look (sorry, we know it's not fair, but we're talking about modeling here and you will need to look a certain way), you could land a job doing that.
4. Drawing
Do you love to draw? While drawing isn't necessarily geeky, there are plenty of geeky drawing careers out there in the world.
For example, if you like drawing superheroes, you could land a career drawing comics. If you're more into creating characters in a 3D space, you might find yourself working on video games or on animated films.
5. Graphic Design
Do you enjoy sitting around making things in Photoshop? You might be building the skills you need to land a career as a graphic designer. All kinds of businesses need people to design flyers, advertisements, images for the web, and plenty of other things.
Of course, just having a love for Photoshop isn't enough to land you a job, as it's a competitive field out there. However, your love for graphic design might inspire you to go to school or even to start your own business.
6. Writing Fanfiction
Writing fanfiction is a really fun hobby. You take some beloved characters and apply your own spin to them. What would happen if Superman decided that instead of being a crime fighter he wanted to adopt an orange cat named Garfield and live a peaceful life of lasagna? No one is going to write that story in an official capacity, but you can.
While writing fan fiction might just seem like a fun hobby, the fact of the matter is you are writing, which is a skill that not a lot of people have. It doesn't take much to make the leap from writing fan fiction to writing your own original books, graphic novels, video games, or just about anything else with a story.
7. Blogging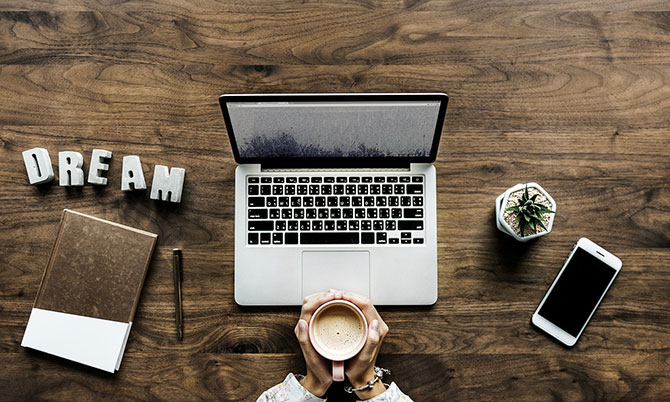 Do you like writing about your life? Is there a topic that interests you that you want to share your thoughts on? Plenty of people spend lots of their free time writing blogs for free on the web. If this describes you, remember that you're building skills and a portfolio that could lead you to your dream job.
That's actually how I got started. I've always loved video games and writing, so I just started my own blog writing about them. After doing that for a while, I decided to quit my job and pursue a full-time career as a blogger, and now here I am. It's not easy, but it's definitely doable!