Dawn of Isles
Dawn of Isles
Create a character, go on quests, and design your own island.
Create a character, go on quests, and design your own island.
Every now and then you need a good, immersive game to take the stress away from your daily life.
Something that's challenging but not too challenging, open-world enough to be consistently interesting, and with enough DLC that each update keeps you coming back for more.
Netease Inc. recently answered this call with their free-to-play mobile game Dawn of Isles: a fantasy adventure MMORPG boasting social and solo elements.
With a core storyline you can complete alongside team-based quests, Dawn of Isles presents its players with a bright, beautiful world that makes you feel right at home on a beach or volcano.
There's an entire universe to explore, a "home island" you can decorate, and dozens of pets you can raise. Honestly I wish I'd downloaded it sooner.
The Good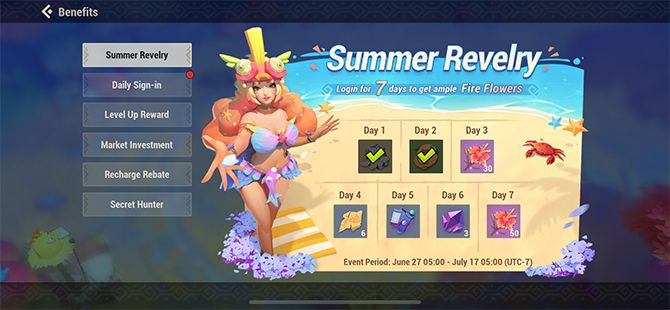 Fans of old-school MMORPGs will see friendly nods to the genre's original game mechanics.
If you've ever played Final Fantasy X before—and you're hooked on JRPGs—then this tropical, brightly colored paradise, Dawn of Isles, will instantly remind you of "Spira".
As an aside, you can also take a look at our review of Tap Tap Fish. If you like what you see but you're searching for something that's more immersive, you'll love this new game for sure.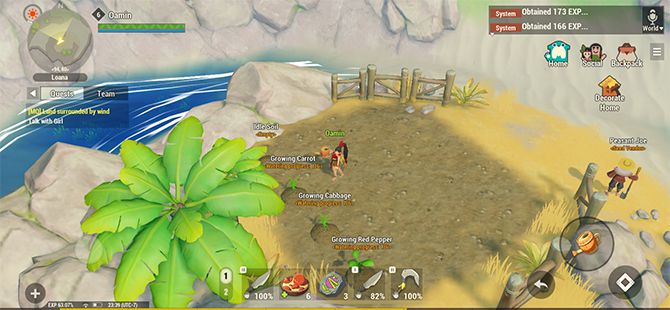 With robust farming simulations, Dawn of Isles will quickly steal your heart (and your time).
For the first two days, all I did was mine rocks, chop wood, farm vegetables and fish in every available stream or river in order to build myself a port, an upgraded temple, a greenhouse, and a pulp mill.
I also crafted myself dozens of meals and potions in order to make sure that my character was stocked up and well-fed for their upcoming quests.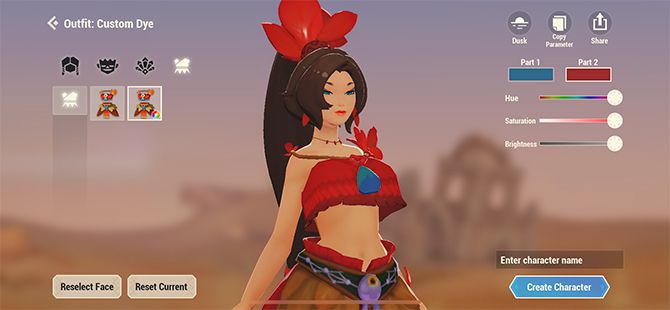 For anyone who's obsessed with this sort of immersive storytelling, Dawn of Isles' customization is a great aspect of the game. The graphics are fantastic, and the animation is incredibly fluid.
The character design screen—while it only allows you four different character "types"—does let you adjust the appearance of these characters to a startling degree, right down to their brow and nose shapes. You can also upgrade your pets and buildings, of which there are many.
Afraid of getting lost or not having enough to do? Dawn of Isle's mapping system is thorough but simple to use. Once you go through the basic tutorial at the beginning of the solo storyline, you're set loose to do whatever you want at your own pace.
From there, you can explore a massive open world, and sky's the limit as to where you wander. After you discover each new isle by foot, you can easily "teleport" back. I'm kidding on the teleportation part, of course—you actually fly around on an eagle.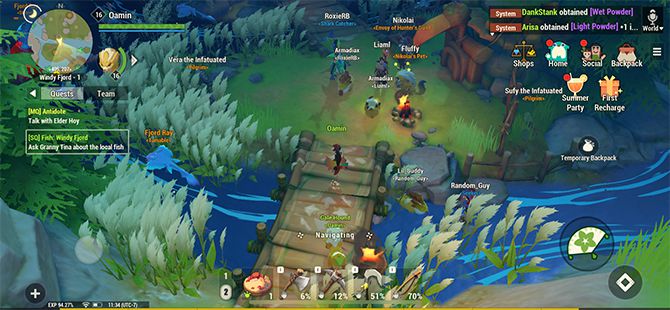 For me, one of the most interesting things about Dawn of Isles was how you can either play it as an MMORPG or a single-player RPG, depending on your style. Both options are there and easy to use, but Dawn of Isles does not pressure you into one path or another.
As a casual fan who likes solitary gaming—but also chatting to other players every now and then—I really appreciated this in-canon flexibility.
The Bad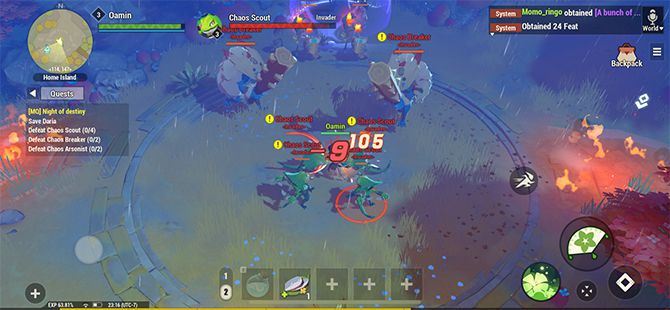 Dawn of Isles is loads of fun, and its farming is perfect.
Unfortunately its battle system is clunky and definitely too ambitious for a mobile format. It doesn't work as well as it would on a desktop, because you're playing on a much smaller screen packed full of details.
If you've got "butter fingers" like myself, you'll more than likely end up hitting the wrong button once or twice. Trying to walk around the open world map without the automove engaged is impossibly difficult as well.
The Verdict
Watch the Dawn of Isles trailer below:
Dawn of Isles
Dawn of Isles