Greek mythology is absolutely fascinating, full of murder, lies, magic, transformation, passion, mythical beasts, gods, goddesses, and a whole host of other compelling elements.
It's no wonder that Greek mythology remains so embedded in literature and stories from around the world. More than that, Greek mythology continues to evolve with twists and retellings.
So many authors have taken inspiration from those ancient tales, and in this article I'll point you to some amazing novels that incorporate Greek mythology in their own unique ways.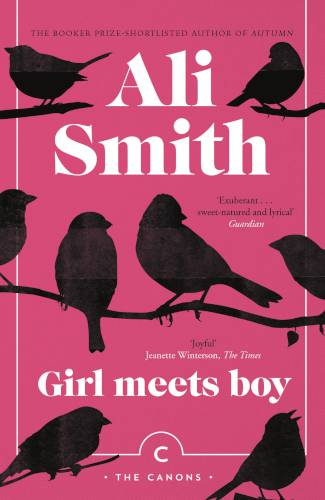 Girl Meets Boy is a novel inspired by Ovid's Metamorphoses, specifically drawing from the story of Iphis and Ianthe. This tale is one of love and transformation, and it happens to be one of the few mythological tales with a happy ending.
Today's hot themes of gender, sexuality, and fluidity are presented in this book through a new lens, making Ovid's astonishing work relevant again to modern audiences.
Girl Meets Boy is both political and poetic, containing in itself all the beauty and mystery of ancient Greek mythology.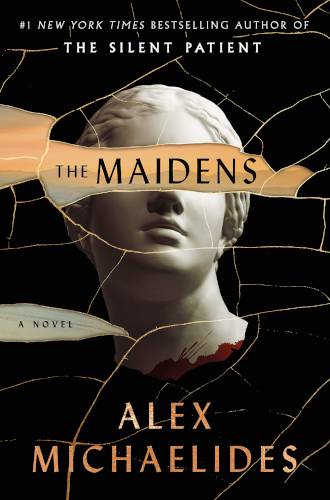 Set at Cambridge University, The Maidens is a thriller novel centering on Mariana Andros, a group therapist who begins to suspect that the beloved professor of Greek Tragedy has committed murder.
More than that, there are rumors of an all-female-student secret society at the university, who are named The Maidens (after the Greek goddess of death, Persephone).
The Maidens is a mysterious and gripping tale that cleverly blends genres while paying tribute to ancient Greek tragedy. The frighteningly dark undertones bring out the violent themes, folklore, and mythology embedded within.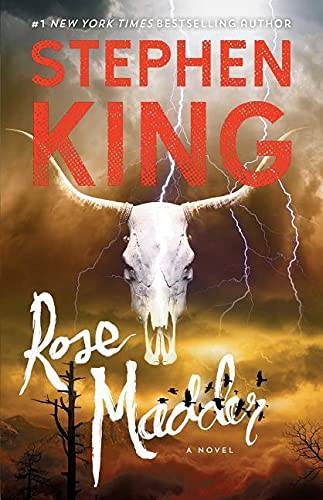 Rose Madder is one of famed author Stephen King's most overlooked and underrated books. It's about Rosie Daniels, who's stuck in an abusive and violent marriage.
Rosie needs to leave, but she can't. She's scared that she won't make it on her own. She's scared that he'll eventually find her.
But when one abusive event finally breaks the camel's back, she disappears. Terrified and lonely, she manages to create a new life for herself, taking it all one step at a time.
And Rosie finds strength in a painting she finds in a pawn shop—a classical painting with a labyrinthine maze in the distance.
Sound familiar? Rose Madder is a fantastic tale that pays tribute to the Greek story of the Minotaur. If you like Stephen King but you've never heard of this one, you should definitely give it a read!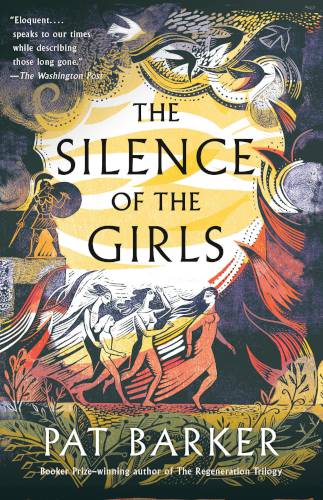 The Trojan War is a widely known historical event to anyone who's studied the ancient Greeks. The Silence of the Girls tells the story of the Trojan War, but from a viewpoint that's so far removed that it's almost never taken into account.
We're talking about Queen Briseis, a major character in Homer's The Iliad, who's enslaved after the sacking of her town and becomes a concubine to Achilles as a war prize.
Grieving for her family, Briseis must fight to remain sane and survive her tragic circumstances without losing her identity.
The Silence of the Girls is just the first in Pat Barker's Women of Troy series, which aims to retell various angles of Greek mythology from feminist perspectives via lesser-known characters.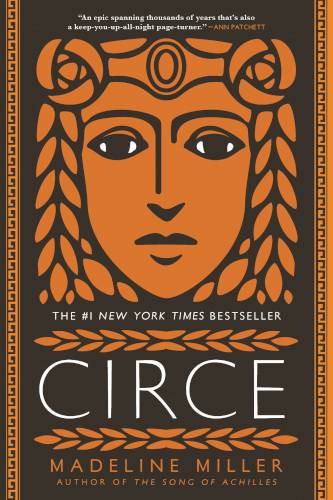 How much do you know about the character of Circe, the enchantress who plays tricks on Odysseus in Homer's The Odyssey? She's usually peripheral in any stories she appears in, but that's not the case in Madeline Miller's Circe!
It all starts with Circe's beginnings as an outcast, who's neglected because she's neither powerful nor beautiful. Because of that, she seeks acknowledgment from mortals—and eventually discovers that she possesses the powers of witchcraft.
Throughout Circe, she draws hostile attention to herself, and we get to see all kinds of new sides to this character as we're taken along on this journey where she gets to be the protagonist.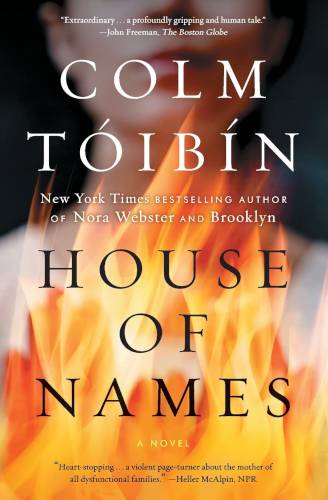 House of Names is a retelling of Aeschylus's The Oresteia, a trilogy of Greek tragedies that's darkly unsettling as it wrestles with themes of murder, deceit, and family dynamics.
The story starts three years after King Agamemnon decides to sacrifice his own daughter Iphigenia to win the Trojan War. This obviously angers his wife Clytemnestra, who plots to kill him.
As you might expect, things just don't end up well for Agamemnon. House of Names is a great novel that takes this aspect of Greek mythology and brings out its most interesting characters.
Ursula K. Le Guin is one of the most important authors in the history of speculative fiction (i.e. fantasy and science fiction). Her ability to weave an imaginative tale is unique and multifaceted.
Even if you've heard of her seminal works—like A Wizard of Earthsea and The Left Hand of Darkness—you probably missed out on Lavinia. In this story, Le Guin engages with a minor character from Virgil's The Aeneid, who originally doesn't utter a single word.
The daughter of a king, Lavinia is prophesied to marry a foreigner who will then die shortly afterwards in a war for which she'll be deemed the cause. (That foreigner turns out to be Aeneas.)
Understandably, Lavinia decides to avoid this scenario and all its consequences, so she goes off to do her own thing.
Lavinia is written in first-person perspective, granting us access to Lavinia's deepest thoughts and motives. This was the very last novel published by Le Guin, and it features her at her finest!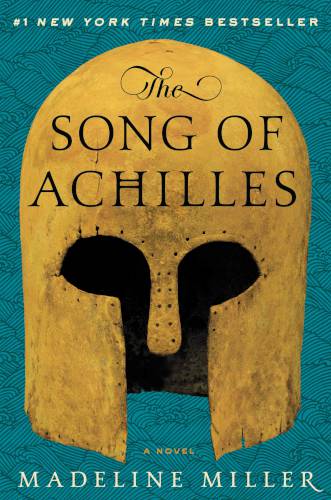 The Trojan War is often spoken about in epic tones, elevating its characters to the level of heroes and depriving them of their most human and vulnerable characteristics.
Madeline Miller's The Song of Achilles is a novel that brings us into the Trojan War from a different point of view—one that wants us to get to know these characters in a more grounded way.
In The Song of Achilles, Achilles and Patroclus share a loving relationship that's tinged with tragedy due to a prophecy foretelling the death of Achilles. From that, we delve into their deepest flaws, desires, motivations, and struggles.
This is a special work that respectfully engages with themes of sexuality, love, and belonging, all without betraying the foundations of the original Greek mythology.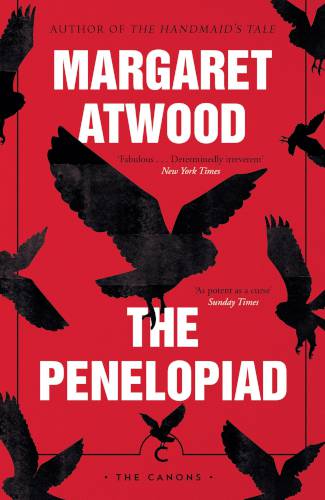 Margaret Atwood is one of the most influential authors of all time, with award-winning works like The Handmaid's Tale and Alias Grace. But did you know she wrote a novel with Greek mythology in it?
In The Penelopiad, Atwood tells us about Odysseus's wife Penelope, who was left behind in Ithaca after he went off to war.
This phenomenal novel sheds light on her side of the story, granting us a deeper appreciation for Homer's The Odyssey while carving out more depth for Penelope, a character who's often overlooked amidst all the other characters in Greek mythology.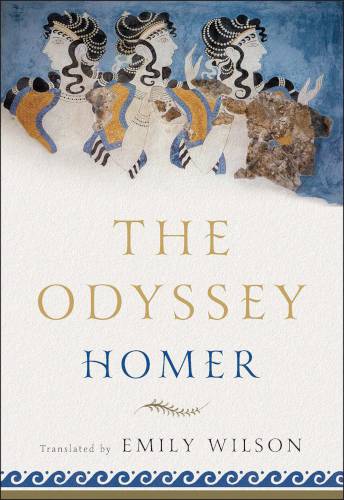 If we're talking about stories with Greek mythology, nothing will ever top Homer's The Odyssey. One could even say that all Greek mythology novels stand on this one's shoulders.
The Odyssey is an ancient Greek epic poem about the adventures of the heroic Odysseus, who encounters all sorts of obstacles along the way (including the Cyclops, the Sirens, and the wrath of Poseidon).
While The Odyssey has been translated several times, we're going with the one by Emily Wilson. As the only translation done by a female, this one seeks to stay true to the original's tone without the popular misconceptions rooted in previous translations.
The Odyssey is a timeless story that's full of fascinating characters and useful teachings, and it's the one to read if you want a first-hand taste of ancient Greek literature.