Who doesn't enjoy a great apocalyptic thriller book? A tense and immersive look at what life could be like if total chaos took over and if our desire for control was obliterated by disaster.
But it's one thing to experience life after armageddon, which we'd define as post-apocalyptic fiction. There's another category of novels that explore the moments before disaster strikes.
We call this category apocalypse fiction, which involves stories of how people think and behave when there's a looming threat, when death, destruction, and desolation approach from the horizon.
In apocalyptic fiction, the end hasn't yet come for our beloved characters, but time is running out and there's no escape.
Here are my picks for the best apocalypse books about impending doom and what mankind does in the face of the end times.
10. American War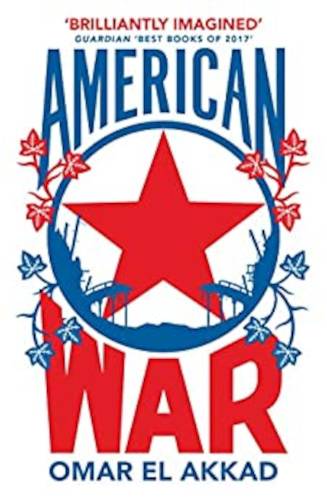 As of this writing, Omar El Akkad has only published two novels—American War and What Strange Paradise—but both have been exceptionally impressive looks at contemporary society.
In his debut novel, American War, the plot involves a second American Civil War after states disagree on how fossil fuels should be managed with climate change and ecological disaster on the horizon.
American War isn't your usual apocalyptic novel, but it's a thrilling read that's also scarily important for how real it feels.
9. The Fifth Season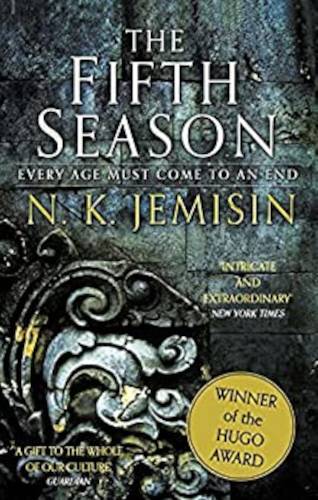 "Every age must come to an end..."
This pithy yet foreboding statement is the tagline for The Fifth Season, the first book in the Broken Earth series by N. K. Jemisin.
Taking place on a distant, faraway planet that's comprised of just one supercontinent called the Stillness, the inhabitants know that The Fifth Season occurs every few centuries.
And they also know that it'll bring about everyone's death.
Winning the Hugo Award for Best Novel in 2016, The Fifth Season is a fantasy novel that skillfully blends apocalyptic tropes to create one of the best modern depictions of impending annihilation.
8. Lucifer's Hammer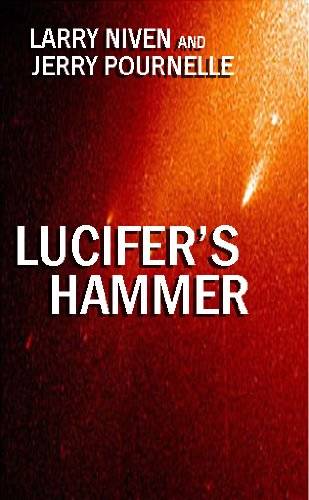 When amateur astronomer Tim Hamner discovers a comet that's destined to pass very close by Earth, he becomes a little concerned.
But many of the world's top scientists claim there's nothing to worry about. A collision is extremely unlikely, they say, and everyone should rest assured that it'll pass by without incident.
Of course, it doesn't really happen that way. In fact, the comet appears to be even more dangerous than first thought.
Lucifer's Hammer is a fantastic apocalypse novel with a smattering of sci-fi blended in, which looks at how costly it can be to bury one's head in the sand and hope things just turn out right.
7. Good Omens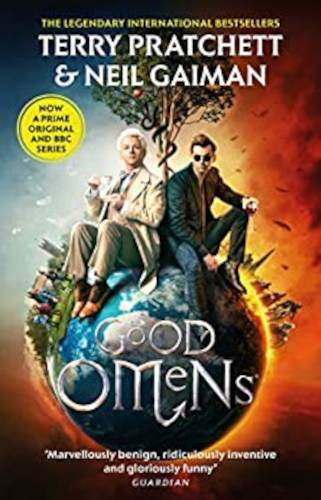 Good Omens is unique on this list for being a comedic take on the apocalypse. It was co-written by Terry Pratchett and Neil Gaiman, two authors who know how to take topics like ennui and existential dread and turn them into something truly funny.
In Good Omens, Satan's son has just been born—an event that means the End of Times is drawing terrifyingly close. However, there's one unlikely duo who want to prevent that: the angel Aziraphale and the demon Crowley.
These two happen to quite like their life on Earth and neither wants to give it up. But will their resistance be enough?
Good Omens is easily the most hilarious depiction of the apocalypse in literature, and we'd expect nothing less from the genius minds of Terry Pratchett and Neil Gaiman. It's a must-read, for sure.
6. Alas, Babylon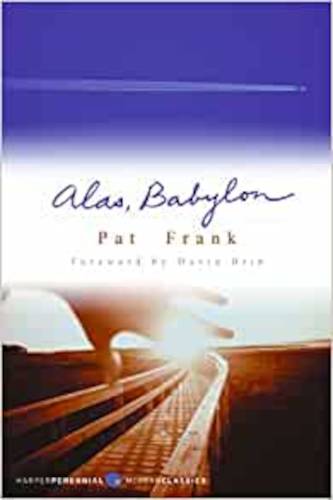 Written in 1959, Alas, Babylon is a novel that gave lots of regular folk nightmares about something that was totally outside of their control: the looming threat of a nuclear holocaust.
Set during the Cold War, Alas, Babylon fictionalizes some of the tensions that were being experienced by the American and Soviet governments at the time, but most of it is startlingly accurate.
The battle for space superiority and ideological supremacy bring these two nations to a deadlock—one that could very well result in the end of the world as we know it. What will happen next?
5. On the Beach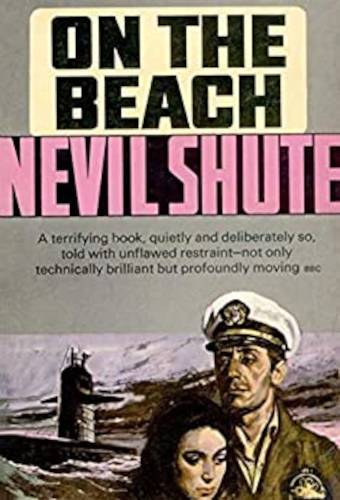 Nevil Shute's On the Beach is one of the best written stories to explore the visceral fear of nuclear annihilation.
Written in 1957, Shute's story is filled with dread. The plot centers on a few people in Melbourne, Australia, who are aware of the fact that a nuclear apocalypse has occurred in the Northern Hemisphere but the people haven't been wiped out by radiation yet.
Of course, it's only a matter of time before that happens. Not only that, but the radiation is so large that it's spreading towards them and will soon arrive on their very own beach.
Each character in On the Beach has a different response to the knowledge of their impending doom, and they all come together to form a melancholic reflection on what it means to be alive, to be human, and to face the end of all things head on.
When it comes to nuclear apocalypse books, it's hard to beat On the Beach. Don't let its age deter you. It's still worth the read!
4. The Wall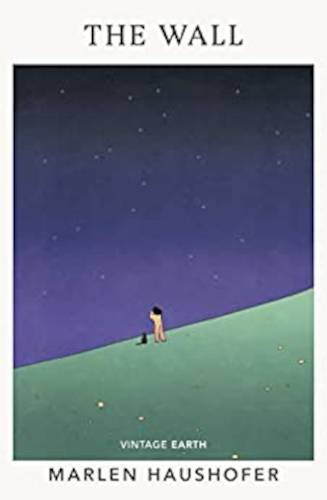 The Wall isn't just widely recognized as Marlen Haushofer's best work. It's one of the most classic novels in dystopian literature.
The story follows a young woman (her name is never revealed), who goes out for a walk in the mountains one day only to discover that a transparent wall has separated her from the outside world.
To make matters worse, from what she can tell, everything on the other side of the wall has perished.
She isn't sure if the supernatural spread of death will come and claim her life as well, nor does she know if she'll ever see her loved ones again. Faced with all of this, she's forced to confront her own mortality.
The Wall almost feels like a philosophical treatise on the human condition and on the loneliness of human beings. It's one of the finest apocalyptic books ever written.
3. Waiting for the Barbarians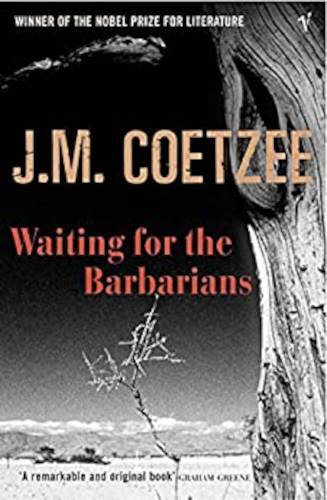 J. M. Coetzee is a fantastic author and the mind behind Disgrace, a significant novel that's frequently cited as the driving force behind him winning the Nobel Prize in Literature in 2003.
But almost two decades prior, J. M. Coetzee wrote an even more stunning book called Waiting for the Barbarians.
Despite being his third published novel, many still consider Waiting for the Barbarians to be his magnum opus (and we do, too).
The story is about an unnamed magistrate who hears rumors that The Empire—for whom he works—may soon be coming under attack. According to these rumors, the indigenous people who live just outside the city walls are preparing an assault.
Waiting for the Barbarians is tense, thrilling, and clever. Penguin Books included it as one of their 20 Greatest Books of the 20th Century, so be sure to check out this fantastic apocalyptic novel.
2. The Road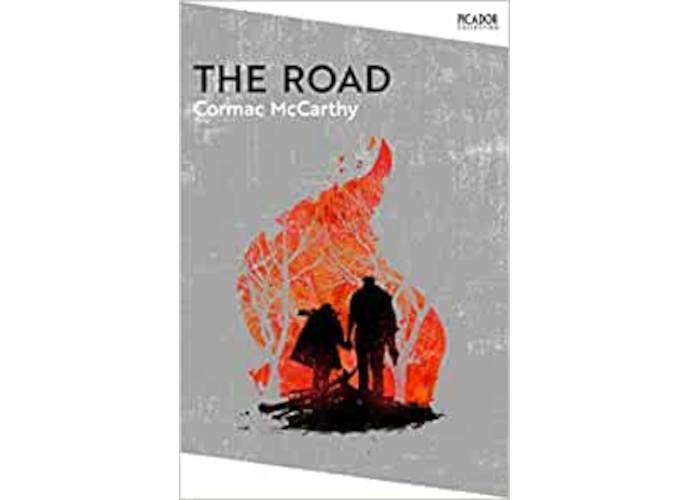 The Road by Cormac McCarthy is a bit of a cheat because this story takes place after an apocalyptic disaster's ecological fallout.
So, why are we including it? Because our two protagonists—the Man and the Boy—are still stuck in a world where a second, more personal apocalypse looms ahead.
In The Road, the Man and the Boy are trying their best to make it to the coast, where they hope they'll find some semblance of peace and a greater chance at sustained survival.
But in order to get there, they'll need to endure all the obstacles that stand in their way, and they'll need to survive the violent, murderous bands of cannibals who roam the country.
The Road is dark and depressing, but also one of the most beautifully written novels you'll ever read. It's easily one of the most literary depictions of an apocalypse of all time.
1. The Stand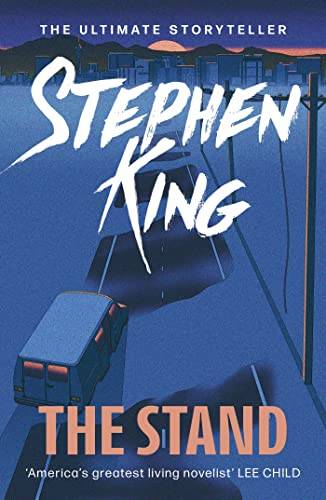 It should come as no surprise to see Stephen King on this list. One of the best fiction authors of all time, King also wrote one of the greatest stories about an oncoming apocalypse in The Stand.
While most of the novel takes place in a world where a deadly virus has already wreaked havoc, the beginning of the story takes place in a laboratory where everything first goes wrong.
Though cut from the original print run, the Complete and Uncut Edition includes a prologue that shows us all the doom, gloom, and paranoia that apocalypse fiction fans could want.
An epic in every way, The Stand's depiction of impending disaster is one of the best in literature, period. It's not just one of Stephen King's best works, but one of the best apocalypse books ever written.