There's a moment in Howl's Moving Castle where Howl the Sorcerer returns home in the dead of night and checks on his elderly cleaning lady, Sophie. As he looks in on her sleeping, he's unsurprised to see Sophie's real form: a beautiful young woman.
The scene is a metaphor for Studio Ghibli as a storytelling master—a lovely hamlet that's a distinct haven for the magical, the romantic, the tragic, and the beautiful.
Founded by Hayao Miyazaki, Isao Takahata, and Toshio Suzuki, Studio Ghibli is one of the finest filmmaking groups in the world. Their consistent level of quality is only matched by Pixar, but Studio Ghibli has a leg up with its one-of-a-kind approach to stories.
We've chosen to celebrate the great work of Studio Ghibli by revisiting every Studio Ghibli movie and ranking them up to the best.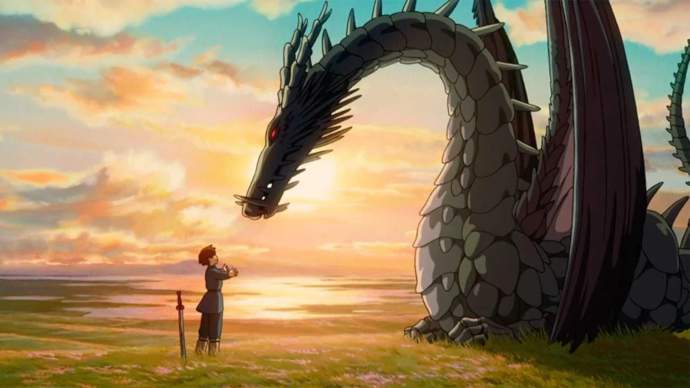 Tales From Earthsea is one of the rare failures from Studio Ghibli. While it doesn't lack ambition, it's missing Studio Ghibli's patented touch of magic. There's no sense of levity or humor to it, which makes it all the more noticeably lacking for the audience.
Directed by Gorō Miyazaki, the film is based on the beloved Earthsea fantasy novels. Author Ursula K. Le Guin was upset that Hayao himself hadn't directed the feature. (By the time she granted the rights, he was working on Howl's Moving Castle.)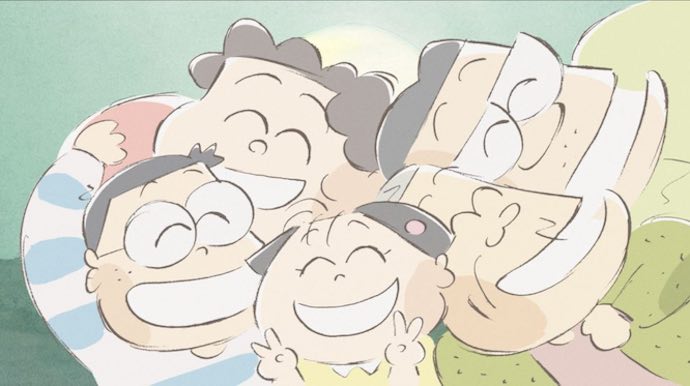 The animation style is what makes My Neighbors the Yamadas a completely forgotten Studio Ghibli movie. While the striking visuals of the film are typical of Isao Takahata's penchant for changing things up, the lack of familiar feel only led to a confused audience.
The story follows a family named the Yamadas and the general things that happen to them in their day-to-day lives. It's inventive and fun in many ways, but was never going to be a project with a legacy.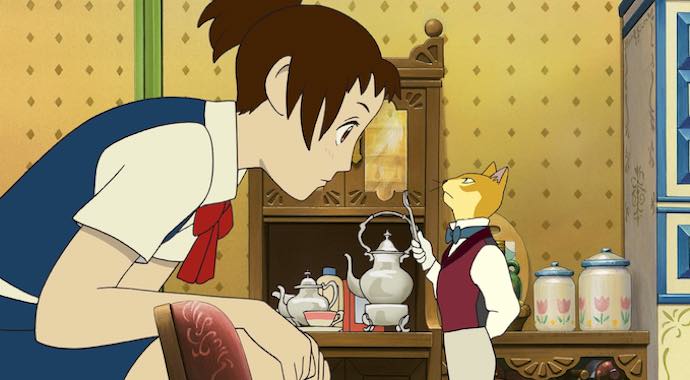 The Cat Returns is a loose spin-off of Whisper of the Heart (another Studio Ghibli production, mentioned later in this article). The story centers around a young woman who's kidnapped by the king of the Cat Kingdom, who wants her to marry his son.
The film is magical and fun and whimsical, though it doesn't have the pull of many other Studio Ghibli movies. Which is a shame, as it ends up falling by the wayside because of it.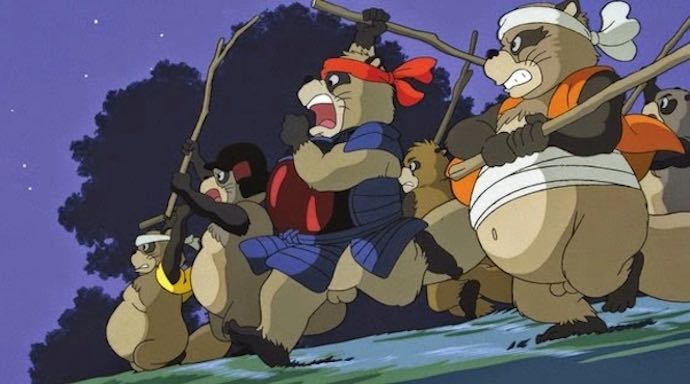 Pom Poko is the hilarious yet sad tale of anthropomorphic magical racoons who decide to fight for their land against the human population that's invading it.
Isao Takahata's film is wonderfully whimsical and charming while also showcasing a delicate message about wildlife conservation.
Pom Poko has since been somewhat pushed off to the side because of Princess Mononoke (which features a similar message) but is still a great watch for the whole family.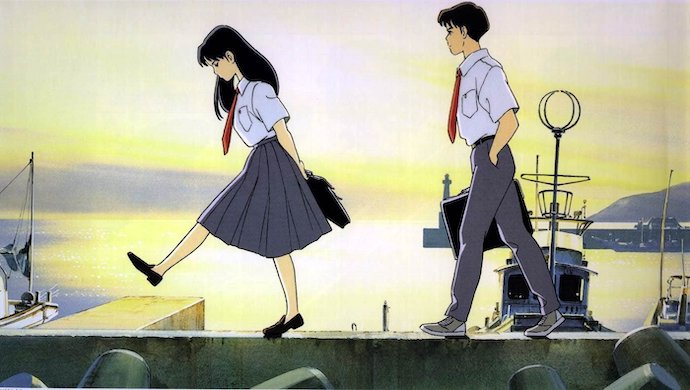 Ocean Waves, by all rights, should be a classic Studio Ghibli movie. However, it has been largely neglected by the wider anime fanbase because it was a direct-to-TV film.
Disney even decided against releasing it (back when they held the rights to the US releases of Studio Ghibli movies) because of the background and obscurity of the project.
Ocean Waves follows a love triangle between friends and how that affects their friendships, along with the object of their desires. The film is a wonderfully animated and produced movie with universal themes, but has been forgotten by history—and will likely remain that way.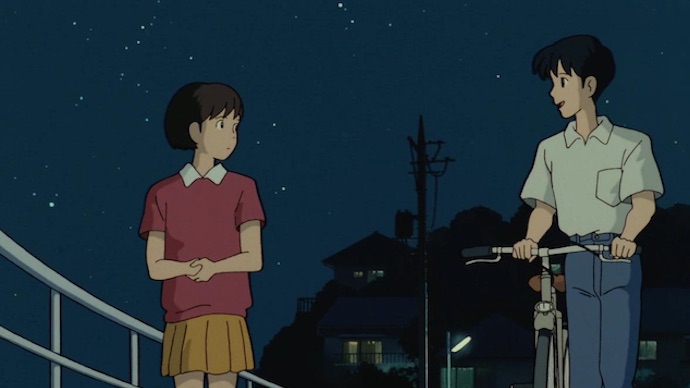 One thing that Studio Ghibli always manages to get right is its characters. They're always compelling to watch—whether they be warriors, wizards, witches, or girls just studying for school.
Written by Hayao Miyazaki and directed by Yoshifumi Kondō, Whisper of the Heart is the tale of a young woman under pressure from her parents to do well at school, all while experiencing her first love.
The film is solid, but it won't hold everybody on the edge of their seats because of how gentle its pacing is.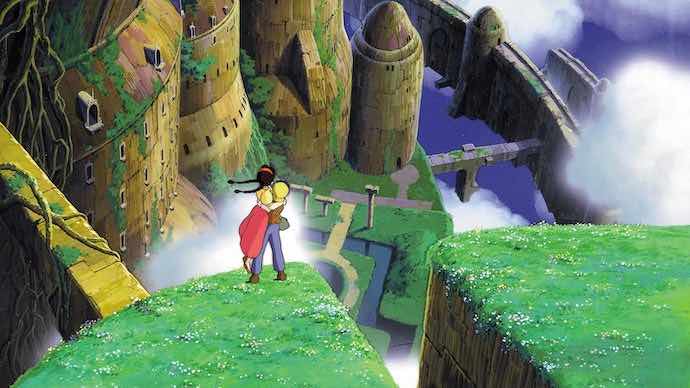 Castle in the Sky is Hayao Miyazaki's first ever Studio Ghibli project and provides a glimpse of all the iconic traits that would see him go on to make several future classics that are remembered to this day.
As for Castle in the Sky, it's not bad. In fact, it's a rip-roaring adventure that's packed with excitement and fun as the characters try to find a hidden city in the clouds. But it lacks the certain panache that wasn't yet a core part of Miyazaki's animated projects.
14. Ponyo (2008)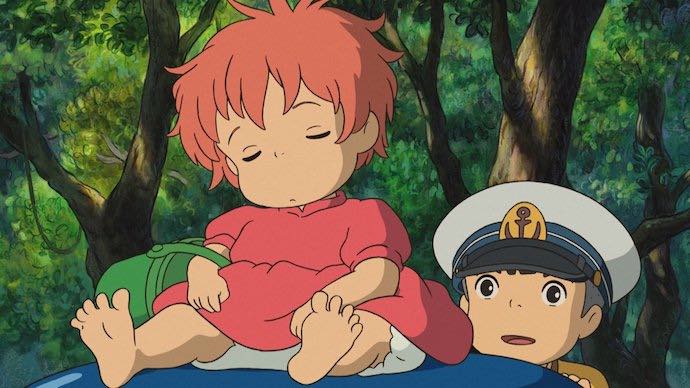 Ponyo stands as the bridge between the Hayao Miyazaki of Howl's Moving Castle and the Hayao Miyazaki of The Wind Rises, marking a slight change in his style as he tells a less expansive tale and starts concentrating on smaller, more contained stories.
The plot revolves around the daughter of a sorcerer who wishes to be human after being rescued by one—along with the consequences that come with it. Ponyo is a joyous adventure, and one that feels like it could be a part of Disney were it not made by Miyazaki.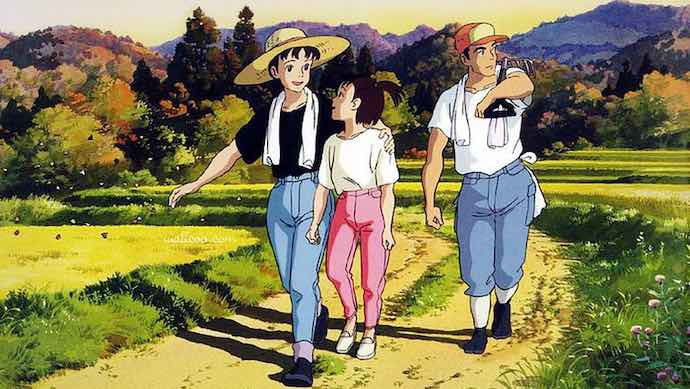 A story about love and regrets, Only Yesterday is a remarkably grounded picture from Studio Ghibli.
It's the tale of a 27-year-old woman who decides to go to the countryside to see her sister-in-law's family. Not only does she constantly have flashbacks to her childhood that have her re-evaluating her life, but she also falls in love.
Directed by Isao Takahata, Only Yesterday is one of Studio Ghibli's best-written films. Its grounded realism may not be for everybody, but the picture is among Studio Ghibli's best.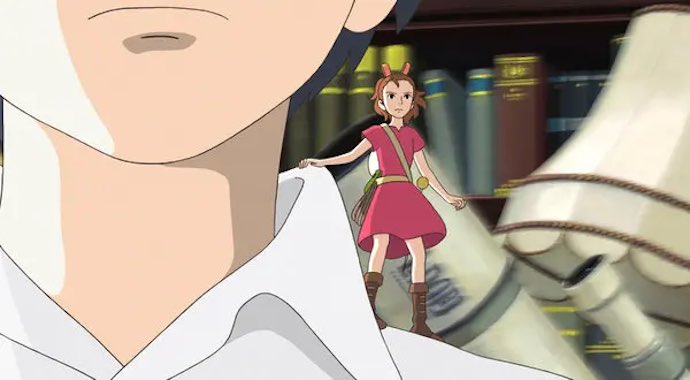 A story about tiny people living under the floorboards of a country house? Sure, it may not be entirely original, but Studio Ghibli's The Secret World of Arrietty has a beauty that can't be missed.
The film has a beating heart that showcases what Ghibli movies are about at their core: human connection. Hiromasa Yonebayashi's direction from a script written by Hayao Miyazaki and Keiko Niwa bring the tiny world to life in ways few others could.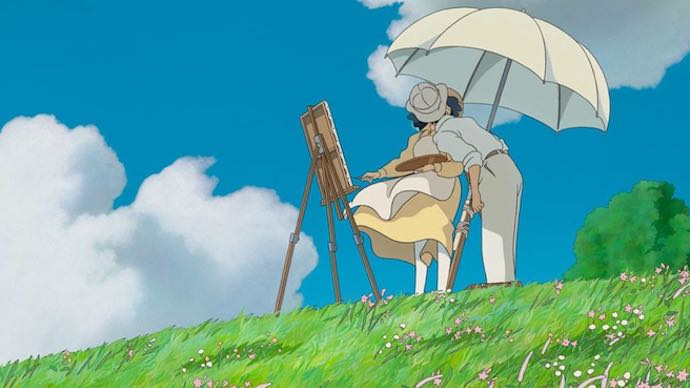 Depicting an animated story that's loosely based on real events is always a challenge, which is why The Wind Rises is such a testament to Hayao Miyazaki's abilities as a filmmaker.
The story revolves around Japanese aircraft engineer Jiro Horikoshi and his early life designing planes—planes that would later become part of Japan's World War II campaign.
The film is mystic and bold while admonishing the political sentiments of the era. It all comes together in a way that gives it the feeling that this might be Miyazaki's most personal work.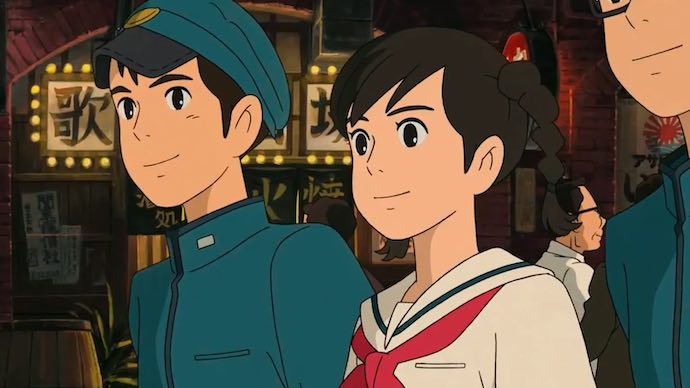 From Up on Poppy Hill is a film that will take you back to their childhood. It's a tale about romance and internal conflict as two friends decide to renovate a building in their school, all the while learning several shocking things about one another in the process.
Written by Hayao Miyazaki and Keiko Niwa and directed by Gorō Miyazaki, the film is heartfelt and emotionally gripping while never falling into the trap of sentimentalism.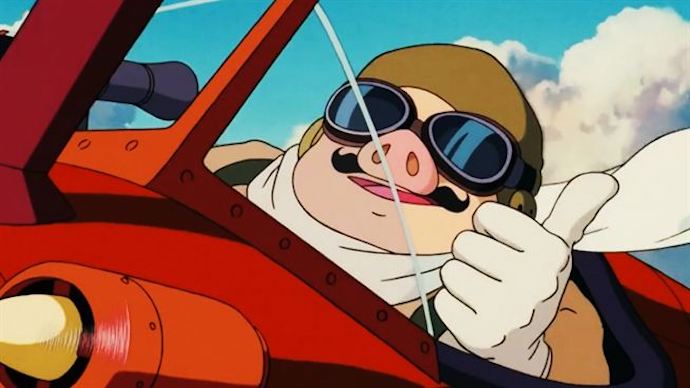 A typically wondrous Studio Ghibli feature, Porco Rosso showcases the story of a man in post-WW1 Italy (who happens to be horribly turned into a humanoid pig) who fights air pirates in his red fighter plane.
Written and directed by Hayao Miyazaki, Porco Rosso is charmingly funny while retaining a sense of romance and subtlety that keep the audience enthralled to the end.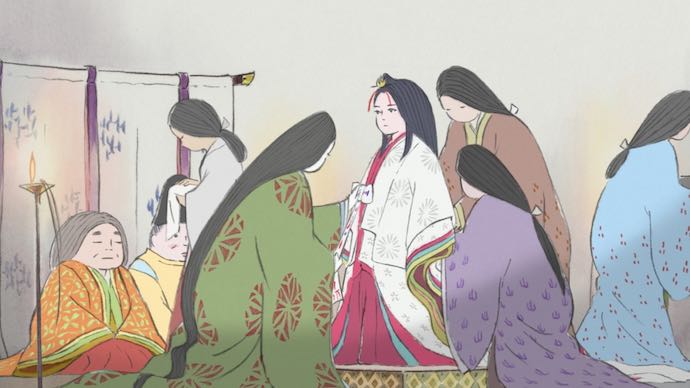 In The Tale of the Princess Kaguya, we find Isao Takahata's final film and a departure from Studio Ghibli's usual style. It's a hand-drawn, watercolor masterpiece about a Bamboo Cutter who finds a tiny girl growing in a bamboo shoot.
The Cutter and his wife raise her as their own and become rich in the process, leading them to believe that she's divine. They move to the capitol, and the girl is given the title of Princess Kaguya.
The Tale of the Princess Kaguya isn't just one of Studio Ghibli's best—it's one of the best movies of the 21st century, period. It's a gripping tale of loneliness, regret, and goodbyes.
Isao Takahata left the world with a flourish in The Tale of the Princess Kaguya as he passed away in 2018.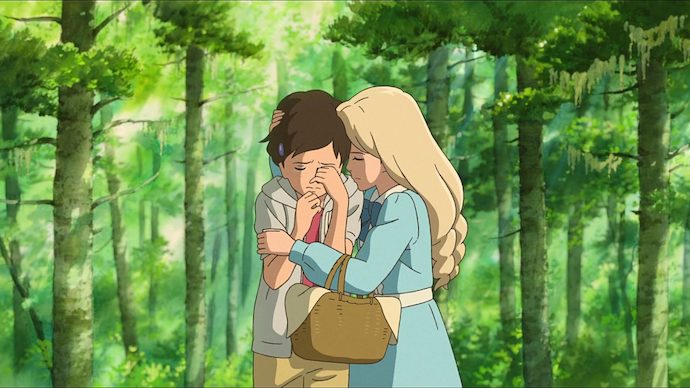 In more recent years, Studio Ghibli has begun making more realistic pictures that concentrate specifically on how humans relate to one another emotionally.
When Marnie Was There is a movie that tells a deeply visceral story at its core, all while using Ghibli's trademark fantasy with restraint.
The plot revolves around Anna (who lives in foster care) and her summer visiting relatives in the countryside. While there, she befriends a girl named Marnie and they spend all summer together. But when summer comes to an end, Anna learns the truth about Marnie.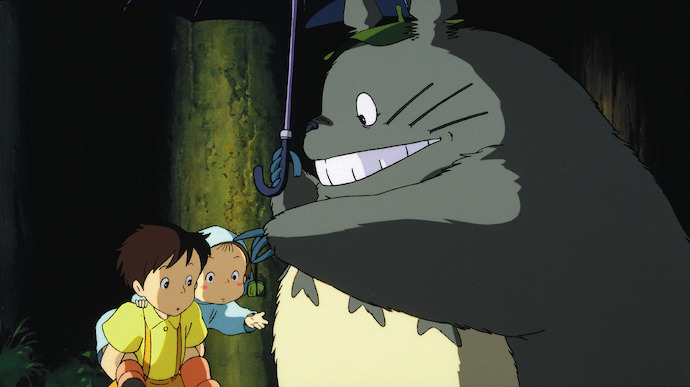 Perhaps the most whimsical of all Studio Ghibli movies, My Neighbor Totoro is an earlier production of Hayao Miyazaki that tells the story of two young girls who move to the country with their father while their mother recovers from an illness in a nearby hospital.
The fantasy element of Miyazaki's picture is one of his most beloved, as Totoro is a bouncy and warm figure that the sisters come to love. The film is wholly innocent and needs no dark themes to make it shine, as the beauty of the world in this anime shines with ease.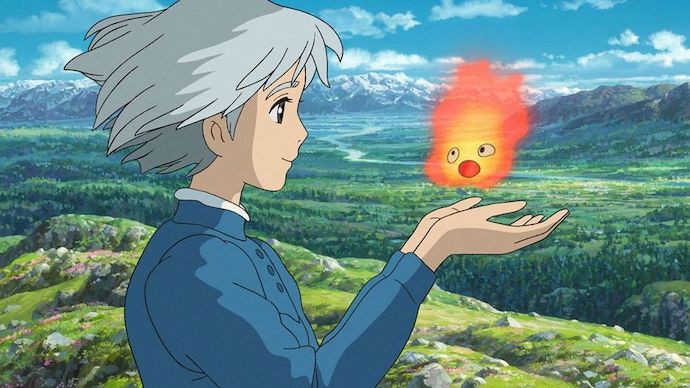 Howl's Moving Castle is one of Studio Ghibli and Hayao Miyazaki's most expansive stories. It begins with a young woman named Sophie and her chance encounter with Howl—a feared wizard who helps her escape from dark creatures.
From there, Sophie is turned into an aged woman by a witch and begins to work for Howl as a maid. (Howl is unaware that they met earlier.) A prime story of witches, wizards, spells, kings, and war.
Howl's Moving Castle is the film that brought many into the Studio Ghibli world, as it has something for everybody and executes with flawless stride from start to finish.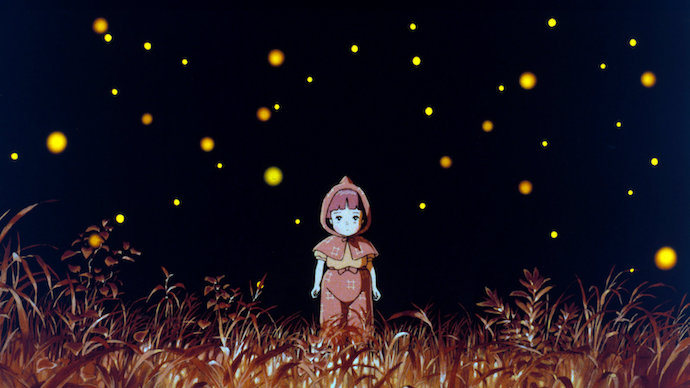 Despite slight differences behind the scenes, Grave of the Fireflies technically counts as a Studio Ghibli movies since it was written and directed by Isao Takahata and animated by the studio.
It's the depiction of life during World War II for two siblings who are desperate to survive. The film is haunting and unrelentingly tragic when it reaches its conclusion—and it's made all the more impactful when you later realize it's adapted from a true story.
Isao Takahata's movie is as gut-wrenching as any film has ever been, yet keeps Studio Ghibli's love for fantasy intact.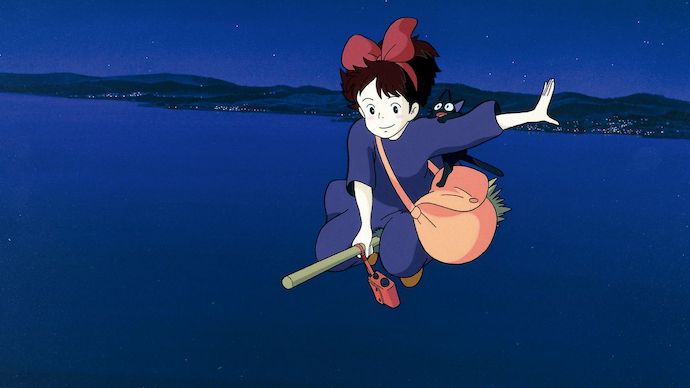 Kiki's Delivery Service is easily the most innocent and charming picture made by Studio Ghibli, and will hold a place in your heart long after the credits have rolled. It's about a teenage witch who goes to live in a city to continue her training, opening a delivery service in the process.
Hayao Miyazaki's film is perfect for younger audiences, showcasing some of Studio Ghibli's best animation with its vibrant colors and beautifully expansive skies. It all serves to endear Kiki as one of Studio Ghibli's best protagonists.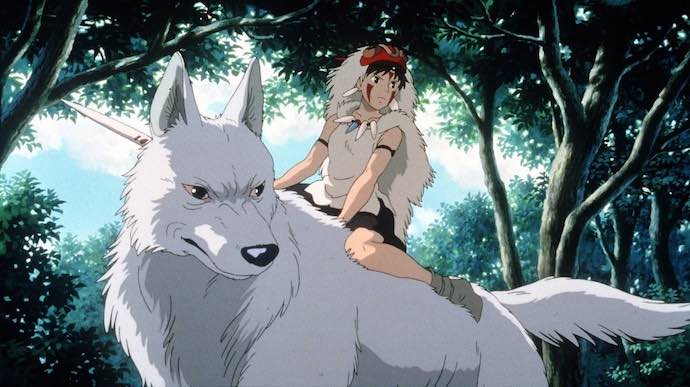 In many ways, Princess Mononoke is the typical Studio Ghibli picture: the fantasy elements of the story combine with real-world messages about environmentalism and greed, and it all comes together to captivate the audience long after they've finished watching.
Princess Mononoke is about a warrior named Ashitaka and a wolf princess named San (the eponymous Princess Mononoke) in their fight against the people who are demolishing the forest with their manufacturing processes.
Miyazaki's film was one of the first Japanese anime movies to successfully cross to the West and remains one of the most famous (and most beloved) Japanese movies ever made.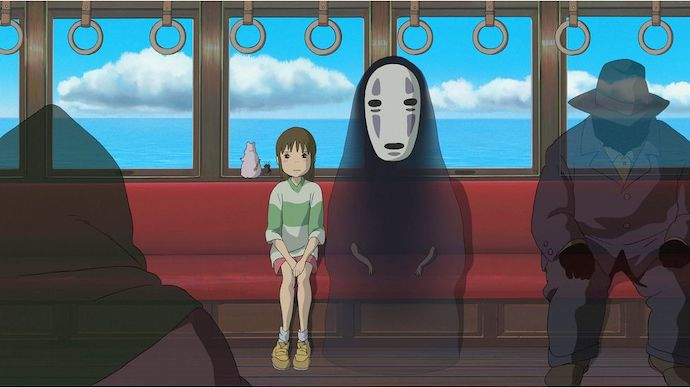 The best known Studio Ghibli film is best-known for a good reason: it's the studio's best movie ever made to this day.
Spirited Away is the tale of dragons, witches, pigs, a bathhouse, and a girl named Chihiro. It's light-hearted and serious. It's kind and cold. It's perfect for younger and older audiences alike, with each viewer taking away something different from the story.
Hayao Miyazaki's Spirited Away is one of the most important motion pictures ever made—animated or otherwise—and it's still the only non-English language film to win the Academy Award for Best Animated Feature. It left us a legacy that ensures its place for the ages.