Twitch streaming has become the most popular way for gamers to showcase their skills, and for viewers to tune in to the pros playing the latest games. The platform has hundreds of channels to choose from, but where do you start?
It all comes down to whether you're watching for entertainment value or hardcore gaming sessions. The following list of Twitch streamers has a mix of both professional gamers and streamers that double as comedians.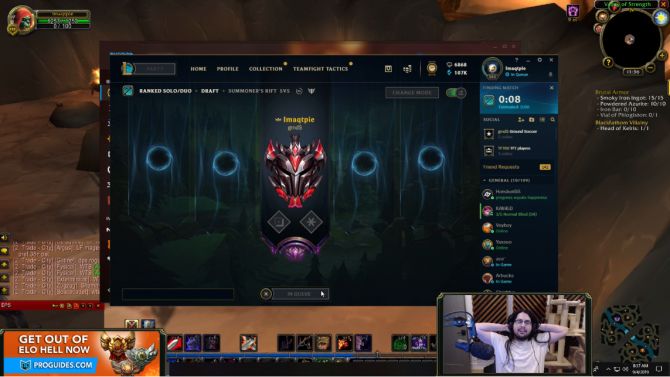 Imaqtpie is a retired professional League of Legends player who now takes to Twitch to live stream his amazing gaming sessions. He currently boasts over two million followers on Twitch, both because of his quirky personality and his talent. Not only can you learn some new League of Legends tactics, but you'll also get a frequent dose of memes.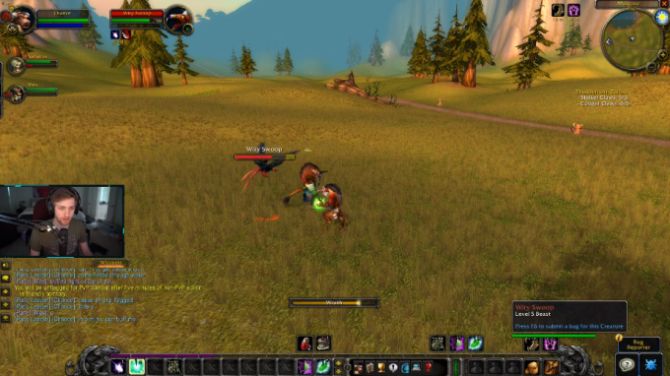 Sodapoppin began streaming on Twitch in 2012 after establishing a presence on Xfire. He has a strong passion for World of Warcraft (WoW) and quickly climbed the ranks.
Although he used to stream WoW full time, he now streams a variety of different games and sometimes even does gambling. Right now, you can catch Sodapoppin going back to his roots and playing WoW Classic, the flashback version of WoW.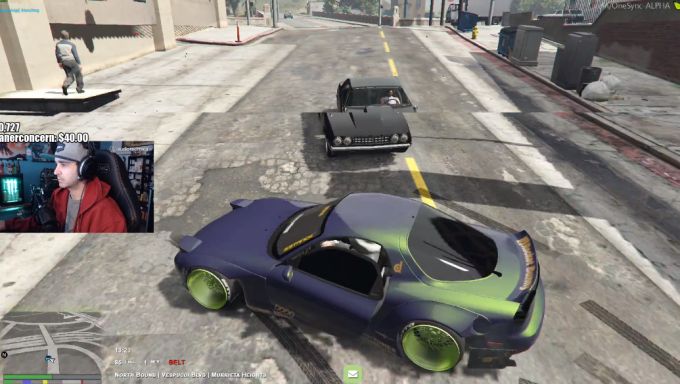 Summit1g was formerly a professional Counter-Strike: Global Offensive (CS:GO) player, and he now streams as his full-time career. He became well-known for his cutthroat Call Of Duty: Black Ops 4 gameplay, but that isn't the only game he plays.
Summit1g frequents the No Pixel role-playing server in Grand Theft Auto V (GTA V), and also plays a number of other games like Fortnite, Player Unknown's Battleground (PUBG), and H1Z1. His gaming skills and hilarious personality make Summit1g a fun watch, no matter which game he plays.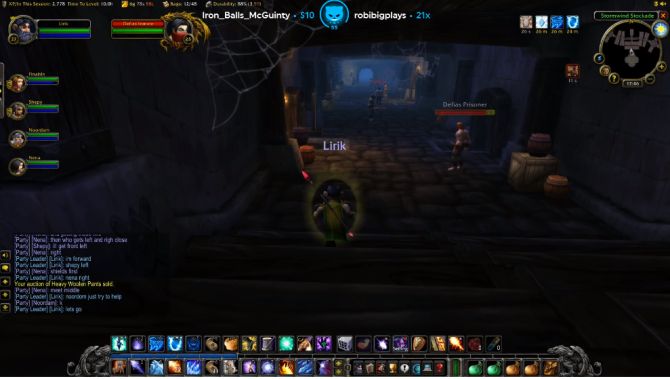 Like Summit1g, Lirik is also famous for his vibrant personality and entertaining gameplay. He plays everything from PUBG to WoW, GTA V, and Secret Neighbor. Lirik often streams some of the latest games, allowing you to get a detailed preview of the games before you make a purchase.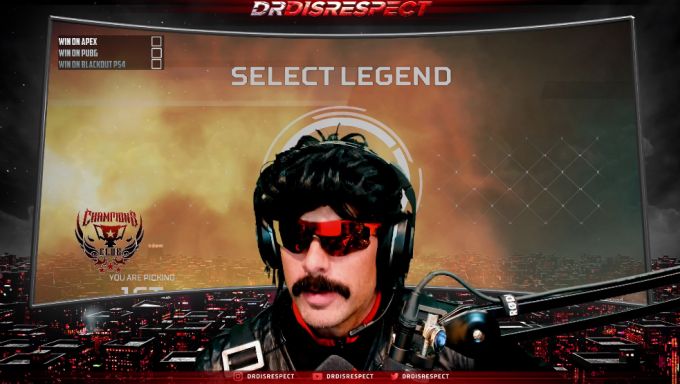 DrDisrespect has a very unique look—his mullet, 80s-style mustache, and polarized sunglasses add even more entertainment value to his live streams. DrDisrespect's arrogant and boisterous attitude also contributes to his larger-than-life character.
Hilarity always ensues when DrDisrespect interacts with his viewers. You can find him playing games like Apex Legends, Z1 Battle Royale, and Call of Duty: Black Ops 4.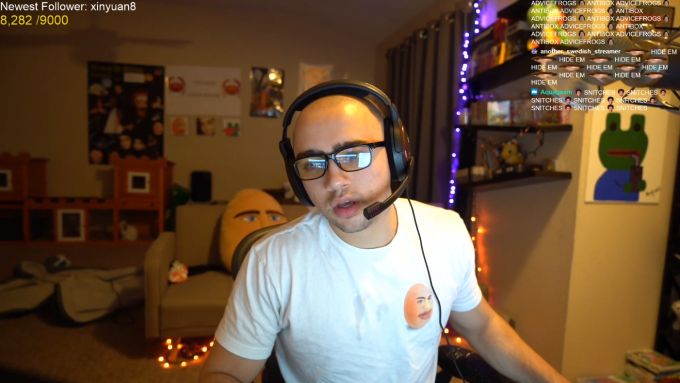 Mizkif started as a YouTuber, and later graduated to Twitch. That said, you don't really watch Mizkif for his gaming skills, you watch him for his hilarious commentary.
He doesn't typically play hardcore shooters or strategy games—Mizkif has recently been playing Minecraft, Mario Party, and Heavy Rain. He always manages to inject comedy into his frequent Twitch Sings and Just Chatting streams as well.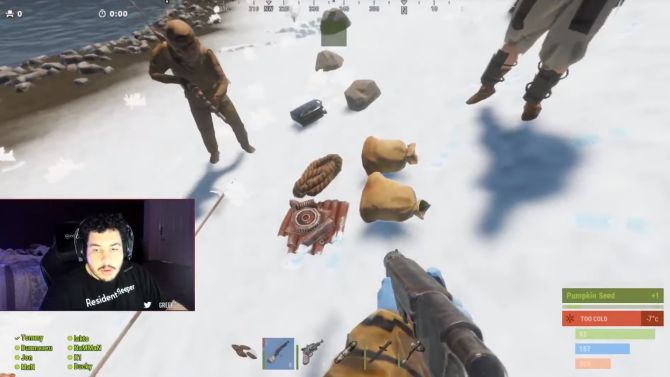 Greekgodx got his big break on Twitch after he was invited to play with Sodapoppin. Now, you'll often find him playing with another popular (but controversial) Twitch streamer, Loltyler1.
His streams consist of both variety gaming, as well as vlogs. Greekgodx's viewers constantly poke fun at him, which makes his streams all the more comedic.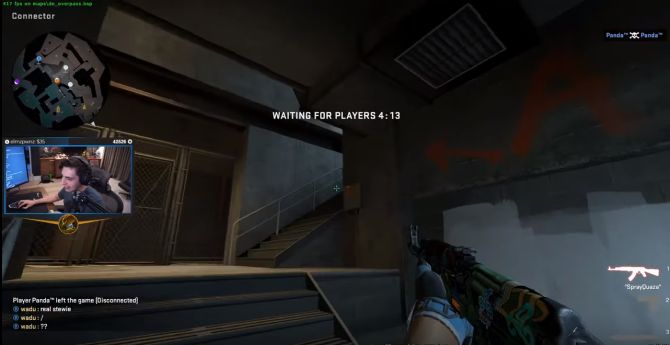 Shroud is a highly skilled gamer who started his career in gaming as a professional CS:GO player. In 2017, he won second place in ESL One: Cologne, a professional CS:GO tournament.
Since the inception of his channel, he's garnered millions of views by playing a diverse set of games such as Apex Legends, PUBG, Fornite, and Battlefield V. He streams a whopping 50 hours each week and still participates in some gaming tournaments.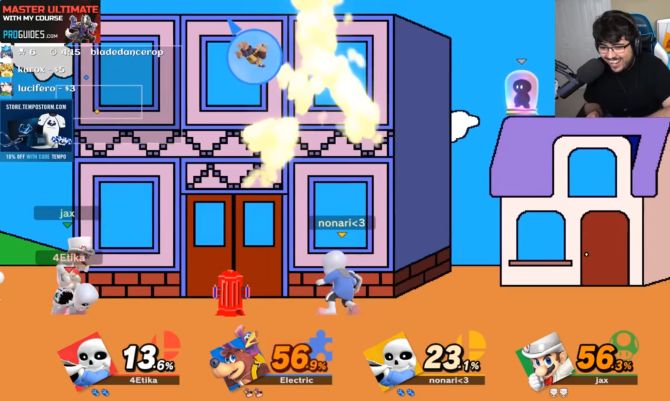 Want to hone your Super Smash Bros. Ultimate (SSBU) skills? Follow ZeRo, the former number one player in SSB for Wii U.
Even though he quit playing SSB professionally, he still has plenty of tips and tricks that you can utilize in your gameplay. Watch him closely, and you'll be on your way to becoming an SSBU champ.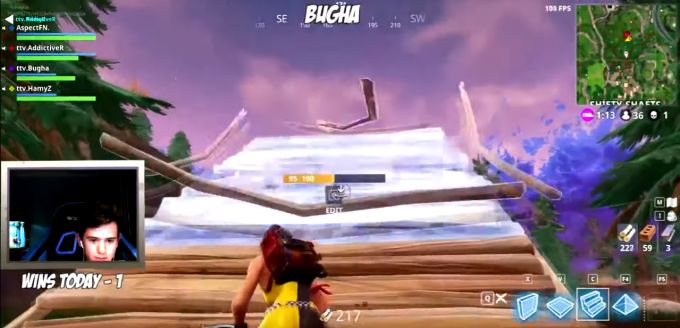 If you're tired of the Fortnite trend, that's understandable. However, the game remains insanely popular, and Bugha is currently at the forefront. He has the fastest-growing channel on Twitch for his Fortnite streams.
Bugha is a mere teenager who has quickly gained over 500,000 followers in one month alone. How did he get his name out there so fast? Well, it definitely helps that he won this year's Fornite World Cup, making him the best Fornite player in the world.
Who Will You Watch on Twitch?
Twitch streamers are a source of endless entertainment. The right Twitch personality coupled with the right game can make for a fun viewing experience.