You might think every zombie game basically boils down to "shoot bigger and badder undead with bigger and badder weapons," but there's actually a surprising amount of variety in the genre.
And when it comes to zombie games on Xbox Game Pass, you're never lacking in terms of gameplay diversity.
Microsoft's subscription service is chock-full of fun games. From new releases to timeless classics, you'll likely find at least one great zombie game in the ever-growing library that you'll love.
Here are my picks for the best zombie games on Xbox Game Pass that you can play right now!
10. Plants vs. Zombies: Battle for Neighborville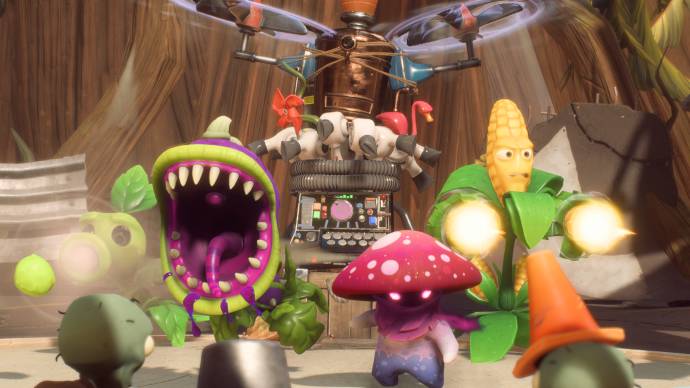 Not every zombie game needs to be a stressful, survival-focused affair. Sometimes you just want something simple and addictive to pass the time with—and if it's zombie-themed, all the better!
Plants vs. Zombies: Battle for Neighborville will definitely scratch that itch. With its bright colors and low stakes, it doesn't look or play like anything else on this list.
It's not everyone's cup of tea, but you can't deny the level of polish on display in this simple game. If you have Xbox Game Pass, there's no harm in trying it out. It's really quite good!
9. Back 4 Blood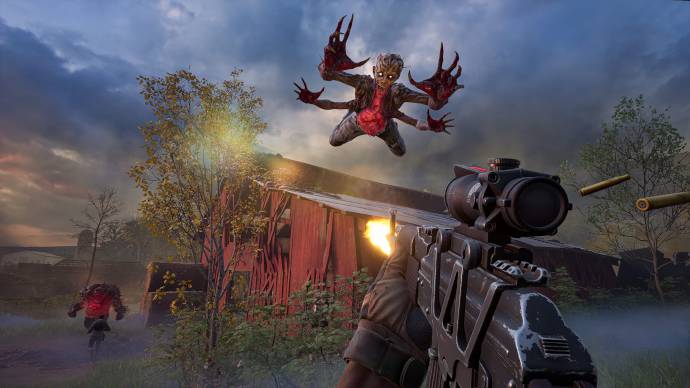 Back 4 Blood might look and feel like a Left 4 Dead rip-off, and you might be turned off by the fact that it's technically a different series from a different developer set in a totally different setting.
But Back 4 Blood is the best spiritual successor to Left 4 Dead, and the similarities more than make up for any differences.
The way the characters interact with each other, the unique zombie units that jump you from every corner, the wide range of weapons and maps at your disposal—it has everything you'd want.
Back 4 Blood is truly one of the best modern zombie games. Would it have been better if it was Valve-made? Maybe. But it being a non-Valve game means we get to play it on Xbox Game Pass!
8. DayZ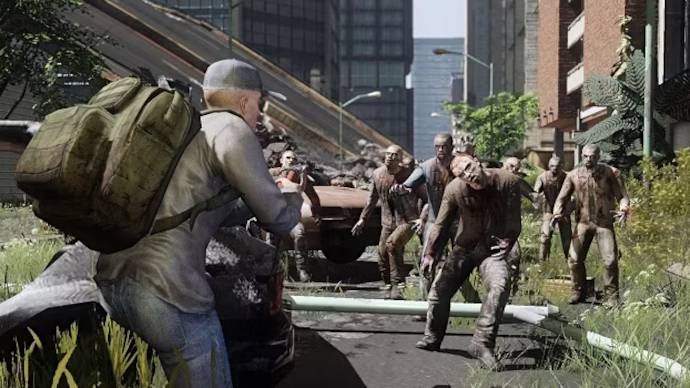 DayZ wasn't the first battle royale game to incorporate a zombie outbreak into its premise, but it's one of the most well-crafted games to do so. After all, it began development over a decade ago!
In DayZ, you play with up to 60 other players while wandering across island terrain, looking for limited supplies, avoiding death at the hands of both zombies and other players.
You'll need to be fast and skilled to stay alive longer than anyone else because zombies are always spawning at all times. The thrills are what make DayZ the best zombie survival game on Xbox Game Pass.
7. State of Decay 2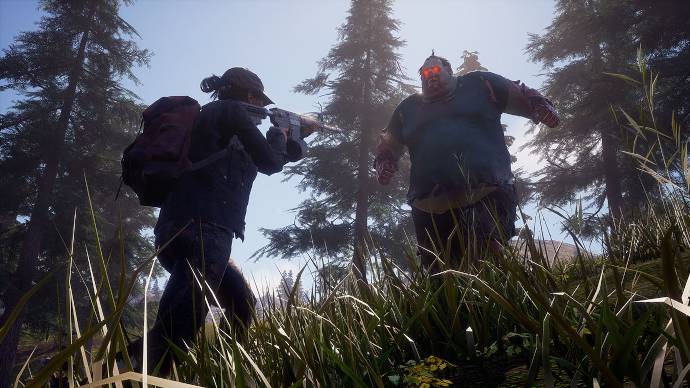 The original State of Decay offered a great balance between base management and third-person shooter action. With State of Decay 2, we get more of the same except everything is much improved.
In State of Decay 2, you're tasked with looking after a small, vulnerable community in a world overrun by zombies.
To do that, you'll need to balance your precious, limited resources against your need to explore and expand, your desire to recruit more characters, and your hunt for better supplies.
There are countless ways to play this game, meaning every playthrough feels just a bit different. It's also one of the most beautiful zombie games available on modern Xbox consoles.
6. Zombie Army 4: Dead War
Gamers are spoiled for choice when it comes to games where you mow down waves of Nazis or waves of zombies. But how about a game where you decimate wave after wave of Nazi zombies?
Okay, the premise of Zombie Army 4: Dead War might be silly at times. The opening cinematic with Hitler intentionally turning his armies into mindless zombies is wonderfully tongue-in-cheek.
Even so, there's a solid amount of strategy involved in how you take enemies down. You need to be methodical and deliberate in how you approach the shooting action, making this one of the most unique zombie games on Xbox Game Pass.
5. 7 Days to Die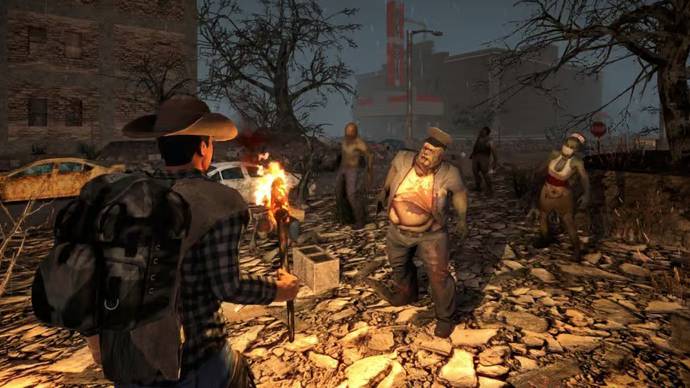 7 Days to Die is a survival sandbox game that takes a well-worn formula and breathes new (undead) life into it.
This game pits you against shambling hordes of undead, forcing you to build shelters and weapons to protect yourself. The crafting system is where 7 Days to Die shines, with countless structures and traps you can build (and more on the way all the time).
If you want a game where you get to control how you survive the zombie apocalypse, 7 Days to Die is the game for you.
Note: Even though it's been out on Steam and Xbox Game Pass for years by this point, 7 Days to Die is still technically in Early Access and always improving.
4. Dead Space (2008)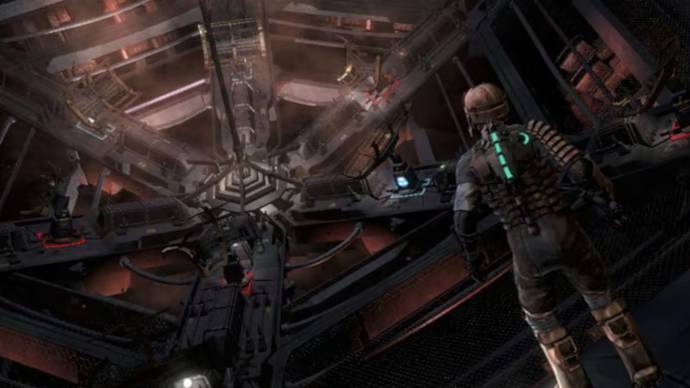 You can certainly debate whether the Necromorphs in Dead Space count as true zombies, but given that they're both dead and reanimated, I think it's pretty clear that they fit the bill.
This classic console shooter has made its way to Xbox Game Pass, and it remains one of the best horror experiences to date. Dead Space leans far more into tense horror than many of the action-heavy titles on this list.
The good news is that the entire Dead Space series is available on Xbox Game Pass, so you can play through all three games and try surviving the horrors of zombies in space.
3. Sunset Overdrive
We all know that heartless corporations are going to rot our brains some day, and that's the source of Sunset Overdrive's zombies.
The plot follows an employee of FizzCo in the year 2077, who's been tasked with fighting off the zombie-like Overcharge Drinkers that have been turned into zombies by drinking too many energy drinks.
Insomniac Games took inspiration from the likes of Prince of Persia and Jet Set Radio to create a zombie game that focuses on momentum. There's no cover system in this action-adventure game, so staying in one spot is a recipe for disaster.
Looking for a zombie game that's pure fun, humor, and visuals in a world that's been dubbed an "awesomepocalypse"? Sunset Overdrive is that game and you don't want to miss it!
2. The Evil Within 2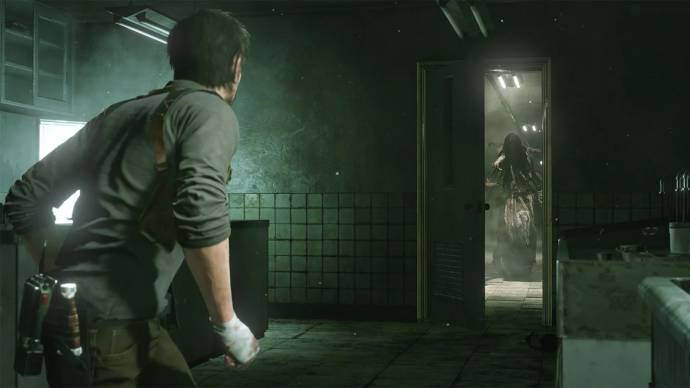 The Haunted in The Evil Within franchise are never outright called "zombies," but they shamble around just like the undead corpses of tradition, so we're counting them as zombies.
The Evil Within 2 encourages players to be thoughtful and deliberate with how they approach the ruined world around them. In fact, acting without a plan often results in guaranteed death in The Evil Within 2.
The original The Evil Within from 2014 is also available on Xbox Game Pass, which you should play first. It's worth it because The Evil Within 2 is the scariest, most intense zombie game on Xbox Game Pass and one that horror fans can't afford to skip.
1. The Walking Dead: The Complete First Season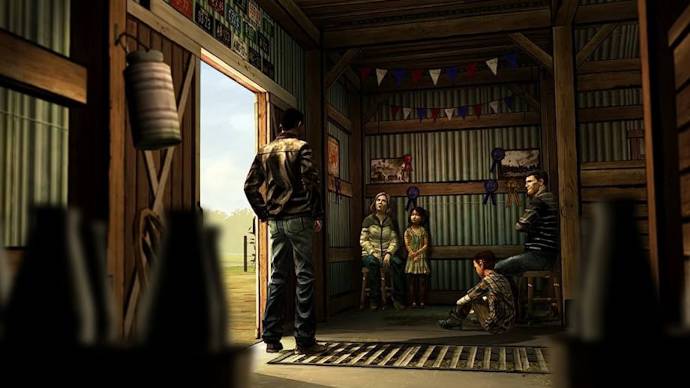 It's hard to overstate how good Telltale's The Walking Dead is. Each of the four seasons build on the previous ones, weaving a unique narrative experience that's truly different every time you play it.
You'll instantly fall in love with Clementine and you'll be desperate to protect her as you're confronted by the harsh world she lives in. This is a game that fully focuses on story and character development.
As much as I love the original comic books and the TV show, Telltale's The Walking Dead is the definitive zombie experience.
The best part? If you end up liking the first season, The Walking Dead: Season Two, The Walking Dead: A New Frontier (season 3), and The Walking Dead: The Final Season (season 4) are all on Xbox Game Pass, too.