Steam practically dominates the PC gaming market. While it has several fantastic features that make it a gamer's go-to marketplace, it's still not the only one out there.
Sticking with Steam means that you're missing out on the benefits that other digital marketplaces have to offer.
If you're itching for a change, buy your next game from one of these Steam alternatives instead.
For PC Gamers
With Humble Choice, you get 5–10 PC games every month that you can keep forever, plus unlimited access to the Humble Games Collection (70+ games) that you can play whenever you want.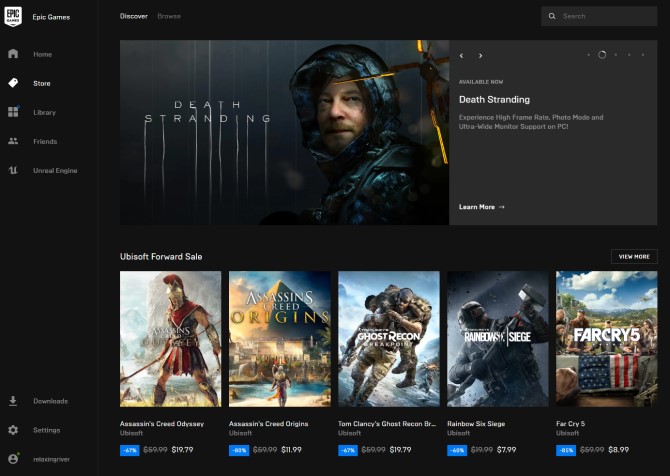 Epic, the publisher behind the ridiculously-popular Fornite, has found yet another way to dominate the gaming market. Since the Epic Games Store's launch in 2018, it has proven to be one of Steam's biggest threats.
The Epic Games Store is most popular for its weekly free game giveaways. Simply signing up for an account gives you access to a free AAA or indie title once a week—some past free games include Grand Theft Auto V and Just Cause 4.
Besides that incentive, the Epic Games Store is also home to a selection of exclusive games that reach the Epic Games Store before anywhere else.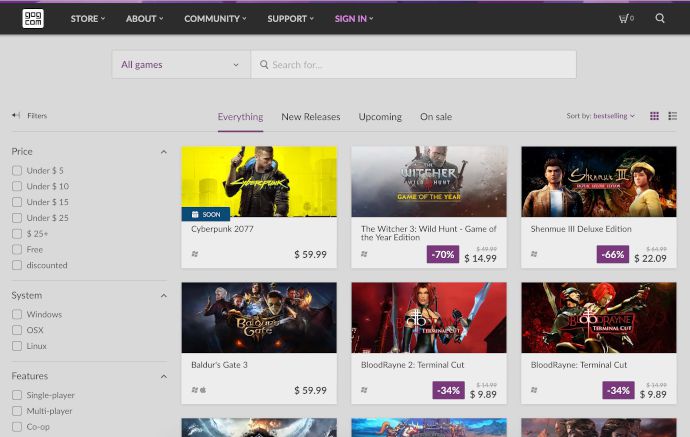 Many gamers turn to GOG, otherwise known as Good Old Games, as it offers a no-strings-attached approach to PC gaming.
GOG is known for its resurrection of old-school games like Lure of the Temptress and Beneath a Steel Sky, but it also has plenty of modern games to choose from.
Every game on GOG is DRM-free. That means you don't have to deal with a client every time you play a game, and you can even burn the game to a disk if you want to.
There's almost always a sale going on, not to mention that the majority of classic games on GOG are completely free.
If you're looking for more of a Steam-style experience, you'll want to download GOG Galaxy. This client organizes all of your games, and it even lets you connect with friends from all platforms.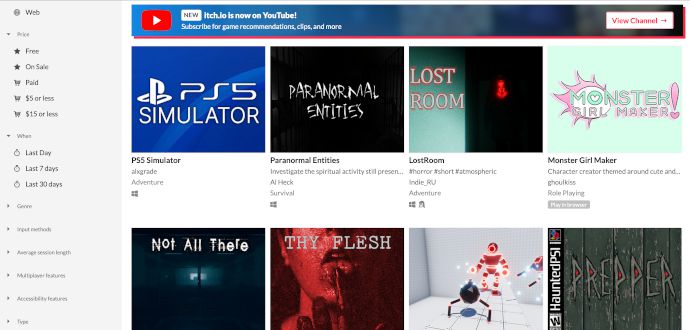 If you're a fan of indie games, Itch.io is worth a look. Itch.io has a massive collection of games from indie developers, and many of them are free or offered at an affordable price.
Free or not, Itch.io gives you the chance to pay what you want, and even add a tip to support the developers.
In addition to all of this good stuff, Itch.io has frequent sales and amazingly-priced game bundles. It's the perfect way to grow your PC game library without spending a fortune.
You can also opt to download the Itch.io desktop app, allowing you to download and organize your collection of indie titles in the app.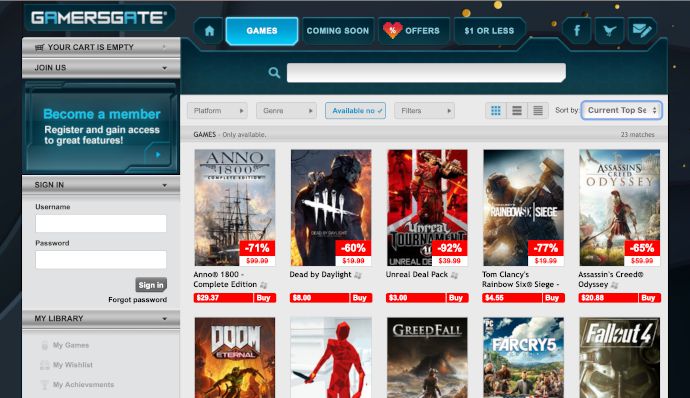 GamersGate debuted in 2006, only a few years after Steam's launch date. Since then, it has remained a mainstay in PC gaming alongside Steam.
It always seems like a sale is going on at GamersGate, which gives you the chance to score both DRM-free AAA and indie titles at a discounted price.
Don't forget to check out the GamersGate Weekly Specials!
You can also slash prices even more by using Blue Coins. You can earn this digital currency by purchasing and reviewing games, making shopping at GamersGate worth your while.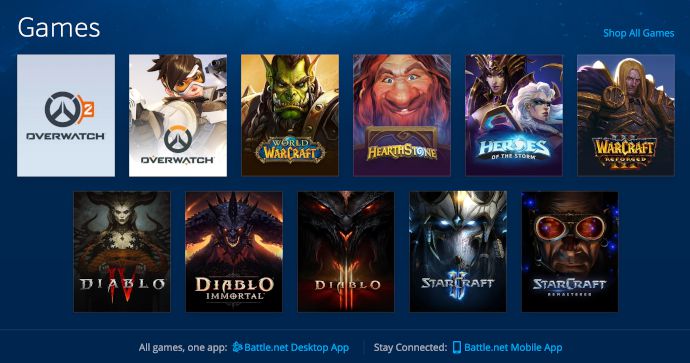 Many of us are already familiar with Battle.net, as it's required to play games like Overwatch, Diablo, and World of Warcraft.
This Blizzard-run client is fantastic for playing games developed by Blizzard, but it's not so great if you're looking for variety.
As for games outside of the Blizzard realm, you won't find much—three games from the Call of Duty franchise are the only non-Blizzard games up for sale.
Despite the lack of diversity, Battle.net still makes this list thanks to its ease of use, built-in shop, and chat functions.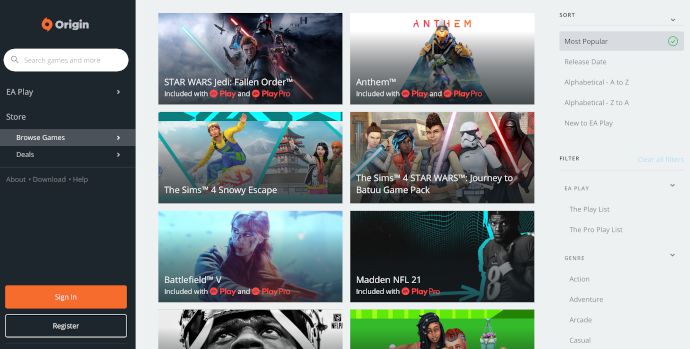 You might remember the old EA Downloader that debuted in 2005, the same client that was renamed quite a few times before EA finally settled on Origin.
Although Origin prioritizes EA-developed games—such as The Sims, Mass Effect, and Battlefield—it still mixes in some non-EA titles and indie games as well.
If you happen to play a lot of EA games, you might want to look into EA Play. For a monthly (or yearly) fee, you can get unlimited access to a collection of EA games, along with a 10% discount on all Origin purchases.
Should You Stop Using Steam?
As much as you might love Steam, you might love one of these Steam alternatives even more. From DRM-free titles to free game giveaways, you're missing out if you only use Steam.
Have you ever wondered what makes Steam the most popular PC gaming platform? It might not offer free games weekly, but Steam still does a lot of things right.