Since Valve launched Steam in 2003, it has grown to become the leading PC gaming platform. Sure, the Epic Games Store gives out free games, and GOG has a library filled with non-DRM titles, but Steam still comes out on top.
What makes Steam so special compared to all other PC gaming platforms? Here are several Steam features and benefits that have made it more popular than other desktop gaming clients.
1. Steam Workshop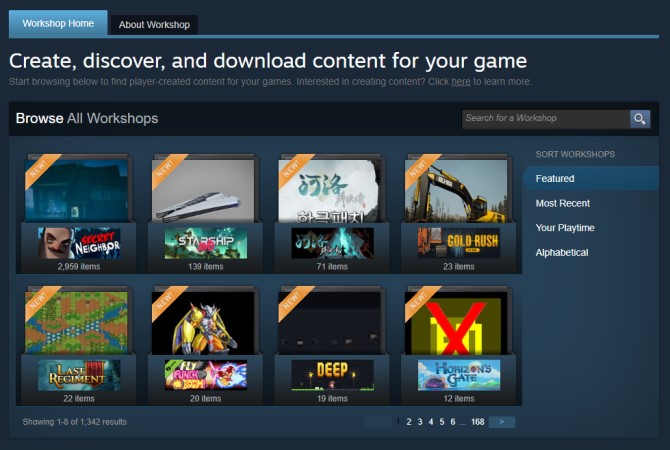 The Steam Workshop is full of impressive mods made by the gaming community. You can add mods to your game with a simple click, and you (usually) don't have to toy with the game files to get them to work.
No other desktop client makes it this easy to make, download, or install mods for your games.
Plus, the number of mods available on the workshop is insane—even the most obscure mod-supported game might have a mod to go along with it. Just having such a large collection of built-in mods puts Steam way ahead of its competitors.
2. Third-Party Sellers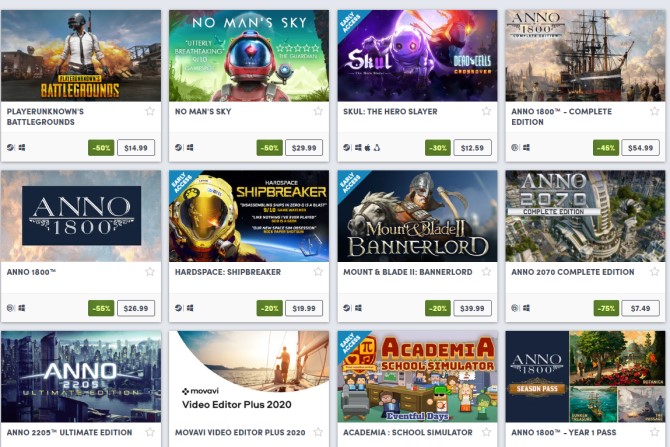 Steam is one of the few gaming platforms that allows you to buy game keys from third-party sellers. If you don't find the right price on the Steam Store, you can always check out other sellers like Humble Bundle, Indie Gala, and Fanatical.
These third-party sites sell game keys that you can redeem on Steam. Not to mention that they frequently offer the game keys at a discounted price.
Because of this, you don't always have to buy games at a fixed price—Steam gives you the opportunity to shop around for the best price, which only benefits your bank account.
3. Amazing Sales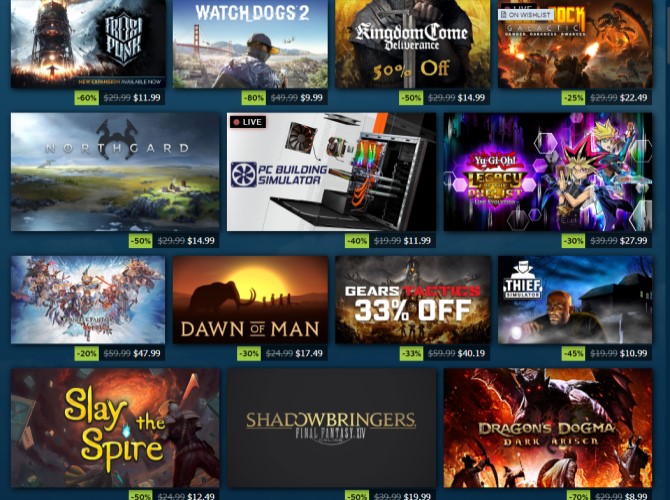 In addition to finding fantastic deals outside of Steam, you can also find some amazing deals inside the Steam Store. Steam often holds sales throughout the year, giving you several chances to score a great deal on the game you've been wanting.
Can't find a decent price on Humble Bundle or Fanatical? Chances are, Steam will put the game on sale in the coming months.
4. Steam Community
Steam has one of the largest gaming communities on the web. Head to the forum linked to a game, and you'll see pages of posts created by fellow gamers.
Such a massive community gives you the chance to ask questions, bring attention to bugs, and discuss anything related to the game. Anytime you get stumped or have an issue with the game, you can get in touch with developers or knowledgable gamers.
Other gaming clients have their own communities too, but none seem to be as large as Steam's.
5. Huge Library of Games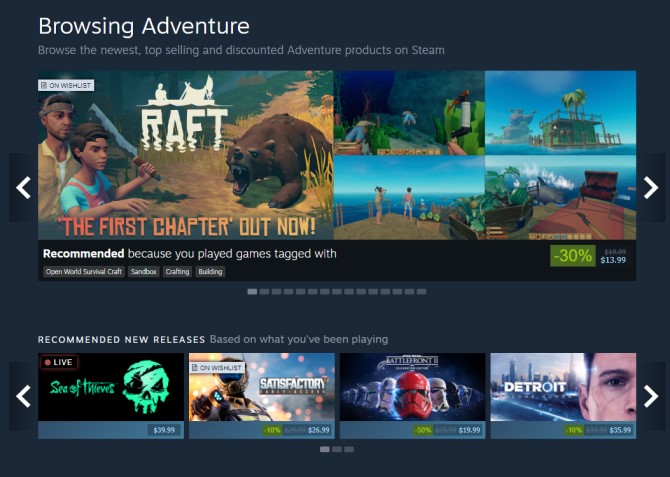 From hilarious dating sims to 2D platformers, from JRPGs to FPS games, Steam just about has it all. It's a melting pot of games that merges AAA and indie titles. Whether you feel like playing Skyrim, or a free-to-play indie game, your choices are nearly endless.
In case you have a specific taste in games, Steam provides a list of recommended games in your Discovery Queue.
This Queue is based on your previously-purchased games, and also incorporates new and popular games. Having a curated list of games at your fingertips is just another perk of using Steam.
For PC Gamers
With Humble Choice, you get 5–10 PC games every month that you can keep forever, plus unlimited access to the Humble Games Collection (70+ games) that you can play whenever you want.
6. Game Sharing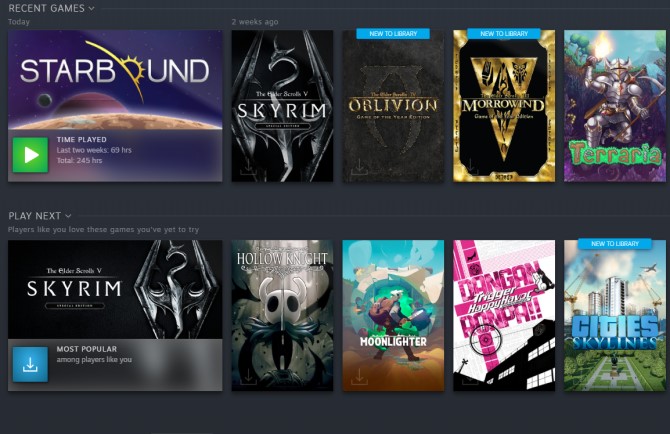 Unlike other PC gaming clients, Steam actually lets other household members "borrow" games from your Steam library.
Instead of having a roommate, family member, or significant other pay for a game you already own, you can just let them play it on their own Steam account by enabling Family Library Sharing.
This courtesy just shows that Valve values gamers over profit—it's how PC gaming should be.
Will Steam Stay on Top?
Although Steam has a lot of competition right now, it seems like Steam's position won't waver. The fact that Steam has been in the gaming industry for so long means that it has a dedicated base.
Plus, all of the above features are more than enough to attract the new generation of gamers as well. Just make sure you don't preorder games on Steam—or anywhere else!