I don't buy video games at retail price anymore. It's not that I don't think they're worth those prices, and it's not that I don't want to support game developers. If you can afford it, you should!
But there are so many video games out there these days, and I already have a huge backlog of video games waiting to be played. I'm in no rush to buy anything new, so I'm happy to wait until there are deals and sales to pounce on.
If you're on a tight budget, or if you have the patience to wait until games are discounted before pulling the trigger, then there are several game deal sites you should bookmark.
Here are the best sites for finding video game deals and sales. Stretch your dollars and snag more games per buck!
8. Reddit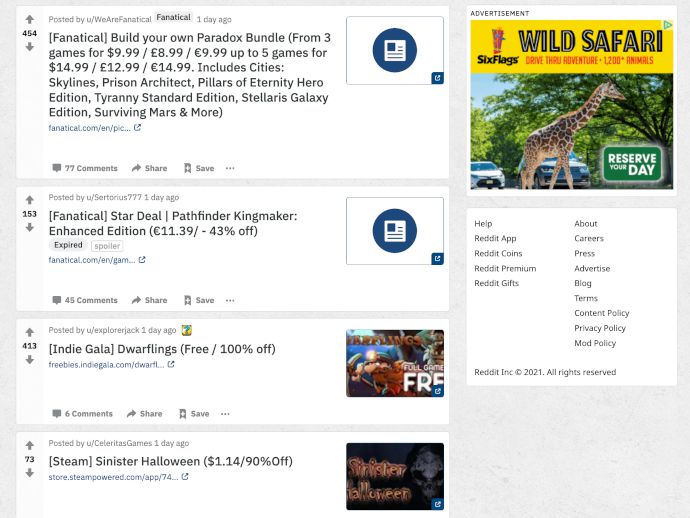 If you use Reddit, you might as well subscribe to the different video game deals tracking subreddits. They pretty much do the same thing as these sites—you'll even see them linked quite often—so you can rely on Reddit as your one-stop shop.
We recommend these subreddits for game deals: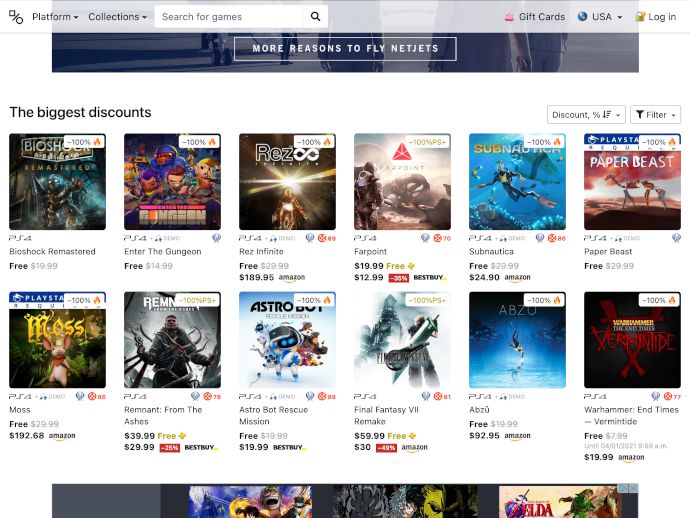 Despite the name, PSPrices doesn't just track PlayStation game deals; it also has deals tracking for Xbox and Nintendo Switch. Sign up for a free account to get email notifications when prices drop on games you mark.
One nifty section is the All-Time Lowest Prices page, which lists all games that have never been priced lower. It's basically a guarantee that you're getting the best deal for those games!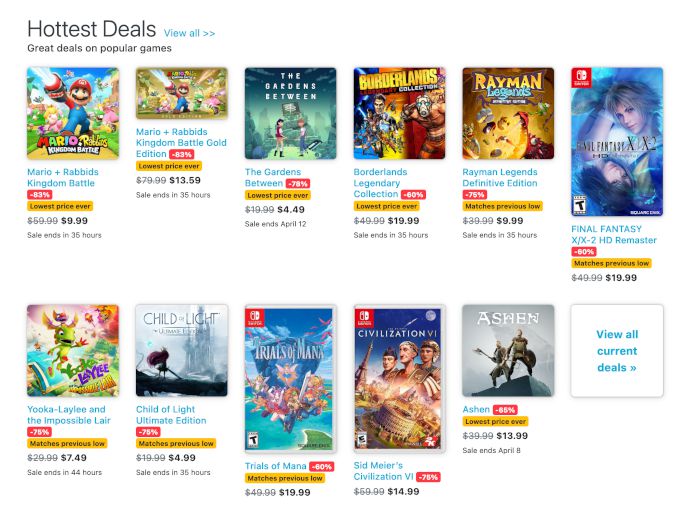 Deku Deals is the best game deals tracker for Nintendo Switch. It's constantly updated and pulls in prices from the Nintendo eShop, plus a few other online stores.
In addition to listing the hottest deals, Deku Deals also lists "recent price drops" so you can always stay on top of the freshest deals and grab discounted Nintendo Switch games ASAP.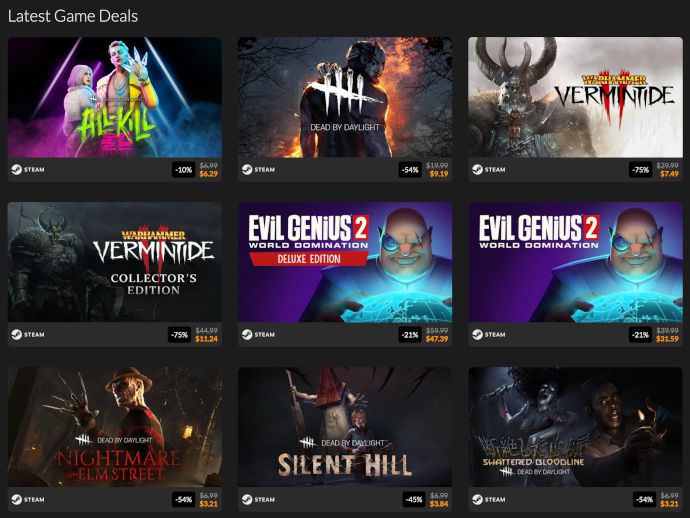 Fanatical is another site that focuses on PC gaming deals. But unlike IsThereAnyDeal, it only aggregates from a handful of stores—namely the big ones like Steam, Uplay, Origin, Gog, and Epic Games, plus a few others.
Stick to the On Sale page and Latest Deals page if you only care about the sales. In addition to individual games, Fanatical often runs deals on game bundles and ebooks!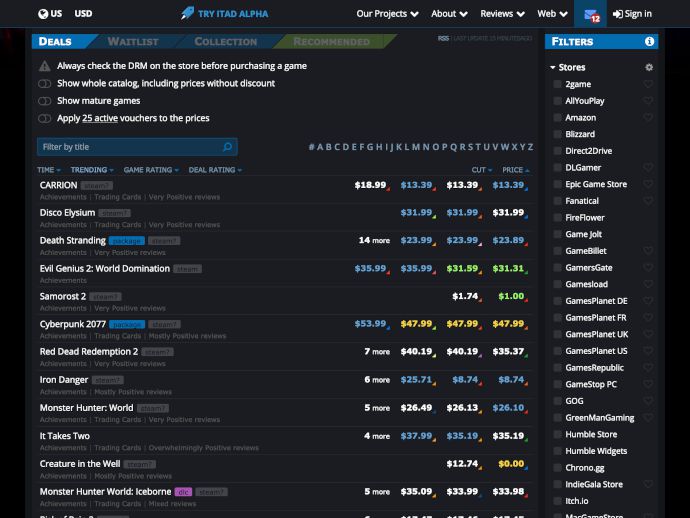 IsThereAnyDeal is a deals aggregator for PC gamers. The interface has a bit of a learning curve—it can be tough to navigate until you learn how to read all of the info—but it pulls data from dozens of stores, more than any other aggregator.
It's a good site if you just want a one-stop listing of PC gaming deals. But if you prefer to shop at a preferred store, you might be better off sticking to that store's deals page instead.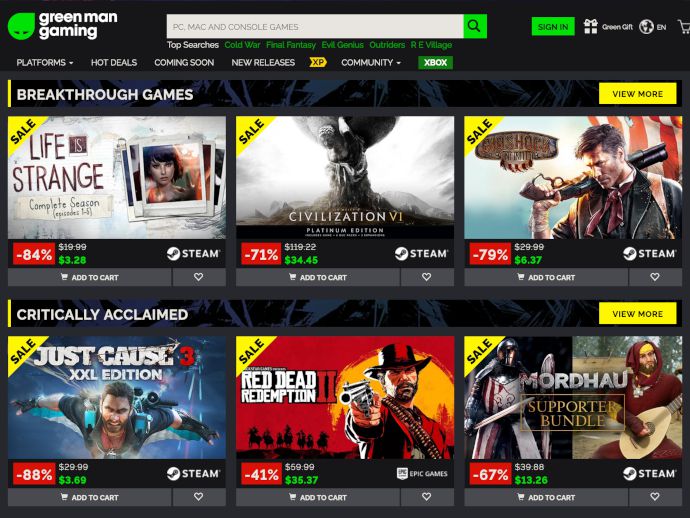 Green Man Gaming can be somewhat hit-or-miss at times, but they carry PC games, VR games, PS4 and Xbox One games, and some PC software as well. And if you check in often, you can usually catch some amazing deals on all of those.
Stick to the Hot Deals page if you're only interested in big sales. As of this writing, all kinds of AAA games and indie games are marked with discounts between 50% up to 88% off.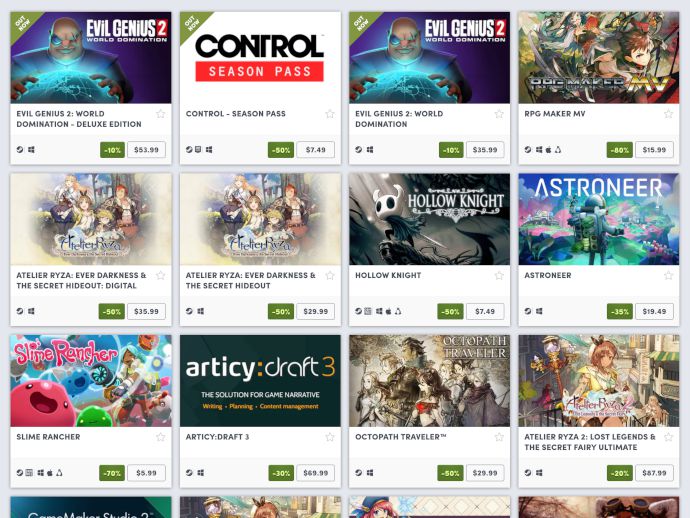 Humble Store is my preferred store for digital game codes for many reasons—like the fact that a portion of all proceeds go to charity—but mainly because it has a huge selection of games available at excellent prices.
For a long time, Humble Store only stocked PC games, but recently they've started stocking Nintendo Switch games as well. If you're like me and do most of your gaming on those two platforms, you'll love shopping at Humble Store.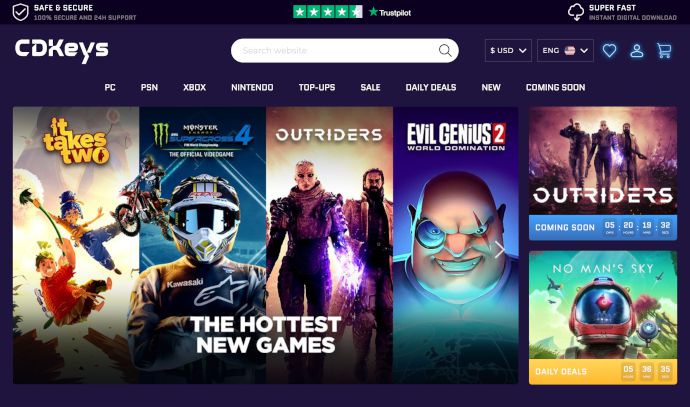 CDKeys is a digital game codes reseller. Their stock is constantly being updated and their prices can't be beat. They sell PC and console video games, with deals and sales that can save you anywhere from 25% up to 98% off retail price.
Unlike other game key resellers, CDKeys is NOT a marketplace where anyone can sell. They have their own partners and suppliers that provide discount digital game codes, which is why we trust CDKeys over every other grey market site for game keys.