Pirate novels offer a unique kind of adventure compared to typical fantasy or historical tales. There's just so much to love!
Swords shining in the sun's glare. The booming of muskets, one by one. Cannonballs splintering through wood, sending an entire vessel and its crew to the bottom of the watery deep.
Though the Golden Age of Piracy lasted less than a century—from the 1650s to the 1730s—it inspired an entire genre of fiction. And from buccaneers in the Caribbean to privateers in West African waters, pirates are more varied than you might think.
Here are our picks for the best pirate novels of all time that are packed with swashbuckling thrills and adventure!
10. Daughter of the Pirate King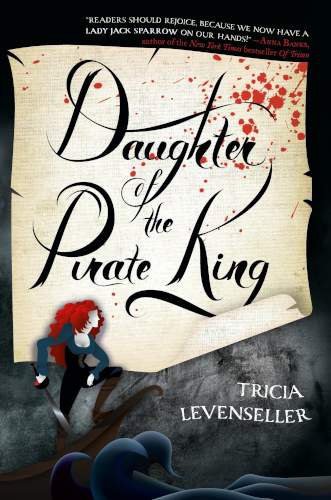 Tricia Levenseller uses exceptional worldbuilding skills to bring Alosa, the 17-year-old daughter of a pirate king, to life in her fantastic story aptly titled Daughter of the Pirate King.
When she's tasked with finding an ancient map—considered to be lost by many—she doesn't hesitate. In fact, she allows herself to be captured so that she can scour the ship the map was last seen on, and she does so with patience and stealth.
However, one thing that Alosa could not have anticipated? Falling in love. With the handsome first mate working her way into her feelings, she finds that love unexpectedly strikes.
9. The Island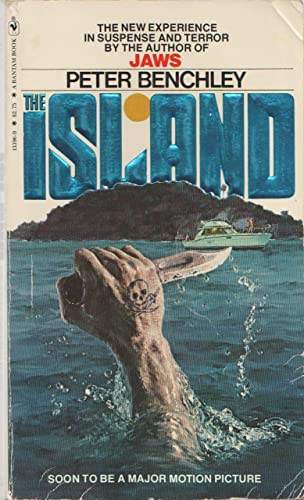 From the author who wrote Jaws comes The Island, a novel that's a little bit like Jaws but with pirates instead.
The story follows a journalist named Blair Maynard, who has just decided to write an article about the Bermuda Triangle where he aims to dismiss claims of missing boats and yachts as a hoax.
To investigate the matter for himself, he ventures out to the Caribbean and digs into what might be causing all of these vessels to disappear. Can you guess who might be responsible?
When he's captured by pirates, he begins to discover that a whole civilization of piracy exists right under everyone's nose—and he soon regrets bringing his young son along for the ride.
8. The Nature of a Pirate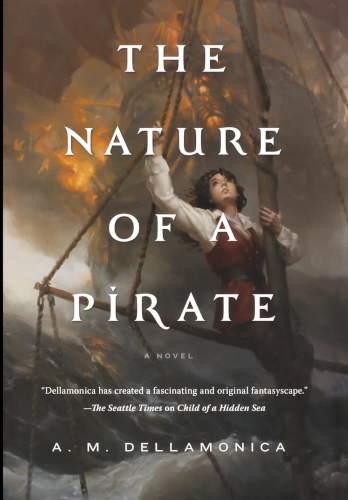 The third novel in A. M. Dellamonica's Stormwrack series, The Nature of a Pirate is arguably the best of the trilogy—and it features the most pirate action of the whole series.
The story follows a marine biologist named Sophie Hansa, who's asked to investigate the strange disappearance of a fleet of ships. Magic, fantasy, and supernatural activities seem to be at play...
If you're looking for a fantasy series that's unlike most of the usual fantasy stories out there, the Stormwrack series is a great one to read.
7. Pirates!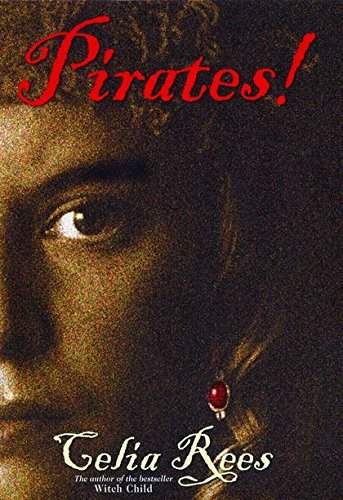 With Pirates!, you have a book where it's actually safe to judge the book by its cover. Whatever feelings are evoked, that's what you're getting.
The story follows two women, one who's the daughter of a wealthy merchant and the other who's a slave that has just escaped captivity.
Though they're separated by class, their desire to take up lives of piracy brings them together on many adventures.
Celia Rees crafts a compelling narrative for a young audience about two women from different backgrounds who are both trying to make it in a world of crime and adventure.
6. Pirate Latitudes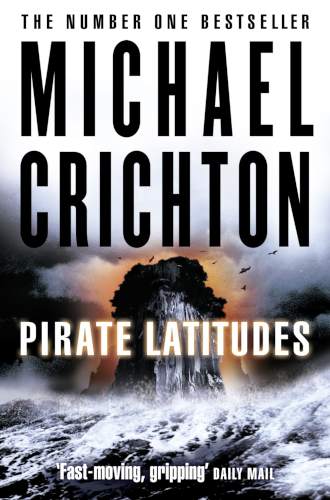 The prolific Michael Crichton wrote many beloved novels, but Pirate Latitudes was the first novel of his to be released posthumously.
Hired by the Jamaican governor, privateer Captain Charles Hunter is planning to raid a Spanish galleon that happens to be loaded to the brim with treasure.
If he succeeds, he'll make himself and everyone involved filthy rich. However, like everything in life, it's easier said than done...
If you liked Michael Crichton's other works—whether The Andromeda Strain, Sphere, Jurassic Park, or Prey—then you'll find much of what makes his writing so great in this one as well.
5. Flying Dutch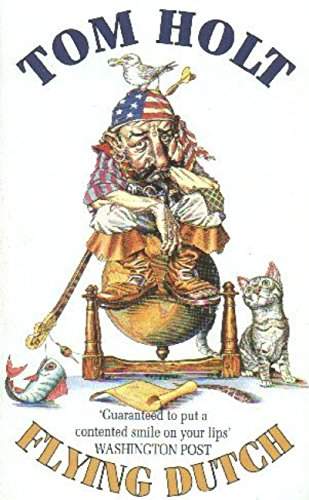 Tom Holt has become a household name when it comes to humorous fantasy, but it was Flying Dutch that put him on everyone's radar.
The book itself was clearly inspired by Richard Wagner's opera The Flying Dutchman, but it takes all of those tropes we all know today and plays on them in hilarious ways.
The story follows the Dutchman and his crew, but asserts that they're only incapable of landing anywhere due to the stench that they've been cursed with carrying.
Due to their immortal status, the life insurance policy that the Dutchman took out centuries prior threatens to destabilize the world economy due to the high amount of compound interest attached to it.
Flying Dutch is, in a word, ridiculous. But that's what makes it such an entertaining read and a unique entry in pirate literature.
4. Peter Pan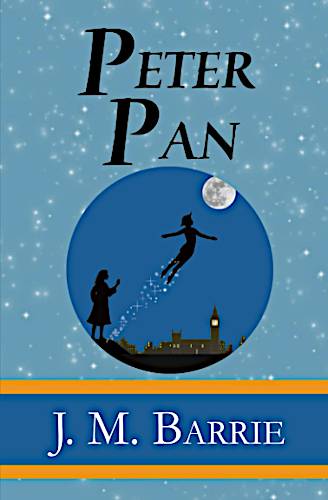 An unrivaled classic when it comes to children's pirate literature, Peter Pan (originally titled Peter and Wendy) is still a delightful read.
Wendy is waiting to go to sleep in her room when, suddenly, a teenage boy floats down from the sky in order to reclaim his shadow. Once he invites her to Neverland, the iconic adventure is underway.
Though J. M. Barrie also wrote it as a play, Peter Pan is best remembered in book form. Couple this with the fact that the story was eventually adapted as the movie Peter Pan (1953) and you can see how universally beloved this story really is.
3. Captain Blood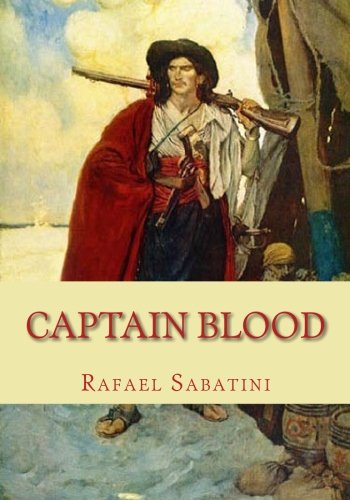 Rafael Sabatini has such a cool name that he sounds like a pirate himself. He isn't, of course, but he did write a few great fantasy books about pirates in the Captain Blood series.
The story follows Dr. Peter Blood, his wrongful imprisonment, and his life of slavery. However, when he's able to escape from the shackles of oppression, he resolves to become a pirate.
With abolitionist themes and lots of details that are based on facts and real history, Captain Blood is more than just a pirate tale. It's the kind of book that everyone should read at one point or another.
2. On Stranger Tides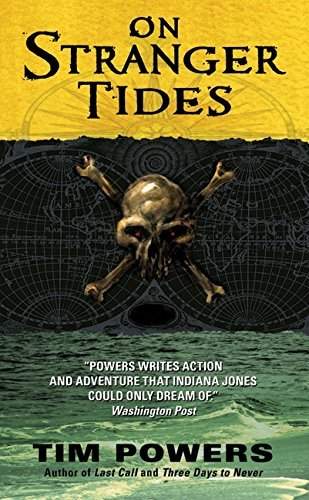 Tim Powers wrote one of the most beloved novels about pirates of the 20th century when he penned On Stranger Tides.
John Chandagnac (better known as Jack Shandy) wants to take a charter ship to Haiti to claim his inheritance. Unfortunately for him, he's living in the 18th century, making him a prime target for pirates.
And when a crew of swashbuckling buccaneers lay siege to his ship, John finds that he's fast becoming a pirate himself.
The critically acclaimed novel became a worldwide sensation and went on to become a bestseller. On Stranger Tides was even used as loose inspiration for the fourth Pirates of the Caribbean film!
1. Treasure Island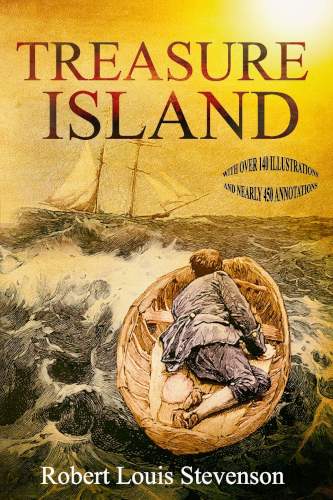 When he wrote Treasure Island, Robert Louis Stevenson crafted the quintessential tale about boyhood, piracy, and coming to understand the big, bad world a little bit more.
Much like all the greatest stories, the journey of Jim Hawkins begins when he accepts a call to action, one that demands he leave home and set off on an epic adventure.
But why would he do such a thing? Because there's the promise of treasure. Heaps and heaps of buried treasure!
When an old captain tells young Jim that there's an island filled with the treasures of a lifetime of plundering, he isn't sure what to think. But when pirates loot his home, he realizes that the old, dying man's words are true—and that people will kill to keep the secret.
Treasure Island is a coming-of-age tale that examines the trials that one boy must go through in order to become a man, as well as the devious extents people will go to in order to claim a fortune.
Though it was written over 140 years ago, Treasure Island still remains a literary classic and reigns as the best novel about pirates of all time.