While the Nintendo Switch is a great platform for all sorts of games, it's probably not the first you think of when it comes to first-person shooters.
Why play on Nintendo's hybrid-portable console when you've got a Xbox, PlayStation, or PC? Well, the Nintendo Switch is no slouch when it comes to FPS games.
Whether it's your only console or you're just looking for some shooter action on the go, you've got plenty of great options to keep your twitch skills honed.
Here are the best FPS games on the Nintendo Switch!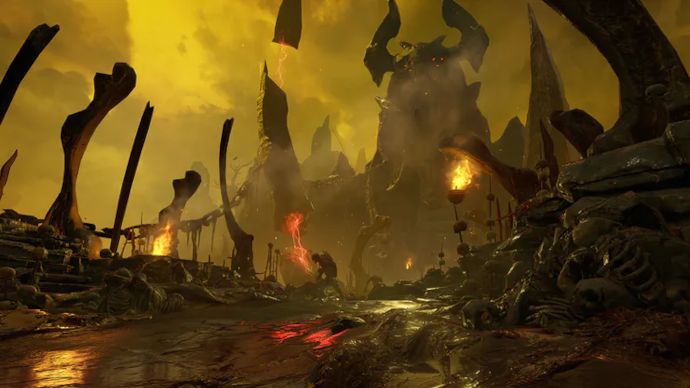 The Switch probably isn't the best place to play this fantastic 2016 shooter if you've got a gaming PC or another console. That said, just the fact that the Switch can run this game at all, let alone in a playable fashion, makes it worth checking out.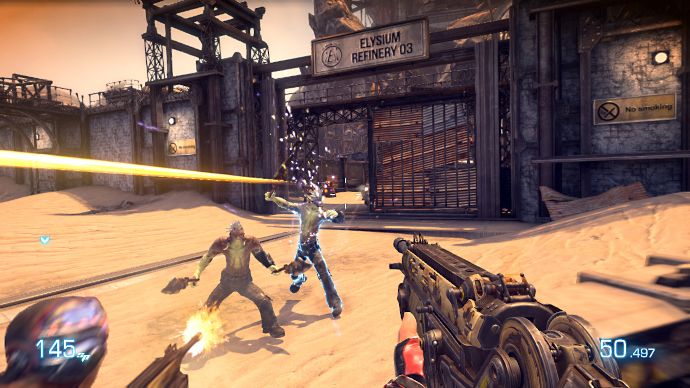 Bulletstorm was originally an Xbox 360 / PlayStation 3 game, which means it's quite comfortable on the Switch hardware.
This deluxe version of the game even let's you play as Duke Nukem which, well, probably doesn't mean much to many people. It's still a great shooter and one well worth revisiting even if you played it at release.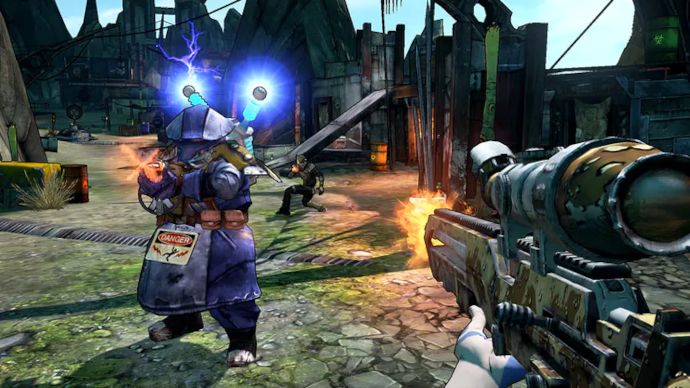 Have you been putting off playing Borderlands 3 because you want to play the other games first so you understand the story?
Well, that's unnecessary, but you can't deny the value here. You get Borderlands, Borderlands 2, and Borderlands: The Pre-Sequel all in one bundle!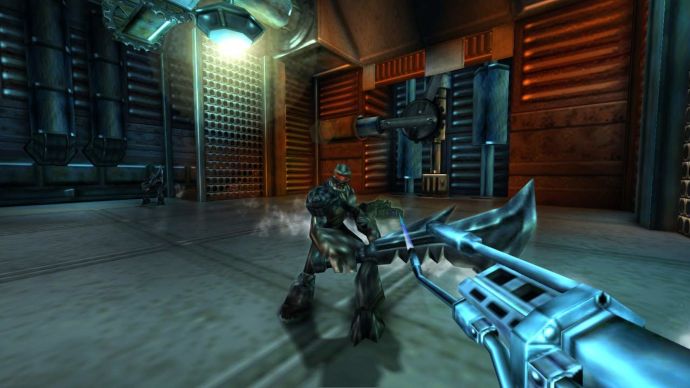 If there's one shooter associated with Nintendo… well, it's probably Splatoon. But that's third-person, so it doesn't fit here.
So if there's one first-person shooter you associate with Nintendo… well, that's probably Metroid Prime.
OK, OK. But after that? Obviously the answer is Turok! The series made waves on the Nintendo 64, and now you can revisit those memories with this wholly un-remastered Turok bundle.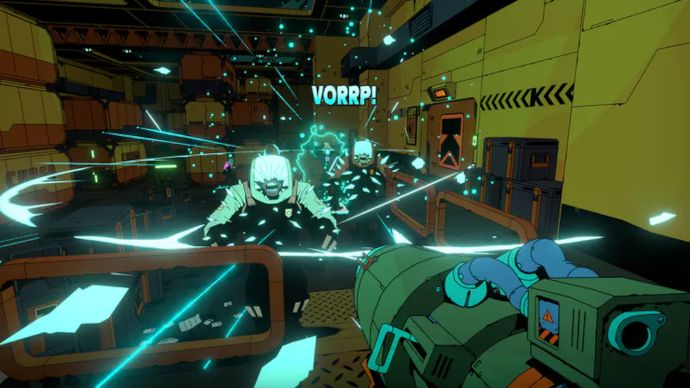 While it isn't exactly a true roguelike, Void Bastards is close enough where it counts. Throw in the solid shooting action and you've got an addictive combo.
While this game debuted on the Xbox One and PC, it feels right at home on the Nintendo Switch.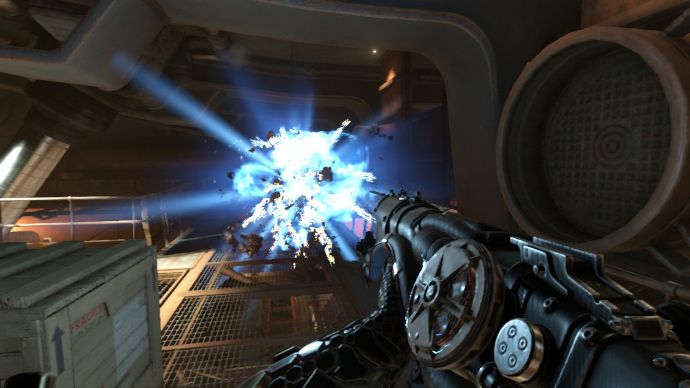 Another shooter you'd never have expected to see on the Switch when the console debuted, Wolfenstein II: The New Colossus is another impressive technical feat.
After a few patches, the game performs even better than it did at launch, making the Switch a great place to play if you don't mind a minor reduction in graphical fidelity.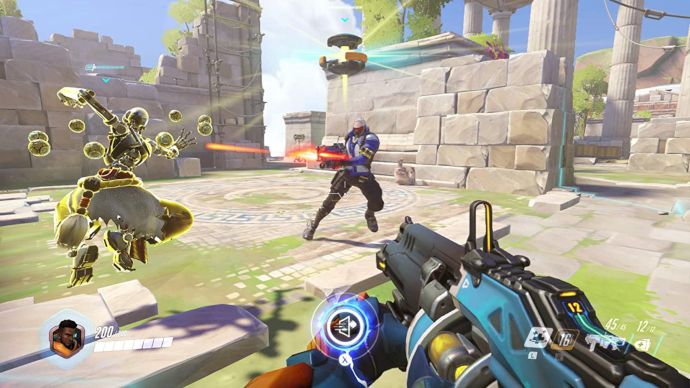 If you're at all interested in Overwatch, you've probably already played it. Even if you have, being able to play a match or two on the road is too good to pass up. The fact that the game performs relatively well on the Switch is just a handy bonus.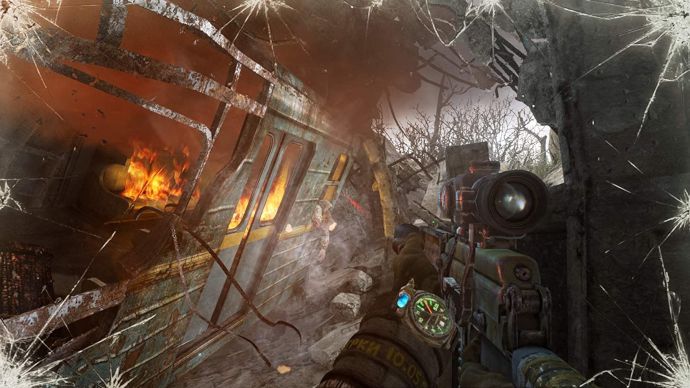 If instead of emptying clip after clip, you prefer games where you need to keep a careful eye on your ammo, this is the game for you.
Eschewing the gleeful abandon of many shooters for a tense atmosphere you'd usually find in a survival horror game, Metro Redux is a different take on the post-apocalyptic environments we're so used to seeing in games.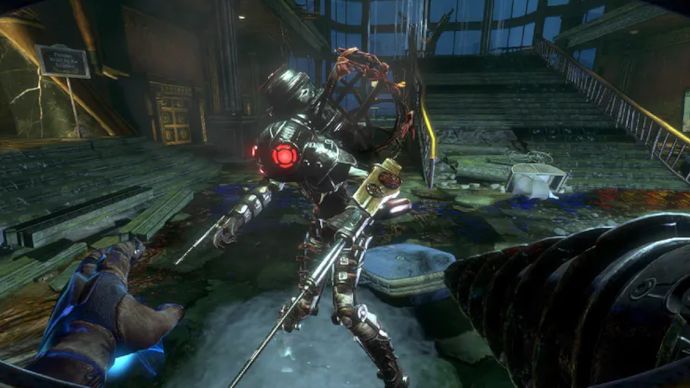 Another collection of three games in one, BioShock: The Collection is a great way to revisit these games. Or, if you're like me and still haven't gotten around to playing through all of them, actually play through them at all.
More Awesome Nintendo Switch Games
I'm not really sure why you'd read this far if you're not a fan of shooters, but hey, you do you. Aside from maybe yearly franchise sports games, the Nintendo Switch is a fantastic platform for most types of games.
Take RPGs for example. If you're in the mood for stats, exploration, and strategic combat decisions…