Ask anyone who knows me personally: I love Nintendo products. I always have. My first handheld system was a Game Boy Color, and my first home gaming console was a Nintendo GameCube.
But as much as I love Nintendo products—even now, as an adult, I still love much of what the company creates—I'm not particularly jazzed about how they operate beyond their games, accessories, etc.
Believe it or not, Nintendo's history as a company is peppered with more than a few controversies. These past few months have been especially disappointing. Even rage-inducing, for some.
Here are some of the bone-headed decisions and controversial actions by Nintendo that have soured fans like me.
1. #FreeMelee and #SaveSmash Movements
The Big House is one of the most well-known Super Smash Bros Melee tournaments in the world. In October 2020, they announced that that year's event (in December) would have to take place online.
Going online was only possible thanks to Slippi Online, a custom emulator that allows you to play Melee (and other old Nintendo titles) with other people, even if you aren't sitting right next to each other.
Melee fans were relieved that the global crisis didn't cancel their beloved event—that is, until The Big House received a cease-and-desist from Nintendo for using "illegally copied versions" of Melee.
It wasn't long until this move sparked the #FreeMelee and #FreeSmash hashtags that trended worldwide on social media. This wasn't first time Nintendo shut down an event like this, but it was the last straw for a lot of fans of the Smash franchise.
You have to remember: Super Smash Bros Melee is 20 years old now, and Nintendo has made no move to port it to newer consoles. There's no other legal way to play the game over the internet.
Without a viable alternative method, many fans feel like this was an unnecessarily harsh move with no real benefit for Nintendo—especially as the cease-and-desist came just weeks before the event.
2. Cancelled the Finals Livestream for Splatoon 2 North American Open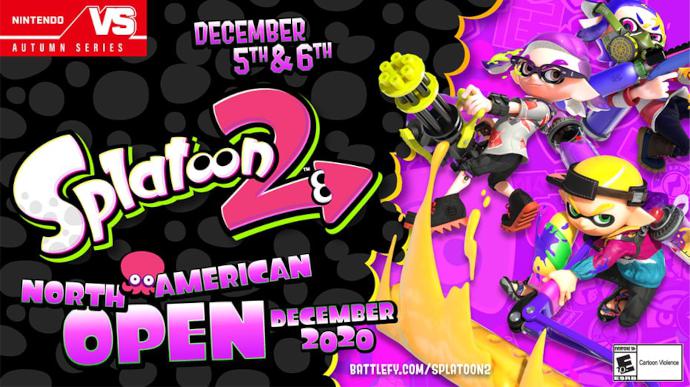 While many tournaments for Nintendo games are conducted by third parties, Nintendo actually scheduled one of their own tournaments at the end of 2020: the Splatoon 2 North American Open December 2020 (a mouthful, I know).
The finals bracket of the tournament was supposed to be a livestreamed event that could be watched by Splatoon 2 fans all around the world. But Nintendo cancelled the stream.
Why? Because the top four teams participating in the tournament wanted to make sure that Nintendo couldn't ignore the #FreeMelee and #FreeSmash movements and sweep them under the rug.
The final four teams were FTWin, Enlightenment, Bocut Nation, and Southern Lights—but they'd registered as FTWavedash, Slippi, Melee Nation, and Melee Lights, respectively.
When the stream was cancelled, the final four teams all pulled out of the tournament and went off to create their own, giving Splatoon 2 fans the ending they all wanted and deserved.
This "happy ending" certainly makes for heartwarming content as far as unity and solidarity. But the fact that the community needed to pick up for Nintendo's slack? That infuriates me to no end.
3. Time-Limited Offers for Super Mario 3D All-Stars and Super Mario 35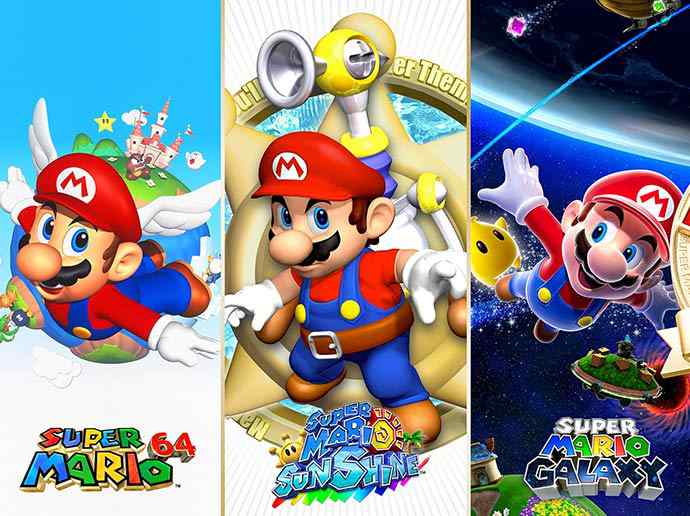 On March 31, 2021, Nintendo removed Super Mario 3D All-Stars from the Nintendo eShop. That bundle of Super Mario platformer games included Super Mario 64, Super Mario Sunshine, and Super Mario Galaxy—games loved by fans of the franchise.
Thankfully, it wasn't the complete end of the world. If you bought a digital copy before it got removed, you can still re-download it as many times as you want right now. There's also a chance that retailers still have physical copies left on their shelves.
But what's grimy is that Nintendo essentially gave fans a hard deadline to buy a game—one that's supposed to be a celebration of Mario's 35th anniversary!
Using the same "It's an experience that's only available for a limited time" excuse, Nintendo also discontinued its short-lived battle royale game, Super Mario 35, on the same day.
To make matters worse, when fans demanded a reason as to why the games had to be removed, Nintendo's explanation only made everyone (myself included) even more upset:
We wanted to celebrate in unique and different ways, and (...) we felt it was an opportunity to release them for a limited period of time. They've done very, very well. Super Mario 3D All-Stars has sold over 2.6 million units in the U.S. alone. And so clearly, consumers have been able to jump in and enjoy that.

Doug Bowser, President, Nintendo of America
4. Shut Down Production of Etika-Inspired Custom Joy-Con Shells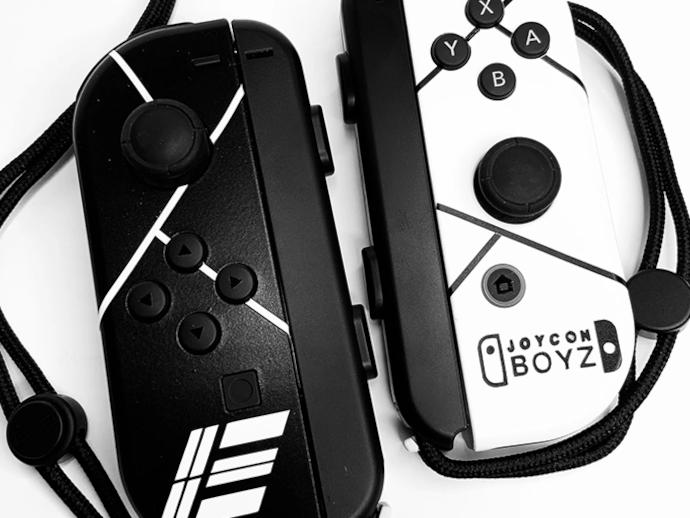 Desmond "Etika" Amofah was a beloved online content creator known primarily for his gaming and reaction livestreams.
He tragically passed in June 2019, and one fan Alex Blake (known on Twitter as @Cptn_Alex) paid tribute to him by crowdfunding the creation of custom Joy-Con shells with Etika's slogan on them.
The IndieGoGo campaign raised over $36,000. With every sale, a cut was donated to the JED Foundation, a charity that aims to protect emotional health and prevent suicide for US teens and young adults.
In December 2020, Blake announced that he had received a cease-and-desist letter from Nintendo in September 2020.
This rightfully angered fans, not only because Blake never intended to infringe on any trademarks, but also because he clearly didn't launch the project in order to turn a profit.
Blake simply wanted to show appreciation for an entertainer who unfortunately left this Earth too soon—and Nintendo still demanded that he put a screeching halt to everything.
5. Allegedly Stole Fan Art to Be Used in Official Nintendo Marketing
In January 2021, Nintendo launched a website for Super Nintendo World, its own themed amusement park. The loading screen featured none other than the company's most recognizable character: Mario.
Except the Mario render that Nintendo used wasn't made by them. It was created by a fan using Blender in December 2017.
For what it's worth, the render created by Twitter user @ujiiidow is pretty similar to one of Mario's official renders. I can see how someone could mistake the fan art for official art, but that only makes the situation understandable—not acceptable.
Pretty hypocritical for a company who gets so upset whenever other parties use their characters and trademarks for other means...
@ujiiidow said that they contacted Universal Studios about the image, but never heard back. Eventually, the fan render was silently replaced with an official one.
6. Took Down Hundreds of Nintendo Game Soundtracks on YouTube
GilvaSunner maintains a YouTube channel that has served as an archive of video game soundtracks since October 2010 (according to the date on the oldest public upload).
He's become somewhat infamous in the gaming community because you often can't listen to these songs unless you go out of your way to boot up the game(s) they're from.
Understandably, most GilvaSunner videos feature Nintendo music. And in true Nintendo-must-protect-its-IP-at-all-costs fashion, the company blocked hundreds of GilvaSunner's videos in August 2019, then again in December 2020.
His channel has accumulated over 1.2 billion views, none of which are monetized. GilvaSunner has repeatedly stated that he doesn't profit from his videos. He also makes it clear in titles and descriptions that he didn't make any of the music he posts.
This is similar to the situation with The Big House tournament, in that Nintendo is punishing fans for coming up with ways to share and enjoy content that just isn't accessible otherwise.
Sure, Nintendo has the right to call the shots when it comes to their own intellectual property. But fans wouldn't have to resort to these measures if Nintendo had official solutions to these problems.
Nintendo Knows They Have Us Hooked
When I look back at how recent controversies have been handled, it seems to me that Nintendo knows it doesn't matter—fans will still go out and buy Nintendo products regardless.
After all, Nintendo controls the fate of many characters whom gamers have loved since childhood. And that apparently gives the company the power to sweep just about anything under the rug.
I know that Nintendo isn't only major video game company to make questionable decisions. But it's so much more painful to watch when I've supported Nintendo releases for over a decade.