Most of the time, collector's editions of video games are filled with cheap trash that no one actually wants. Aside from the game itself, more often than not there's hardly anything of value inside the overpriced box.
However, this isn't always the case.
Sometimes, collector's editions of games end up being shockingly valuable for one reason or another. It could be that there was something actually awesome in the box, or that there were only a few copies of the special editions made.
If you're a fan of the PS4, you might just have one of these valuable collector's editions hanging around. Perhaps you've actually made a good video game investment, or at the very least, you might be able to get back close to what you spent.
All values are according to PriceCharting.com.
1. Assassin's Creed: Origins (Legendary Edition)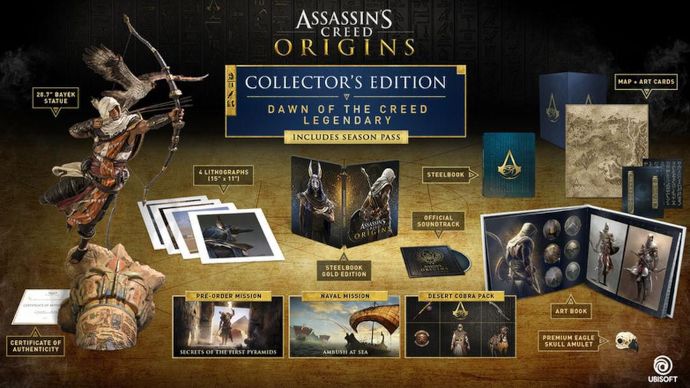 Opened Value: $881
Sealed Value: $1146
Original Price: $800
The Assassin's Creed Origins (Legendary Edition) is the most valuable game on the PS4, but it has a bit of an unfair advantage, as it started out as the most expensive at a staggering $800.
Still, if you hung on to a sealed copy, you'd turn a pretty solid profit. Even if you opened it up, you'd still stand to make around $80, which is nothing to scoff at!
2. NieR: Automata (Collector's Edition)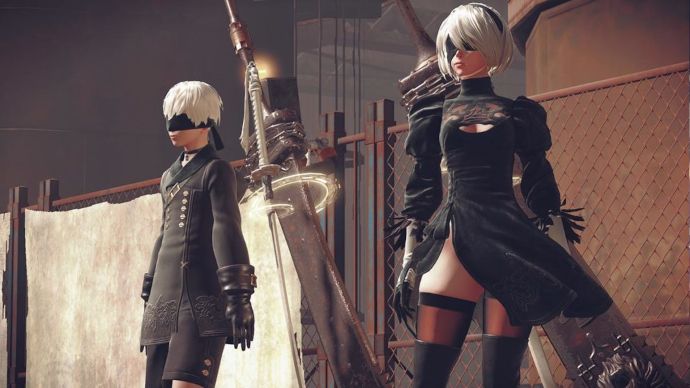 Opened Value: $530
Sealed Value: $600
Original Price: $189
The NieR: Automata (Collector's Edition) is definitely the game with the biggest return on investment, whether sealed or opened.
For a collector's edition, the $189 starting price isn't too bad, so to see that it's selling for between $500 and $600 right now is quite surprising. Nier was moderately popular at release, but the game really caught on shortly after it came out.
By then, the collector's editions were all sold out. This led to a sharp rise in value, as fans wanted to get their hands on those sweet 2B statues.
3. Darksiders III (Apocalypse Edition)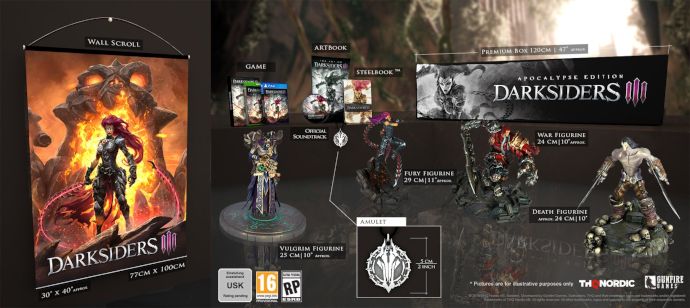 Opened Value: $308
Sealed Value: $399
Original Price: $399
Darksiders III most certainly didn't set the video game world on fire, but its collector's edition is pretty sweet. It features four statues: Fury, Death, War, and Vulgrim.
It also comes with a pretty solid looking amulet and some other goodies. It's still available from some retailers, so if you think this might skyrocket in value eventually, you can find one for $399.
4. Resident Evil 7: Biohazard (Collector's Edition)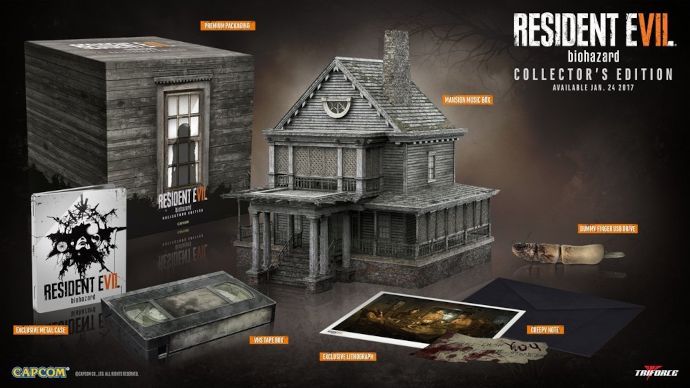 Opened Value: $290
Sealed Value: $402
Original Price: $180
Resident Evil 7 was truly a return to form for Capcom's survival horror franchise, and on top of being a really great game, it was available with a badass collector's edition.
It comes with an eight-inch replica of Resident Evil 7's mansion that's actually a creepy music box, a USB drive in the shape of the mysterious dummy finger, and plenty of other goodies.
5. Middle Earth: Shadow of War (Mithril Edition)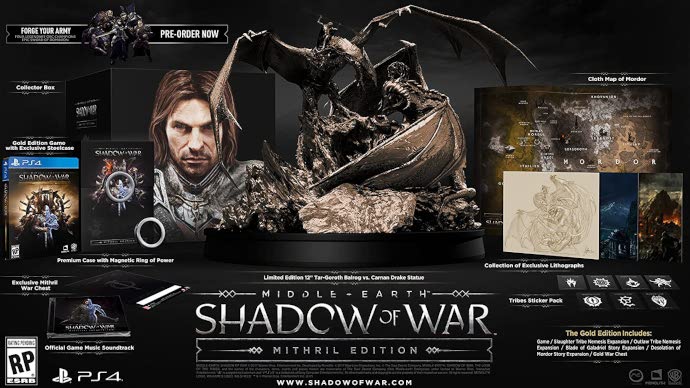 Opened Value: $283
Sealed Value: $345
Original Price: $99
Shadow of War didn't live up to the promise of its predecessor, but the collector's edition is actually quite good. And it came with a pretty reasonable price tag at launch.
Gamers who picked one up may not have received the best game, but they did make a good investment, as it's worth more than three times what it first cost for a sealed one.
6. Call of Duty: Black Ops III (Juggernog Edition)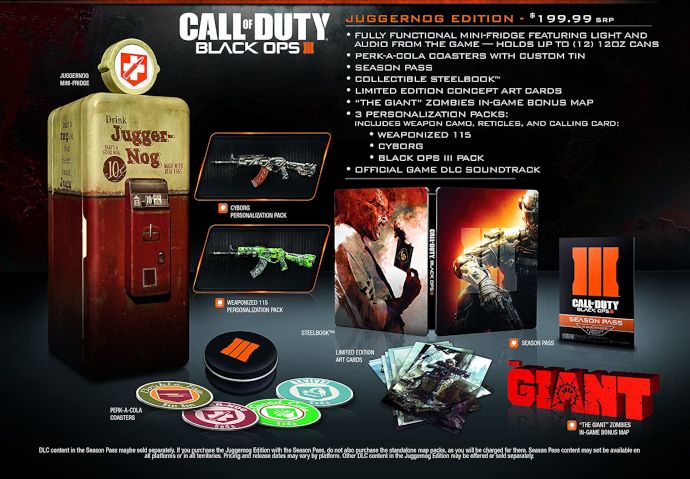 Opened Value: $275
Sealed Value: $600
Original Price: $200
Anyone who managed to hang on to a sealed copy of this massive collector's edition will have tripled their money as of this writing.
In terms of value, this one isn't a bad deal, as it includes an actual mini refrigerator that'll keep those Mountain Dews ice cold during long gaming sessions.
7. Titanfall 2 (Collector's Edition)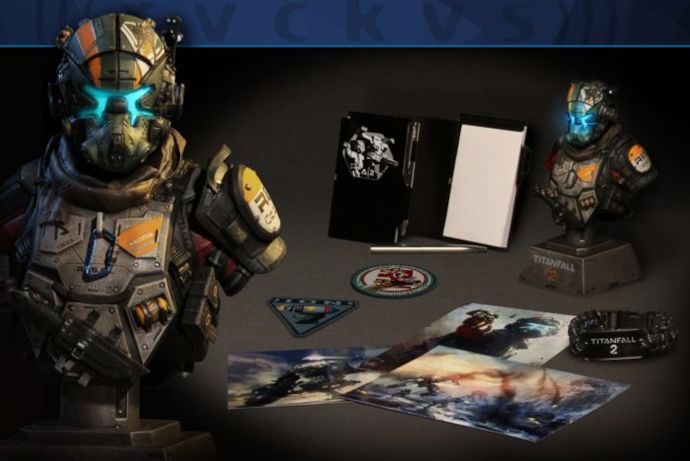 Opened Value: $247
Sealed Value: $320
Original Price: $250
If you have the Titanfall 2 (Collector's Edition) hanging around, you can actually sell an opened copy for just about what you spent on it, which is a pretty good deal.
If for some reason you didn't open your copy, you can turn a small profit. That's not a bad deal for a plastic helmet!
8. Borderlands: The Handsome Collection (Gentleman Claptrap-in-a-Box Edition)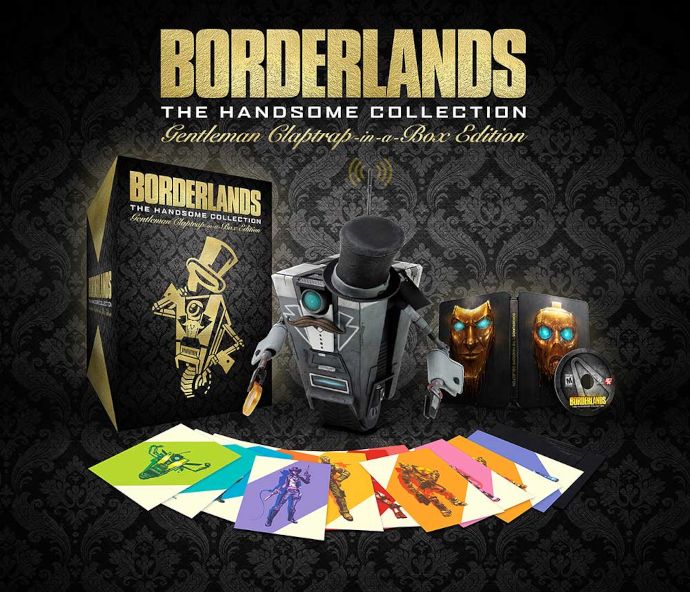 Opened Value: $225
Sealed Value: $311
Original Price: $399
Poor Claptrap. He's always getting abused in the Borderlands games, and the collector's edition that includes a replica of him is taking a beating in the value.
Sure, it's one of the most valuable PS4 games out there, but its value has actually decreased by almost 50% for an opened one, which is not great.
9. Dragon Quest XI: Echoes of an Elusive Age (Edition of Lost Time)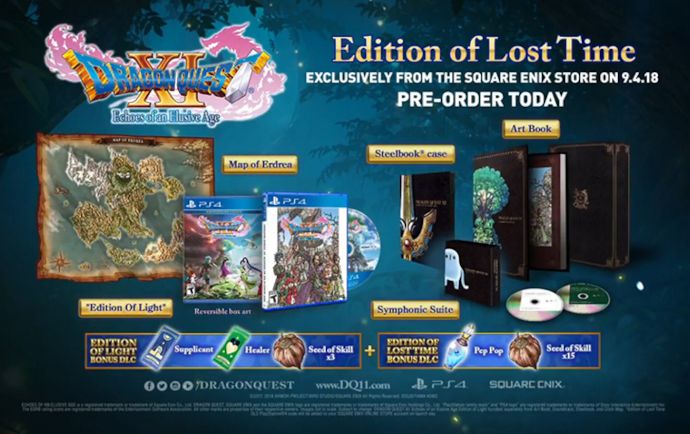 Opened Value: $230
Sealed Value: $300
Original Price: $150
For a fairly new game, this collector's edition has certainly exploded in value. A new one is worth double the original price, and an opened box is worth $80 more, which is pretty solid.
This set comes with a book, a soundtrack, a large map, the game, and the DLC. It's not the type of collector's edition that'll blow you away, but the limited stock has made this quite desirable.
10. For Honor (Apollyon Collector's Edition)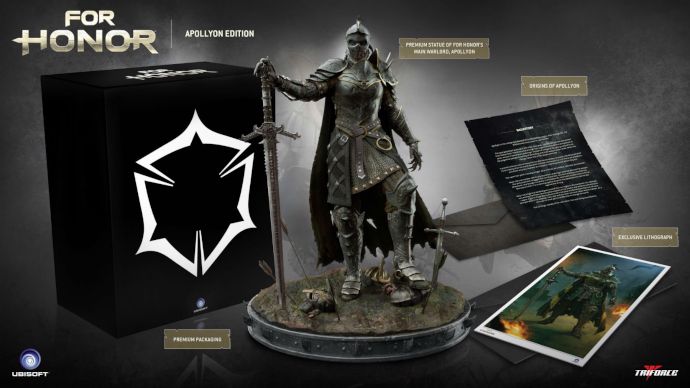 Opened Value: $203
Sealed Value: $220
Original Price: $220
Much like the downtrodden Claptrap, For Honor's special edition hasn't quite been able to exceed its retail value just yet, but considering that an opened box is selling for only $17 less than a new one, we could see this jump in value as stock runs out.