Buying an Xbox Live Gold membership was once considered a no-brainer for any Xbox fan.
After all, this service lets you play multiplayer games with your friends, gives you discounts, and even rewards you with free games on a monthly basis. How can it get better than that?
Unfortunately, all good things come to an end. Xbox has changed drastically throughout the years, and its Xbox Live Gold membership doesn't even seem to be worth it anymore.
1. The Free Games Are Subpar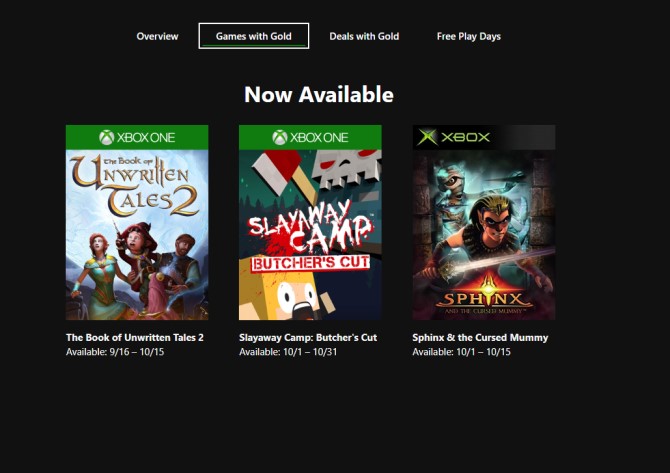 Take a look at some of the free games you get with a PlayStation Plus subscription, and then compare that to the free games an Xbox Live Gold membership offers. You'll immediately see a huge difference in quality.
This month (October 2020), Xbox Live Gold members get three games: Slayaway Camp: Butcher's Cut, The Book of Unwritten Tales 2, and Sphinx & the Cursed Mummy.
Meanwhile, PlayStation Plus members get Vampyr and Need for Speed Payback. It's clear that PlayStation gives away much more popular and expensive games.
While there's really nothing wrong with the three games that Xbox is giving away, Xbox just never shells out newer AAA titles. And it's not just this month—Xbox does this time and time again.
In the end, it seems like Xbox chooses subpar games just to get more players to subscribe to Xbox Game Pass. If Xbox doesn't give away games that people actually want to play, they can force them to sign up for Xbox Game Pass instead.
2. The Discounts Aren't Worth It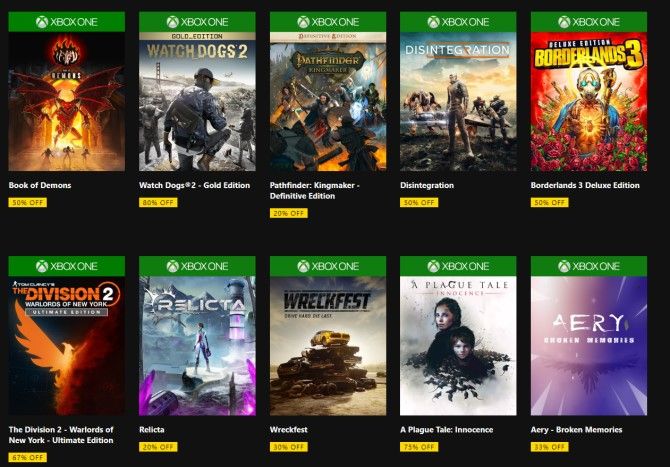 Xbox offers "Deals With Gold," but let's be honest, these deals are far from amazing. After having an Xbox Live Gold membership for quite some time, I can't recall the last time I actually took advantage of one of these "deals."
The only types of games that Xbox ever offers a discount on are indie games, games that have received terrible reviews, or semi-old games that no one cares about anymore.
You might find some of the discounts enticing once in a while, but they just aren't worth the Xbox Live Gold subscription.
3. No More Yearly Membership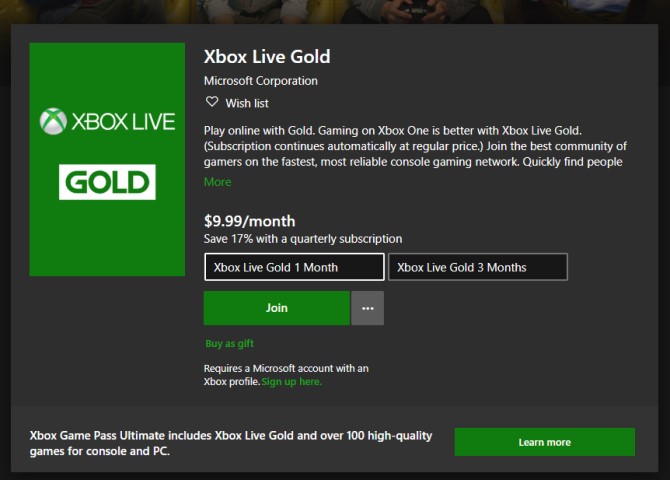 Perhaps the nail in the coffin for Xbox Live Gold is the fact that Xbox did away with the yearly membership plan. Now, you can only purchase a monthly or quarterly membership.
No matter which subscription you choose, you can expect to pay $100 or more for one year of Xbox Live Gold. This is a massive disappointment to anyone (including myself) who previously paid only $60 for an entire year of Xbox Live Gold.
To make matters worse, the price of Xbox Series X games are likely going to be higher than the $60 norm—tack an Xbox Live Gold subscription on top of all the new games you buy, and you're going to go broke!
4. Xbox Game Pass Is the Future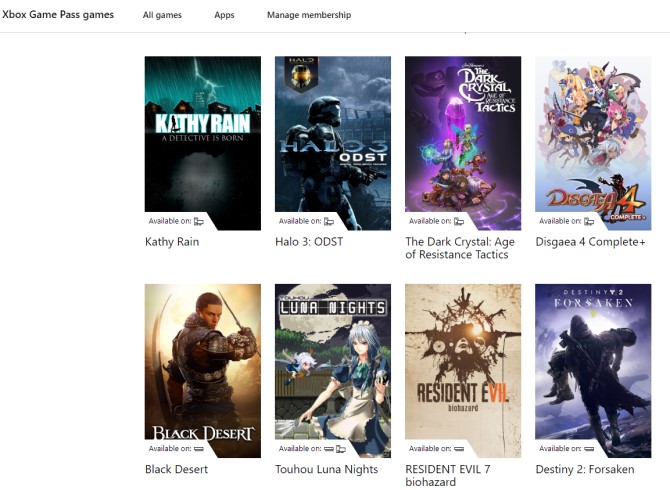 Like I said earlier, it seems like Xbox is cheating Xbox Live Gold members out of great free games thanks to Xbox Game Pass. You can subscribe to Xbox Game Pass for $10/month, and you get to play all of the games in the Xbox Game Pass library.
Xbox also offers Xbox Game Pass Ultimate at $15/month, which includes an Xbox Live Gold membership (plus a slew of other perks). And did I forget to mention that Xbox Game Pass members get access to Xbox's cloud gaming as well?
As you can see, Microsoft is really pushing Xbox Game Pass by making it way more enticing—but for people who actually want to own their games, it's not that attractive.
For Xbox Gamers
Xbox Game Pass unlocks 100+ high-quality games playable on Xbox and PC, plus all the benefits of Xbox Live Gold and EA Play.
Time to Give Up on Xbox Live Gold
Xbox Live Gold just isn't worth it anymore. It's fun to play games with friends, but the rising membership price kills the enjoyment. That said, these prices are just one of the reasons why you should rethink purchasing a next-gen console.