Becoming a world-class champion of any sport is a challenging endeavor that demands everything of your body, mind, and time.
One of the most watched sports—although perhaps one that doesn't immediately come to mind as a sport—is wrestling, where people from all over the world lock horns and have even died in the ring.
Many wrestling matches are staged, but not all of them—and either way, wrestling can be quite entertaining to watch and packed full of drama. Here are some of the best wrestling movies worth watching.
8. First Match (2018)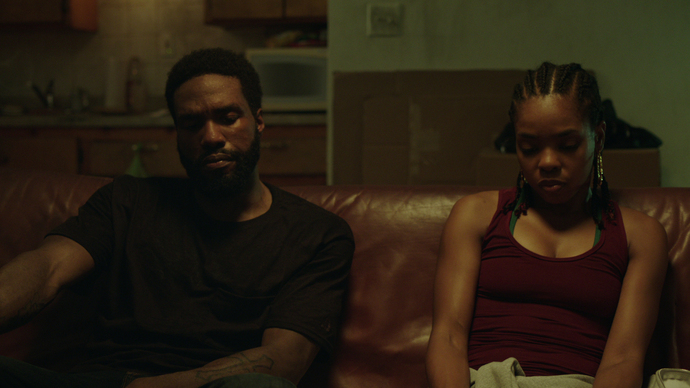 Who said wrestling was just for boys? Elvire Emanuelle proves that girls can takedown too, starring as the hardened teenager Monique in Netflix's First Match.
Having spent half her life in foster care in Brooklyn's Brownsville neighborhood, Monique goes in search of her father while using wrestling as a way to bridge the gap.
Lobbing off the pink hair in favor of a singlet and braids, Monique doesn't even bother wrestling girls to start with. She dives straight into the deep end and joins the all-boys wrestling team.
Director Olivia Newman untangles the knots in this strained father-and-daughter relationship in this tough film full of zesty feminist power.
7. Dangal (2016)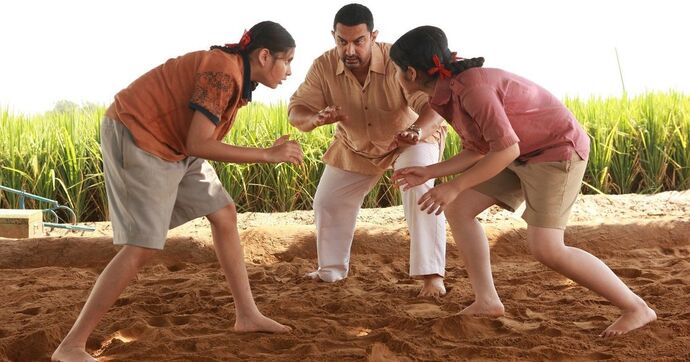 Americans love patriotic sports drama filled with all-too-familiar story beats. But what about other countries?
Director and co-writer Nitesh Tiwari shows us how wrestling is done in India, retelling the true story of two world-class female wrestlers who are trained by their father, who was himself a pehlwani amateur wrestler.
The Hindi-language biopic features Mahavir (played by Aamir Khan) working his kids to the bone with methods that seem harsh for coaching his own two daughters. That said, beneath those grueling techniques is a genuine care for their future.
6. Fighting With My Family (2019)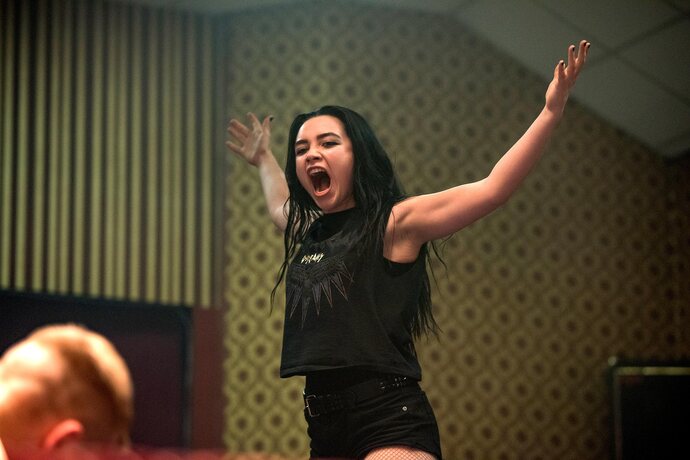 There's more girl power coming at you here, this time from Florence Pugh alongside Jack Lowden, Lena Headey, Nick Frost, Vince Vaughn, and Dwayne Johnson in this fiery comedy-drama, directed (surprisingly) by British comedy actor Stephen Merchant.
Paige (played by Florence Pugh) doesn't keep her battles in the ring—she also goes head-to-head with her brother (played by Jack Lowden), who struggles to keep up with his sister's success.
Fighting With My Family was adapted from the 2012 documentary by Max Fischer, following the real-life WWE Divas Champion. After dyeing her hair and her skin to try and fit in with the other girls, Paige finds the only way to win the match is to do it as herself.
5. The Peanut Butter Falcon (2019)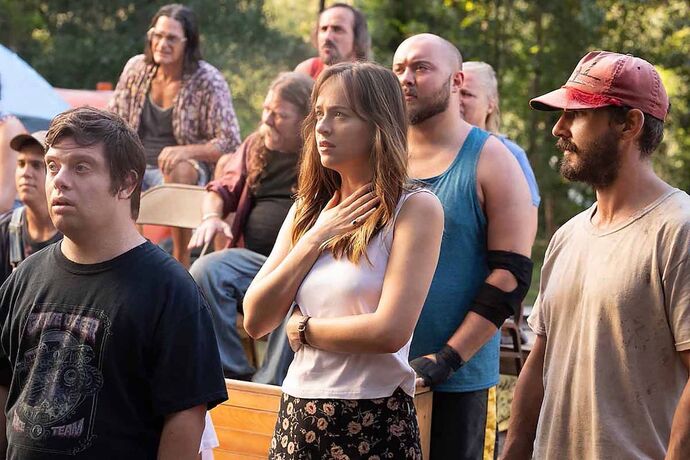 The Peanut Butter Falcon isn't about a professional wrestler climbing the ranks to the WWE. Instead, Zak (played by Zack Gottsagen) is a wannabe wrestler who escapes a care facility to join the Salt Water Rednecks wrestling school in North Carolina.
The 22-year-old has Down syndrome, so nobody believes he can fulfill his dream of becoming a fighter—except for Tyler (played by Shia LaBeouf), who crosses paths with Zak when both are on the run.
Directed and written by Tyler Nilson and Michael Schwartz, The Peanut Butter Falcon is a heartwarming story of hope and friendship, and was the highest grossing independent film of 2019.
4. When We Were Kings (1996)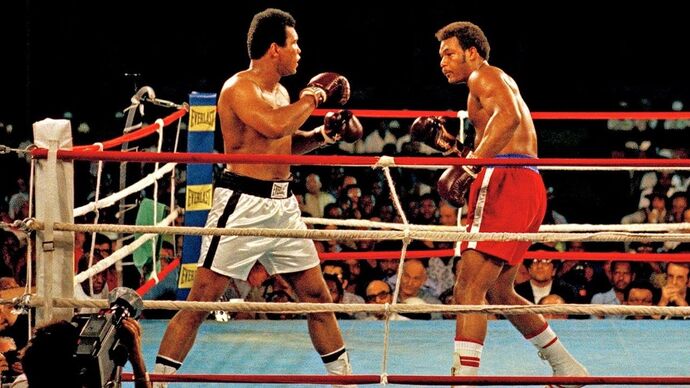 "The Rumble in the Jungle" was one of the most prolific events in fighting sports history. The heavyweight championship boxing match took place in 1974 between legendary George Foreman and Muhammad Ali.
An estimated one-billion viewers tuned in around the world to this event that unfolded at the 20th of May Stadium.
Leon Gast gives us a closer look at the fabled match, using archive footage and celebrity interviews to dissect the lead-up and the outcome of the match. It took Gast an arduous two decades to the get the film finished, but it was worth it for that Academy Award.
3. Warrior (2011)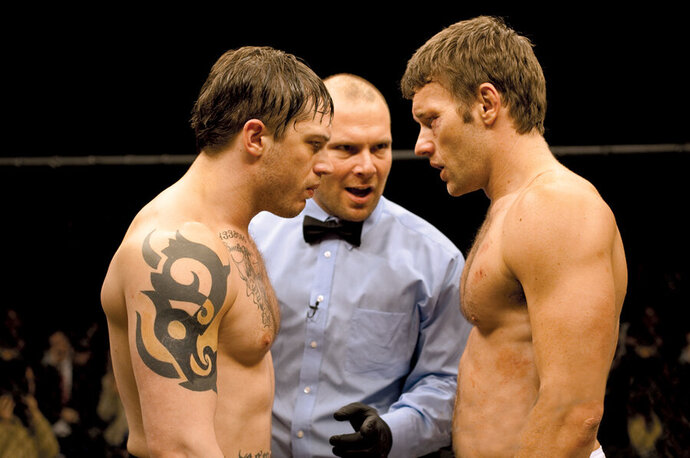 Paddy Conlon may have been an amazing trainer, but he was a terrible father. Now a recovering alcoholic, Paddy attempts to reconnect with his sons—both grown-up and apart with a history of fighting.
However, US Marine Tommy (played by Tom Hardy) allows his father to coach him again (and only coach him) when the winner-takes-all Sparta tournament approaches.
Unbeknownst to Tommy, his estranged brother Brendan (played by Joel Edgerton) has recently been suspended and enters the competition to keep his family afloat.
Gavin O'Connor's lengthy sports drama is full of grit, featuring cameo appearances from real MMA fighters.
2. Waves (2019)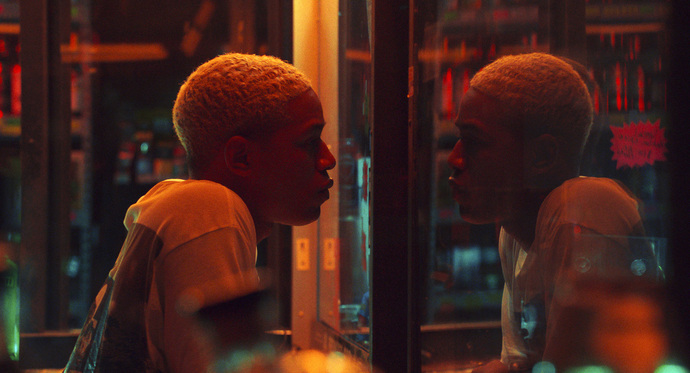 Waves doesn't follow the template of most movies, and that's partly what makes it so great. Director Trey Edward Shults switches narrative strands halfway through, but it's always the aspiring young wrestler Tyler who drives the entire movie forward.
Here we start with a domineering father-coach scenario as Tyler is overworked to the point of shattering, drinking his career away into handcuffs. Waves then moves on and focuses on his younger sister, Emily, who watches it all play out from the sidelines.
If you enjoyed Moonlight, then Waves will be right up your street in how it shares a similar aesthetic and tone.
1. Foxcatcher (2014)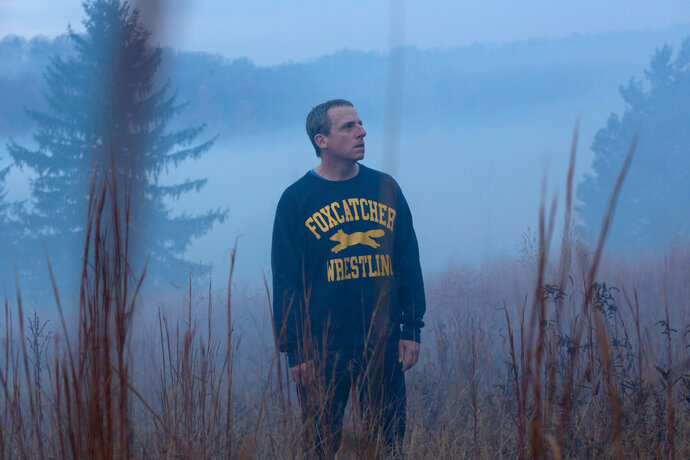 Foxcatcher isn't so much about wrestling as it is the disturbing relationship between Olympic gold medalist Mark Schultz (played by Channing Tatum) and his coach John du Pont (played by Steve Carell).
Steve Carell is unrecognizable in his portrayal of the slimy philanthropist who—despite knowing nothing about the sport—trains fighters at his estate in Pennsylvania. Of course, there's an ulterior motive at hand.
It's not just the prosthetics that make Carell's performance eerily unfamiliar; it's the fact we're so used to seeing him in comedy roles. Far from the likes of The 40-Year-Old Virgin, Foxcatcher is a chilling biopic that's unflinchingly directed by Bennett Miller.