Let me tell you a secret: smart TVs aren't that smart.
Some smart TVs are better than others, but even the latest and greatest smart TVs are sorely lacking in features and power. So rather than counting on your TV's built-in functionality, you're better off using a dedicated streaming box for TVs.
But knowing which streaming box for TV you should get? That's much tougher than knowing which smart TV to get.
Do you need 4K resolution? What about HDR? Are the streaming services and media apps you're planning to use available on a given streaming box? Is it priced fairly for its value?
No worries! We'll help you. Here are the best streaming boxes for your TV, depending on your preferences and use cases.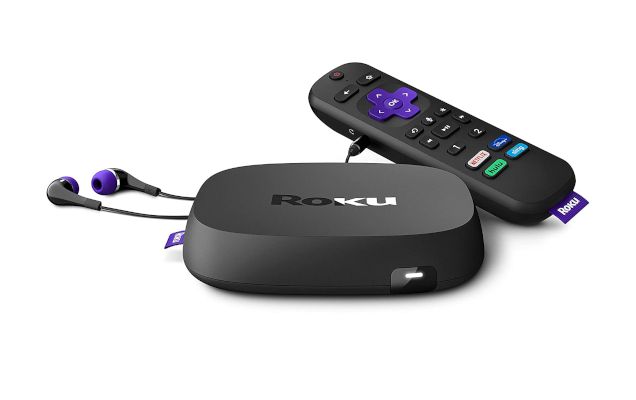 For years, Roku's streaming boxes have been the go-to recommendation for a solid TV streaming box.
The two biggest problems? For a while, even though the highest-end Roku devices supported 4K resolution and HDR color, they didn't support Dolby Vision (the most popular HDR standard). And HBO Max wasn't available on Roku devices.
That's no longer the case!
With the Roku Ultra, the Roku family of streaming devices finally has a model with Dolby Vision compatibility. And starting in late 2020, Roku devices finally got HBO Max.
In addition to Dolby Vision and Dolby Atmos, you also get AirPlay 2 integration, meaning the Roku Ultra even works with Apple devices. Throw in the excellent remote with included headphones, Ethernet and USB ports, and the Roku Ultra is tough to beat.
That makes the Roku Ultra the best TV streaming box for pretty much anyone. The only reason you'd skip it is if you're looking for a very specific feature on another device.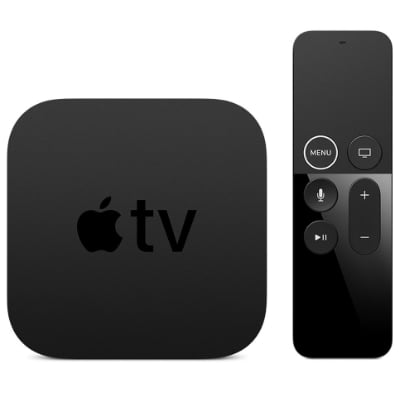 If you're a big fan of Apple, chances are you have more than one Apple device. You've probably got an iPhone, maybe an iPad, maybe even a MacBook of some sort.
If this describes you, then you may not be happy or comfortable with the interface of a Roku device—as nice as it can be. In which case, you might fare better with an Apple TV.
Apple TV devices used to be fairly limited, but starting with the fourth-generation Apple TV, they've been solid.
With the Apple TV 4K, not only do you get the 4K resolution mentioned in the product name, but you also get HDR including Dolby Vision. You also get a year of Apple TV+ (Apple's streaming service), which makes the steep price tag a little easier to swallow.
The one downside of the Apple TV 4K is the remote's too-simplified design, which is easy to accidentally hold upside down. On the other hand, if you've got your iPhone handy, you can use it as your Apple TV remote—without even installing an app.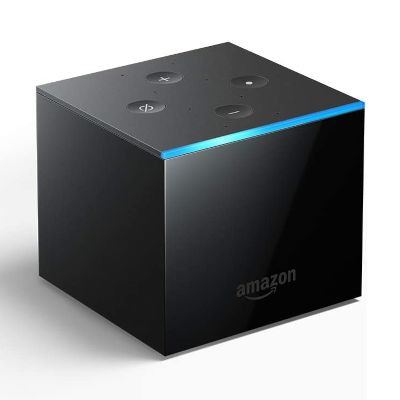 The Amazon Fire TV Stick seems like a great option, but it's small. That may seem like a plus, not a negative, but its small size can lead to overheating issues, performance throttling, and a user interface that slows to a crawl at times.
The Amazon Fire TV Cube may not be as sleek or small, but it's currently the best streaming device by Amazon.
If you've already got an Amazon Echo Dot or Echo Dash, the Fire TV Cube makes a great companion. But even if you don't have any other Alexa-powered devices in your home, the Amazon Fire TV Cube works well enough as a standalone smart device.
The Fire TV Cube has 4K resolution and support for HDR including Dolby Vision, plus it can control compatible soundbars and A/V receivers, simplifying your remote setup.
If you're worried about your privacy, a handy button electronically disconnects the microphone, meaning you don't have to worry about the device listening to you when you don't want it to.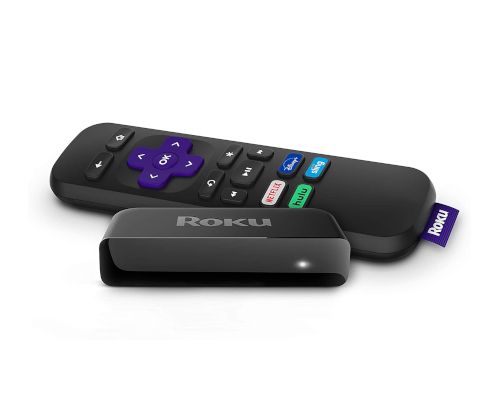 If you can afford it, you really should buy the Roku Ultra (mentioned at the top of this article). It'll last you a while, offer the most features, and is relative affordable for a streaming device.
If you just can't justify the price, one of the lower-end Roku streaming devices are your best bet. But which one?
Ignoring the occasional Walmart and Best Buy exclusives, there are three lower-end Roku models: the Roku Express, the Roku Premiere, and the Roku Streaming Stick+.
For the same reasons as the Amazon Fire TV Stick, you should avoid the Roku Streaming Stick+ (overheating issues that can impact device performance).
That leaves the Roku Express and the Roku Premiere. While the Roku Express is the cheapest model, it's only HD quality. The Roku Premiere only costs a few dollars more and offers many more features, including 4K resolution. Go with that one.
Is It Time to Upgrade Your TV?
Buying a streaming box for TV will vastly improve your TV media streaming experience. But to get the most out of it, you'll also want a TV that can take advantage of all those extra benefits.
When buying a new TV, there are several things to keep in mind. A lot of the advice in our guide to buying a TV for gaming also applies to general TV purchases, so consider checking that out!