Tycoon games are great because they put the potential of capitalism right in our own fingers, allowing us to build up our own empires of industry with the promise of wealth and fortune.
You can think of tycoon games as a subgenre of simulation games, which place you in the midst of a sandbox-style world that you get to shape with greater influence as you unlock greater possibilities.
Notable tycoon games include RollerCoaster Tycoon 3, Planet Zoo, Prison Architect, Megaquarium, Two Point Hospital, and Surviving Mars. As you can see, there are all kinds of themes to explore as a tycoon.
Most of those games cost a pretty penny, but the good news is there are plenty of free tycoon games you can play online—and some of them are actually pretty good!
Itching for a tycoon game you can play for free right now? Here are my picks for the best online tycoon games worth your time.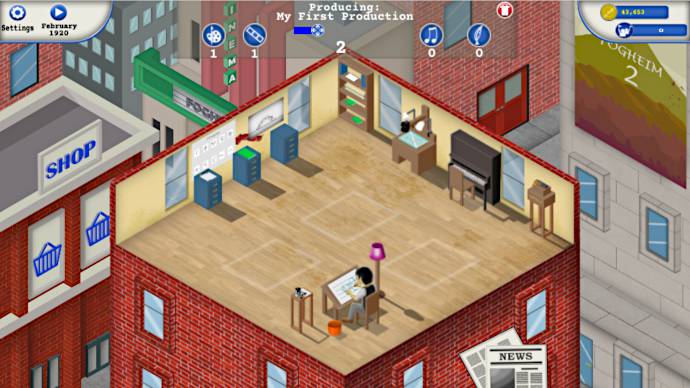 Here at whatNerd, we love animation! And that's why Animation Studio Tycoon sticks out, as it gives us a chance to try running our own studio that makes animated cartoons.
You start off by naming your animation studio along with every cartoon you end up producing. (But don't skip on the random name generator! There are some real gems that can come from it.)
Animation Studio Tycoon requires a delicate balance between properly funding each production (enough that the end result is pleasing to fans) without overstretching your budgets.
My favorite part is how the game starts in the 1920s with limited technologies of the time, then slowly introduces new techniques that become available to you as you research them.
Changes in sound, coloring, and distribution technologies can have a huge impact on how well a film performs, and that's highlighted here.
Sadly, the development team behind the game has moved on, so don't expect any new features in the future. That said, it's a solid online tycoon game that won't cost you a penny to play.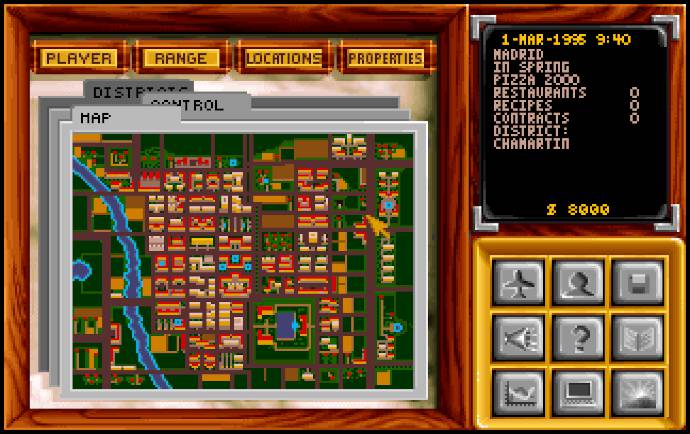 If you grew up in the MS-DOS era, you probably remember playing plenty of unforgiving games that didn't exactly hold your hand.
Pizza Tycoon is one of those games, freely emulated in the browser via Classic Reload. In this game, you build your pizza empire from the ground up, complete with MIDI sound effects and retro pixel artwork.
Like most tycoon games of the era, Pizza Tycoon can be brutally difficult at times. You have to cater to different demographics, each of which wants something different from your pizzeria.
It can be tough to balance your business against your customers' wishes, and you can even go bust after just a few bad days on the job. However, once you crack the formula and get over the learning curve, Pizza Tycoon holds up surprisingly well for its age.
The art is a great example of how developers worked around the technological restrictions of the time to create a sense of vibrancy and color, further elevating the experience.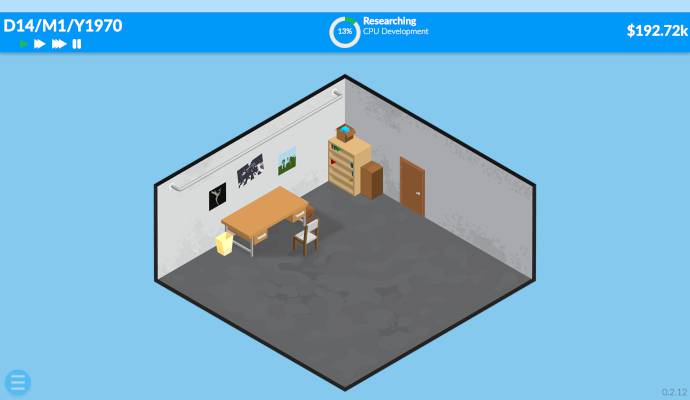 It seems appropriate for Hardware Tycoon to be a game that's still in development—it is, after all, a game about running your own hardware company and building it up from the ground.
However, there's enough progress and content that the game is worth checking out, even in its currently early stage.
In Hardware Tycoon, your goal is to eke out a profit in an increasingly competitive field by balancing costs of development against the need to research new products and features.
What's interesting is that you can take several different approaches. For example, maybe you'll focus on affordable and accessible CPUs, or maybe you'll aim for top-of-the-line products for extreme customers.
Every path presents its own challenges while remaining viable options for players. Plus, there's a community of modders who have built on top of what the original developer created, so you can customize your gaming experience even further.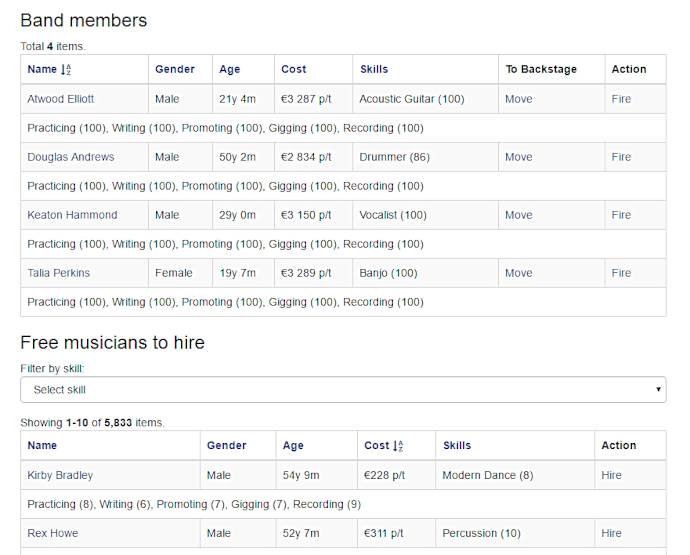 Don't be fooled by the text-based interface of StudioTcn! This free online tycoon game is shockingly deep.
StudioTcn is about building a music studio and guiding talented artists toward stardom, assuming you can manage them well. Build a catalog of music that tops the charts and watch the money roll in!
Interestingly, StudioTcn allows you to compete against other players to produce the most marketable music. There are daily charts for the highest-performing songs, albums, bands, and managers, so you can let your competitive nature take over in this one.
The StudioTcn community is really welcoming and there are plenty of guides available on their forums to help you get started.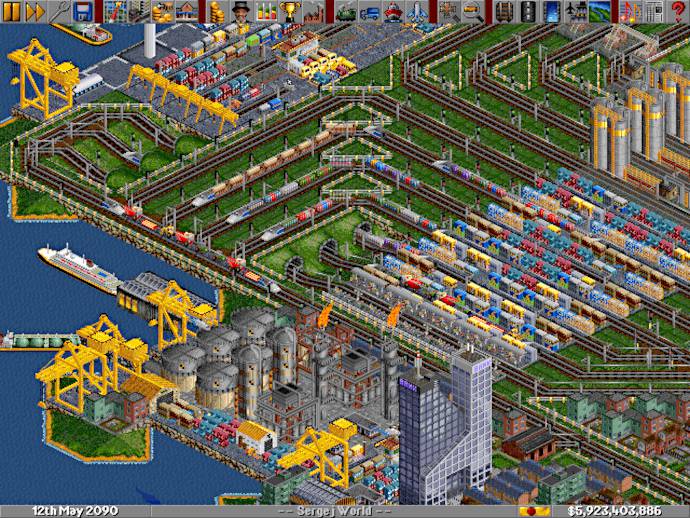 Short for "Open Transport Tycoon Deluxe," OpenTTD is an online tycoon game that has enough features to keep you busy for hours upon hours.
Build transport routes to get products from one part of the world to the other, with bonuses for delivering goods faster than your competitors. Manage fleets of trucks, planes, and boats, all while choosing the best options for each delivery.
Often, you'll need to plan different methods for different legs of the trip, creating a very fun balancing act. This is easily the deepest free tycoon game you can play online.
Even without the full soundtrack and all the features of the full game, OpenTTD offers nearly endless replayability for players looking to build a full-blown transport empire.
The online version of this game is based on the early version of the open-source Transport Tycoon Deluxe game.