Writers and directors often say that comedy and horror are two of the most complicated genres to pull off in cinema—so when a movie successfully blends the two genres, it's especially noteworthy.
The past two decades have been a grand era for comedy-horror films, as we've been given so many films that have bucked trends, spun new ideas, and are destined to become classics (if they aren't already).
From surprisingly deep zombie comedy films to ingenious movies that mock conventional horror movie tropes, here are our picks for the best modern horror comedy films that came out after 2000!
10. Happy Death Day (2017)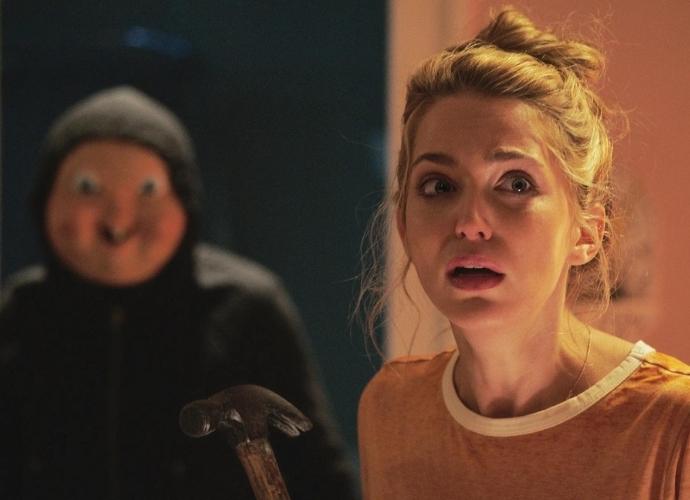 Groundhog Day meets Scream in this black comedy slasher film about a college student who gets murdered on her birthday, only to wake up and relive the same day over and over again.
This delightfully entertaining film is equal parts funny and macabre, with a main character who must figure out who's killing her on her birthday.
Along the way, she manages to find romance, grow as a person, and entertain us with the increasingly ridiculous ways in which she gets killed. One of the better time loop horror flicks, for sure.
9. This Is the End (2013)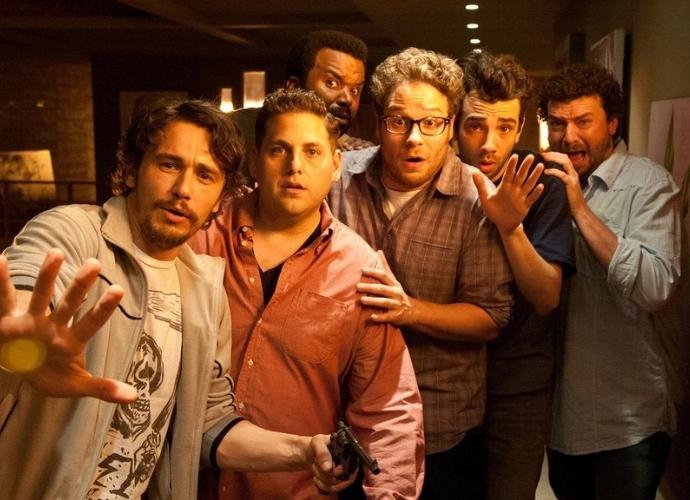 This Is the End is an apocalyptic comedy film with an all-star cast that includes Seth Rogen, James Franco, Jay Baruchel, Jonah Hill, Danny McBride, Craig Robinson, Michael Cera, Emma Watson, Mindy Kaling, and Rihanna.
The best part about this ensemble cast is that they all play fictionalized versions of themselves as they try to survive a sudden apocalypse.
If that once-in-a-lifetime cast isn't enough to make you want to watch it, just know that it perfectly blends humor with apocalyptic horror will. There's really no other film like this.
8. Jennifer's Body (2009)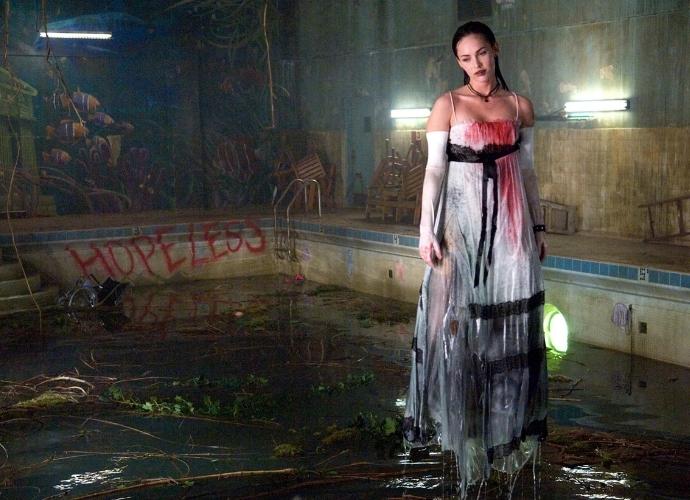 Jennifer's Body is an underrated dark comedy horror film starring Megan Fox and Amanda Seyfried. It sadly flew under the radar when it came out, but there's still time to enjoy this one if you missed it.
The plot revolves around Jennifer Check, a high school cheerleader who gets possessed by a demon and starts killing off her male classmates.
Despite Jennifer's Body being misunderstood at release, it's been re-evaluated in recent years and has since developed a renewed appreciation, primarily for its feminist themes and exploration of complex female relationships.
7. Zombieland (2009)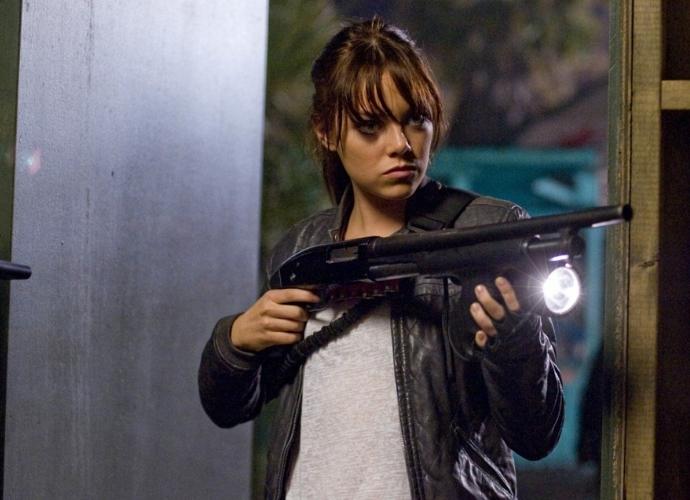 Zombieland is a horror comedy film about a group of misfits who are only able to survive the zombie apocalypse by following a strict set of rules.
Starring Jesse Eisenberg, Woody Harrelson, Emma Stone, and Abigail Breslin, this film manages to make the zombie apocalypse feel like a fun setting to participate in. Its small-but-perfect cast expertly brings a new level of joy and heart rarely seen in the horror genre.
If that's not enough to convince you, Zombieland has one of the best and funniest cameos in Hollywood history. We don't want to spoil it for you, but we think the cameo alone makes the movie worth checking out.
6. What We Do in the Shadows (2014)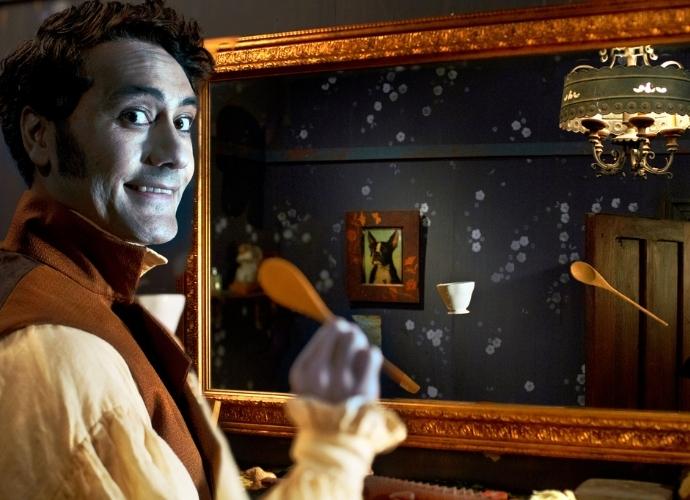 The movie that spawned the Emmy-nominated TV series, What We Do in the Shadows is a New Zealand mockumentary film written by, directed by, and starring Taika Waititi and Jemaine Clement.
It follows the daily lives of four vampire housemates who live together in Wellington. Together and apart, they deal with all kinds of conflicts, sometimes helped along by their supernatural powers.
Funnier, smarter, and sharper than anyone expected it to be, What We Do in the Shadows brought new life to the vampire genre and proved that there are always new ways to reinvent the undead.
5. Scream 4 (2011)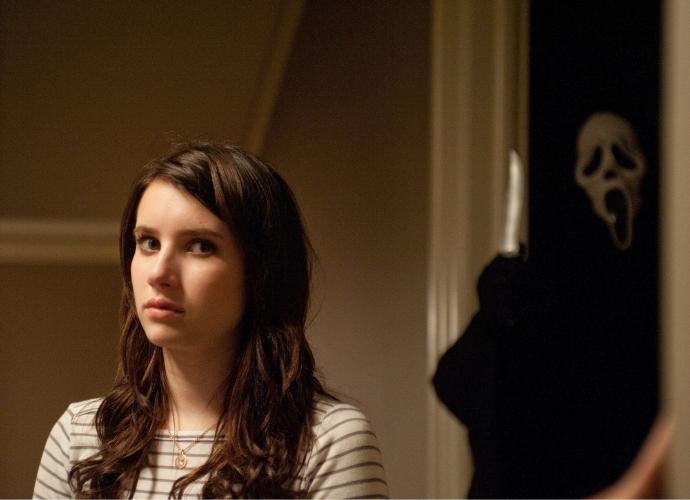 More than any other horror franchise, Scream has consistently given us worthwhile sequels that not only advance the story but also bring something new to the table each time.
That's certainly the case with Scream 4, a criminally underrated movie that has proven to be way ahead of its time in retrospect.
Scream 4 not only predicted the explosive prevalence of social media and modern society's incessant hunt for fame, but it was a successful legacy sequel movie long before the likes of Jurassic World and Top Gun.
The Scream movies are famous for their opening scenes, but their third acts are just as impressive—and in this particular movie, horror and comedy are expertly blended in that final act.
Between an inspired monologue, a bonkers self-mutilation scene, and an unexpected epilogue, the ending elevates the film to higher heights. If you've never seen it, give it a chance! You won't regret it.
4. Shaun of the Dead (2004)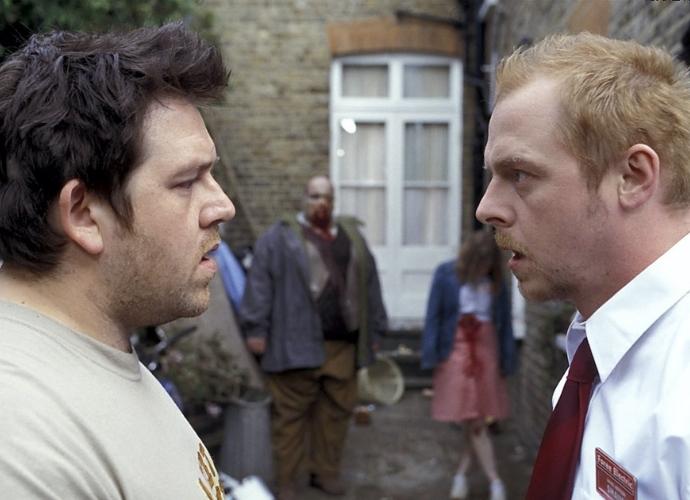 Shaun of the Dead is one of the most well-known horror comedy movies of the 21st century, and that's because it expanded the idea of what was possible in horror comedies.
The film centers on the burdened salesman Shaun (played by Simon Pegg) and his best friend Ed (played by Nick Frost), who must survive the zombie apocalypse in London together.
The movie is both a parody and a love letter to the zombie films of George A. Romero, which is made evident by its thematic complexity and the deeper message beneath all the jokes and blood.
So full of witty humor and smart satire, Shaun of the Dead went on to inspire many of the other movies on this list.
3. The Cabin in the Woods (2011)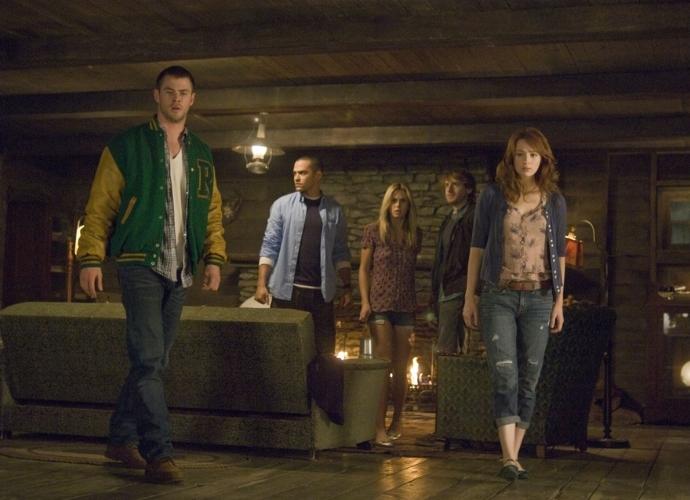 The Cabin in the Woods is a horror comedy film about a group of college students who go to a secluded cabin for a fun weekend getaway.
With this seemingly simple premise (and a few big twists and turns), the movie masterfully mocks the formulaic nature of the horror genre.
Not only does The Cabin in the Woods deconstruct horror cinema by lampshading the usual tropes and stereotypes of the genre, it also reminds us why we love it so much. It's a definite must-watch for horror movie fans!
2. Ready or Not (2019)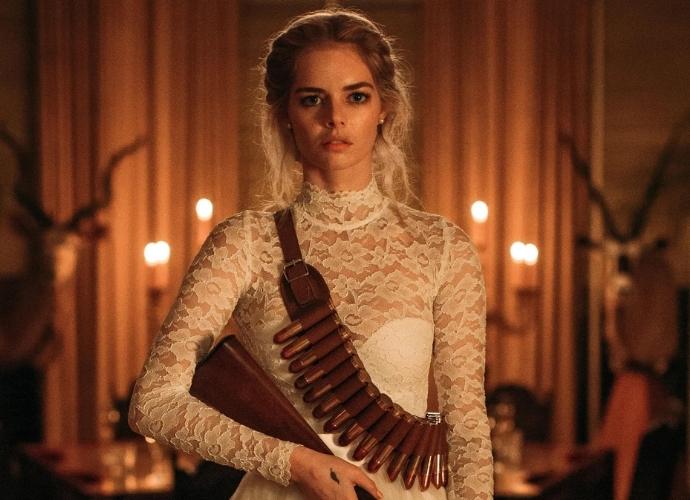 Ready or Not is a black comedy horror film directed by Matt Bettinelli-Olpin and Tyler Gillett (the two recently helmed 2022's Scream as well).
The film follows Grace, a newlywed bride who's hunted by her wealthy in-laws in a dangerous game of hide and seek. On top of that compelling premise, we get Samara Weaving's sublime performance as Grace.
Weaving skillfully portrays the smart, relatable, and resourceful "final girl" and, in doing so, immediately made her mark on the horror genre.
Ready or Not isn't just chaotic fun, but it's also surprisingly deep. Through its mix of comedy, horror, one-liners, and bloodshed, it's able to deliver a well-thought-out critique of upper-class society.
1. One Cut of the Dead (2017)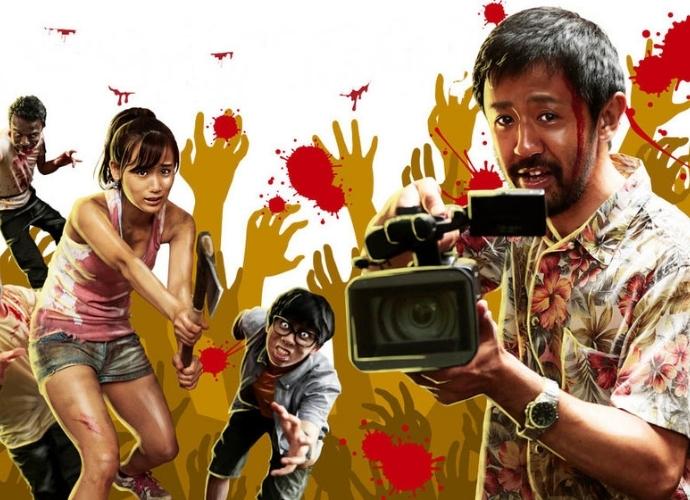 One Cut of the Dead is a Japanese zombie comedy film written and directed by Shinichirô Ueda.
The movie follows a group of filmmakers and actors who are trying to film a zombie movie in a single long take, when they're suddenly attacked by real zombies.
Made on a slim $25,000 budget, One Cut of the Dead made Japanese history by earning over 1,000 times that. It's also one of the few horror films to hold a perfect 100% rating on Rotten Tomatoes.
While the first 30 minutes are tough to get through, the second and third acts are what make this one of the best horror comedy movies ever made. A truly pleasant surprise.