Throughout the 2000s, there were basically two types of mainstream comedy movies: first, the over-the-top slapstick romp by the likes of Jim Carrey and the Frat Pack, and second, the raunchy R-rated romp. The latter is associated with one name in particular: Judd Apatow.
Judd Apatow got his start on cult TV shows like Freaks and Geeks and Undeclared, where he found fresh talent that would go on to become big names. As he moved into cinema, Apatow's name became synonymous with comedy films that had heart and humor under raunchiness.
Today's R-rated comedy movies evolved from the foundation that was paved by Apatow. Here are our picks for the best Judd Apatow movies that have stood the test of time, plus other movies that have the style and influence of a Judd Apatow movie.
10. Walk Hard: The Dewey Cox Story (2007)
In this parody of musical biopics, John C. Reilly plays Dewey Cox, an aspiring blues singer who's determined to "walk hard" (yes, he said the title) and make it as a music legend. Unfortunately, his continuous missteps—including his vices and his affairs—cause him to fall out.
Apatow penned this movie with frequent collaborator Jake Kasdan to make an almost beat-for-beat sendup of the Johnny Cash drama Walk the Line. Dewey Cox is a mix of musicians like Bob Dylan, Jim Morrison, and Hank Williams—and Reilly perfectly captures their mannerisms.
Funny, self-referential, and clever, Walk Hard is an underrated gem.
9. Trainwreck (2015)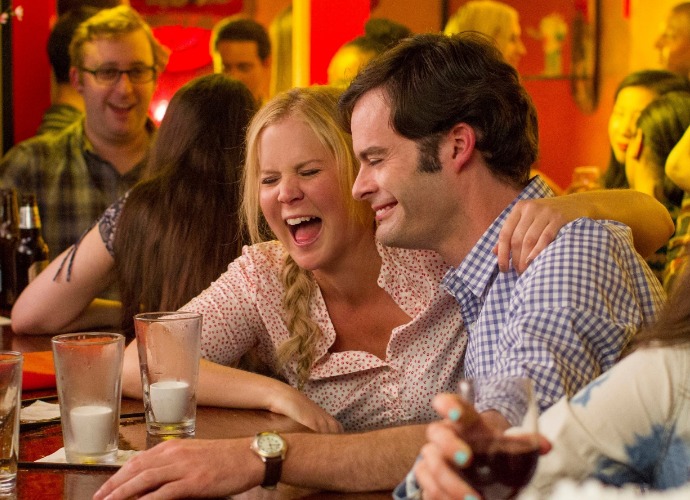 When looking at his directorial efforts, it seems Judd Apatow is on a mission to give standup comedians their big breaks in Hollywood. One of them is Trainwreck, the Amy Schumer movie where she plays a carefree magazine writer who finally settles into a serious relationship.
Your liking of this movie will depend on your tolerance of Schumer's style of comedy, but her sharp humor helps avoid the cheesy clichés of typical romantic comedy movies.
And she plays well alongside Bill Hader's sports doctor. Speaking of which, the stacked cast includes John Cena, Brie Larson, Colin Quinn, Tilda Swinton, and LeBron James. Hilarious!
8. Funny People (2009)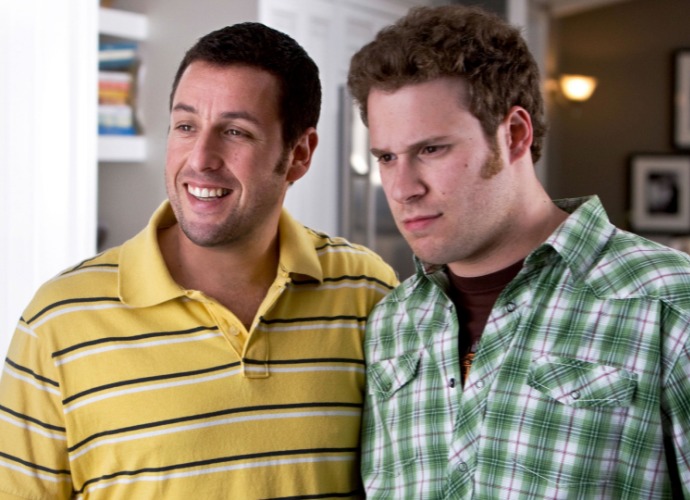 What makes Judd Apatow's comedy movies unique is how he always adds an extra layer of emotional stakes.
Take the Adam Sandler vehicle Funny People, in which he plays a successful comedian who's on the verge of a mysterious disease. This causes him to mentor another comedian (played by Seth Rogen) and get back with his ex-fiancée (played by Leslie Mann).
That dramatic heft rests on Sandler, who took a chance on this risky role. While it isn't his best, his character of George Simmonds is the perfect antithesis of typical Sandler—a clever dissection of comedians.
The only real problem with Funny People is its overwrought length (with a runtime of 146 minutes). But if you want to see a villainous Sandler in a role that's wholly different from his usual fare, this is one.
7. Forgetting Sarah Marshall (2008)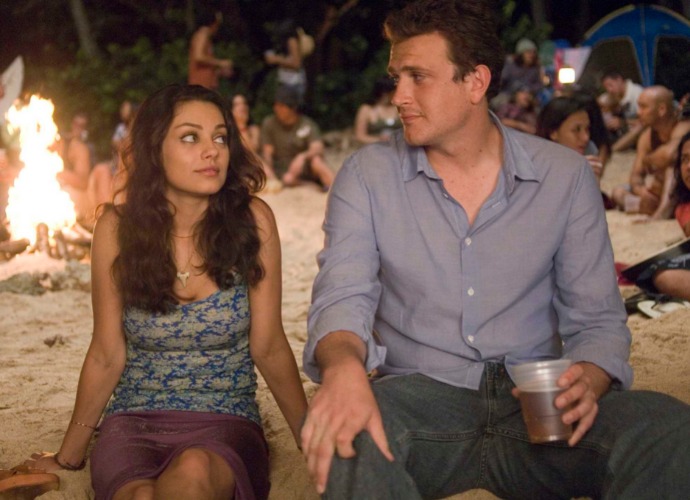 Jason Segel plays music composer Peter Bretter, whose girlfriend Sarah Marshall (played by Kristen Bell) had broken up with him.
When he takes a vacation in Hawaii, Peter stumbles upon Sarah with her new boyfriend Aldous Snow (played by Russell Brand). But he also finds pleasant company with receptionist Rachel (played by Mila Kunis).
Even though Apatow didn't write or direct this, his DNA is in the script. But what carries the film is Segel's performance, who sells it as a sore loser who finds love. Segel's penchant for surreal comedy also shows. Also, Brand steals every scene he's in as a pompous rocker.
6. The Big Sick (2017)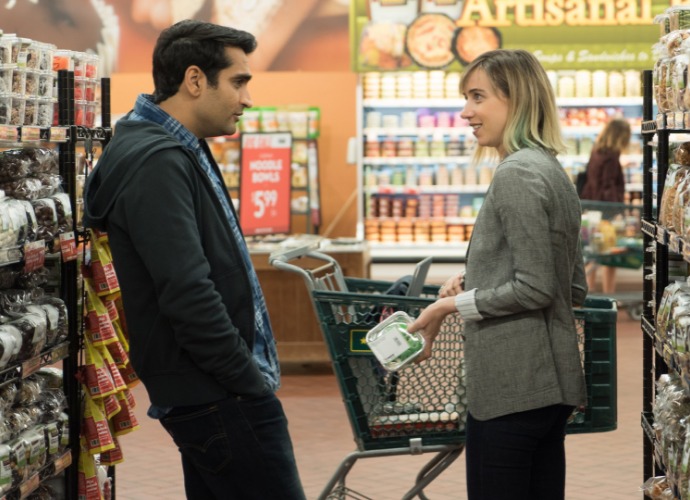 Here we have Kumail Nanjiani's cinematic breakout hit. He plays a semi-fictionalized version of himself (part-standup comic and part-Uber driver) and retells his romantic pursuit of real-life wife Emily V. Gordon (who co-wrote the script) during her time with a lung infection.
The Big Sick is the seamless marriage of Apatow's trademarks: sharp humor and heavy moments. It wouldn't work if it weren't for the chemistry between Nanjiani and Zoe Kazan as Emily's composite character. It also has great support from Holly Hunter and Ray Romano.
For his brand of humor, Nanjiani makes hilarious remarks on interracial relations and Pakistani customs, elevating this above your usual "sick girl" drama movie.
5. Superbad (2007)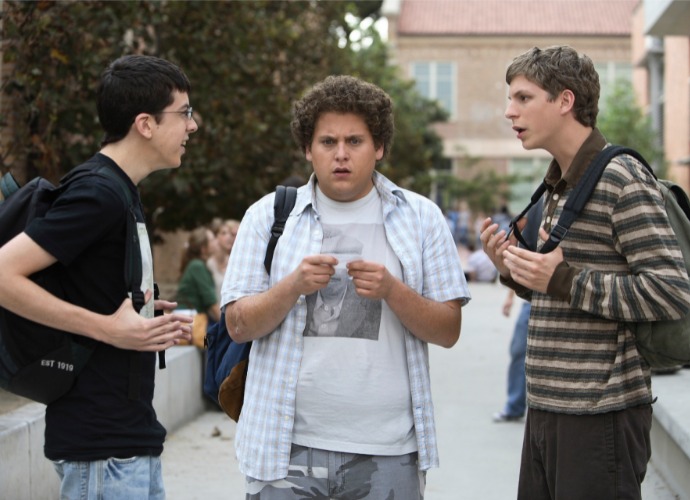 Here we have pure Judd Apatow fare. Superbad follows two high school friends Seth (played by Jonah Hill) and Evan (played by Michael Cera) as they vow to lose their virginity by graduation. However, the night of the party proves to be hard for them to cope with.
Rogen and his lifelong writing partner Evan Goldberg first wrote this story when they were 13 years old. When Apatow helped greenlight this, it evolved from a raunchy party movie to an awkward coming-of-age comedy about two friends learning to mature.
The young stars found their career voices here: Michael Cera as the soft-spoken nerd, Jonah Hill as the Cartman type, and Christopher Mintz-Plasse as the loose cannon.
4. Anchorman: The Legend of Ron Burgundy (2004)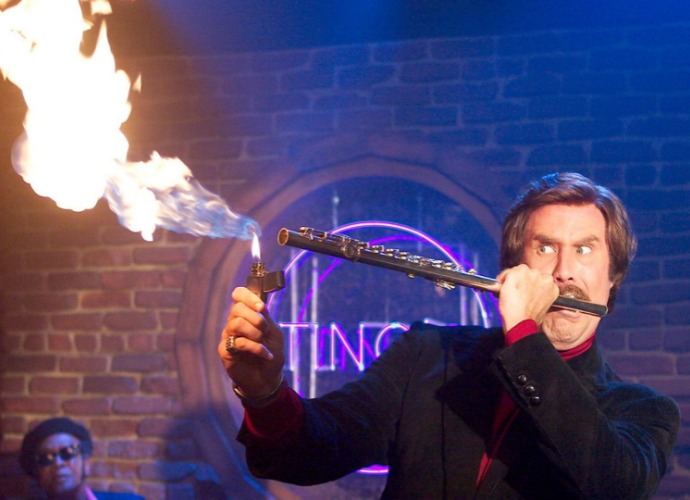 Anchorman: The Legend of Ron Burgundy is a quotable movie that stands the test of time. This ensemble comedy doesn't just poke fun at 70s news culture and gender dynamics; it's the pinnacle of Frat Pack comedy.
Ron Burgundy is the main character, but Christina Applegate's Veronica Corningstone makes for a perfect foil to Burgundy and his sexist eyes, and there's also Paul Rudd's womanizing co-anchor, David Koechner's brash sportsman, and Steve Carell's half-witted weatherman.
Over-the-top yet lovable, Anchorman stays classy and remains Will Ferrell and Adam McKay's undisputed comedic masterpiece.
3. Bridesmaids (2011)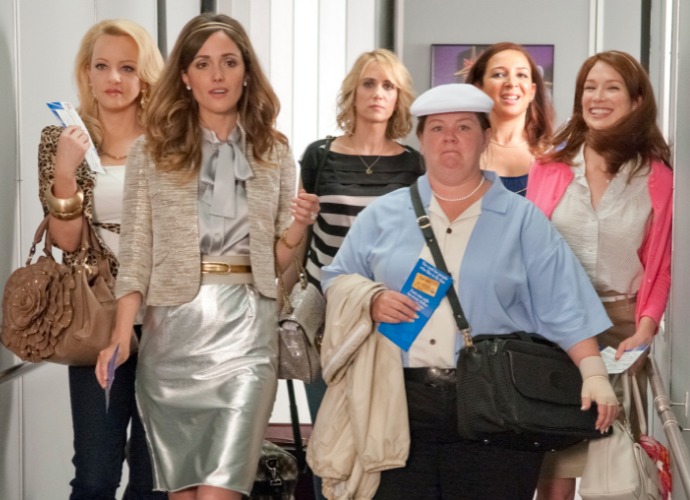 Judd Apatow helped give rise to female-centric comedy movies with films like Bridesmaids.
Kristen Wiig stars as Annie, a baker who's lost her passion. When she's asked to be bridesmaid to her best friend Lillian, problems arise before the wedding—including tension between her and Rose Byrne's Helen.
Thanks to Apatow's brand of relatable humor, it allows free rein for its esteemed cast of breakout stars. The best of them is Melissa McCarthy, whose penchant for physical humor and improvised lines make the best for her loose cannon of a character.
Bridesmaids avoids the elegance of wedding movies and becomes its own thing that's more down-to-earth.
2. Knocked Up (2007)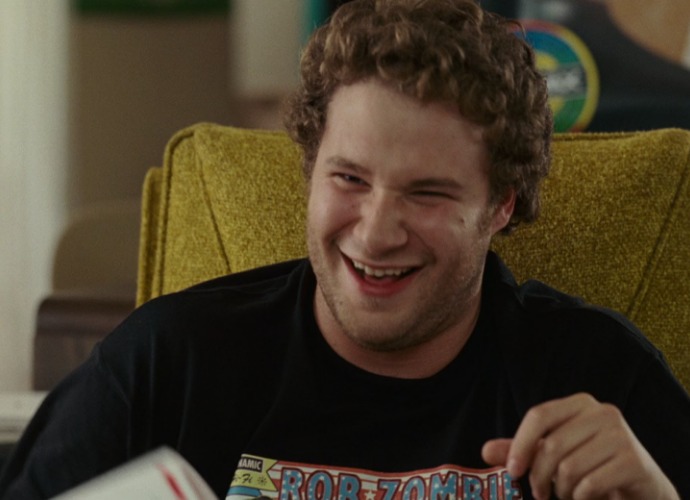 Knocked Up is the film where the world truly got to know Seth Rogen as the proud slacker with a very distinctive laugh.
Here he plays Ben Stone, a laidback man who ends up in a one-night stand with career-focused E! reporter Alison Scott (played by Katherine Heigl). When their brief fling results in Alison's pregnancy, Ben realizes his need to mature and grow up.
This raunchy romantic comedy could be seen as yet another distasteful movie about "goofy guy gets the girl." While valid, Knocked Up is still a great example of Apatow's stories about people needing to grow up—this one just has heavier topics like commitment and pregnancy.
1. The 40-Year-Old Virgin (2005)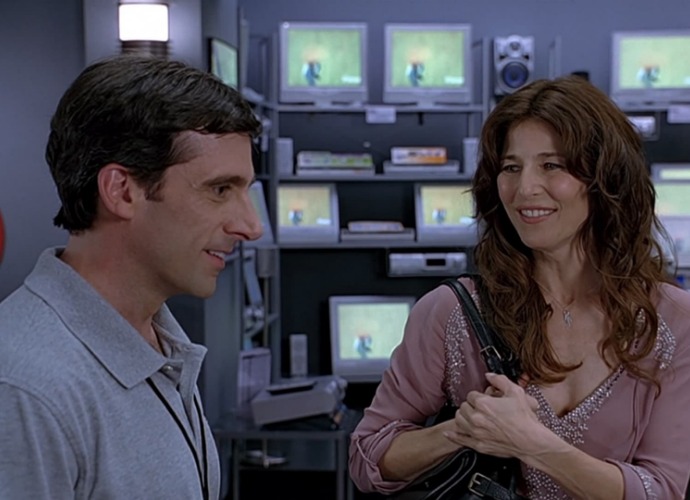 Judd Apatow's best work is the one where he first found his directorial voice: The 40-Year-Old Virgin. In this 2005 breakout hit, Steve Carell plays the introverted Andy, who feels insecure about his virginity. His world is turned upside-down when he meets store owner Trish.
At the time of its release, Carell was already riding high with the early success of The Office. Here, he definitively proved that he could carry the weight of a comedic lead. He also had a hilarious cast to work with.
The 40-Year-Old Virgin proved that Judd Apatow could find the humor and heart in anything, even a guy wanting to navigate out of his virgin status. He does it with skill, reaching comedy gold in the process.