When Netflix announced an original series based on the daughter of Morticia and Gomez Addams, it's safe to say... no one expected much.
However, when the show finally arrived with Jenna Ortega in its starring role, audiences were pleasantly surprised. That's certainly clear when you see the stats: Wednesday holds the record for most hours viewed in a week for an English-language Netflix series.
Wednesday took a character who had just a small role in the original series, put her front and center in the modern world, surrounded by all kinds of people to test her dark mood, and had a lot of fun with it. 
Let's take a look at the best characters in Wednesday and why they stand out in a great show full of solid performances. 
7. Gomez Addams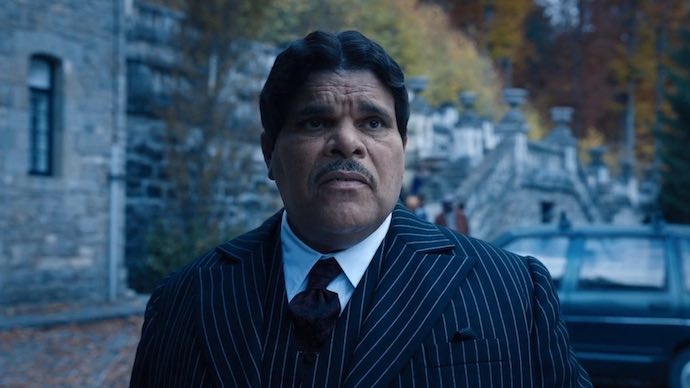 The importance that Gomez Addams plays in the story of Wednesday is something that's revealed over time—and that gives the show a reason to bring Wednesday's parents into the show.
For his part, Luis Guzman is in fine form as the paternal leader of the family, as his upbeat attitude is in stark contrast to Wednesday's own. Yet, Wednesday prefers to be with him over her mother. 
Luis Guzman may not bring as much depth to the character of Gomez as Catherine Zeta-Jones brings to Morticia, but he comes very close, with this being the best role he's been handed in years. 
6. Larissa Weems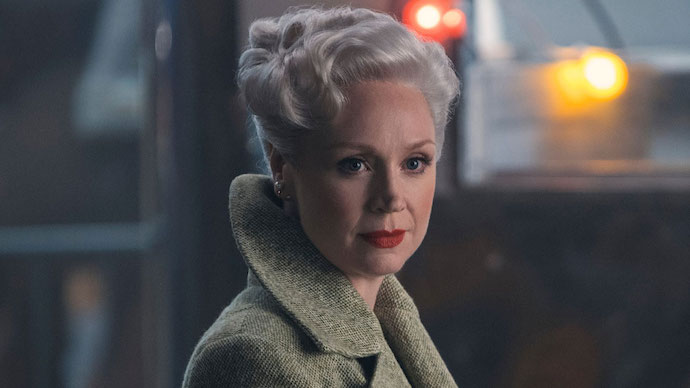 The headmistress of Nevermore Academy—and an apparent enemy of Wednesday for much of the time—Larissa Weems has a complex role in the show, as she must keep the school open while dealing with the monster attacks.
Even when Wednesday falls completely out of line, Weems does everything within her power to keep her at the school. Even so, her relationship with Wednesday is fractious at best.
Gwendoline Christie is an enforcer in her role, keeping dignity at all moments while allowing others to understand that she will put everybody in their place—by force, if necessary.
5. Marylin Thornhill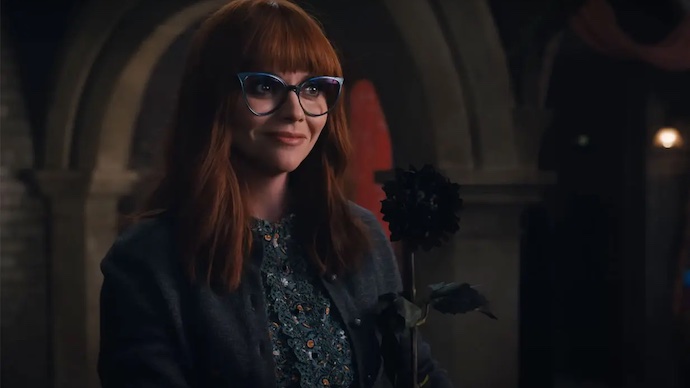 Played by the former incarnation of Wednesday Addams, Marylin Thornhill's persona takes Christina Ricci away from her prior years as Wednesday and gives her a completely new role in familiar territory.
Thornhill has a fun dynamic with Jenna Ortega's new iteration of Wednesday, as her bright nature suggests there's a hidden beast within her sunny disposition.
Her twist at the show's climax isn't the hardest to work out in the lead up to it, but because of Ricci's performance, it still feels fun when it inevitably comes. What's more, seeing Ricci in the show almost gives it a leg up as it feels like Wednesday is given the blessing of a former Wednesday.
4. Morticia Addams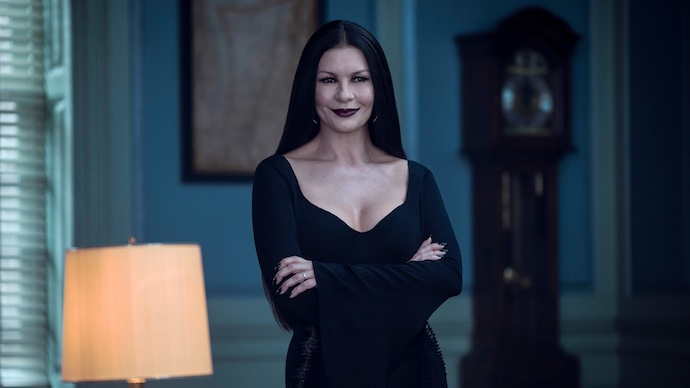 Though Morticia may only appear in a handful of episodes in Wednesday, she's easily one of the show's most compelling characters, primarily due to the relationship she shares with Wednesday.
Together, the pair showcase the distance of teenage years that many mothers and daughters go through, but it's the mix of Wednesday and Morticia's unique personalities that gives it a different edge.
Catherine Zeta-Jones's performance is a wickedly complex one, where she guides and pushes her daughter to places that Wednesday doesn't want to go. However, it's often a case of mother knows best, and Wednesday's own character is made better through Morticia's lens.
3. Thing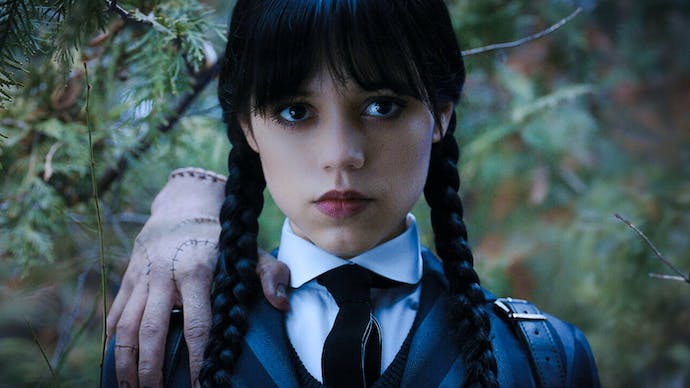 Thing may not ever speak a line of dialogue—as expected from a disembodied hand that wanders around with Wednesday—but the character is of great significance throughout the show.
The animated hand has a personality and vibrancy that belongs to itself, all while being an aid and the help that Wednesday requires, a push in the right direction when she needs it.
Victor Dorobantu's performance as Thing is one of the show's high points, especially once you learn that the actor was on set using only his hand to communicate when cameras were rolling.
In the end, Thing became a fan favorite in Wednesday, and the show would have lacked much of its charm without it.
2. Enid Sinclair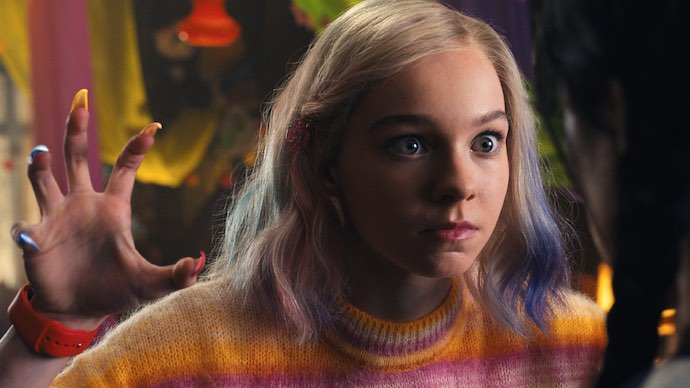 For everything that Jenna Ortega as Wednesday brings to the show, everything else can be said to be brought by Emma Myers as Enid Sinclair, the roommate of Wednesday (and later her best friend).
She's everything that Wednesday isn't: colorful, joyful, and enthusiastic. What Myers achieves is bringing Enid across in this way without ever feeling out of place in the show's somber reality.
Wednesday is a character who doesn't quite fit in with the world around her, yet neither does Enid—and that's ultimately the basis on which the strength of their bond forms.
With a second season on the way, we can only hope that the relationship between Wednesday and Enid grows more dynamic and intricate.
1. Wednesday Addams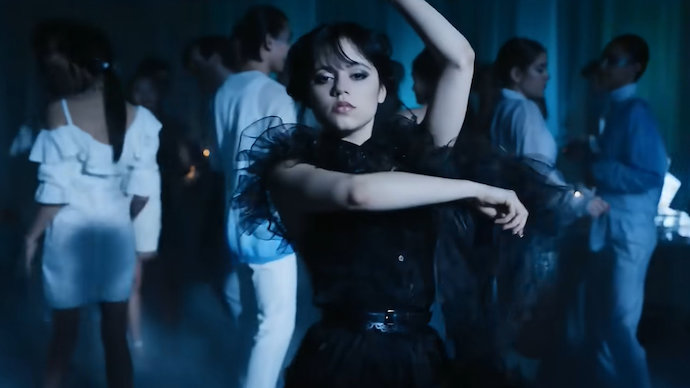 Wednesday Addams didn't seem like the type of character who could hold her own series together. But with the show collecting plaudits worldwide, that idea has been proven dead wrong.
Jenna Ortega's performance as Wednesday is an intriguing mystery that opens up as the show progresses, and her one-dimensionality is left far behind as she becomes the focal point of a murder mystery.
No matter who else is in a scene with Wednesday, she's always the one who commands the most attention—and that's down to Ortega's ability to bring Wednesday across with such subtle vigor.