Truth isn't just stranger than fiction—it's more compelling. Everyone loves a true story! And musicians are one of the most popular topics for "based on a true story" movies, with biopics that take us through their humble beginnings, rises to fame, and the costs that come with success.
Here are some of the best biography movies about musicians, based on true stories, which you should watch if you want to dive a little deeper into the glitz and glamour of the music industry.
12. Rocketman (2019)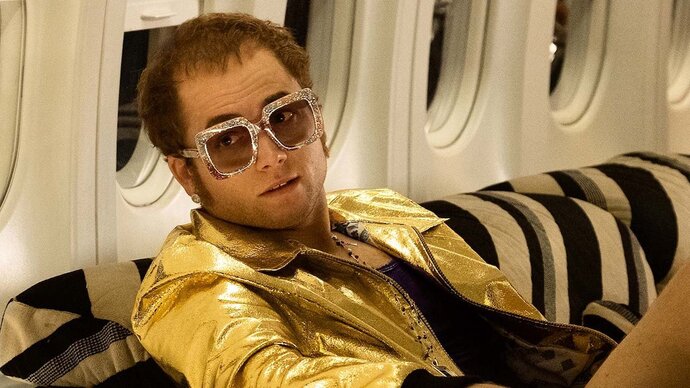 Elton John is just as famous for his flamboyant and glittery outfits as he is his great singing voice. As the voice behind "Tiny Dancer" and "Step Into Christmas," John became a music legend during the 70s and is still releasing albums to this day!
But behind the oversized sunglasses and feather wings is a man who struggled with alcoholism and sexual identity most of his life. Taron Egerton brilliantly embodies the eccentric performer under the direction of Dexter Fletcher. Rocketman is a spectacle of sequins and drama.
11. Bohemian Rhapsody (2018)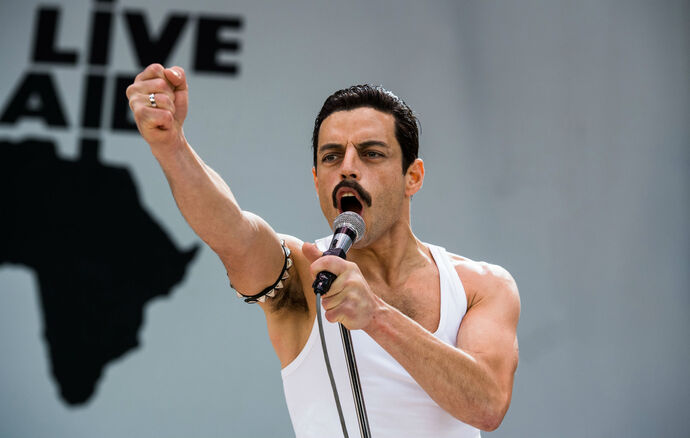 The release of Rocketman was almost certainly spurred on by the success of Bohemian Rhapsody a year before. Though aesthetically more nuanced, Freddie Mercury was just as bold, campy, and talented as Elton John, dealing with similar skeletons in his closet.
Played by Rami Malek, Mercury began life as a baggage handler before his four-octave vocal range launched him to superstardom. Queen is now considered one of the greatest rock bands in history, which Bryan Singer lifts the lid on with style and ends with a bang.
Sadly, Mercury died at the age of 45, but his impact lives on.
10. Get On Up (2014)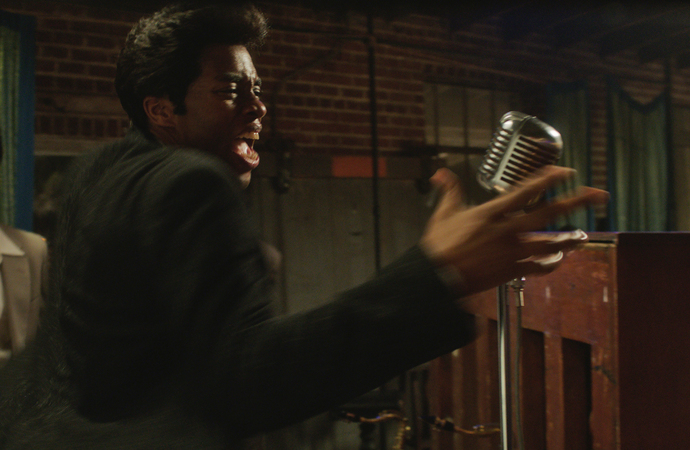 The "Godfather of Soul" James Brown was originally a gospel singer in Georgia, who grew up in poverty with an abusive father. Fascinated by shout music and jazz, he joined Bobby Byrd's gospel group and slowly climbed the ranks.
He was known as the "hardest working man in show business"—despite his abuse of drugs and his brushes with the law—and worked towards Africanizing rhythm and blues.
Tate Taylor uses a nonlinear structure to tell Brown's life story, balancing funky numbers with tense drama. Chadwick Boseman stars as the "Soul Brother No. 1" alongside Nelsan Ellis, Dan Aykroyd, and Viola Davis.
9. Respect (2021)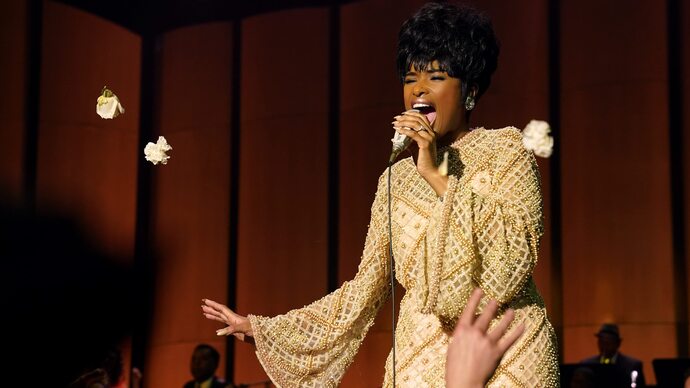 In Respect, Jennifer Hudson is the powerful soul singer Aretha Franklin, known for her incredible vocals. Liesl Tommy's feature directorial debut touches base on all the major moments of this icons life—from the death of her mother to her first #1 single "Respect."
Hudson's on-screen presence and the souring musical score make Respect a classy and polished powerhouse movie. Like many stars on this list, Aretha Franklin grappled with the pressures of her career by turning to drugs and alcohol, giving us a peek into the reality of being famous.
8. The Runaways (2010)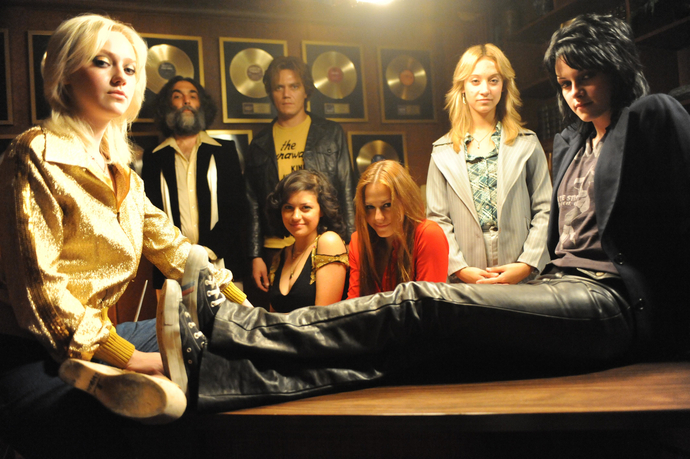 Who doesn't love a good all-girl rock band? The hardcore, leather-wearing 70s band The Runaways made a whole bunch of hits, with the lead singer Cherie Currie (played by Dakota Fanning) having been inspired by David Bowie as a teenager.
Floria Sigismondi's punky drama mainly focuses on the formation of the band with an emphasis on Cherie, who suffered with addiction and mental health issues. The girls originally met at a club in California, all dreaming of life as a rock star. Then: the dream came true.
The Runaways is based on Cherie's own accounts in Neon Angel: A Memoir of a Runaway, balancing out its electric energy with that of desperation. Kristen Stewart and Michael Shannon also star.
7. Straight Outta Compton (2015)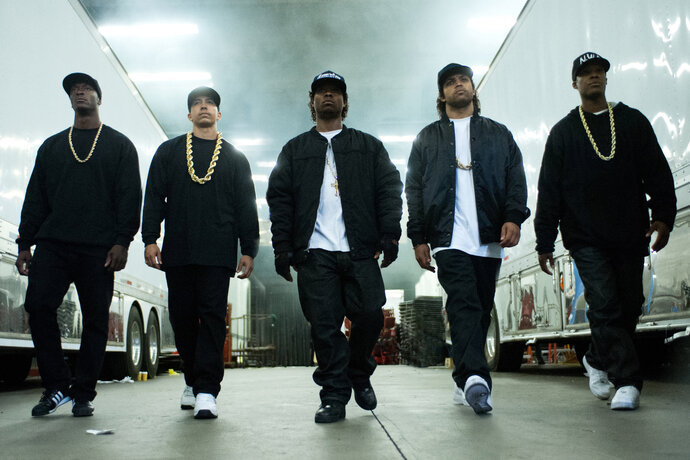 Straight Outta Compton may not look like your usual Oscar-nominated movie by its poster, but it was one of the top movies to come out of 2015. A musical crime drama directed by F. Gary Gray, the film shows your typical rise-and-fall journey with a unique and memorable zeal.
O'Shea Jackson Jr., Corey Hawkins, Jason Mitchell, Neil Brown Jr. and Aldis Hodge star as the members of gangsta rap band N.W.A, alongside Paul Giamatti as their controversial manager.
The Californian hip-hop group practically triggered a culture war, which Gray hones in on as an allegory for police brutality and gang violence.
6. The Doors (1991)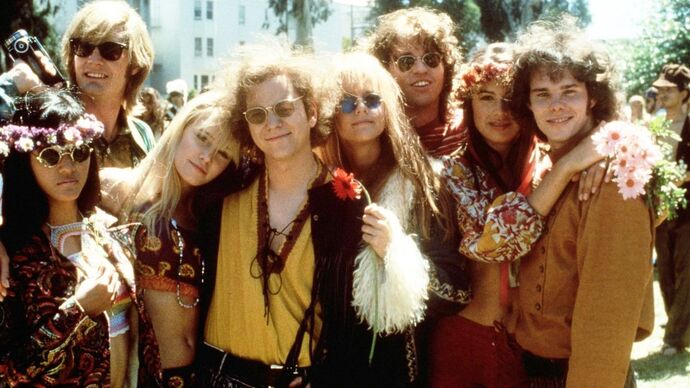 We're not sure what planet Jim Morrison was on, but it wasn't Earth. The lead singer of The Doors was always elusive, spending most of his time on acid, flirting with death, and improvising nonsensical poetry.
It's a surprise he ever managed to produce six world-famous albums while hallucinating all day! In The Doors, Val Kilmer perfectly encapsulates Jim Morrison's edgy, rebellious, and unpredictable reputation as the ultimate bad boy.
Oliver Stone directs us through the formation of The Doors and the impact of Jim Morrison's hectic lifestyle with psychedelic flair—one that perfectly manages Morrison's personality.
5. 8 Mile (2002)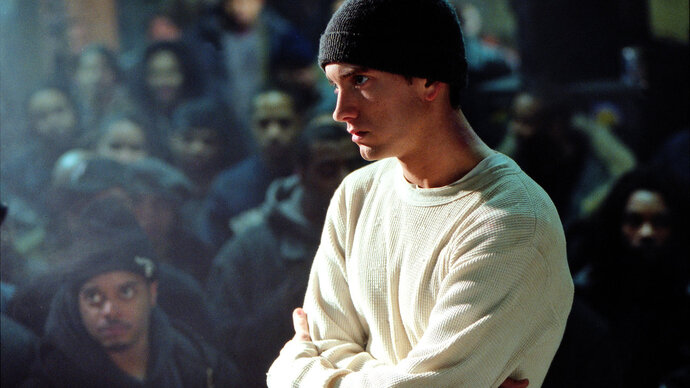 8 Mile is semi-autobiographical, being based on the experiences of world-famous rapper Eminem, with a healthy dose of artistic license. Marshall Bruce Mathers III matches his rapping skills with his acting skills in Curtis Hanson's gritty indie drama.
Eminem stars as aspiring rapper B-Rabbit (a fictionalized representation of himself), who believes that spitting bars is his best ticket out of the ghetto. B-Rabbit sticks out like a sore thumb in the rapping contest north of 8 Mile Road, which acts as a cultural divide in Detroit.
Despite his nerves, hecklers, and demanding home life, B-Rabbit is determined to "capture this moment and hope it don't pass him."
4. Judy (2019)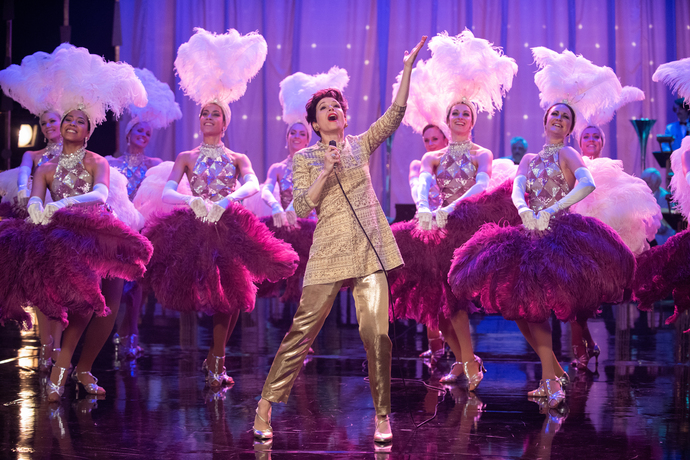 Growing up a child star can be a notoriously bumpy ride, especially back in the 1930s. Studio systems were corrupt and demanding, crushing Judy Garland under a steel weight behind closed doors.
Singer, actress, and star of the Technicolor classic The Wizard of Oz, Judy Garland is the most famous actress from cinema's Golden Age. A heartbreaking but tender watch, Judy lifts the nostalgic veil from cinema's dark history.
Rupert Goold focuses on the latter parts of Garland's life, sprinkled with a handful of traumatic flashbacks. Renée Zellweger is unrecognizable as the troubled singer, who battled with alcoholism, illnesses, and insomnia while touring the UK in 1968.
3. Walk the Line (2005)
Joaquin Phoenix checked himself into rehab shortly after filming Walk the Line, in which he starred as the rockabilly blues singer-songwriter Johnny Cash. Unsurprisingly, as evidenced by his sorrowful lyrics, Cash faced a lot of demons in his time, including amphetamine addiction.
Phoenix's own experiences with substance abuse while filming make his performance that much more powerful as he spirals out of control.
James Mangold's romantic drama puts his relationship with June Carter (portrayed by Reese Witherspoon) in the limelight, who supported him throughout his career and recovery.
2. Control (2007)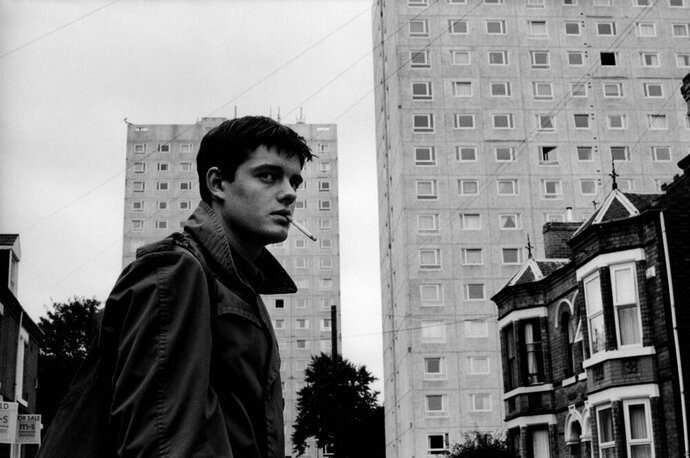 A subtle indie drama filmed entirely in black-and-white, Control documents the years before Ian Curtis' suicide at the tragic age of 23. Lead singer of the iconic post-punk band Joy Division, Curtis suffered with depression and epilepsy, heard in the lyrics of his songs.
Sam Riley poetically narrates the movie in a melancholy performance of the Manchester singer, starting from his marriage at just 19. Anton Corbijn directs this bleak-yet-charming tale, leveling in on the humanity and personal experiences of Curtis rather than the band's industry success.
1. Amadeus (1984)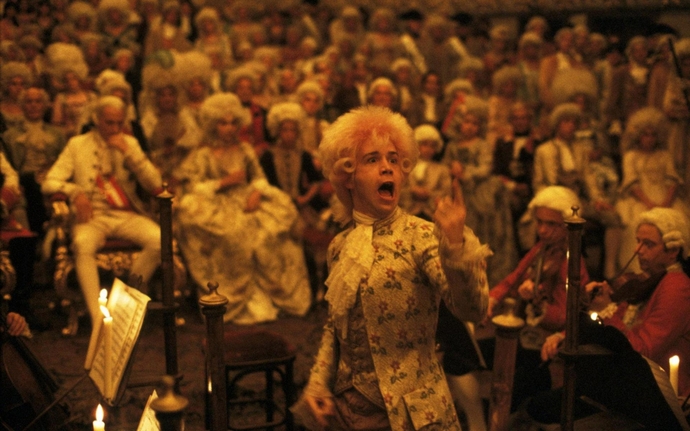 Miloš Forman is the director behind this beautiful period biopic, where grand costumes sweep through the opera house to hear Mozart play. Amadeus begins in the winter of 1823, when Italian composer Antonio Salieri is committed to a psychiatric hospital.
Envious of the great Mozart—who he considers an immature buffoon—Salieri renounces God and vows to destroy his competition. Okay... this story might not be completely true, but it does have its roots in history.
Nominated for 50 awards (of which it won 40, including 8 Oscars), we simply had to include it!