Amazon launched their Prime Video service in 2016, and it's been increasingly more successful with every passing year.
A lot of that is thanks to Amazon's willingness to invest big cash into big names, putting up with the necessary risks involved in developing the high-profile up-and-coming content that audiences want to see—and a lot of that eye-catching content is original.
Indeed, Amazon's long-term investment in Prime Video looks to be paying off for them, and Amazon is setting itself up as a serious contender among giants like Apple, Disney, and HBO.
Here are the best Amazon Original movies that have come out in the past few years, exhibiting the best of Amazon's potential.
Free Trial Offer
Did you know you can try Amazon Prime for FREE for 30 days? Get instant access to movies, TV shows, games, ebooks, and more—no commitments.
10. Uncle Frank (2020)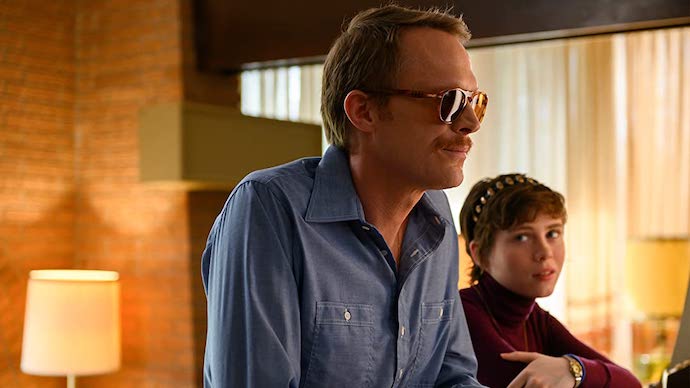 Uncle Frank is an American gay-rights drama film set in the 1970s. It tells the story of a young woman who doesn't ever feel like she fits in with her family, but gets on well with her outcast uncle.
When she leaves for college in New York, she connects further with her uncle—until they're both called back home for his father's funeral.
Making a film that speaks to the issues of family dynamics and relational shifts while maintaining a delicate balance is always a difficult task. However, Paul Bettany and Sophia Lillis play their roles admirably and without restraint, to the point where their family feels wholly real.
Mix the actors' dedication with Alan Ball's enthralling script and you get Uncle Frank, which turned out to be a great film that felt both modern and classic at the same time.
9. Don't Worry, He Won't Get Far on Foot (2018)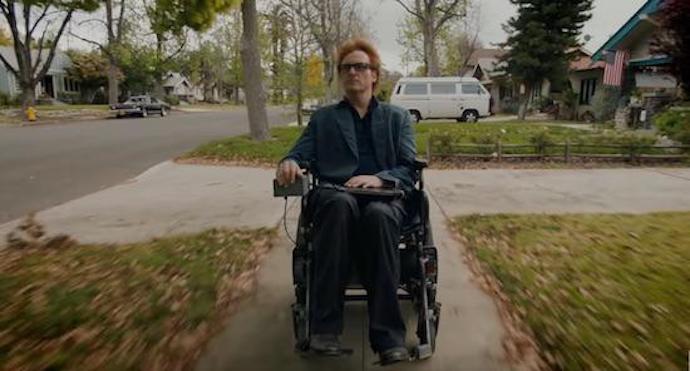 The real-life inspiration behind the film Don't Worry, He Won't Get Far on Foot comes from the severely disabled cartoon artist John Callahan, who found his calling to be an artist after a paralyzing car accident.
Joaquin Phoenix's performance as Callahan is nothing short of wonderful as he imbues all of the frustrations and anger that come in the aftermath of such a tragic event.
The film never makes John overly sympathetic, nor does it ignore the challenging situations that arise from his disability. The script hits the perfect balance that comes across on a very human level.
8. The Big Sick (2017)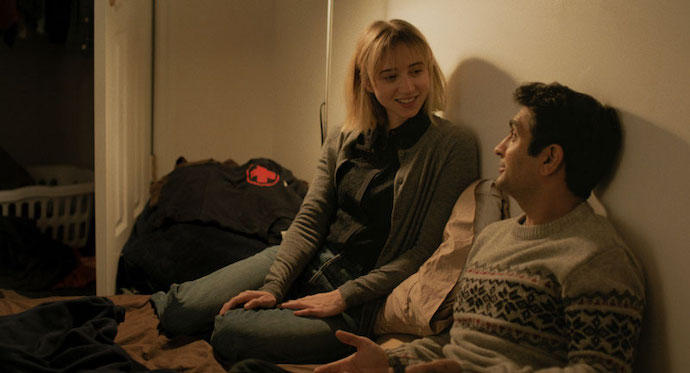 The Big Sick tells the incredible (and true) story of how somebody found love in the midst of illness. It never pulls its punches yet manages to stay funny throughout, and that's only because of the amazing writing talents of both Kumail Nanjiani and Emily V. Gordon.
Seeing the story of Kumail's life before fame and the illness that almost took Emily at the beginning of their relationship is a genuinely nail-biting affair. Fortunately, the script is sharp and full of tension-diffusing wit, which makes the film funny and viscerally captivating all at once.
Both Nanjiani (playing himself) and Zoe Kazan (playing Emily) do a fine job with their performances, but it's Holly Hunter who steals every scene she's in. Her frustrations, her anger, and her relief are the emotional center and gauge of the film.
7. The Lost City of Z (2016)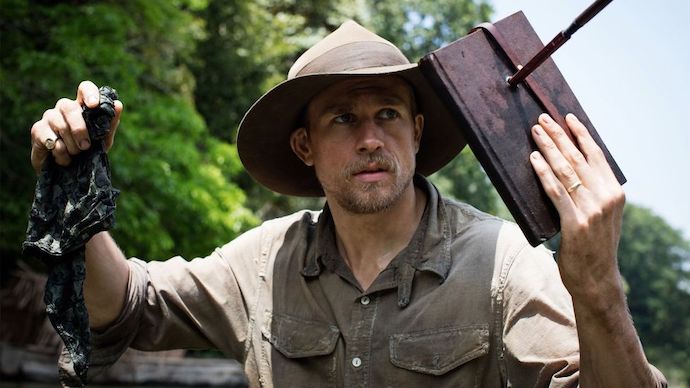 The Lost City of Z is a film that felt like it came out of nowhere and was consequently underappreciated at the time. However, now that it has had a chance to mature, and now that people have actually seen it, it's been fully recognized for the great and expansive film it is.
It brings to life the true story of British explorer Percy Fawcett and his steadfast belief that there was a lost city of gold in the middle of the Brazilian jungle. After numerous attempts to find the city, Fawcett went missing on his final expedition and was never seen again.
While Charlie Hunnam, Tom Holland, and Sienna Miller are great in the film, Robert Pattinson's committed performance as Henry Costin makes the movie a little bit more special.
6. One Night in Miami... (2020)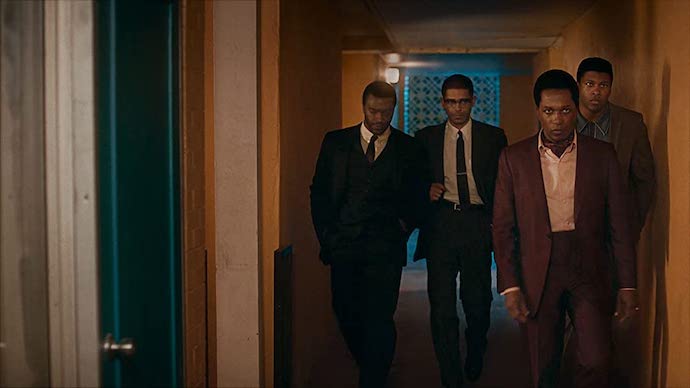 One Night in Miami... is based on the true event when Malcolm X, Muhammad Ali, Jim Brown, and Sam Cooke spent the night together after Ali's first heavyweight title win. Kemp Powers' script—which imagines what was said between them—is what makes the film brilliant.
Regina King's direction is flawless, as are the performances of Kingsley Ben-Adir, Eli Goree, and Aldis Hodge. However, it's Leslie Odom Jr. as Sam Cooke who stands out from the others.
The film may be a work of pure imagination, but the tone and tactile sense of the era can be felt in every scene. The subject of civil rights dominates the film, and it brings its meaning into the modern world.
5. Borat Subsequent Moviefilm (2020)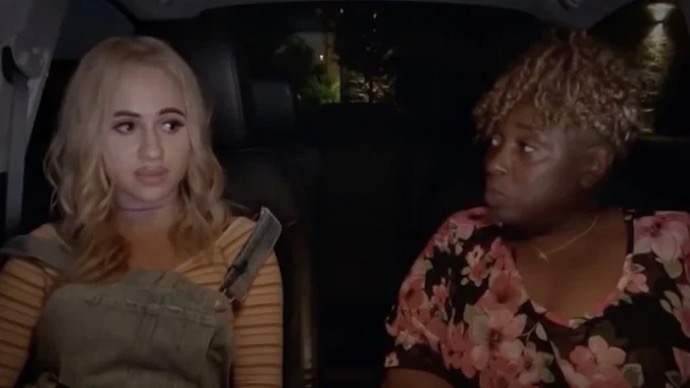 Where the 2006 film Borat focused on the sense of pride and patriotism in the US, this sequel looks more at the country's divisions, which were laid bare during the Trump administration.
Sacha Baron Cohen's sense of satire is exactly why Borat's return hit the nail on the head of brilliance. It wasn't simply a follow-up to the first film—it was a re-evaluation of the subject entirely.
Even though Sacha Baron Cohen always brings his A-game to his work, it was newcomer Maria Bakalova who stole the film. Her role as Tutar wound up earning her a most-deserved Oscar nomination and critical acclaim from numerous across the industry.
Seeing Borat head across the country to give his daughter Tutar as a gift to Vice President Mike Pence was nothing less than epic (in scale and bravery). Borat Subsequent Moviefilm is bold, genuinely shocking, and utterly hilarious as he once again skewers America.
4. Sound of Metal (2019)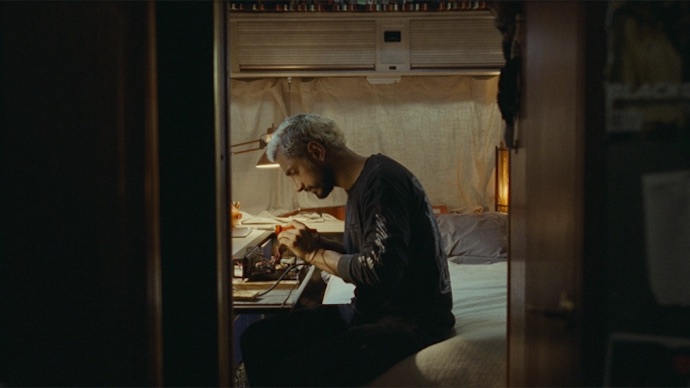 What must first be said about Sound of Metal is how fantastic its sound design. It really conveys a sense of what it's like to wear cochlear implants and to suffer sudden profound hearing loss.
What must next be said is how fantastic the film is in every other aspect. Riz Ahmed and Paul Raci's performances are inch-perfect in this tale about a heavy metal drummer who ends up going deaf.
More than that, the direction and writing by Darius Marder are so delicately visceral that the film is quiet yet emotionally devastating as you feel Ruben's life slowly being taken away from him.
Sound of Metal showcases a culture that isn't often given the spotlight, and the film's message (of how important it is to keep moving forward in life) is beautiful, even if life can be monumentally hard.
3. Manchester by the Sea (2016)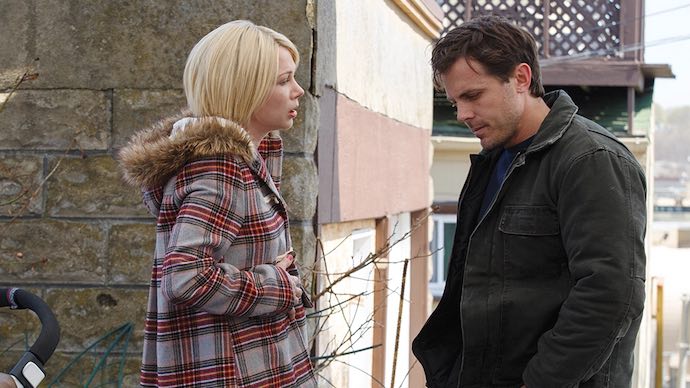 Films about unrelenting pain can be so shattering to watch that you don't want to watch. Manchester-by-the-Sea is brilliant because its narrative builds to the climax so slowly, which is how it prepares you for the blow.
Casey Affleck and Michelle Williams' performances are incredibly gripping and you can't take your eyes off of them for a second in fear that you might miss something important between these two parents.
Both were nominated for Academy Awards for their roles, with Affleck even winning. Kenneth Lonergan's subtle direction allows the performances of the film to shine through, while his screenplay also earned him an Academy Award.
2. You Were Never Really Here (2017)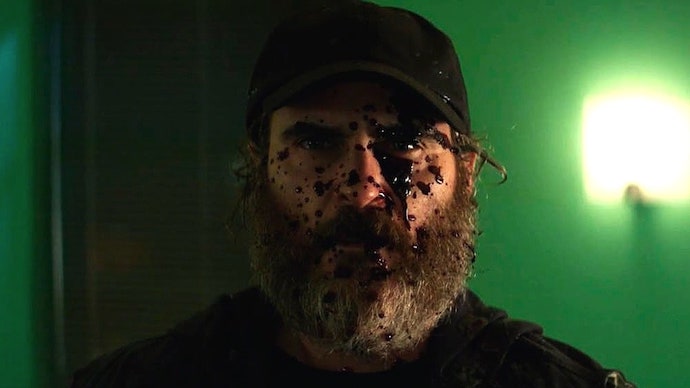 The story of a man for hire who deals in brutal justice with his hammer against those who traffic children? That may not sound like the recipe for a profound and thought-provoking journey, but it absolutely is in Lynne Ramsay's You Were Never Really Here.
In a Terrence Malick-esque move that's predicated on a low budget, Ramsay gives you the aftermath of Joe's rampages without actually showing those rampages in action. And leaving it up to the viewer's imagination actually makes the violence seem worse.
Ramsay and Joaquin Phoenix were acclaimed for their work on this film, which was nominated for the Palme D'or at the Cannes Film Festival. (Unfortunately, it didn't win.)
1. The Handmaiden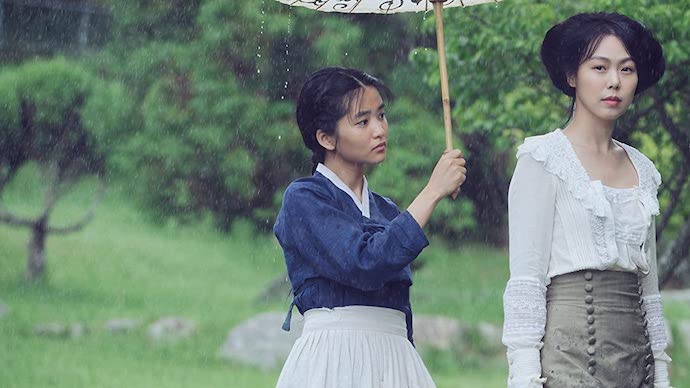 South Korean cinema has been a haven for auteur-driven films over the past few decades, giving filmmakers the environment they need to complete vast pictures that adhere to their particular visions.
The Handmaiden plays out like a modern fairy tale, where a con artist is sent to be a handmaiden to a wealthy heiress, but they end up falling in love. Don't be fooled, though. The Handmaiden is nothing like a Disney film, what with its unrelenting depictions of violence and sex.
Director Park Chan-wook's vision for the material is brought to life in an epic voyage of love and deception. The performances and writing are superb, with the audience never quite knowing where it's going.
The Handmaiden is a masterpiece that feels like the final step in South Korea's output, forcing the rest of the world to finally sit up and take real notice of what the country's movie industry is capable of producing.