If you're not stoked for the Sega Genesis Mini, then shame on you. So far, this retro revamp is shaping up to be just as good as Nintendo's SNES Classic Mini and NES Classic Mini.
Sega plans to release The Sega Genesis Mini in September of this year, so it's time to get pumped in the meantime. These are the reasons why I'm excited for the Sega Genesis Mini (and why you should be too).
1. It Comes Packed With 40 Games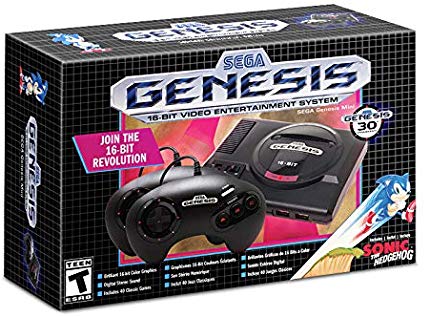 Nintendo's SNES Mini comes with only 20 games, and its NES Mini comes with 30. Let's not even talk about the disappointment of the PlayStation Classic, which doesn't even include the best PlayStation titles.
The Sega Genesis Mini comes with 40 classic titles. It beats out all other gaming giants in terms of quantity, but what about quality? We can already tell by the preliminary game lineup that the Sega Genesis Mini will include the most popular games of the past.
Sega has only revealed ten of the games, and all of them deserve a place on the Genesis Mini. These games include:
Ecco the Dolphin
Castlevania Bloodlines
Space Harrier II
Shining Force
Dr. Robotnik's Mean Bean Machine
Toe Jam & Earl
Comix Zone
Sonic the Hedgehog
Altered Beast
Gunstar Heroes
You can't have a Sega Genesis Mini without all of these iconic games, so Sega has done a great job so far in that regard. If you're not familiar with some of these games, here's a quick rundown of the most noteworthy titles on this list.
Castlevania Bloodlines
Castlevania Bloodlines is, unfortunately, the only Castlevania game in the series to get a place on the Sega Genesis. Join the vampire-fighting forces of John Morris and Eric Lecarde as you work to prevent the resurrection of Count Dracula in this action-adventure platformer.
Comix Zone
The creativity and art style makes this beat-'em-up game legendary. Comix Zone follows comic book artist Sketch Turner. After lightning strikes Sketch's comic book, the mutant villain from the comic, Mortus, comes to life. Mortus sends Sketch into the comic book, drawing enemies that Sketch has to defeat in each panel.
Sonic the Hedgehog
How can I talk about the Sega Genesis without mentioning Sonic? Sonic the Hedgehog doesn't really need an introduction. After all, it is the first Sonic game ever created.
If you never got the chance to play Sonic 1 then you're in for a treat. It's arguably the best Sonic game in the series, and it's definitely refreshing compared to more recent mediocre releases like Sonic Unleashed.
2. AtGames Is Not Involved
I don't mean to diss AtGames, but it hasn't done any justice for Sega in the past. Atgames is known for its Atari Flashback system, and it should've just stuck with that.
When Atgames came out with its Sega Genesis Flashback console, it only succeeded in taking the fun out of each and every game. Atgames resurrected classic Sega games, then proceeded to keep them in a zombie-like state—all the games on the Sega Genesis Flashback features frame-drops and have noticeable pitch changes in their music. In other words, the games don't look or sound like the original Sega games you know and love.
Sega made the wise decision to appoint M2 as the emulation experts for the Sega Genesis Mini. M2 recently revived Sega games for the Nintendo Switch. If you played any of the Sega Ages games, you'll know that you can trust M2 and its emulation skills.
3. USB Controllers
The only thing really disappointing about the Sega Genesis Mini is its lack of a six-button controller. Everybody who's played the Sega Genesis knows that the three-button controller is inferior to the six-button layout when it comes to playing Mortal Kombat and Street Fighter. I'm not sure why Sega decided to only give Japan the six-button controller, but all hope isn't lost.
The controllers use a USB port, so that means you can purchase a USB-based six-button controller and still use it. While shelling out the cash just for three extra buttons isn't the most ideal scenario, at least Sega gives us the chance to switch out our controllers.
4. Just Look at It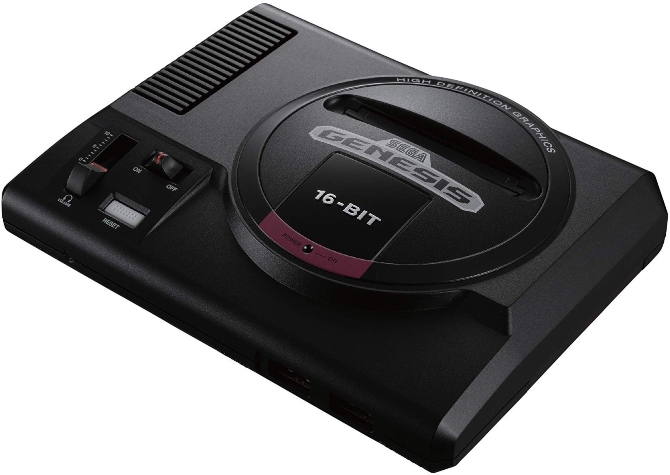 The Sega Genesis Mini just looks plain awesome. It's an exact replica of the original Sega Genesis, except it's smaller and more compact. Although it comes with an openable cartridge slot, it's just for show. In reality, the slot is too small to fit an actual Genesis cartridge.
5. It's Worth Your Money
The SNES Classic was originally priced at $60 for only 20 games. Since it's been discontinued, the price has skyrocketed.
You really can't go wrong with the Sega's offer of 40 games for $79.99. The classic console is available for preorder right now, and it's probably a good idea to jump on it. Nintendo's classic consoles sold out extremely fast, and the same can happen to the Sega Genesis Mini.
Will the Sega Genesis Mini Be a Success?
All in all, the Sega Genesis Mini looks like a promising take on the original console. With M2 working on the emulation, there's no way that classic games like Sonic the Hedgehog can get tarnished.
Don't you wish that there could be a TurboGrafx-16 Classic? Check out these forgotten TurboGrafx-16 games that are worth replaying.