In the midst of an intense game streaming war between Twitch, YouTube Gaming, Facebook Gaming, and Mixer, the Microsoft-owned Mixer drops out and partners with Facebook Gaming. While this leaves millions of Mixer users in limbo, Facebook Gaming has made it easy to transfer the contents of your Mixer account to Facebook.
Whether you're new to the world of streaming, or have been forced to move on from Mixer, you're probably wondering what it's like to use Facebook Gaming. If that's the case, we've broken down everything you need to know about Facebook Gaming.
What Is Facebook Gaming?
After tons of streamers took to Facebook Live to air their gaming sessions, Facebook decided to release Facebook Gaming in June of 2018. This platform is designed to compete with all of the big names in livestreaming, and has already garnered a few high-profile streamers like Ronda Rousey and Super Smash Bros. champ, ZeRo.
Facebook Gaming isn't just available on its desktop site—it's also available for download as a mobile app for Android devices.
How to Use Facebook Gaming
Fortunately, Facebook Gaming is relatively easy to use. It definitely differs from other streaming platforms, but it's not significant enough to cause massive frustration.
Getting Started
Although you can view and browse streams on Facebook Gaming without a Facebook account, you'll have to create an account if you want to comment on streams, follow other users, and go live. Once you create a Facebook account (or if you have one already), you can navigate to Facebook Gaming and get started instantly.
The Viewing Experience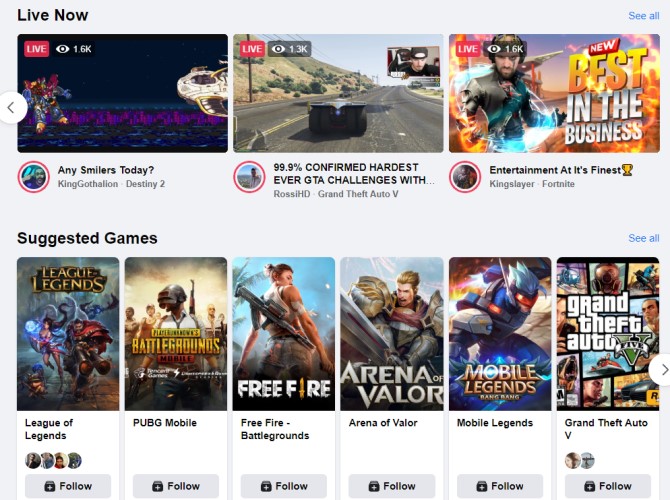 On Facebook Gaming's Home page, you'll see the current featured stream, followed by a carousel of other featured livestreams, popular livestream clips, replayable streams, as well as recommended streamers and games.
To check out even more streams, you can head to the Browse Games page in the left sidebar. Here, you can browse through dozens of different games and view any active streams.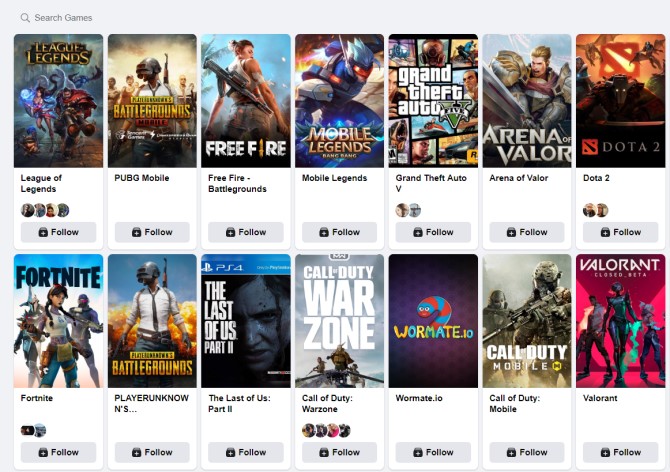 Head to the Browse Streamers tab in the left sidebar to find new streamers to follow. Just because a streamer is on this list doesn't mean they're currently live, so you might have to check back later to see them in action. Otherwise, you can browse that user's prerecorded clips and old livestreams.
While watching a stream, you can send out emoticons and make comments. Your full Facebook name gets displayed in the comments section, which isn't the most ideal for obvious privacy reasons.
The Streaming Experience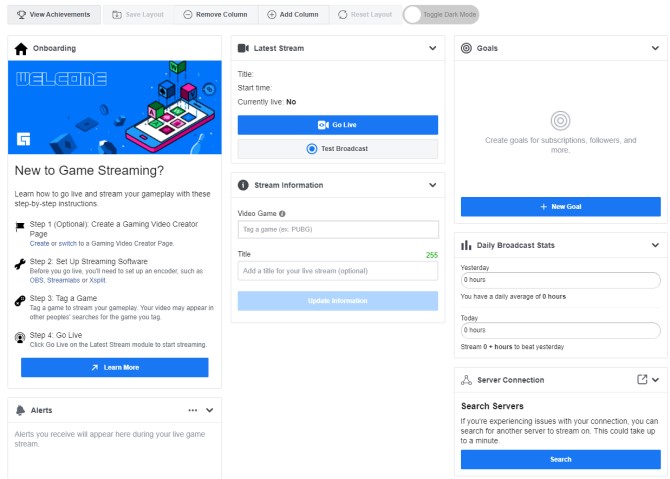 To start a livestream, you first have to create a page for your gaming channel. After that, follow these simple steps:
Set up and adjust your streaming software of choice.
Head back to the Streamer Dashboard, and tag the game that you're playing under the "Stream Information" heading.
Hit Go Live underneath "Latest Stream."
Copy and paste the stream key into your streaming software.
Get ready to start streaming!
When it comes to making money off of your stream, you have to join Facebook's Level Up program. To qualify for this, you'll need at least 100 followers, as well as an account that's more than two weeks old. This program allows you to make money off of Facebook Stars (tips from viewers), as well as Fan Subscriptions.
How to Transfer Your Mixer Account to Facebook Gaming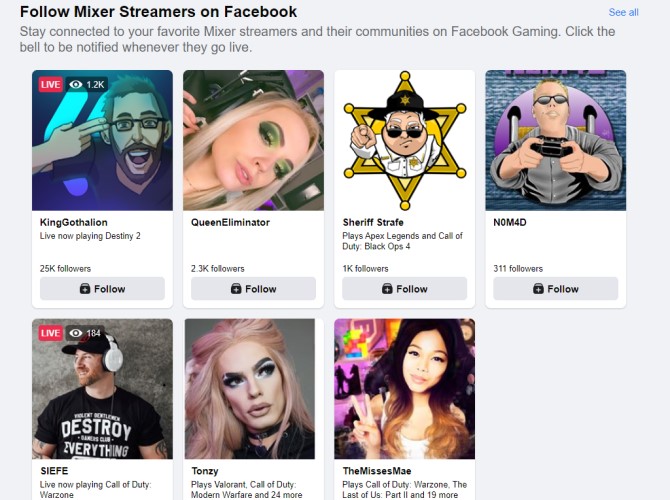 Already have a Mixer account? You can actually sign in to your Mixer account through Facebook Gaming—simply head to the Mixer | Facebook Gaming page to access your account.
When you sign in, you'll see a list of the Mixer streamers that have already established themselves on Facebook Gaming. If you have leftover Embers, channel subscriptions, or a Mixer Pro subscription, Microsoft promises to give you an Xbox Gift Card in exchange. And if you're a streamer with the Mixer Partner status, you'll get automatically accepted into Facebook's Level Up program.
Will You Join Facebook Gaming?
Facebook has been the target of countless controversies, so it's not surprising that many viewers and streamers opt for Twitch and YouTube Gaming instead. If you manage to look past Facebook's flaws, Facebook Gaming is still a reliable and entertaining streaming platform.
Are you thinking about becoming a streamer? Make sure you have some essential streaming equipment before you get started.