It's almost obscene that Netflix did not advertise this show better. In an era where data is king and we have disasters like the cancellation of Tuca and Bertie, I unfortunately cannot blame my lack of High Seas knowledge on the almighty algorithm.
Netflix did advertise this one to me, right off the bat, but they did it poorly: from the write-up and the trailer, I thought it would be a simple murder mystery. But... it was so much more than that!
The Premise
Set in 1940s Spain just after WW2, socialite sisters Eva and Carolina are traveling across the Atlantic Ocean to Brazil to start a new life after the recent, tragic death of their father.
When they try to board the ship, they are accosted by a woman who begs for their help. This mystery woman claims that she's escaping an abusive marriage, and the younger sister, Eva—an aspiring novelist—cannot bear to see another woman suffer. The two sisters smuggle the wayward bride on board.
When someone ends up murdered, Eva and Carolina begin to suspect that something more sinister is afoot. Aided by the dashing, incredibly handsome first officer, Nicolás Vázquez, Eva sets out to solve the murders. That is, if she and Nicolás can stop kissing for like six seconds.
Seriously, why was this advertised as a murder mystery?! It's a romantic drama with soap opera twists, and if my friends and social media mutuals don't watch this, then I can't trust them anymore. Sorry, those are the rules.
The Good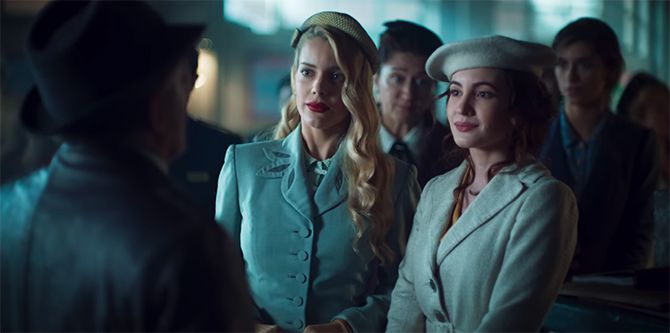 I genuinely did not expect to love this series as much as I did. The plot moves along at a perfect pace, and there's ample twists and turns to satisfy even the most discerning of mystery fans.
High Seas also digs into the motivation of these characters and their relationships in a way that deeply resonates.
The younger sister, Eva, is imminently relatable to someone like me: she's an aspiring novelist who loves a good murder mystery and doesn't back down from a fight. She's also incredibly empathetic towards those in need.
While romance is key in High Seas, the friendships between these women take center stage. Eva's nuanced relationship with her sister is built upon a foundation of implicit trust and love, and equally complex are the other female characters in their supporting roles, ranging from the lounge-singer Clara to the battered-but-jaded socialite Natalia.
All of these women have an intrinsic understanding that the world is biased against their gender. They know that if they want to survive they need to be there for each other, regardless of class.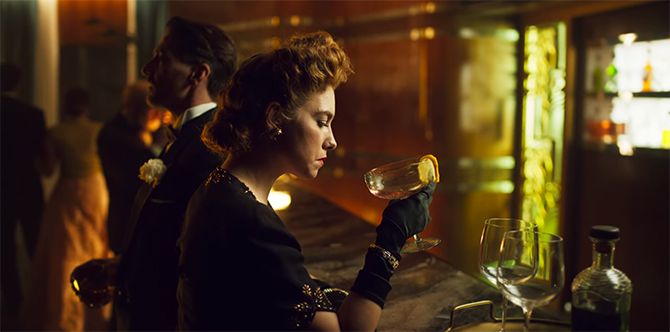 This dynamic of solidarity plays heavily into the 1940s setting, and the physical set designs of this era are utterly scrumptious.
While I initially had questions as to why there was so much wealth floating around so soon after the war (and why so few people were suffering from trauma), it eventually became clear that High Seas is less concerned with grimdark realities and more with romantic comedy. The entire thing is full of slapstick humor.
That said, High Seas did not sacrifice its driving impetus for comedy. It got dark where it needed to get dark, and every scene between Eva and Nicolás oozed sexual tension.
Jon Kortajarena was perfectly cast as the aforementioned Nicolás: a rougish seafarer who was plucked from a life of petty thievery by the kind-but-ultimately-misguided Capitán Santiago Aguirre. All of the other characters were perfectly played, too.
The Bad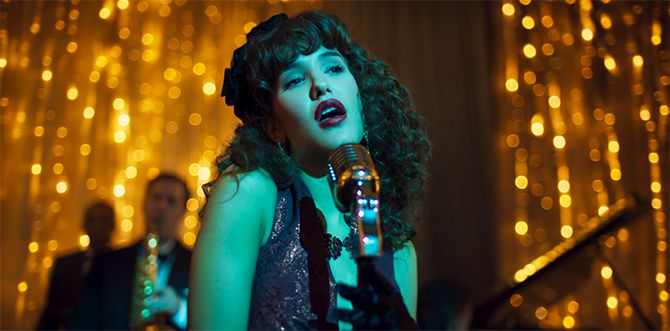 No series is perfect, and while I enjoyed this show, there is a subplot in it that gives me pause.
It involves the lounge singer, Clara, and the age-old tale of powerful, monied men who use sexual coercion (and outright assault) as a bargaining chip in a woman's career.
The way this subplot was handled is not nearly as graphic as the overwhelming disappointment that was Into the Forest. Nor does it feel exploitative in how it presents this scene.
Unfortunately—because this series is slightly comedic—this element feels out of place and perhaps not handled as sensitively as it could be, due to the lack of gravitas in the series. So it's prudent to give a mild warning for folks who might be triggered by this content.
The Verdict
One of the mysteries that High Seas delves into—and grapples with—is the legacy of the Nazis and Nazi collaborators, and how so many of them fled to South America after WW2 in an effort to escape justice.
The most famous example of this was Josef Mengele, a war criminal and physician at Auschwitz who performed lethal human experiments. He fled to Argentina after the war before eventually relocating to Brazil. Mengele died via stroke in 1979.
High Seas (Season 1)
High Seas (Season 1)
An aspiring novelist tries to solve a murder mystery while getting hot n' heavy with the ship's second-in-command.
An aspiring novelist tries to solve a murder mystery while getting hot n' heavy with the ship's second-in-command.