Communities are an integral part of being human. Though we've become highly advanced, we're ultimately still social primates who rely on a network of family, friends, and peers.
Our need for community reflects something intrinsic to the human condition—and, needless to say, cinema knows this.
There have been all kinds of films that explore the idea of community in various different ways, from comedic satires to heartfelt dramas to horrific thrillers about community gone awry.
Here are our picks for the best movies about communities that explore the many themes that arise from community.
10. The Beach (2000)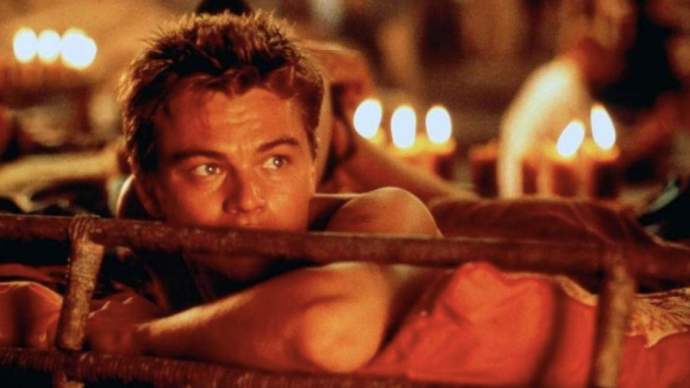 You may or may not have had the opportunity to enjoy a gap year at some point, but I can all but guarantee that you've never had an experience quite like the one in The Beach.
When Richard (played by Leonardo DiCaprio) discovers an isolated paradise on an island off the coast of Thailand, he can't believe his luck.
But he's bound to secrecy by the community he joins. They want no one else to discover their blissful arcadia.
Unfortunately for Richard, he soon realizes that even paradise comes with a certain price...
Directed by Danny Boyle and also starring Tilda Swinton and Daniel York, The Beach is a dramatic adventure takes a look at the insidious side of heaven on Earth.
9. The Village (2004)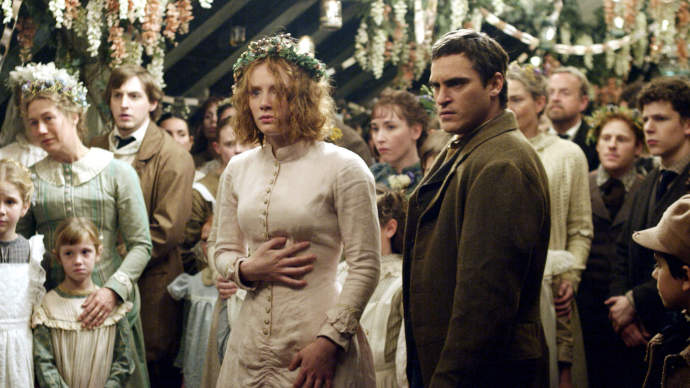 Before M. Night Shyamalan squandered the reputation he'd built with The Sixth Sense and turned his name into box office poison, he directed the period mystery thriller The Village.
Living in a 19th century village, Lucius (played by Joaquin Phoenix) falls ill after being stabbed. Ivy (played by Bryce Dallas Howard), who's determined to save her love, wants to venture outside the village to retrieve medical supplies from a nearby town.
But the surrounding woods are inhabited by creatures that are highly dangerous, or so she's told. Ivy suspects she hasn't been told the truth, that her entire life was some kind of indoctrination.
The Village offers an interesting look at how a community can induce fear in its population in order to propagate a particular worldview.
8. The Other Lamb (2019)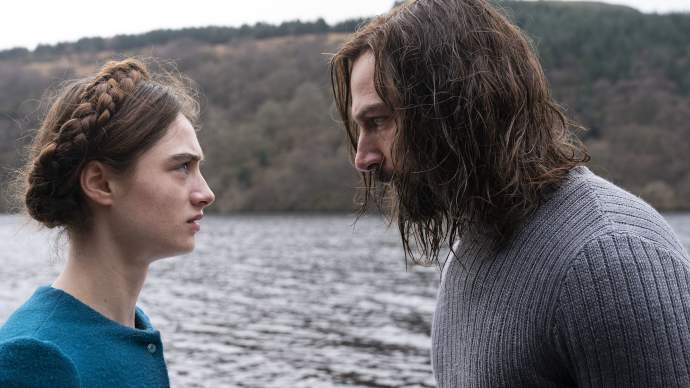 Malgorzata Szumowska's The Other Lamb is a horror film that examines the way cult leaders can influence and contorl those who live within their community.
Selah (played by Raffey Cassidy) lives in a forest amongst several other women and one male named Shepherd (played by Michiel Huisman). He, of course, also happens to be their cult leader.
And when Selah finds herself as the primary object of Shepherd's desires, she begins to question some of his teachings.
Much like The Village, The Other Lamb looks at how a cultic community can be dangerous when isolated from greater civilization.
7. Disobedience (2017)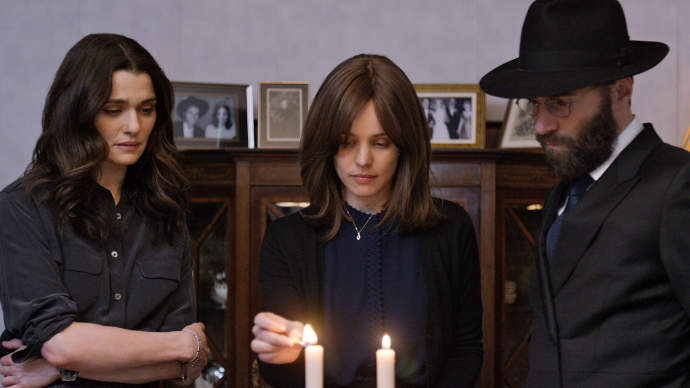 Directed by Sebastián Lelio, Disobedience tells a story of secret passion in a community that forbids such romances.
When Ronit Krushka (played by Rachel Weisz) returns home after the death of her father, she realizes she has a lot to process.
And when her old flame Esti Kuperman (played by Rachel McAdams) re-enters her life, things become infinitely more complicated.
Rachel Weisz and Rachel McAdams both give tour-de-force performances in this film that provides a critical look at the oppressive effects religious communities can have on its members.
6. Women Talking (2022)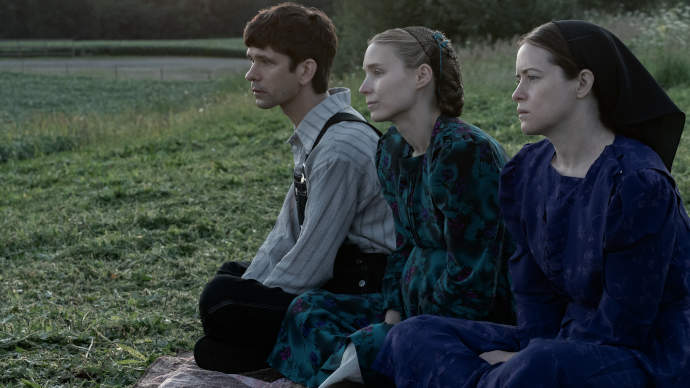 Colored with the feminist shades of Margaret Atwood, Women Talking examines the horrifying results that isolation and institutionalized misogyny can have on a close-knit community.
A small rural commune will never be the same again when a group of women reveal a terrible secret: for years, the men of the community have been drugging and raping the women. With the truth out, the women discuss their newfound situation.
Directed by Sarah Polley and starring Frances McDormand, Rooney Mara, Claire Foy, Jessie Buckley, and Ben Whishaw, Women Talking isn't just a great movie about communities, but also one of the most important movies to come out in recent years.
5. Rosemary's Baby (1968)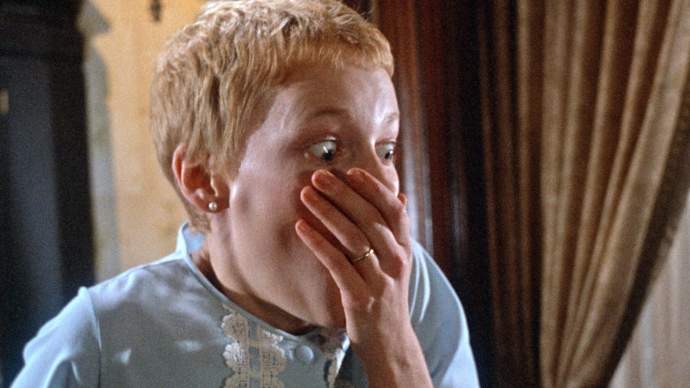 Director Roman Polanski made one of the most unnerving movies about community when he directed Rosemary's Baby.
Starring Mia Farrow and John Cassavetes, the story follows a young couple who have just moved into a new apartment building. Soon after, someone jumps from a window and dies right outside the front door.
And it doesn't end there. Rosemary (played by Mia Farrow) begins to have horrible dreams, hear things in the hallway, and even suspect that her neighbors have sinister intentions for her unborn baby.
Truly one of the most unsettling movies of all time, Rosemary's Baby hits hard because it hits close to home, showing us the malicious forms that community can take.
4. Midsommar (2019)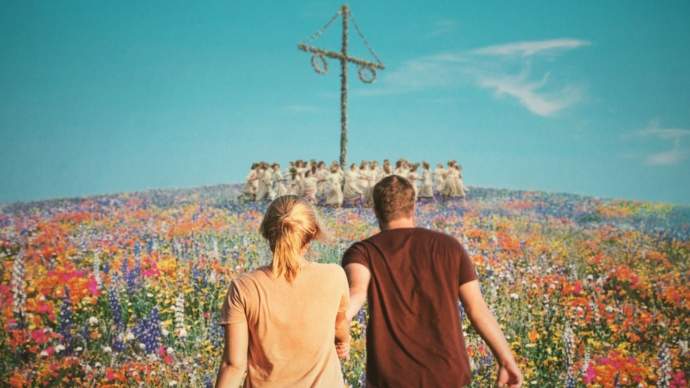 With Midsommar, director Ari Aster crafted one of the most disturbing movies about the extensions of community.
After Dani (played by Florence Pugh) suffers an unimaginable tragedy, she falls on her boyfriend (played by Jack Reynor) for support. However, he isn't exactly the most supportive.
Begrudgingly, he invites her along with him and his friends to experience the festival of an isolated community in rural Sweden. What happens next, none of them could have predicted.
Midsommar is widely regarded as one of the best horror movies of the 21st century for many reasons, and one of those reasons is its interesting spin on the theme of community.
3. Beasts of the Southern Wild (2012)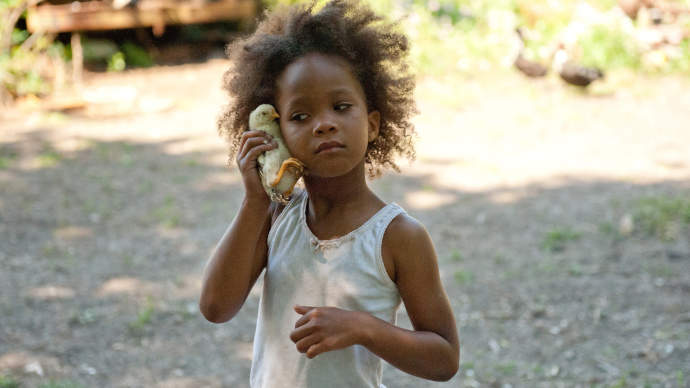 Who doesn't love the theme of community explored through the style of magical realism? That's Beasts of the Southern Wild in a nutshell.
Set in Louisiana, this film follows Hushpuppy (played by Quvenzhané Wallis), a young girl who's raised by her troubled, single father Wink (played by Dwight Henry).
As a hurricane approaches and threatens to extinguish a small community's way of life, everyone will need to rely on each other to get through the difficult times that lie ahead.
Directed by Benh Zeitlin, plus an uplifting score by Dan Romer, Beasts of the Southern Wild is about the impact that family and community can have on a young person's life, particularly during times of hardship.
2. The Wicker Man (1973)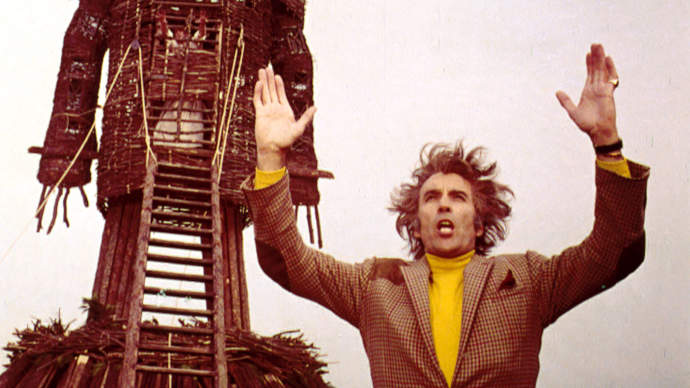 The Wicker Man doesn't necessarily showcase the healing qualities of community, nor does it demonstrate the supportive functions that tight-knit communities often possess.
Instead, this classic folk horror movie conveys the horrifying consequences of a community that's been too insulated for too long.
When a detective (played by Edward Woodward) is called to an island to investigate the disappearance of a young girl, he finds all manner of strange behavior on the island: public nudity, improper education, and rampant promiscuity.
But he soon discovers that these things are the least concerning aspects of what make this community truly dysfunctional.
Directed by Robin Hardy, The Wicker Man is terrifying because it communicates the long-lasting ramifications of chronic insularity, all with unsettling realism.
A classic of the genre, it was massively influential and can be seen to have inspired the likes of Ari Aster's Midsommar.
1. It's a Wonderful Life (1946)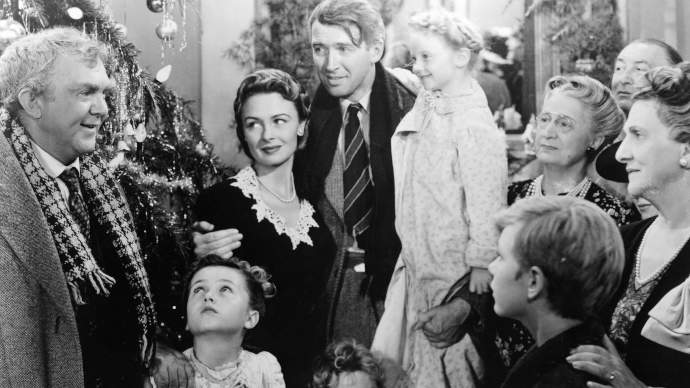 There's no better film about the heartwarming embrace of community than the classic It's a Wonderful Life.
When family man George Bailey (played by James Stewart) resolves to kill himself due to drastic money problems, his guardian angel (played by Henry Travers) comes down from heaven to show him how essential he is to his community.
Thus begins George's journey of re-examining his entire existence, and it's a journey that'll leave you in tears as it demonstrates the great importance of family and friends.
Directed by Frank Capra, It's a Wonderful Life is his most beloved work and remains a classic Christmas film. However, at its core, it's a film about community, and it's the best to ever do it.