Most of the time, collector's editions of video games are not a sound investment. They cost an unreasonable amount of money for what usually amounts to the game, some DLC, and a few pieces of swag.
Just because most collector's editions aren't worth the plastic their figures are made out of, doesn't mean there aren't some exceptions.
These Xbox One Collector's Editions actually held their value so they're worth around as much as they were when they first came out. And on the off chance that you actually kept them sealed in the box, you could be looking at a pretty substantial profit.
6. Resident Evil 2 Collector's Edition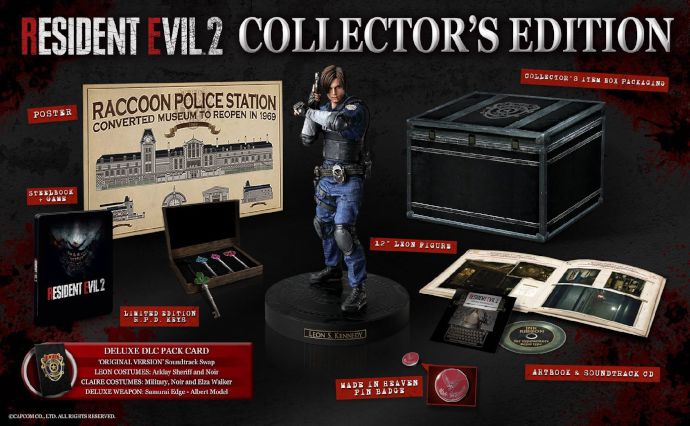 Complete Opened Value: $212.50
Sealed Value: $265.29
Original MSRP: $199.99
This collector's edition only came out a few months ago, and it's already managed to appreciate in value, even if it's opened.
That means you could have purchased Resident Evil 2 on launch day, played through the game, and then sold the collector's edition for a small profit!
5. Final Fantasy XV Ultimate Collector's Edition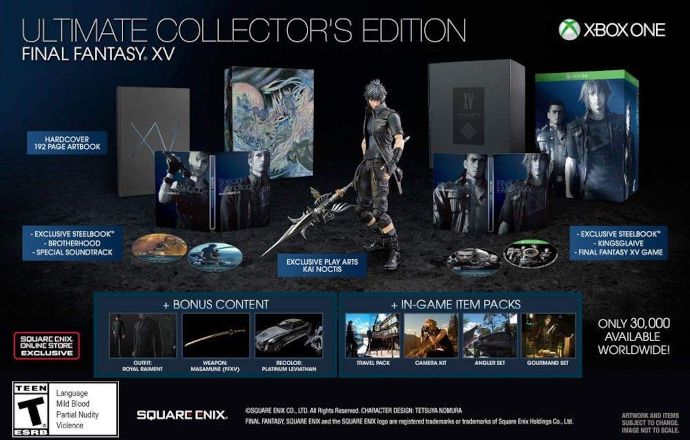 Complete Opened Value : $280
Sealed Value: $345
Original MSRP: $269.99
Final Fantasy fans tend to be some of the most dedicated out there, which makes the value of this collector's edition no surprise at all. It was only available for a limited time, so anyone who didn't snag one quickly missed out.
Thankfully, a sealed one is only selling for a bit more than MSRP, so you can still grab one without breaking the bank too much.
4. Call of Duty Black Ops III Juggernog Edition
Opened Value: $300
Sealed Value: $610.71
Original MSRP: $289.99
This is one of the all-time classic collector's editions since it actually comes with a functioning refrigerator that'll help you keep your drinks cold while you own newbs in your favorite shooter.
Part of the reason the value of this one is so high is that it's a bit older than the rest on the list (it came out in 2015 for Xbox One), so finding a sealed one quite rare.
3. Resident Evil 7 Biohazard Collector's Edition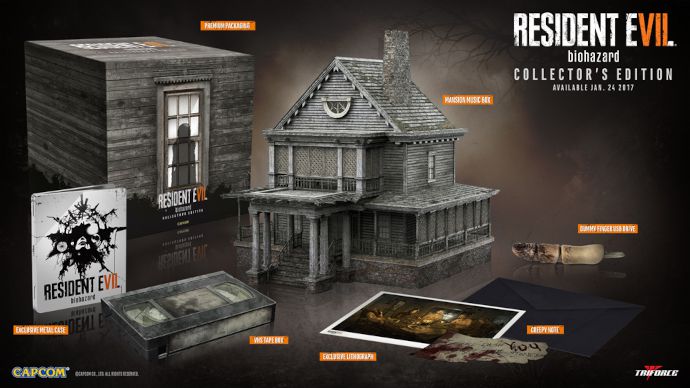 Complete Opened Value: $337.50
Sealed Value: $406.17
Original MSRP: $179.99
Sealed editions of Resident Evil 7 Biohazard Collector's Edition don't come on the market very often, which is why this one has more than doubled in value since its initial release, which wasn't even that long ago.
Even though it's not that old, only a limited quantity was sold, so there's not a lot out there.
2. Witcher 3: Wild Hunt Collector's Edition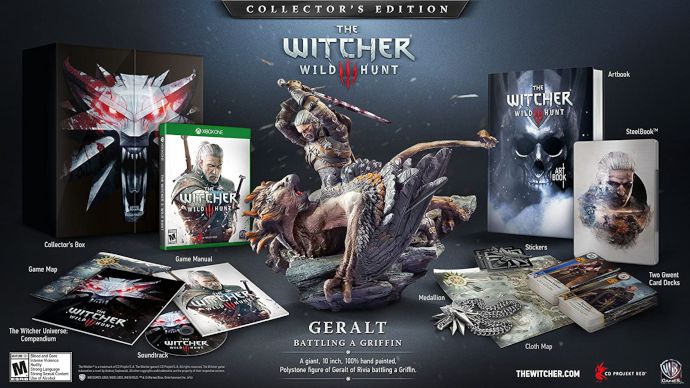 Complete Opened Value: $359.99
Sealed Value: $380.29
Original MSRP: $149.99
The Witcher 3 is one of the best games of the console generation, and its collector's edition is quite awesome. It comes with a badass statue of Geralt fighting a griffin, and who wouldn't want that in their collection?
Sales of this collector's edition are actually pretty common on eBay, so if you want to get one you shouldn't have to search too hard. But you are going to have to pay, with sealed editions fetching closte to $400.
1. Assassin's Creed: Origins Legendary Edition
Complete Opened Value: $874
Sealed Value: $1399.99
Original MSRP: $799.99
This is the granddaddy of all collector's editions. Of course, it has an unfair advantage because it started off much more expensive than all the others on the list.
That said, even an opened version is worth slightly more than the MSRP for a sealed one, so it's done a pretty good job of staying valuable.
The Collectors of Collector's Editions...
If you're all about getting your hands on the exclusive collector's editions of your favorite games, these are definitely the ones that offered a pretty solid return on investment.
In fact, even opened, each game on this has actually appreciated in value since it was first released, which isn't something you can say for too many video games.
And if you have one sealed, you could have doubled the price you originally paid, which is nothing to sneeze at!