Hulu's library of great shows and movies is overwhelming. After you drown in the wave of binge-worthy content, it might seem like there's nothing left to watch.
However, hidden in Hulu's deepest corners are lesser-known movies and TV shows that you probably skipped over. Next time you start streaming, keep Hulu's hidden gems in mind.
Hulu offers a 30-day free trial so you can watch all kinds of TV shows and movies. Cancel at any time without losing the rest of the trial. Start your free trial!
Booksmart tells the story of Amy and Molly, two high school seniors who've been playing by the rules for their entire high school career.
The duo may have good grades, but they missed out on the fun side of high school. The night before graduation, the two girls attempt to make up for all the excitement they missed, and chaos ensues.
In this thrilling miniseries, Lily Chan works as an engineer for a quantum computing company alongside her boyfriend, Sergei. When her boyfriend goes missing, Lily suspects that her boss, played by Nick Offerman, has something to do with it.
Pen15 will leave you cringing and laughing at the same time. This hilarious series follows two awkward 13-year-old girls (who are actually played by adults), as they attempt to survive middle school.
Before you watch this touching Studio Ghibli film, make sure you have a box of tissues nearby. Grave of the Fireflies takes place in Japan following the devastating World War II bombing.
Two young orphans, Seita and Setsuko, struggle to survive the aftermath—the fact that this film is based on a true story only makes it more heartbreaking.
We Need to Talk About Kevin depicts the life of Kevin, a troubled young boy. Since childhood, Kevin has caused nothing but trouble for his mother and everyone around him.
Unsurprisingly, Kevin grows up to become a sociopath and commits an unspeakable crime.
You might remember the incident that rocked the world of figure skating in 1994.
I, Tonya is based on that notorious scandal involving Tonya, her ex-husband, and Tonya's biggest rival: Nancy Kerrigan. When Tonya's ex-husband purposefully injures Nancy, Tonya's reputation is ruined forever.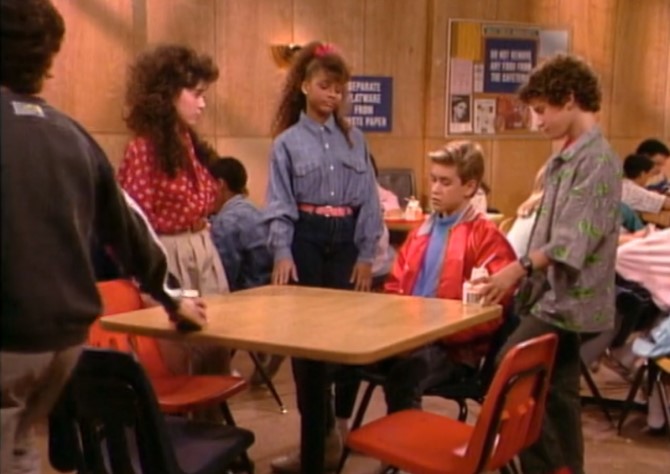 With Saved by the Bell on Hulu, you can now relive the classic late 80s/early 90s show that defined your childhood. Watch your favorite television gang, Zack, Screech, Slater, Kelly, Lisa, and Jessie, as they navigate the halls of high school.
Beach Bum might seem a bit wacky—and it is—but it's worth watching. Matthew McConaughey plays Moondog, a carefree poet who lives in the Florida Keys. The film chronicles Moondog's wild lifestyle that gets interrupted by a tragic event.
If you need a laugh, turn on Gintama. In this anime series, American ships never forced Japan to open for international trade in 1853—Feudal Japan gets overrun by aliens instead.
Now that samurai are deemed useless, Gintoki's out of a job, and he's forced to make ends meet by running an odd-jobs business.
The Hulu original miniseries 11.22.63, is based on Stephen King's novel of the same name. It stars James Franco as Jake Epping, an English teacher who's faced with the opportunity of a lifetime: to travel back in time to prevent John F. Kennedy's assassination.
Even More to Watch on Hulu
Skimming through Hulu's shows and movies can make you miss out on some amazing content. Take your time as you browse, and you'll discover the movies and shows you overlooked.