LL Cool J once rapped: "Don't call it a comeback, I've been here for years." Well, sometimes, despite the fact somebody has been around for years, their careers will fall and their popularity will wain.
It happens all the time across multiple areas of entertainment. It's an unwritten rule that very few can remain evergreen throughout an entire entertainment career, pulling in audiences every time.
And this is no more true than in Hollywood, where actors and actresses can explode into stardom, be the talk of the town, and still fade away into the background. Stagnant careers are the norm—and when that happens, only the best can truly strike a proper comeback.
Here are our picks for the best movie actor comebacks in Hollywood, with performances truly worth experiencing.
8. John Travolta in Pulp Fiction (1994)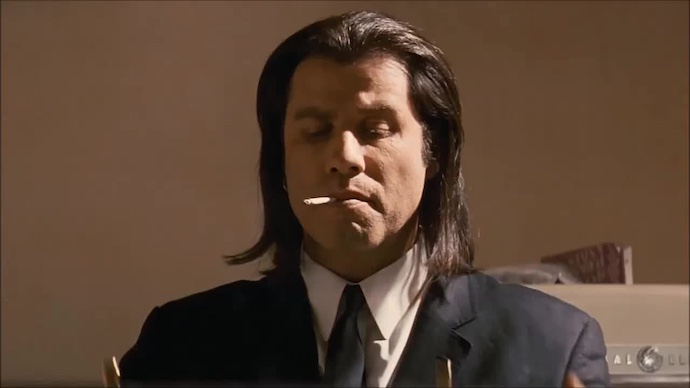 By the 1990s, John Travolta's career had long turned cold, to the point where most casting directors would pronounce him DOA when speaking of the 70s star. However, Quentin Tarantino had other ideas when he cast the passé actor in Pulp Fiction.
The film is a masterpiece—with some still calling it Tarantino's best work—and was responsible for John Travolta's revival. As Vince Vega, Travolta brought across a complex and comedically twisted gangster who ends up in a bind when his boss's wife overdoses on his stash.
Travolta garnered an Academy Award nomination for his performance and started a new era in his career with Pulp Fiction. Sadly, in recent years, he seems to have stagnated again.
7. Matthew McConaughey in Dallas Buyers Club (2013)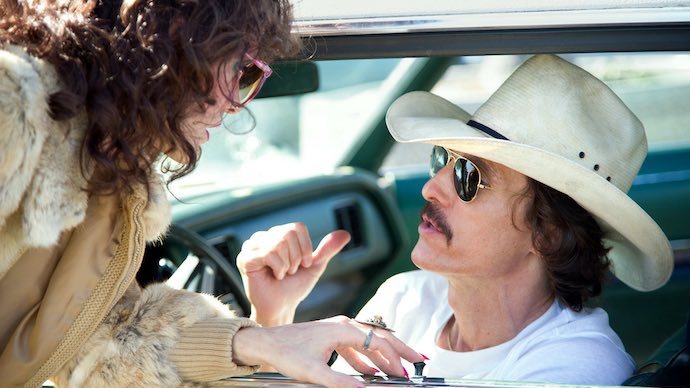 Master of the romantic comedy, Matthew McConaughey eventually became typecasted as a man who could do no more than lead rom-coms. So, Matthew McConaughey started being more selective with his roles so that he could experience a career shift.
Leading up to his Oscar-winning performance in Dallas Buyers Club, McConaughey was starring in roles that felt deeper and more challenging. The "McConaissance" may have peaked with Dallas Buyers Club, but it started with films like Magic Mike and The Lincoln Lawyer.
Today, McConaughey is a Hollywood icon who broke free of the genre that trapped him. He's a proven living guru, all thanks to his revival and success during that four-year period.
6. Michael Keaton in Birdman (2014)
The odd thing about Michael Keaton's return to the top of Hollywood is that nobody could work out why it ended in the first place. Keaton had soared high during the 80s and 90s, but he evidently stepped back from the industry to spend more time with his son.
When his son got older, Michael Keaton began to rebuild his reputation with fun turns in movies like The Other Guys, where his comedic side really shined through.
But then came Birdman, which told the story of an actor who once played a superhero but now suffered a stagnating career. It was a stroke of genius from Keaton, who used his experience as Batman to anchor his performance.
The role brought him renewed fame and an Oscar nomination, as well his return to the role of Batman in the upcoming film The Flash.
5. Mickey Rourke in The Wrestler (2008)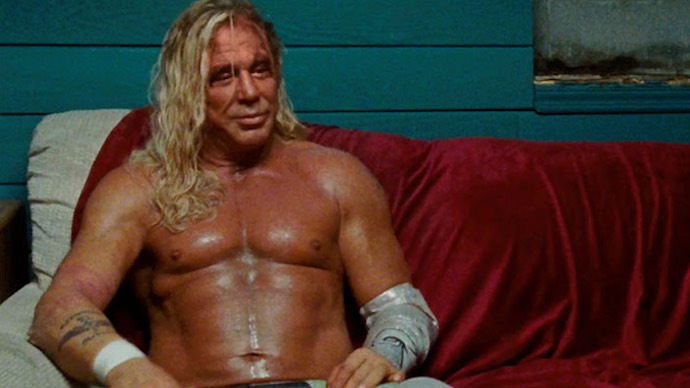 Some careers nosedive deeper than others, but it's hard to think of one who had less left than Mickey Rourke. The once-promising actor had torpedoed his career with years of addiction and bizarre behavior.
But, with his problems behind him, he shot back to fame with his tortured performance as Randy "The Ram" Robinson in The Wrestler.
Rourke's role pushed him into the big time, and his entertainment career saw a huge resurrection as a result. It even landed him roles in various new Hollywood films, including Iron Man 2.
Mickey Rourke was denied an Academy Award at the last moment by Sean Penn, despite Rourke having won almost every other major award that year. Sadly, his newfound popularity didn't last as he sunk himself again with bad choices and bizarre motives.
4. Nicolas Cage in The Unbearable Weight of Massive Talent (2022)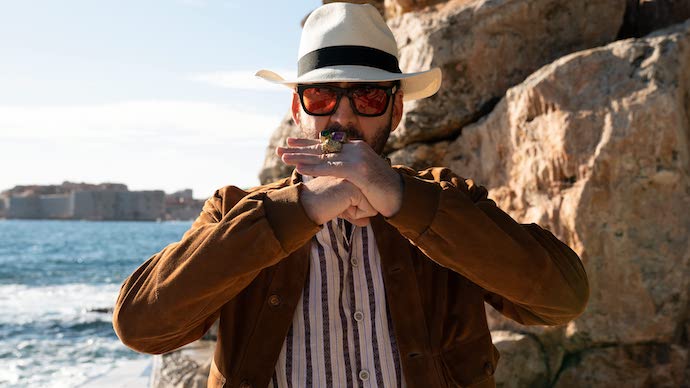 After a famed tax case that forced Nicolas Cage to pay back millions of dollars to the IRS, he had no choice but to accept pretty much any movie role that came his way.
Cage never quite fell from grace, but seeing him star in horrible movie after horrible movie turned him into something of a joke that eclipsed his former career as Hollywood's leading madman.
During those questionable years, Cage still gave some noteworthy performances in a few of those projects, with Pig being a prime example. However, it's his latest role as himself in The Unbearable Weight of Massive Talent that has given Cage stock again.
His debt to the IRS now paid, Cage has said he intends to be more selective with his roles going forward—which is great, since interest in his style of performance has reached new heights in Hollywood.
3. Renee Zellweger in Judy (2019)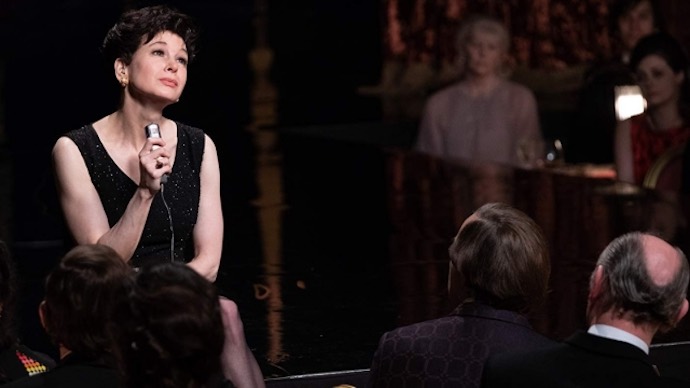 When Renee Zellweger disappeared from Hollywood, it wasn't due to any big drama. TMZ didn't spill any big dirt that buried her. She simply took a long time off from performing to do other things in life.
For six years, Renee Zellweger lived a quiet life, away from the public glare of Hollywood. It wasn't until 2016 that she returned to acting, reprising her titular role in Bridget Jones's Baby.
But it wasn't until she made Judy, a biopic about the late Judy Garland, that Zellweger wholly resurged. She won an Academy Award for it, along with every other major award in 2020, which just showed that the actress still has a lot to offer the industry.
2. Robert Downey Jr. in Iron Man (2008)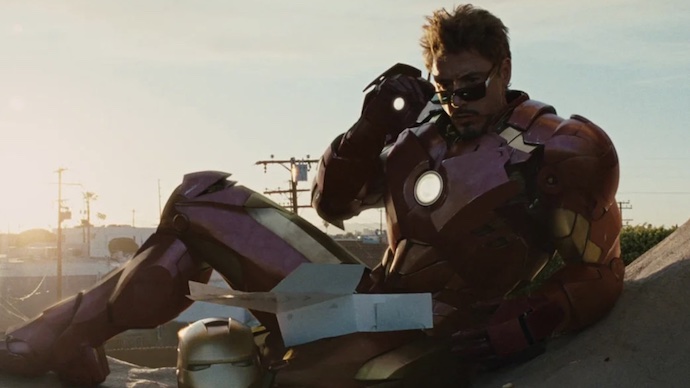 During the early years of Robert Downey Jr.'s career, the actor fell by the wayside due to heroin addiction and a brief jail sentence. For all intents and purposes, that appeared to be the end for him.
But then he was offered the miraculous opportunity to star in an experimental superhero movie called Iron Man. It was Jon Favreau who fought for him, believing that RDJ was the perfect man for the character—and Favreau won that fight with the studio.
No actor has felt more perfect for a role than Downey Jr. as Tony Stark. His comeback role brought him to the top of Hollywood's highest-paid list and made him the biggest movie star in the world.
He's now a beloved figure in Hollywood with a redemption tale for the ages. Not bad for a former addict and prison inmate.
1. Robin Wright in House of Cards (2013–2018)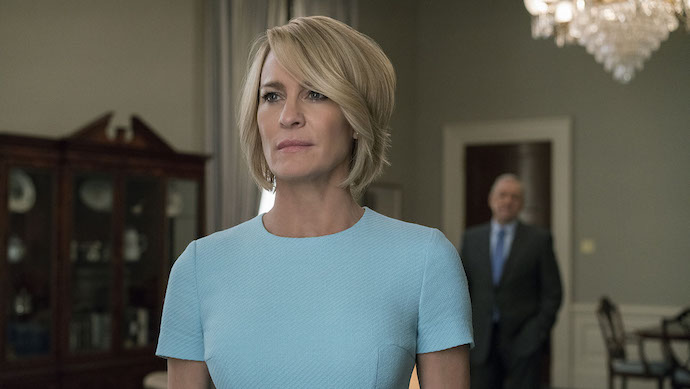 Robin Wright is the actress who will always be remembered as Princess Buttercup (The Princess Bride) and Jenny (Forrest Gump). Unfortunately, she hit a career slump during the late 1990s and early 2000s.
The actress stagnated due to dissatisfaction with the roles she was being offered... until she landed the role of Claire Underwood in Netflix's first-ever original drama series House of Cards.
As the scheming, cold, and ruthless wife of the equally vicious Frank Underwood, Robin Wright dominated the screen with one of the best TV performances ever given.
She perfectly portrayed the attitude of a woman scorned by life, yet one who hid all of that behind a veneer of cold, cordial civility. That nuanced performance launched Wright's career into a new age.
As a result, she found herself with more offers, including her role as Antiope in Wonder Woman. However, Wright is now even more selective with her roles, choosing instead to work mostly behind the camera.