Ever since the halcyon days of Johnny Carson and Dick Cavett—back when cigarette smoke wafted on stage and through the camera lens, when greats like Orson Welles and Jack Lemmon sat down to speak—late-night television has been a battleground for hosts.
Through the long decades, the late-night war has seen hosts like David Letterman and Jay Leno square off against one another, with Conan O'Brien joining the fray against Jay after the "NBC incident."
As of right now, a new era currently reigns with an arena larger than ever before for late-night TV hosts. A number of them compete for ratings every week, though perhaps less viciously than their predecessors did.
Today's late-night programming landscape is filled with the talents of Jimmy Kimmel, Jimmy Fallon, Trevor Noah, James Corden, Stephen Colbert, and more, all offering a different spin to the American public.
But which current late-night TV host is the best? Who strikes the best balance between comedy and seriousness that goes hand-in-hand during the ever-changing world of daily events?
We're only ranking late-night TV show hosts who currently have shows on the air as of this writing. Sadly, that means you won't find the likes of Johnny Carson, David Letterman, or Conan O'Brien.
7. James Corden (The Late Late Show)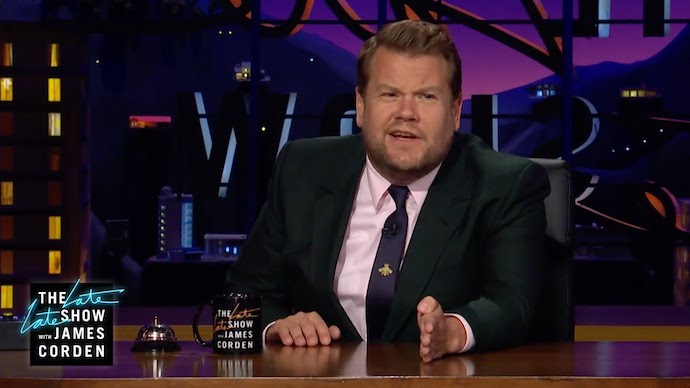 James Corden is the British export that the British didn't want. His show is a pandering mess most of the time, given that he's a foreigner who isn't well-attuned to American humor or culture.
Corden tries his best to entertain his audience, which usually involves a game the guests have to participate in, and that does tend to catch on more often than not, making it Corden's saving grace.
His segment involving street-crosswalk adaptations of movies is entertaining to watch as a viewer, as is his famous "Carpool Karaoke" segment where he sings along with celebrities to their favorite songs while driving around in a car.
But overall? James Corden fails to compete with his peers' efforts.
6. Jimmy Fallon (The Tonight Show)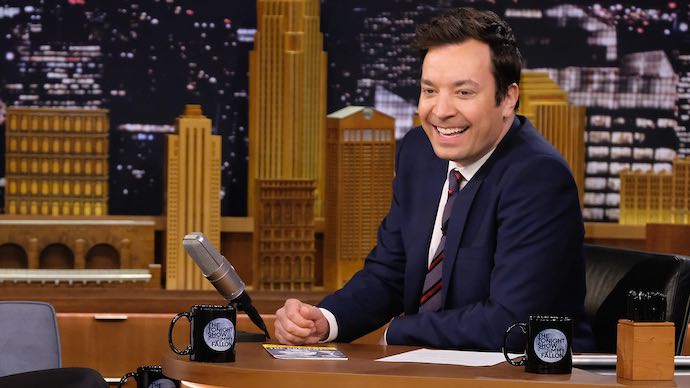 Jimmy Fallon is unquestionably a nice guy, and his time spent on SNL has shown that—in the right setting—he can be a witty, funny man. However, he isn't as suitable for late-night TV as his rivals. His humor doesn't always land well, and he's too energetic with his guests.
You can tell he's trying to make his show as fun as possible, and his segments are some of the best in late-night TV (particularly his games with the guests). The issue is that his overall interviewing technique isn't as strong as some of the other hosts he competes against.
5. Seth Meyers (Late Night)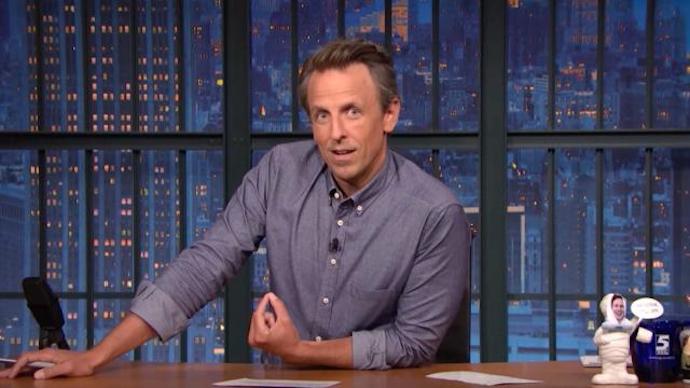 Seth Meyers is calm, chilled out, and he can shoot out some very quick retorts that often leave us in stitches. However, Meyers has rarely shown that he can captivate a guest on his sofa. He doesn't pander to them, but he never quite challenges them either.
The best late-night hosts challenge their guests and push them to their limits in order to get answers to whatever's topical at the time. As a pure comedic host who cultivates a relaxed atmosphere, Meyers does a great job. Sadly, the lack of bite is noticeable.
4. Trevor Noah (The Daily Show)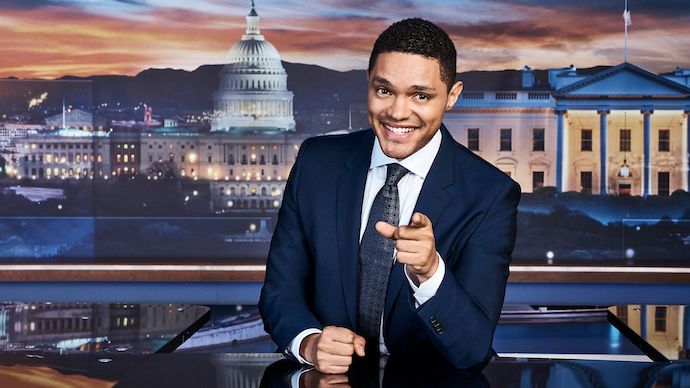 Trevor Noah's late-night show is slightly different from the rest of the shows on this list, given that The Daily Show leans much more heavily on political topics—more so than even Last Week Tonight.
But it's still a late-night show, and Trevor Noah is an effective host. He's a seasoned stand-up comedian who has been successful in multiple countries around the world.
This worldview and broad social outlook permeate Noah's style, as he often points out flaws within Western social systems while mixing in jokes. However, because his show isn't a traditional guest-based show, his interview style isn't as well-honed as his contemporaries.
3. Jimmy Kimmel (Jimmy Kimmel Live!)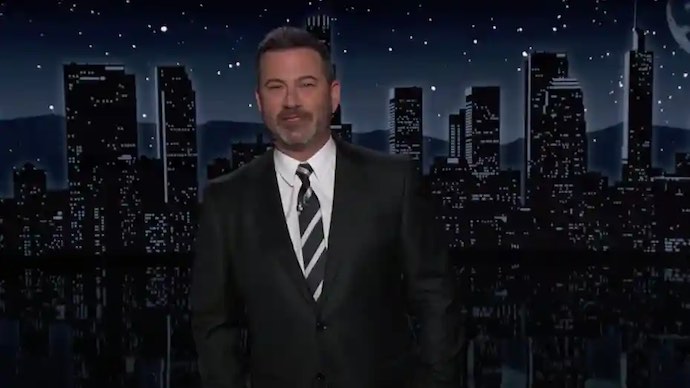 Jimmy Kimmel is one of the two remaining "traditional" broadcasting hosts in late-night television.
His career has seen him write and produce television and radio shows for most of his adult life, which comes through in his hosting style: he puts together funny bits for his audience and isn't afraid of asking tough questions when they need asking.
Kimmel's show perfectly balances the comedic with the serious. That said, he's guilty of hosting too many Hollywood celebrities as guests at the expense of a more varied selection.
Otherwise, Jimmy Kimmel is one of late night's greats and can make his audience care in a way that few other hosts can.
2. John Oliver (Last Week Tonight)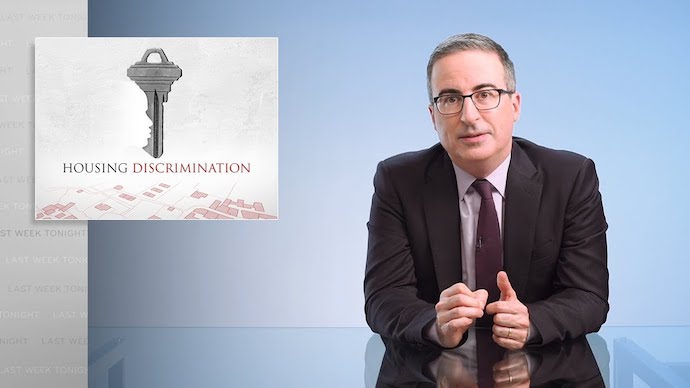 John Oliver is the British export that the British wants back. He's taken America by storm with his political powerhouse TV show Last Week Tonight With John Oliver.
As one who was part of Jon Stewart's The Daily Show, Oliver wasn't supposed to create a series that surpassed his old one—but he did. The show only runs once a week, but he packs a punch that leaves us reeling, and that's why his show has won so many awards.
Oliver's style is wacky most of the time, but he uses that comedy to make harsh, eye-opening statements about modern society. Last Week Tonight With John Oliver has no real need for guests, but when Oliver does conduct the occasional interview, he can be as good as anybody on TV.
1. Stephen Colbert (The Late Show)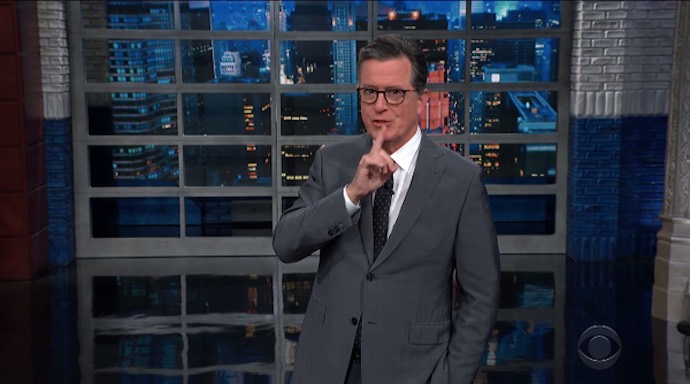 What makes The Late Show With Stephen Colbert such a consistently great experience is the host himself. He's a man of virtue, comedy, and experience, having honed his skills over years in broadcasting.
Colbert's honesty comes across the screen effortlessly. He has the best band leader of any late-night show in Jon Batiste, and between him and the writing team, Colbert's show finds a way to cultivate a comedic image with an undercurrent of truth and seriousness.
He has welcomed a wide range of guests on his show, including President Joe Biden, Governor Chris Christie, New Zealand Prime Minister Jacinda Ardern, and many Hollywood entertainers.
This variety makes Colbert's show so easy to love, and proves that he's the one host who tries to see the world from all its angles.