Back in the 1940s, the Golden Age of American Animation continued with the emergence of Walt Disney, Merrie Melodies, and all their contemporaries. But there was also World War II.
Animators—and all kinds of other staffers—were drafted into war, and many animation studios were commissioned to produce propaganda films and instructional videos for warfare.
Even so, the animation industry grew quite a bit during the decade. Walt Disney began feature-length projects and package films, while other countries started their own waves of animation.
Here are our picks for the best classic animated movies of the 1940s and why they stand the test of time.
10. The Three Caballeros (1944)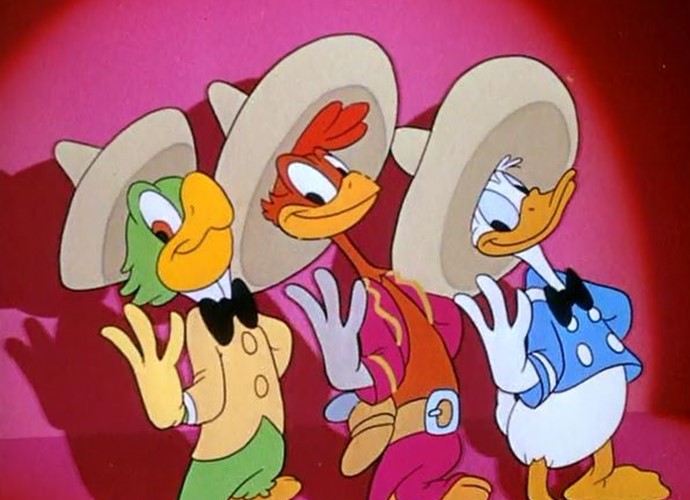 Directed by Norman Ferguson
Starring Aurora Miranda, Carmen Molina, Dora Luz
Animation, Comedy, Family (1h 11m)
In the 40s, with World War II eating up the manpower of their studio, Disney resorted to releasing package films to turn a profit. The Three Caballeros was their second attempt, but also the first one to include live-action segments.
And this one properly introduces the titular Three Caballeros: Donald Duck, José Carioca, and Panchito Pistoles.
All seven segments in The Three Caballeros pay tribute to Latin America, involving the likes of Aurora Miranda (sister of Carmen Miranda), Dora Luz, and dancer Carmen Molina.
And it's all supported by Donald Duck's usual hijinks and the fun camaraderie between the trio. This is an eye-popping trip!
9. Make Mine Music (1946)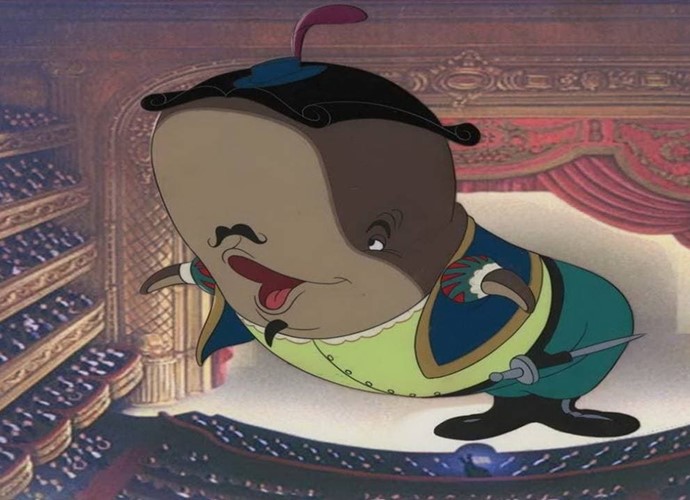 Directed by Jack Kinney, Clyde Geronimi, Hamilton Luske, Robert Cormack, Joshua Meador
Starring Nelson Eddy, Dinah Shore, Laverne Andrews
Animation, Adventure, Comedy (1h 15m)
Back in the day, package films sometimes involved animated segments featuring notable musical scores. One of the most overlooked examples of this? Make Mine Music.
As Disney's third package film, Make Mine Music started a trend where studios took leftover ideas for large-scale animated projects and stitched them with familiar musical compositions.
This one has ten segments, with experimental ones in Blue Bayou, After You've Gone, and Without You (for their color usage and motifs). But the best ones are Peter and the Wolf (for its orchestra-led storytelling) and The Whale Who Wanted to Sing at the Met (for its namesake).
8. Handling Ships (1945)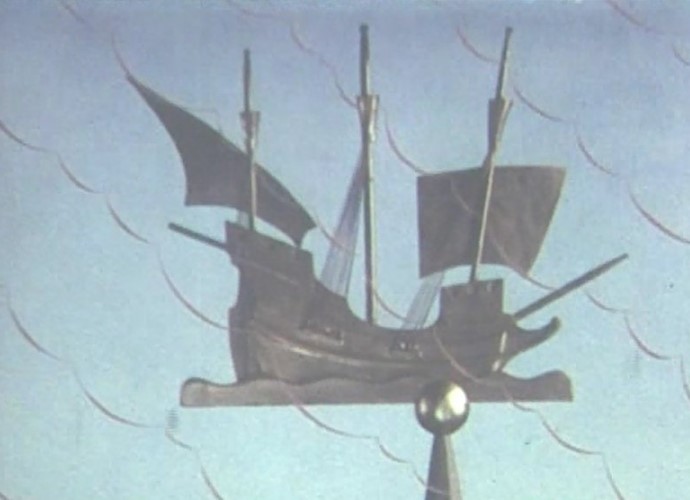 Directed by John Halas
Animation, Documentary (1h 10m)
N/A on IMDb — N/A on RT
During the 40s, stop-motion animation was mainly used for instructional films.
Husband-and-wife animators John Halas and Joy Batchelor took advantage of their stop-motion skills for advertisements and created the notable film Handling Ships.
Intended for Royal Navy training, Handling Ships shows specific instructions on ship movement and navigation. Given the robust development of shipping protocols, Halas and Batchelor made sure to properly lay out the precision of sailing ships.
Handling Ships is now considered the first-ever British animated film. It helped to jump-start their animation careers and they followed up with more short, educational films afterwards.
7. Mr. Bug Goes to Town (1941)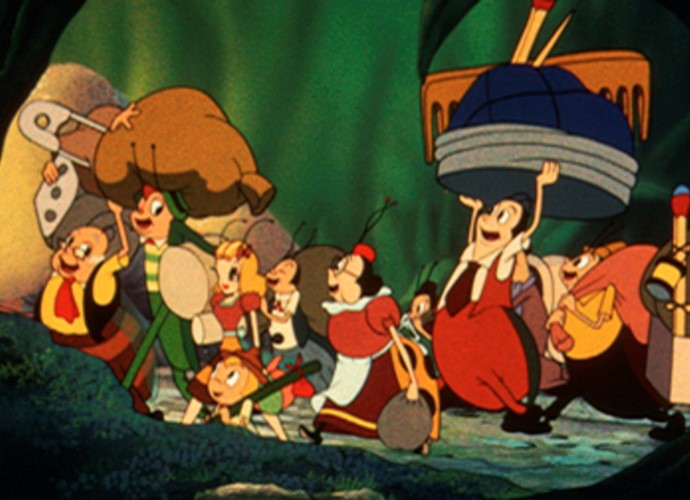 Directed by Dave Fleischer
Starring Kenny Gardner, Jack Mercer, Tedd Pierce
Animation, Comedy, Family (1h 18m)
During the 40s, Fleischer Studios was undergoing a huge transition, which led them to create Superman shorts for Paramount.
The shorts themselves became audience favorites, but their true success came in the form of Mr. Bug Goes to Town (also known as Bugville and Hoppity Goes to Town).
The story follows an insect city settled in the middle of Broadway. When it comes under threat from human construction, the grasshopper Hoppity and the businessman C. Bagley Beetle fight for control over their home.
Even with its obvious message and production troubles, there are sparks of inspiration in this hidden gem, from its vibrant animation to its fun characters.
6. Princess Iron Fan (1941)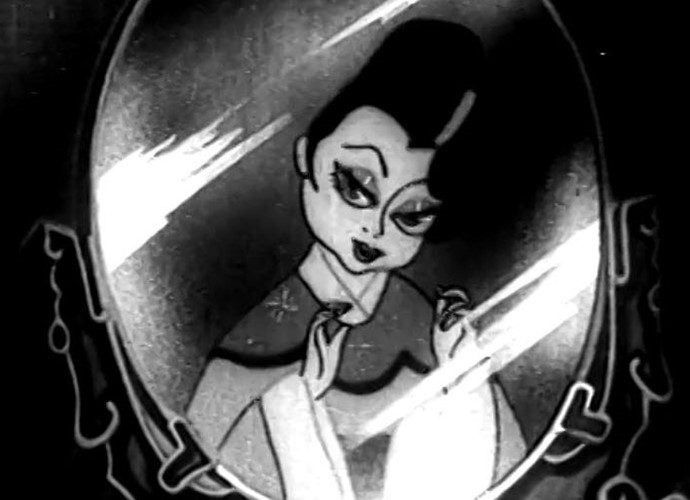 Directed by Wan Laiming and Wan Guchan
Starring Guanxiang Liu, Chen Zhengfa, Zhou Jirang
Animation, Fantasy (1h 13m)
Princess Iron Fan wasn't just the first Chinese animated film, but also the first known animated film to come out of Asia. It's a notable milestone that led to the rise of Japanese anime and Korean animation.
Based on a segment from the literary masterpiece Journey to the West, Princess Iron Fan centers on the feud between the Monkey and the titular Princess Iron Fan.
At stake is a peasant village, whose ruin can be stopped with the princess's fan. With its calligraphic style of animation ("guo hua"), Princess Iron Fan pioneered the Asian animation landscape.
5. The Adventures of Ichabod and Mr. Toad (1949)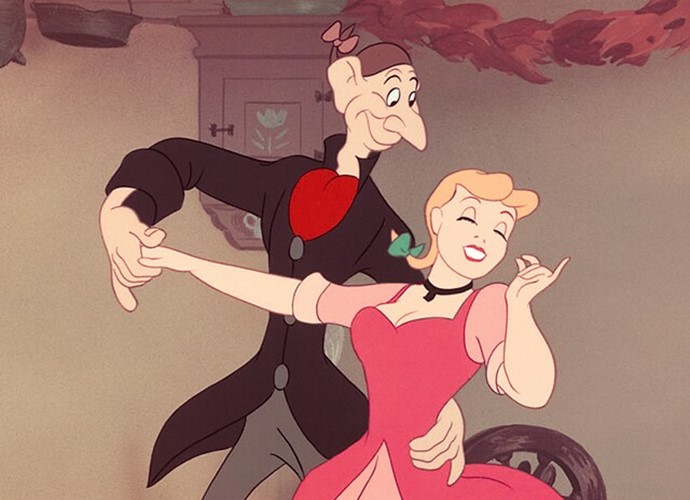 Directed by Jack Kinney, Clyde Geronimi, James Algar
Starring Bing Crosby, Basil Rathbone, Eric Blore
Animation, Comedy, Family (1h 8m)
The 40s decade was a time when Disney sought to adapt all kinds of classic literature. But with The Adventures of Ichabod and Mr. Toad, they combined two distinct stories to charming results.
The first part—introduced and narrated by Basil Rathbone—adapts Kenneth Grahame's The Wind in the Willows. The second part—all told by Bing Crosby—features Disney's take on Washington Irving's The Legend of Sleepy Hollow.
While Mr. Toad's story is pleasant with its idyllic setting, Ichabod's tale is a horror for the ages thanks to the inescapable Headless Horseman. And, oddly, it paved the way for Disney's creepy offerings later.
4. Dumbo (1941)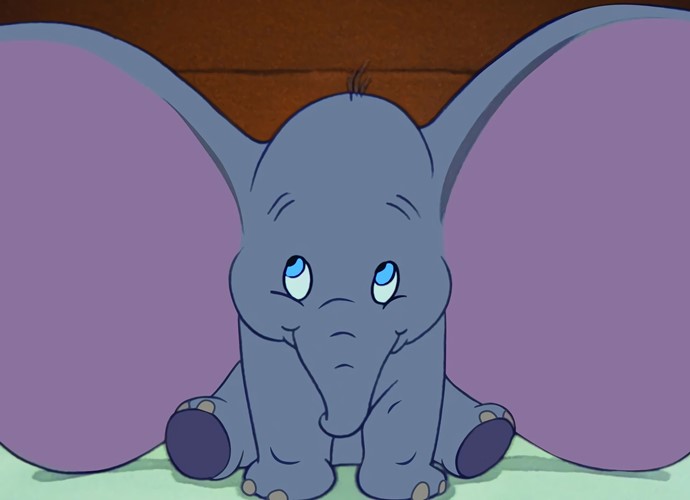 Directed by Ben Sharpsteen
Starring Sterling Holloway, Edward Brophy, Herman Bing
Animation, Adventure, Drama (1h 4m)
Every Disney fan can thank the animated fable Dumbo for making us believe that elephants could fly. It also gave us one of the most psychedelic moments in any Disney feature to date.
For better or worse, this movie has all the hallmarks of a Disney classic. Most controversial would be the inclusion of the Crow Chorus, which is racially problematic, but one could also argue that they are some of the most sympathetic characters.
Despite its issues, Dumbo shouldn't be thrown out with the bathwater. We can still marvel at its colorful animation, likable characters, and memorable moments—like the Pink Elephants sequence.
3. Bambi (1942)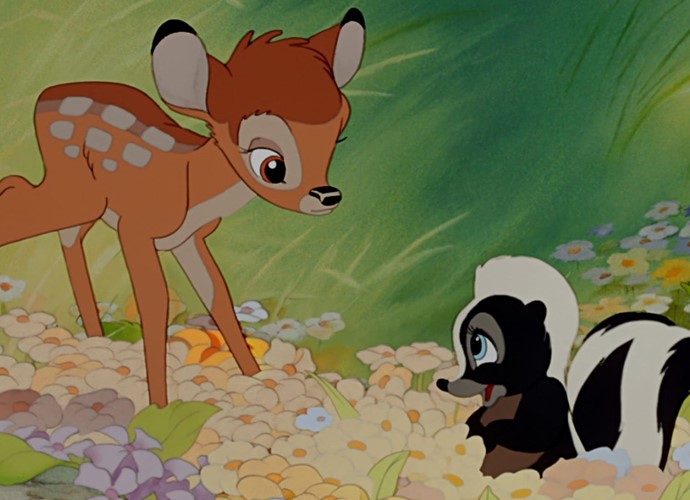 Directed by David Hand
Starring Hardie Albright, Stan Alexander, Bobette Audrey
Animation, Adventure, Drama (1h 9m)
Another timeless Disney fable, Bambi turned a simple novel into an unforgettable classic of cinema.
This story about a young, white-tailed deer growing up in the forest has a lot of rewarding moments that make it an indisputable favorite among younger audiences.
But beyond its stunning animation, memorable characters (like the comical Thumper and the timid Flower), and urgent themes about protecting wildlife, this Disney classic is endearingly anchored by Bambi's coming-of-age tale from birth to adulthood.
The slower moments pay off with some of the most dramatic moments in Disney film history. It's no exaggeration to say that Bambi helped raise the standards of animated storytelling.
2. Pinocchio (1940)
Directed by Ben Sharpsteen and Hamilton Luske
Starring Dickie Jones, Christian Rub, Mel Blanc
Animation, Adventure, Comedy (1h 28m)
Only a handful of films can really be said to be foundational to Disney's global success, and Pinocchio is one of them.
Considering its impact and legacy from first release, it's clearly one of the most important films in Disney's canon, and it fully cemented the studio as an animation powerhouse.
Following the same story from Carlo Collodi's novel, Pinocchio centers on a boy puppet with a wooden nose that grows whenever he lies. He embarks on a life-changing adventure that opens the door for stunning animation and landmark scenes.
And it's not just Pinocchio whom we love. There's also Jiminy Cricket and the Blue Fairy, who help make Pinocchio one of the best, most memorable, most enduring films ever made by Disney.
1. Fantasia (1940)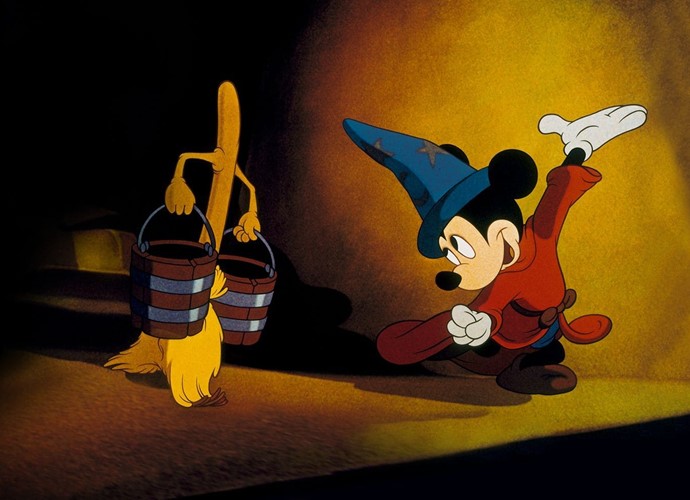 Directed by Ben Sharpsteen
Starring Leopold Stokowski, Deems Taylor, The Philadelphia Orchestra
Animation, Family, Fantasy (2h 4m)
Fantasia is yet another animated anthology by Disney with segments infused with classical music compositions, but this one is the most celebrated and most remembered of them all.
The most famous segment is "The Sorcerer's Apprentice," in which Mickey Mouse wears his master Yen Sid's hat and tests his magic, leading to one of the most iconic moments in Disney history.
But don't forget all the other great segments, like "The Nutcracker Suite" (where elements of nature dance to the song), "The Pastoral Symphony" (with the Greek mythology creatures), and "Night on Bald Mountain" (featuring the terrifying Chernabog whose tremendous presence is repelled by a monk chorus).
Fantasia is still fresh on our minds nearly a century after its initial release, and we don't hesitate to call it the absolute best classic animated movie of the 1940s.