Animal Crossing wouldn't be Animal Crossing without its lineup of unique and quirky villagers.
While you don't have much control over which villagers move to your town or island, there are some villagers that we all wish would move in.
With the addition of Animal Crossing: New Horizons, Nintendo has introduced even more villagers. This list includes a ranking of fan-favorite Animal Crossing villagers from every game that's been released so far.
10. Lobo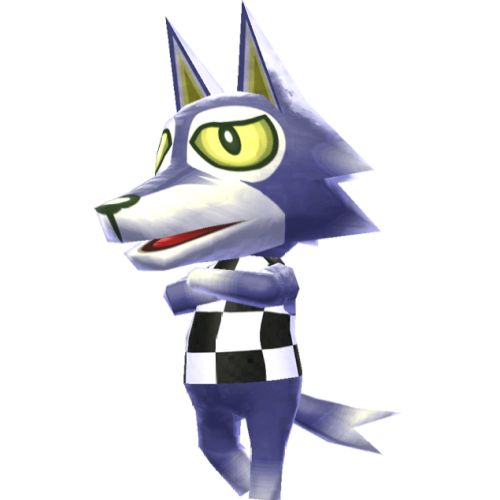 Lobo has the personality of a stubborn old man. He comes off as abrasive when you first chat with him, but he'll eventually warm up to you. It's easy to feel a bit sympathetic for Lobo—his brash attitude pushes away most villagers, making him quite lonely.
9. Lucky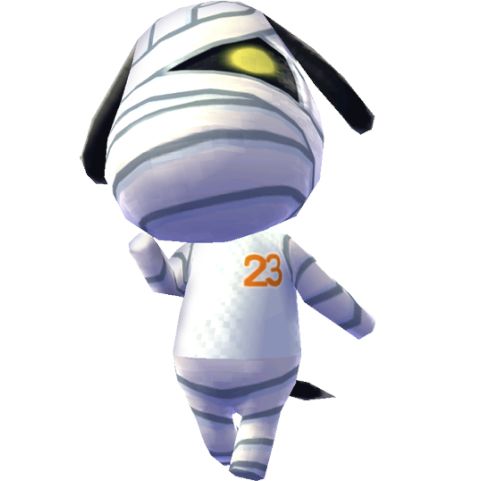 The bandage-covered Lucky obviously isn't that Lucky. His home ironically contains a series of Egyptian-style furniture to match his mummified appearance. Despite wearing a body cast 24/7, he still remains a relatively positive, lazy-type villager.
Nintendo has previously mentioned that Lucky's injuries were caused by a fishing accident, but some players think he's just an undead dog.
8. Goldie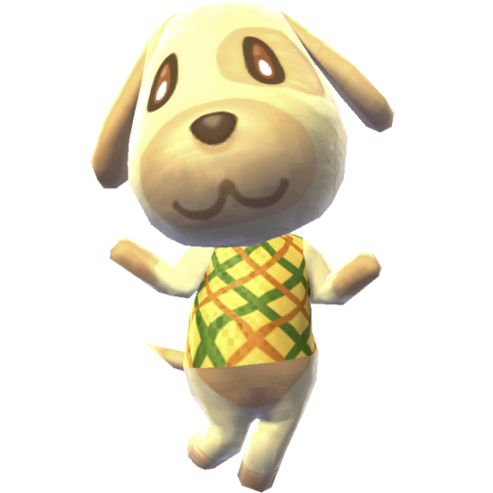 Goldie is one of the most famous characters in Animal Crossing. Since she's a normal type villager, she comes across as caring and sweet. You might think Goldie sounds like a bland villager to have, but her charming personality makes her a delightful neighbor.
7. Ankha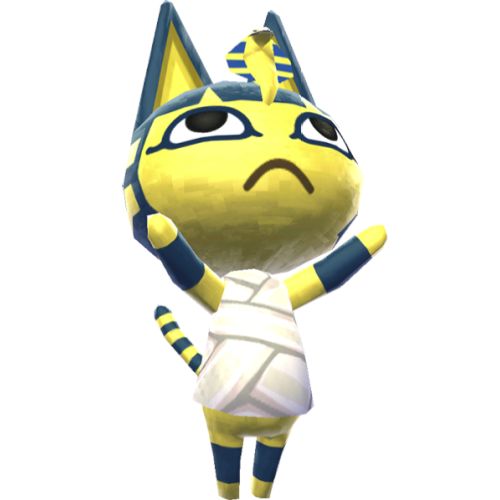 Although Ankha's snobby personality doesn't make her the most pleasant villager to talk to, her ancient Egyptian-themed appearance and home make up for that. Ankha's name is inspired by the Egyptian hieroglyphic "ankh" which means "life."
6. Octavian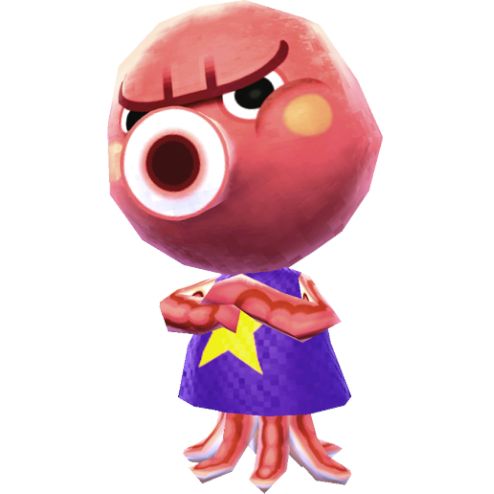 Not only does Octavian look constantly cranky, but he is constantly cranky. Octavian's name references his species, as well as the Roman emperor Gaius Octavius.
His entire home also looks like the surface of the moon, which begs the question: is Octavian really an octopus, or is he actually an alien? Do we have aliens in Animal Crossing???
5. Merengue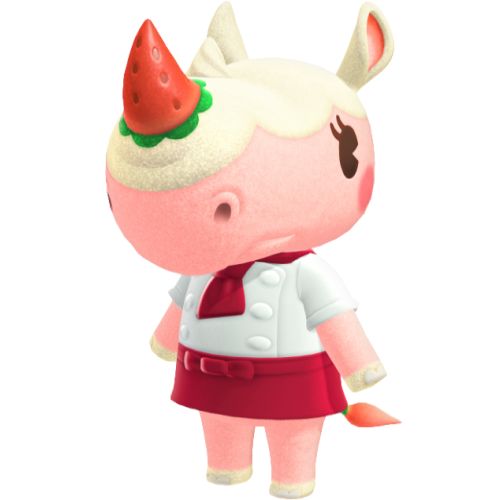 Merengue made her first appearance in Animal Crossing: New Leaf, and she's a welcome addition to the cast of villagers.
Her name takes after the pastry, meringue, which makes sense because she's a wannabe pastry-maker herself. Merengue's home is filled with dessert-themed furniture, and she wears a chef's outfit to match.
4. Ribbot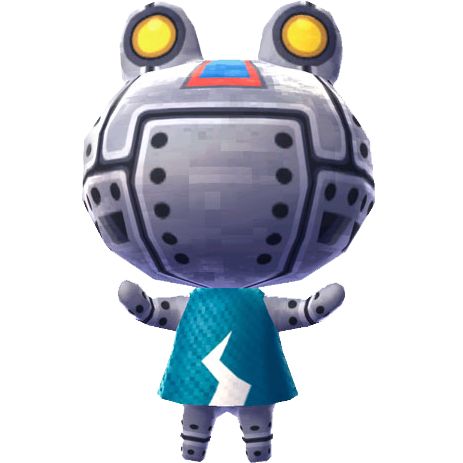 Ribbot is one of the most unique Animal Crossing characters, namely because he's not really an animal.
He's clearly a robotic frog—his entire body has been bolted together, and he even has his model number, 59, written on the back of his head. Ribbot's space-themed home makes him even more other-worldly.
3. Stitches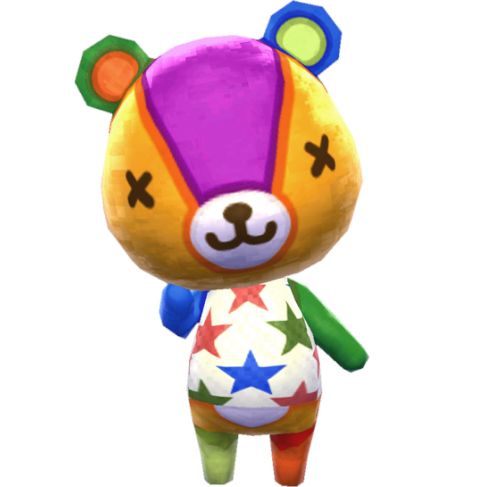 Like Ribbot, Stitches isn't an animal either—he's a talking stuffed bear. His patchwork body and nonexistent eyes might frighten you at first, but he's pretty lovable once you get past your childhood fear of talking dolls. Stitches' home is fittingly reminiscent of a playroom.
2. Genji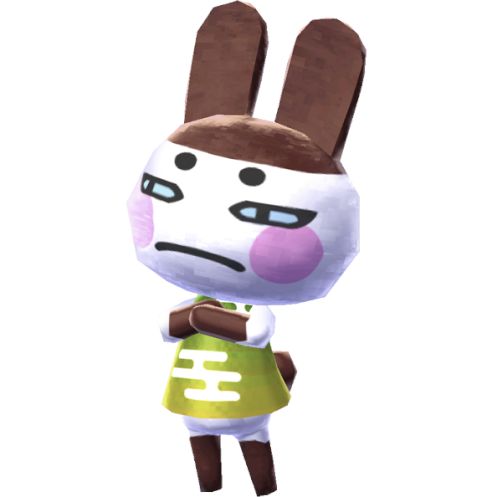 Genji gets his name from one of the old pieces of Japanese literature, The Tales of Genji, and his zen garden-style home definitely reflects that.
Along with his awesome home, Genji's adorable appearance and his obsession with working out make him one of the best villagers in the game.
1. Bob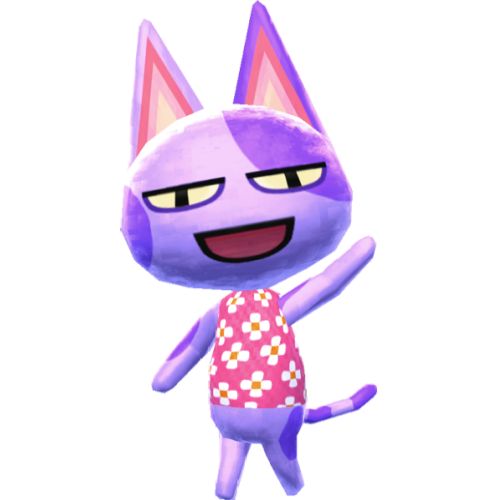 What's so special about Bob? First of all, he's a cat in a Hawaiian-style top—it's hard not to love him. His signature look and lazy personality have graced every Animal Crossing game to date.
Besides wearing a dress in older games, he's also known for his colorful home, as well as his love of food.
Which Villager Is Your Favorite?
Just about every Animal Crossing player has at least one favorite villager. It's even more exciting to see a villager you encountered in the past return to your town in Animal Crossing: New Horizons.
If you just started playing the latest Animal Crossing, make sure to check out our starter guide for beginners!