From blockbuster superstar biopics to hushed indie dramas, cinema had a lot to offer audiences in 2022.
The industry was still a bit scatterbrained from the chaos of the pandemic, so 2022 didn't see quite as many new releases as we might've expected during "normal" years, but a lot of what we got was wonderful.
Here are my picks for the absolute best movies that came out in 2022, which are all worth watching whether you've been putting them off or just never heard of them before this article.
20. Bodies Bodies Bodies (March 14)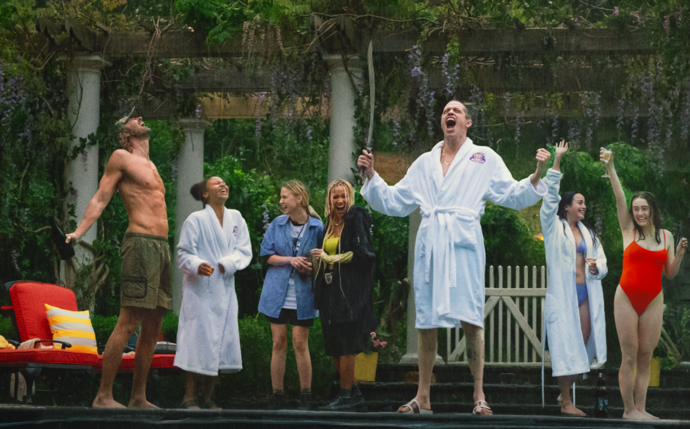 Founded not long ago in 2012, A24 has grown into the most recognized independent movie production company of our time.
A24 is best known for blending A-list actors with avant-garde aesthetics, championed by off-key horror and neon lights. Many of the best films of 2022 were spawned from the now-prestigious studio, whose logo alone is enough to real in audiences these days.
Directed by Halina Reijn, Bodies Bodies Bodies is a satirical slasher that pokes fun at its dead characters and their Gen-Z culture. Who knew making a TikTok video at a hurricane party could go so wrong?
Amandla Stenberg, Maria Bakalova, Myha'la Herrold, Rachel Sennott, and Pete Davidson are just some of the starring names.
19. She Said (October 13)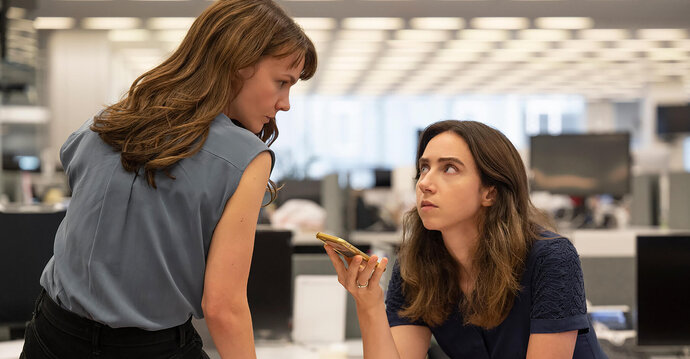 The #MeToo movement swept through the Western world in 2017, gaining a lot of momentum since its first use in 2006.
The social trend aimed to call out and bring down cases of sexual harassment and rape culture, primarily in the workplace where female voices are usually silenced.
Producer Harvey Weinstein was one of its biggest targets, and is now (finally) in prison for a 23-year sentence. Maria Schrader's She Said drama was a movie waiting to happen—an updated version of 2019's Bombshell. Sadly, they are both true stories.
18. Turning Red (March 1)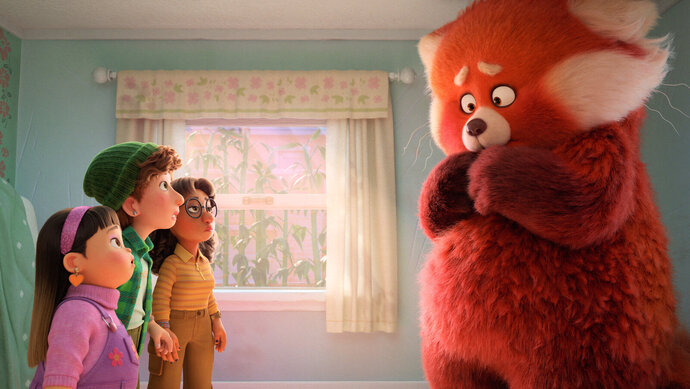 2022 wasn't exactly a golden year for animation, but it did produce a few hits—most notably Turning Red.
In this metaphorical movie about puberty, thirteen-year-old Mei wakes up one morning to find she's turned into a giant red panda.
Turning Red got a lot of attention for unshackling the taboo of being a teenage girl, and for being multi-culturally inclusive at the same time. But beside all that, Turning Red is just a great story!
Short films don't get a lot of attention these days, but everybody saw the cute little living bun in Bao (2018). From that, Domee Shi went on to make Turning Red—the first solely-female directed Pixar film.
17. Decision to Leave (October 14)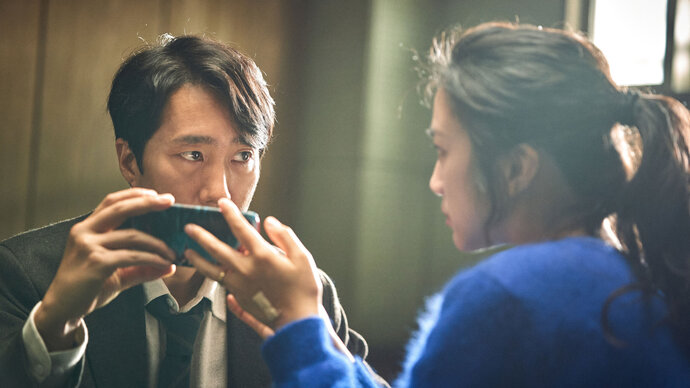 Decision to Leave spread beyond its South Korean audience and into universal acclaim, and it was even selected to compete in the distinguished Palme d'Or category at Cannes.
A prominent figure in world cinema, director Park Chan-wook added to his canon of hits—both critical and commercial—with this romantic mystery that's set in Busan.
Hae-Jun (Park Hae Il) is an insomniac detective whose entire life revolves around his cases. As a result, he ends up seeing his suspect more often than he sees his own spouse—and that suspect happens to be the young, intriguing wife of the victim.
16. The Whale (December 9)
Brendan Fraser received a five-minute standing ovation at the BFI London Film Festival for his depiction of the reclusive English teacher Charlie.
Worlds away from the tanned and chiseled Indiana Jones-type adventurer he played in The Mummy (1999), Charlie is morbidly obese and more akin to Darlene Cates in What's Eating Gilbert Grape (1994).
Fraser gained 300 pounds to play the unrecognizable Charlie, but his performance is more than just physically impressive. The Whale is an intense, touching, kind and heartbreaking movie.
15. Moonage Daydream (September 16)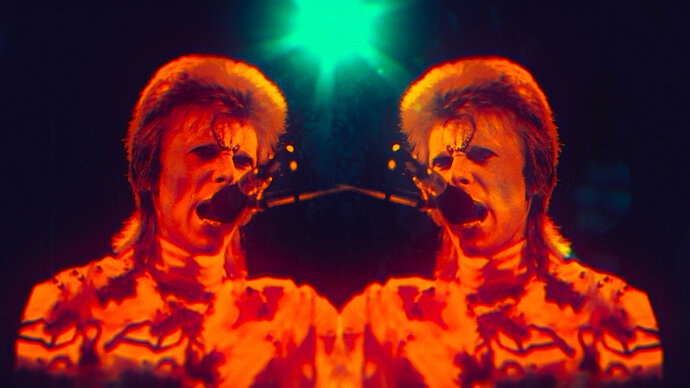 Our documentary pick for 2022 is dedicated to the musical legend David Bowie. The glam-rock star has a bunch of documentaries and TV shows to his name, but none are as spectacular as Moonage Daydream.
Directed by Brett Morgen and named after the 1972 song, Moonage Daydream is a viscerally sensory experience.
Prepare for some funky, psychedelic mirror edits that are meshed with movie clips from across cinema. Stanley Kubrick's surreal cinematography is a perfect match for Bowie's unique aesthetic, which Morgen uses to take us through distinct chapters of Bowie's life.
14. The Fabelmans (November 11)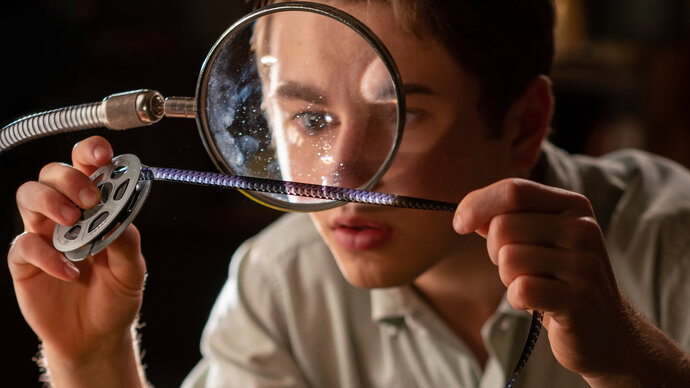 The Fabelmans is a film that celebrates the beauty of film itself. If you know anything about Steven Spielberg, you can guess from the trailer that The Fabelmans is partially based on his own life as an aspiring filmmaker who was brought up in a (dysfunctional) Jewish family.
Gabriel LaBelle stars as young Sammy, whose passion for cinema is encouraged by his pianist mother (Michelle Williams) but clashes with his father (Paul Dano).
The Fabelmans shows us the power a little 8mm camera can hold, leaving a touch of magic in our hearts in that special Spielberg way.
13. The Northman (April 22)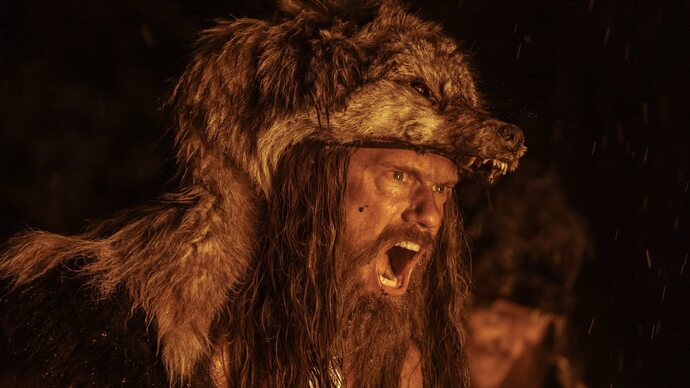 Although you may not have heard of Amleth—the medieval Scandinavian legend—you've probably heard of Hamlet.
Not only did William Shakespeare use that folk story as inspiration for his famous tragedy, The Northman also takes notes from similar Norse mythology, centering on a vengeful Viking in AD 895.
Director Robert Eggers loves the brutal, the gnarly, and the weird, which The Northman definitely embodies. That said, it's more historical thriller than his usual cult horrors (i.e. The Witch and The Lighthouse).
12. TÁR (October 7)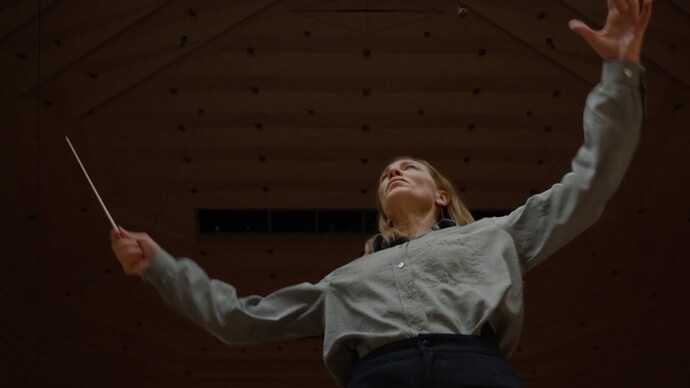 Conductors are often forgotten in the glamour of the music industry, but TÁR is here to change that. Written and directed by Todd Field, this psychological drama follows a composer (portrayed by Cate Blanchett) who's on her way down from greatness.
The first female chief conductor of the Berlin Philharmonic, Lydia Tár starts the movie as an unstoppable force to be reckoned with, only to end up scoring the music for video games.
TÁR is skillfully marketed to appear as a biopic, but it's actually a fictional character study, crafted as meticulously as one of Lydia's symphonies.
11. The Wonder (November 2)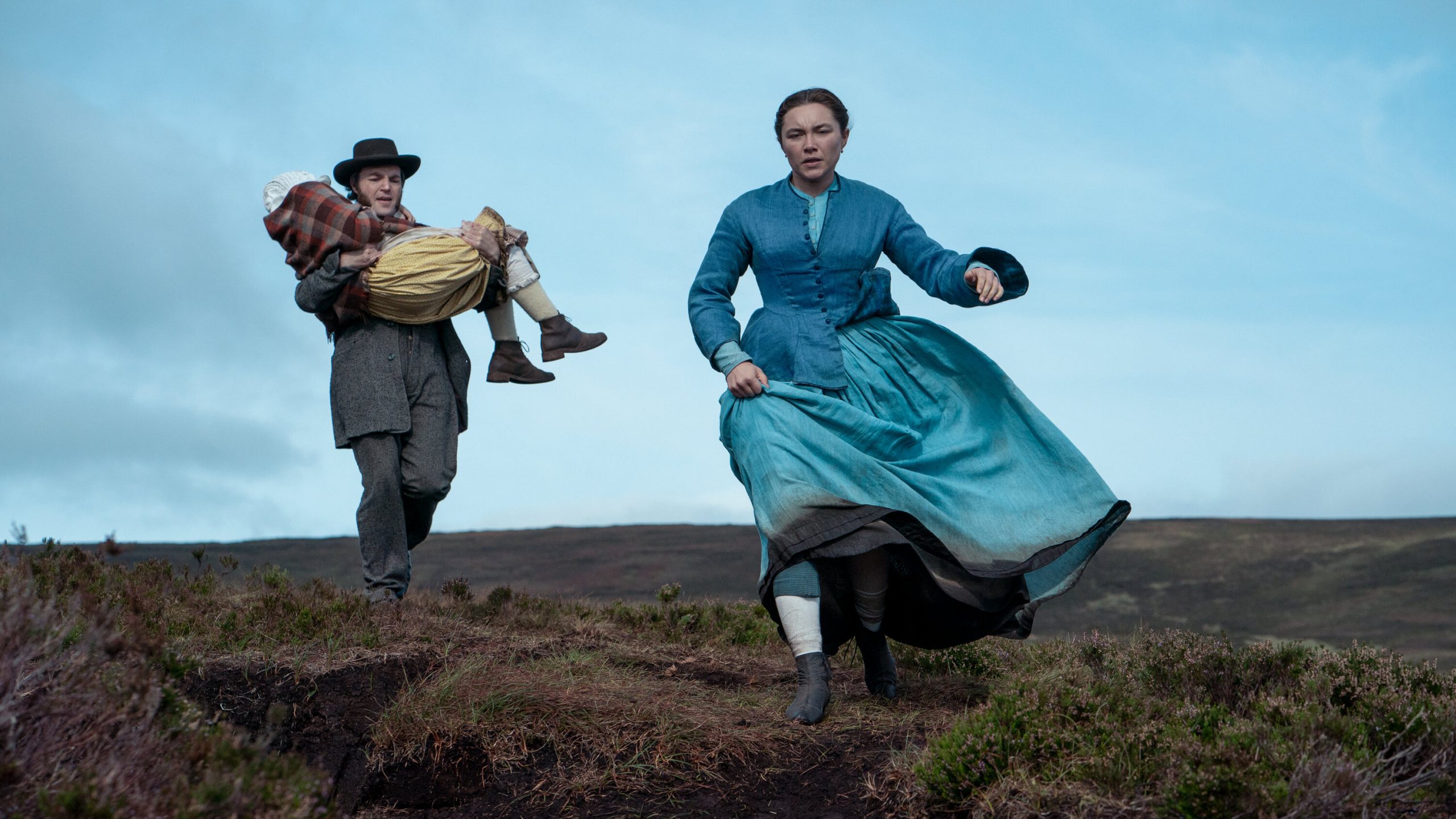 Florence Pugh is one of those actors you can always rely on to give a subtle yet powerful performance. Although her other 2022 film made more headlines (Don't Worry Darling), I'm picking The Wonder for its overall tighter direction and story.
Set in 1862, The Wonder is based on the true story of a young girl who doesn't eat for four months, living solely off God's love.
Now, hold on—we know how that sounds. When I say true story, I mean it's based on the true legend of "anorexia mirabilis" (holy anorexia) as documented by Emma Donoghue in her 2016 novel.
10. Bones and All (November 18)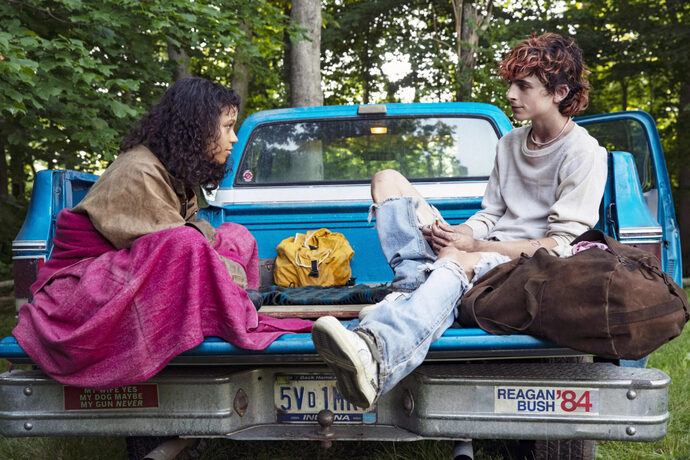 From its posters, Bones and All might look like an artsy, coming-of-age teen drama. And to be fair, in some ways it is... if you ignore the cannibal part. Hence the bones in the title.
Taylor Russell and Timothée Chalamet star as lovestruck flesh-eaters who go on a road trip across the United States, echoing the 1994 crime thriller Natural Born Killers but to more modern tastes.
Critics describe the unconventional horror as "poetic," "profound," and "deeply romantic"—all things you wouldn't expect from a couple of bloodthirsty cannibals. Luca Guadagnino directs this critically successful box office flop (which you can still catch in theaters as of this writing).
9. See How They Run (September 16)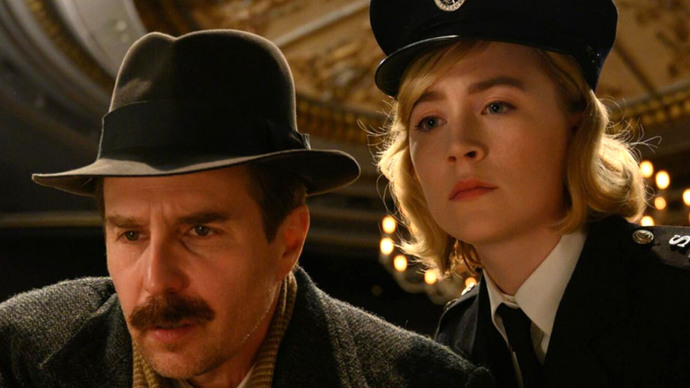 Agatha Christie pioneered the detective genre with her hefty canon of murder mystery books, and she also wrote the longest-running West End show in history called The Mousetrap.
Tom George's self-referential parody movie See How They Run unfolds around the play's 100th public showing, at which a director's dead body is found on stage.
The whodunnit-within-a-whodunnit features an ensemble cast including Sam Rockwell, Saoirse Ronan, Adrien Brody, and Ruth Wilson, and the whole thing is mainly just out to have fun.
All in all, it's a nice break from heavy war dramas and depressing social commentaries, with cinematography that's playful and artistic in equal measure. Be sure to watch it if you like murder mysteries!
8. Elvis (June 24)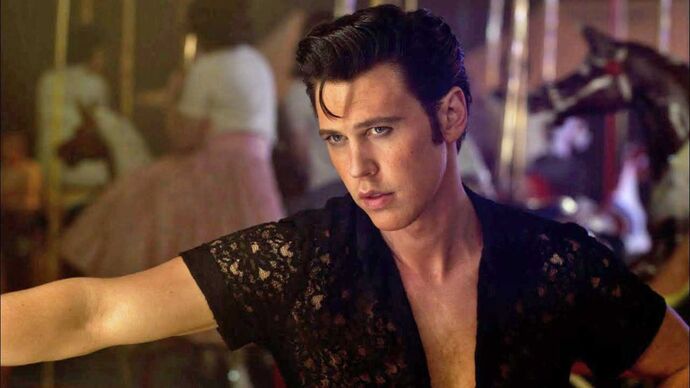 Elvis is about as glitzy and fast-paced as they come, smacking us in the face at full speed from the get-go. Usually this kind of spectacle would be off-putting for serious film buffs, but it perfectly matches the persona of its central character: the King of Rock himself.
Baz Luhrmann is all about the in-your-face glamour, as Elvis Presley was with his bejewelled suits. But before his prison sentence of performing strictly at the "Las Vegas Hilton," Elvis was a gospel and R&B singer who broke racial barriers.
Nickelodeon child star Austin Butler gave his whole self to embodying the rock emblem—and even provided some excellent covers!
7. Nope (July 22)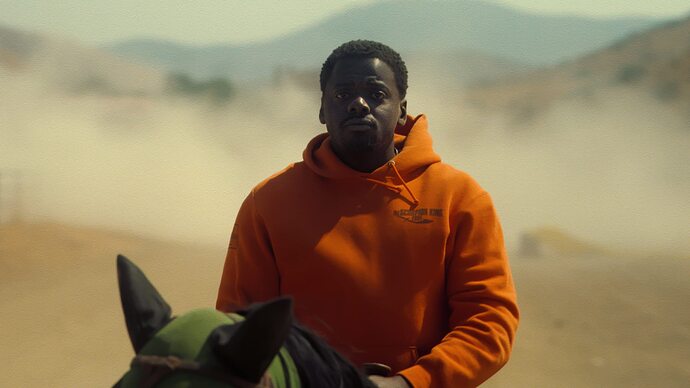 Nope is one of those films you'll likely want to Google once the credits start rolling. But once you catch the allegory of humans using animals for our own selfish entertainment, it makes sense.
Jordan Peele set a high bar with his hit horror flick Get Out (2017), and this time around he teamed up with Daniel Kaluuya again to bring us another relevant horror/thriller that's eerier than the last.
The neo-Western sci-fi follows two struggling siblings in their attempt to capture a UFO sighting. Glenn from The Walking Dead is trying to lure aliens into his theme park, and somewhere in the background a chimpanzee is eating people. It's all pretty bizarre, and I love it.
6. The Batman (March 4)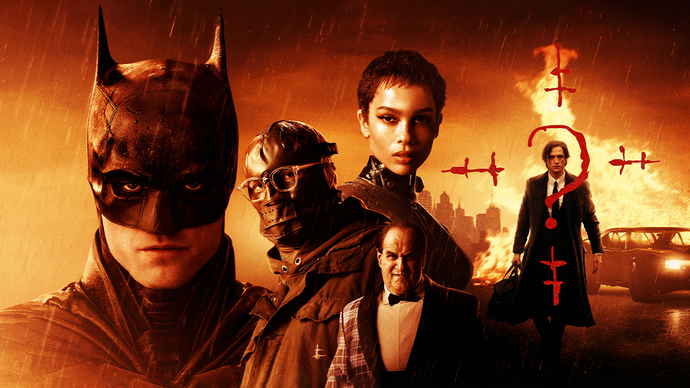 Matt Reeves had a lot to live up to after Christopher Nolan's The Dark Knight trilogy (2005–2012), what with it being one of the best superhero movies ever made.
Luckily, Reeves managed to carve out his own unique spot in the DC Universe by approaching the anti-hero with a fresh, stylish vision.
Considerably darker (and longer) than most run-of-the-mill superhero films, The Batman stars Robert Pattinson as the latest iteration of Bruce Wayne opposite a chilling Paul Dano as Riddler and Zoë Kravitz as Catwoman. Yes, yes, and yes!
5. The Banshees of Inisherin (October 21)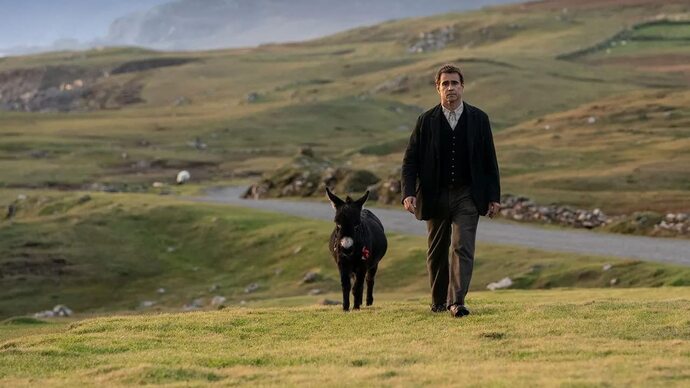 Irish actors Colin Farrell and Brendan Gleeson teamed up with writer/director Martin McDonagh in 2008 to bring us the darkly hilarious In Bruges. Now, fourteen years later, they've reunited to take us to the idyllic Irish island of Inisherin, 1923.
There's not a lot going on in Inisherin other than a pub, a donkey, and some meadows, but still the little village manages to find drama.
Essentially, Colm (Brendan Gleeson) suddenly threatens to cut off one of his own fingers every time Pádraic (Colin Farrell) speaks to him. A truly outrageous tragicomedy that's unlike anything else.
4. All Quiet on the Western Front (October 28)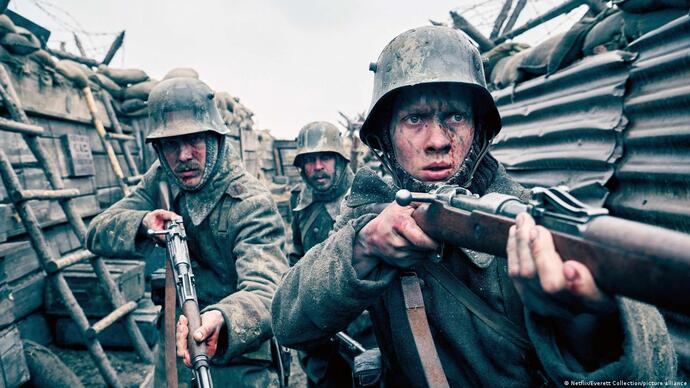 Turning classic literature into cinema is a dauntingly risky task—but that doesn't ever seem to stop the film industry from trying!
Edward Berger's recent Netflix adaptation All Quiet on the Western Front was a surprising success, not only at sticking to the source material but also at capturing the true horrors of war.
All Quiet on the Western Front is told from the perspective of young German soldiers who are excited to serve their country at the dawn of the First World War, only to quickly discover its grim realities.
3. Living (December 23)
We've all had those moments when we tire of the tediousness of everyday work and life—to the point where we may feel like zombies trudging through our days on autopilot.
If you've ever felt this way, or if you feel that way right now, then Living is the movie for you! In this film, we witness a starchy bureaucrat recover his zest for life after he's diagnosed with cancer.
Oliver Hermanus had his work cut out for him in remaking Akira Kurosawa's legendary drama Ikiru (1952), which itself was inspired by Leo Tolstoy's The Death of Ivan Ilyich (1886).
Living is a triumph. Hemanus's gorgeously quaint cinematography harmonizes perfectly with Bill Nighy's gentle performance.
2. Aftersun (October 21)
Writer/director Charlotte Wells is light on exposition in her A24 hit Aftersun, never really explaining what's wrong with Calum or what the ending means. You can give an educated guess though—which I won't spoil here, other than to say it's pretty heartbreaking.
On the surface, Aftersun is a sweet indie drama about a father and daughter bonding on holiday. Probe a little deeper, though, and you'll find a strained relationship that Calum is desperately holding together with self-help books, booze, and Tai Chi.
Paul Mescal and Frankie Corio's performances were immensely hailed in this must-watch film for lovers of indie cinema.
1. Everything Everywhere All at Once (March 11)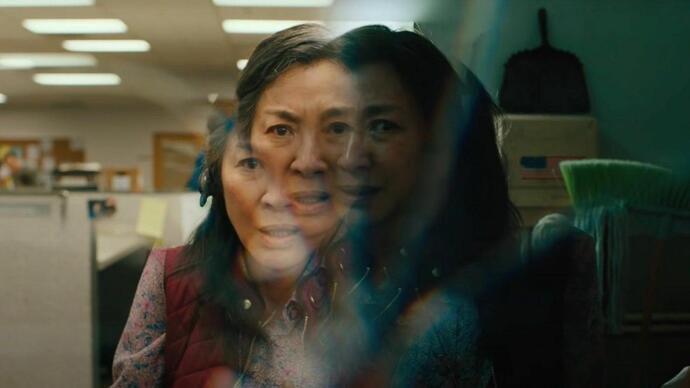 If you're wondering what an acid trip in a movie feels like, look no further than Everything Everywhere All at Once. As the title suggests, there's a lot going on in this absurdist comedy—the sheer imagination, scope, and depth of each scene is enough to make your jaw drop!
Michelle Yeoh stars as a stressed-out mother who's running a failing laundromat under the scrutiny of the IRS. But then she finds out she's a master of the universe who can tap into parallel, multiversal versions of her—and she must do so in order to save the world.
Everything Everywhere All at Once isn't just tons of fun, but it's immensely clever. And it's not just clever, it's actually really meaningful.