There's always a sense of excitement when high-profile cameos come along at moments least suspected by the audience.
To see a famous actor take on a small role—or even a well-known celebrity appear for just a few minutes—evokes the feeling of that Leonardo DiCaprio meme from Once Upon a Time...In Hollywood where he leans forward in his chair and points at the screen.
Depending on the film and the cameo in question, it can come off as a tongue-in-cheek effort by the filmmakers to make the audience react differently than they otherwise would.
But it doesn't always play out well. Sometimes it's too cocksure and over the top, which can induce a groan-heavy "Really?" reaction.
Here are our favorite picks for the best movie cameos made by famous actors, actresses, and celebrities in cinema history.
7. The Frat Pack (Anchorman)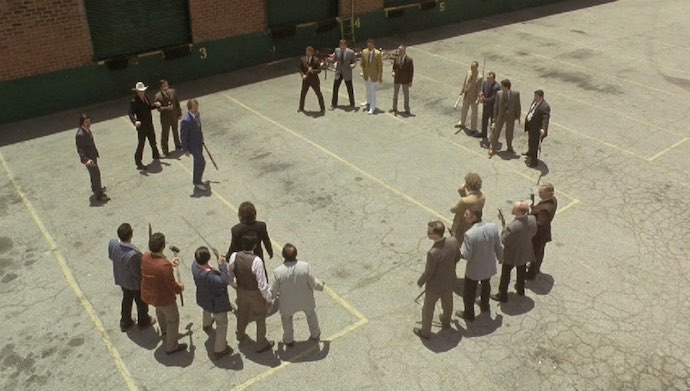 Anchorman's battle sequence features the likes of Ben Stiller, Luke Wilson, Vince Vaughn, and Tim Robbins alongside Will Ferrell, Steve Carell, Paul Rudd, and David Koechner—and it's one of the single funniest scenes in cinema history.
When Ron Burgundy and Wes Mantooth's rival news teams go to war with an array of weapons, several other news teams join the fight to the death.
Seeing the likes of Stiller and friends come in for one sequence that sees them all lopping off limbs (and more) is a treasure the first film withheld from public knowledge until audiences saw it. The best bit comes when Stiller yells out in his Latino accent: "Polizia!"
6. David Bowie (Zoolander)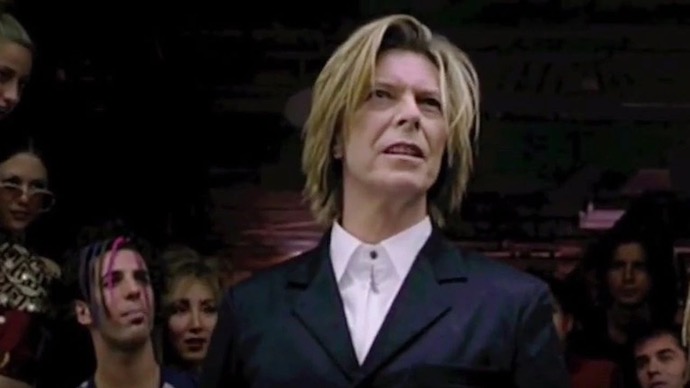 Few are as historically iconic as the late and great David Bowie. His music changed the industry and his androgynous looks and incredible sense of re-invention changed the world around him.
So, when he appeared as the fashion judge in Ben Stiller's Zoolander? Oh, it was simply perfect.
Bowie watches as Derek Zoolander and Hansel battle on the runway walk-off, and the look on the legendary musician's face as Zoolander is unable to yank his underwear out of his trousers tells you all you need to know.
Seeing Bowie anywhere is great, but judging a fashion contest in Zoolander felt like a natural place for the Starman to pop up.
5. Christopher Walken (Pulp Fiction)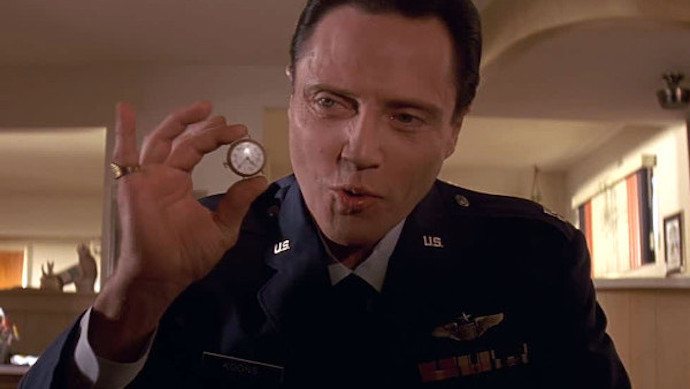 Christopher Walken is a one-of-a-kind man, with various performances over the years that have played up his crazy side in memorable ways. Seeing him appear briefly in Quentin Tarantino's Pulp Fiction—to return a gold watch to his army friend's son—is comedic gold.
As Walken's Captain Koons tells the story to a young Butch, it becomes clear that the gold watch—initially purchased for luck—might not be all that lucky after all.
He runs through the story in one take to the camera (as a POV shot) and leaves the film with one of its best moments, which says a lot about how great his cameo was.
4. Michael Keaton (The Trial of the Chicago Seven)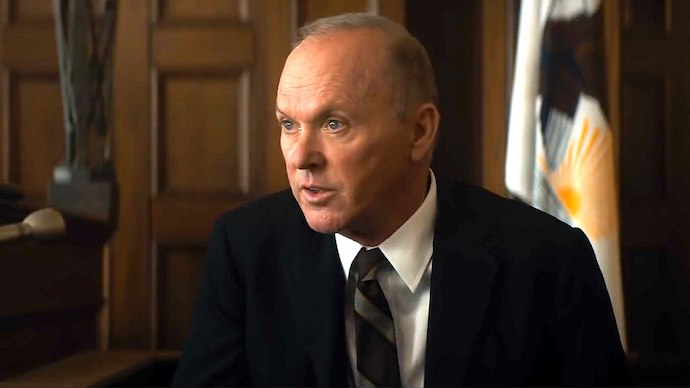 The Trial of the Chicago Seven is a great ensemble film from Aaron Sorkin that expertly tells the story of the 1968 Chicago Riots. The cast list is fantastic, led by Sacha Baron Cohen, Eddie Redmayne, Mark Rylance, and Joseph Gordon-Levitt.
However, with all of Sorkin's power in dialogue flow, the best scenes come when Michael Keaton's Ramsey Clark enters the fray. The way he hands down his knowledge to those around him, as well as his "What are you going to do about it?" attitude, lifts the film to new heights.
3. Cate Blanchett (Hot Fuzz)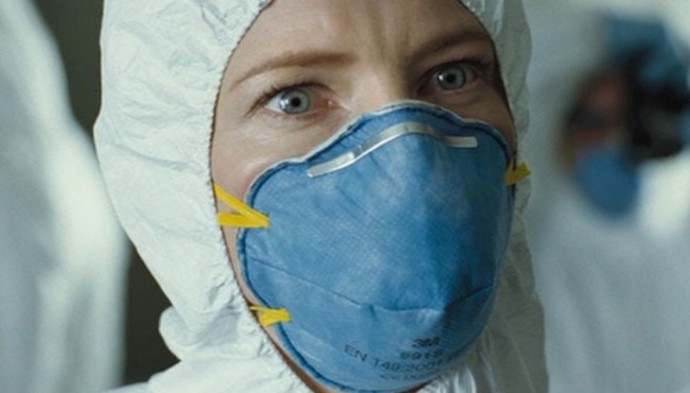 Short and sweet from Cate Blanchett, who has her face covered by a forensic mask the entire time. Blanchett herself was a big fan of Edgar Wright and Simon Pegg's Shaun of the Dead, so when the opportunity came to be in their next film as a cameo, she took it.
She plays Nicholas' ex-girlfriend Janine, who he goes to see when moving away to the countryside. Her role is wonderfully comic as she and Simon Pegg argue like an old married couple.
2. Alec Baldwin (Glengarry Glen Ross)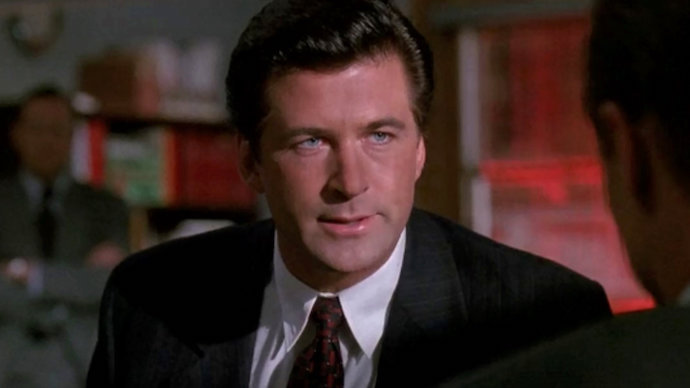 Displays of gratuitous capitalism and materialism aren't rare in film, but they've rarely been done better than Alec Baldwin's "Always Be Closing" monologue in Glengarry Glen Ross.
As he addresses lackluster salesmen in their tiny office, he belittles and berates and embarrasses them repeatedly—even showing off his expensive luxury, his BMW, and his $970,000 earnings.
In a room filled with brilliant actors, Alec Baldwin seizes the moment and dominates his one sequence. Cameo appearances aren't supposed to be as intense as the rest of the regular cast, but Baldwin tore up the playbook and played the role as if he were a lead in the film.
1. Christopher Walken and Dennis Hopper (True Romance)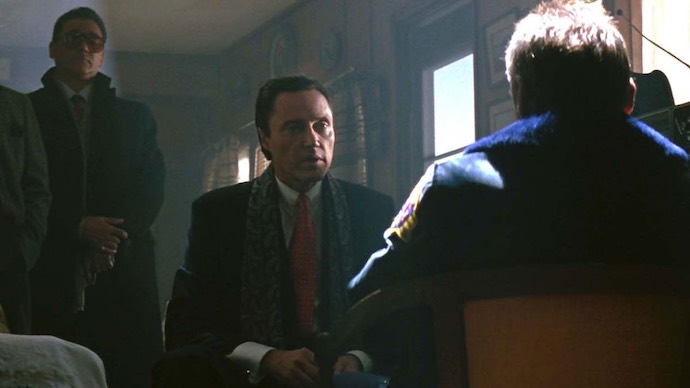 Few scenes in movie history are as well-written as Quentin Tarantino's mobster-versus-cop face-off in True Romance. When Dennis Hopper's cop Clifford Worley is captured by the Italian Mafia, he finds himself sat across from Christopher Walken's Vincenzo Coccotti.
Like the two great actors they are, Walken and Hopper spar phenomenally in the scene, in which Coccotti wants to know where Worley's son has gone. They talk about a range of things, tinged with a bullish nature on both sides, and ending when Worley tells Coccotti about the heritage of Sicilian people and asking Coccotti if he's lying when he finishes.
Coccotti then laughs with Worley, before standing up and killing him mercilessly, bringing the excellent sequence to an operatic close.