While PAX is primarily a video game convention, the tabletop area keeps growing every year. As such, new vendors are constantly making their way to said area, and some of them are bringing some incredibly cool and innovative products.
We've decided to scour the PAX East show floor to find the coolest products specifically targeted at tabletop players. Since most board games come with everything you need in order to play them, most of these products are targeted at pen and paper RPGs, though there's definitely something here for everyone.
Also, while these are available on the show floor of PAX East, we'll also provide links to the websites where you can snag the ones that sound cool to you.
Imagine rolling up to your next D&D session with a set of dice made of tungsten from Level Up Dice. Yeah, you'll feel like the most badass person at the table, and to be honest, you probably will be. Of course, you will have also spent $634 on a set of dice, so while you might be awesome, you'll definitely have a much thinner wallet.
Buy Tungsten Dice via Level Up Dice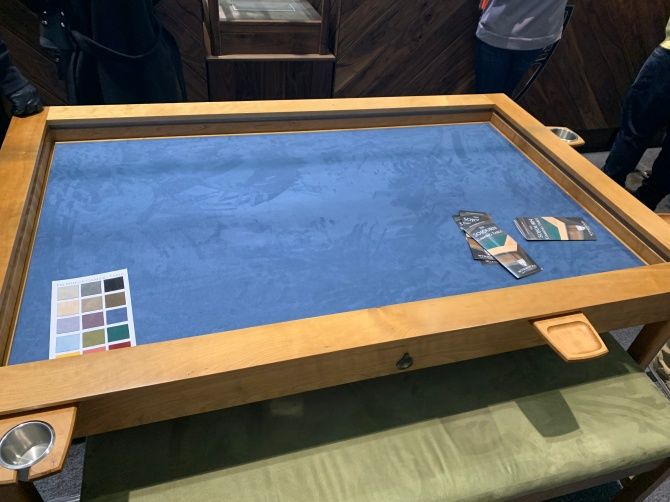 While we're on the topic of extremely expensive tabletop accessories, we also checked out this incredible table known as the Prophecy from Wyrmwood Gaming (the company also had some incredible dice towers, dice holders, and just about any other accessory you could think of that's made of wood). The tablet starts at $5,000, so it's not for the gamer on a budget. However, if you're thinking about setting up a gaming room, this table will serve as the perfect centerpiece.
Buy Prophecy Gaming Table via Wyrmwood Gaming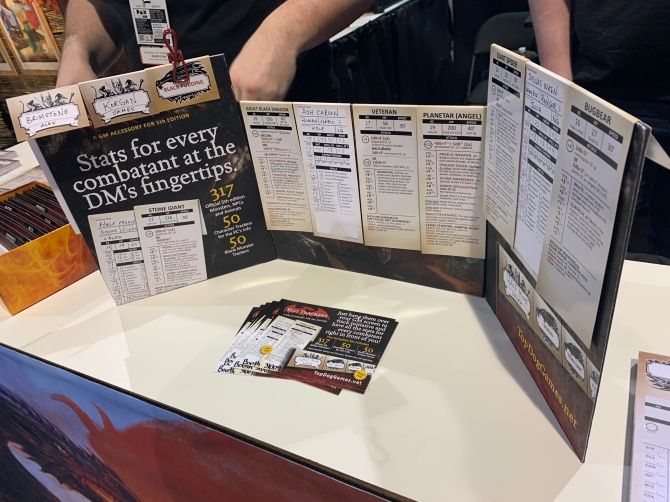 Stat Trackers were easily my favorite thing for D&D players that I saw at PAX East. The set of handy cards comes with 317 reusable and pre-printed official 5e monsters and 50 player trackers, each of which hangs over the DM screen where players can see the names and the DM can see all of the stats and actions of each player and monster. They're truly a game-changer for dungeon masters and they're the one item I saw at PAX East that I'd call a must-buy.
Buy Stat Trackers via Top Dog Games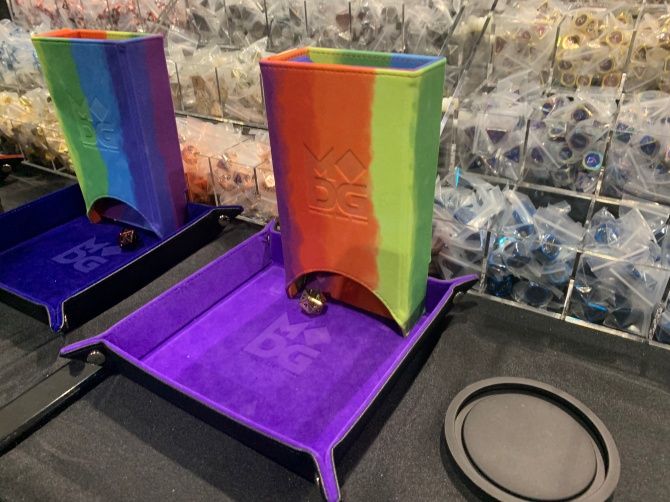 I love dice towers. They're such a cool way to roll a die and they help create a more random roll. The problem with most of them is portability—they're big and bulky. The folks at Metallic Dice Games solved that problem with a fully-functional dice tower that actually folds completely flat. It opens and closes in a few seconds, making it the perfect tower for players who tend to get their game going on the road. And it's only $20, which is quite a bit cheaper than the bulkier wood options.
Buy Fold Up Dice Tower via Metallic Dice Games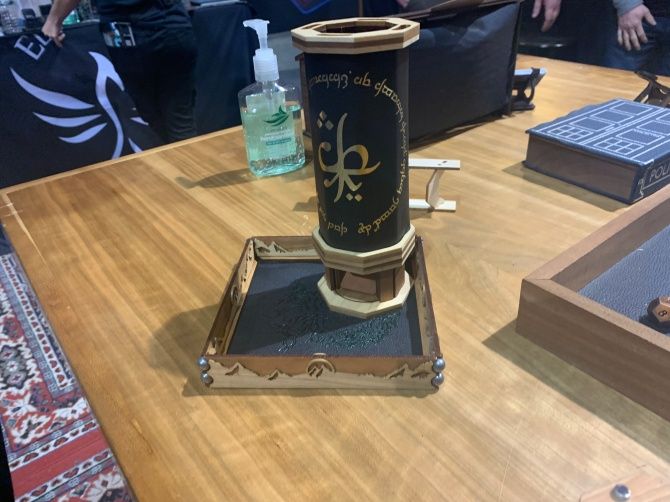 If you want a dice tower that's a bit less portable but a whole lot more badass looking, then you want to get this Codex tower and Scroll tray from Elderwood Academy. The tray rolls up and actually fits inside the tower, so it's more portable than it appears at first glance. You're looking at close to $150 for both, but you're getting one of the coolest-looking towers you'll ever see, so it's worth the price.
Buy Codex Dice Tower via Elderwood Academy
Buy Scroll Rolling Tray via Elderwood Academy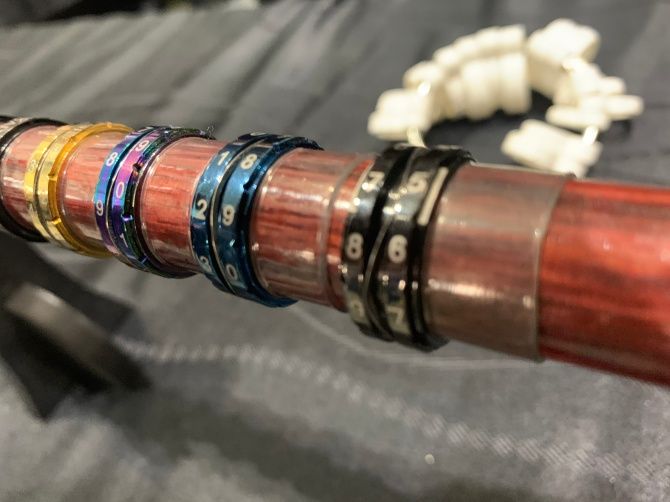 These tings from CritSuccess are probably the most practical item we saw at PAX East. Not only do they either serve as a die on your finger or a life tracker, but they also make a nice fashion statement. Basically, they're rings with rotating mechanisms. These can be useful for pen-and-paper players and CCG players, as they make for a great way to keep track of your life. They're quite affordable, too, coming in at $24.99 for the life trackers and $20 for the die.
Buy Clicking Counter Ring via CritSuccess
Buy d20 (20-Sided) Ring via CritSuccess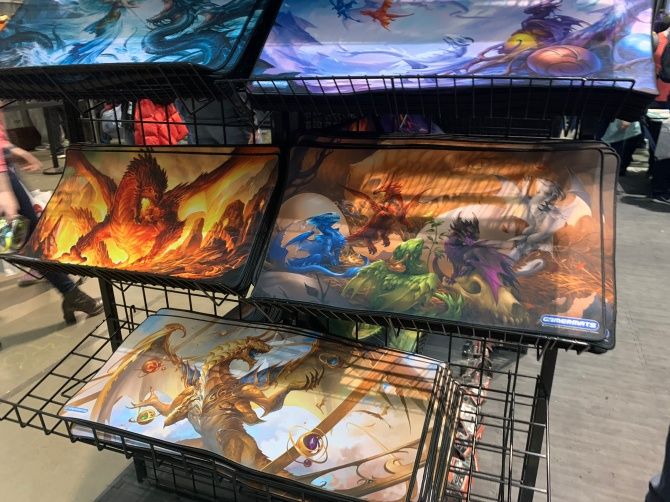 What gamer wouldn't benefit from a giant mat with badass fantasy art plastered all over it? GamerMats had all sorts of mats in various sizes on display at PAX East, and I wanted all of them! I'm not even a CCG player, but I could imagine having one of these hanging out in front of me while playing D&D and being the coolest person at my table.