In June 1940, Orson Welles began working on his first movie. He had led the studio RKO to believe that he was shooting camera tests, and he'd told them this because he didn't want to be disturbed. In reality, he was actually well underway on producing a movie.
In November 2018, Orson Welles' final movie was released to the public—a mere 78 years after he had begun working on his first feature, and 33 years after the legendary filmmaker's death.
Welles' career saw many downs and only a few ups. He was treated poorly by classic Hollywood executives throughout his life, although a few times he did earn that disdain.
But Welles has never been forgotten. While most of his contemporaries faded into obscurity, his name is still synonymous with classic filmmaking. Here are his greatest movies.
7. The Trial (1962)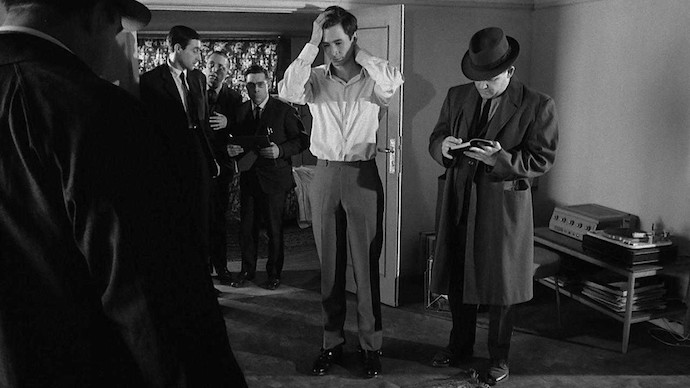 Any adaptation of Franz Kafka's work is always going to be a bold undertaking. Fortunately, Welles went into it with a full understanding of just how difficult the task would be.
Anthony Perkins plays the leading role of Josef K., who's informed one day that he's to stand trial for a crime of unknown charges. Besides writing and directing the film, Orson Welles appears in the supporting role as The Advocate and gives a strong—if brief—performance.
Some will never see the film's brilliance, which is part of The Trial's charm: it's faithful to Kafka's vision and feels like an Orson Welles picture. His use of lighting and camera technique is ahead of its time and shows why he was lauded as a filmmaker.
6. Magnificent Ambersons (1942)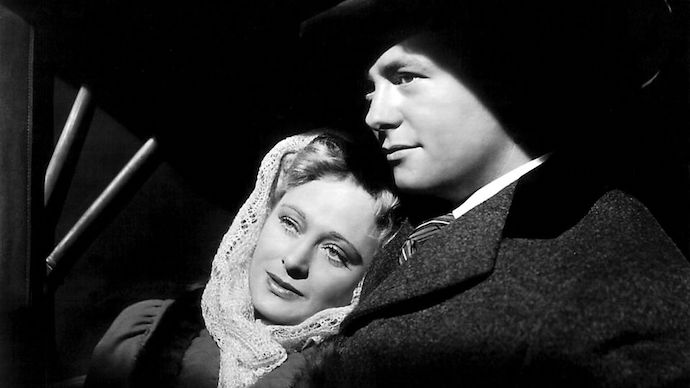 As with many of Orson Welles' films, Welles lost final cut privilege on Magnificent Ambersons. Despite the changes made by the studio, this movie remains one of his finest works, telling the story of a rich family whose legendary fortune turns out to be long gone.
The film suffered because it followed after Welles' first movie, Citizen Kane. But it's a beautiful picture that showed that Orson Welles wasn't just a flash-in-the-pan success.
Though the world will never see what Welles' original version might've looked like, what's known is that it would've been a darker film. Yet even after control was wrested from him, Welles' film is still his own—and it's a masterpiece.
5. The Stranger (1946)
The Stranger is one of the most underrated films in Welles' filmography, and it can be watched for free on YouTube because it has fallen out of copyright.
It tells the tale of a WWII Nazi war criminal who has erased all evidence of his identity and is hiding in an idyllic American town. All the while, he's being hunted down by an American detective. The Stranger is a tense and thrilling ride through suburbia.
Once again, Welles' use of camera technique is impeccable. And while Orson Welles and John Huston both went uncredited for their contributions to the script, The Stranger is widely recognized now as an Orson Welles film.
4. The Other Side of the Wind (2018)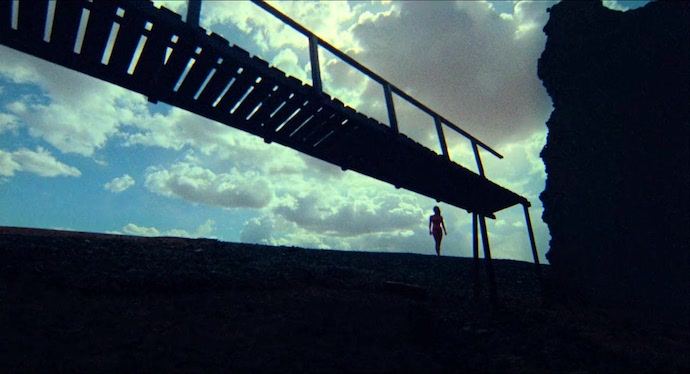 Orson Welles' final movie came out 33 years after his death, when Netflix distributed it via its streaming platform in 2018. Cinemaphiles were excited to see his final work, and it didn't disappoint.
It's the story of an aged, passé Hollywood film director who's hoping that his latest effort will bring him back to popularity. Welles vehemently denied that the story was about himself, but when you've seen the film, it's hard to overlook the parallels.
The movie has Welles' unique sense of originality: the camera is used in ways that few have ever done, and the performances are magnificent. As a final gift to the world, Welles' last film showcased that he truly was incomparable as a filmmaker.
The Other Side of the Wind actually left acclaimed directors Paul Thomas Anderson and Quentin Tarantino stunned when they got to see it at its launch event in Los Angeles.
3. The Lady From Shanghai (1947)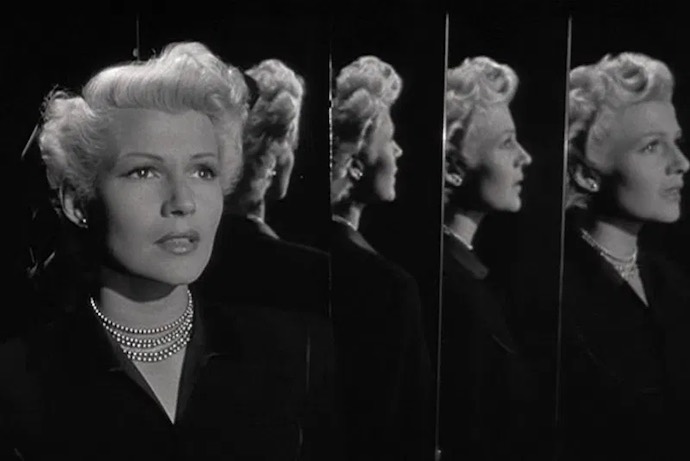 The Lady From Shanghai is best remembered for its incredible mirror sequence, which inspired all other mirror sequences after it. However, Orson Welles and Rita Hayworth's fantastic mystery thriller is more than just that one sequence.
A twisting and tense tale about murder, Welles' direction is flawless here and shows a man who has moved on from the themes of his first films. Welles' own leading performance is great, but it's Rita Hayworth's beautifully deceptive turn that defines the movie.
Though it did poorly at the box office, it garnered retroactive acclaim—as is the case with many of Welles' films. It's now known as one of his finest works and one of the best thriller films ever made.
2. Touch of Evil (1958)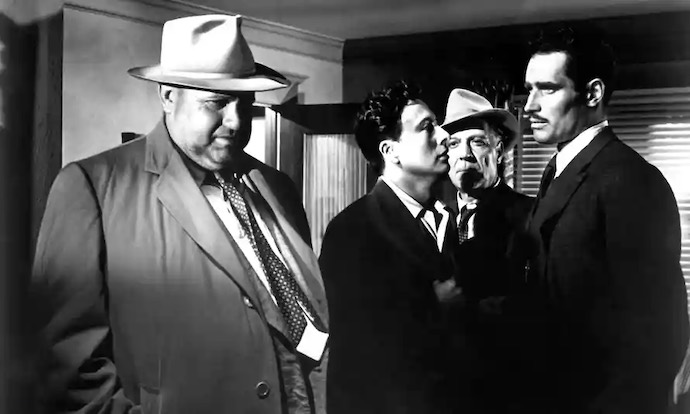 Orson Welles' last Hollywood film before his death came in 1958 with Touch of Evil. His work on the film as director, writer, and lead villain is remarkable—and while Citizen Kane might be his most influential movie, Touch of Evil is probably his best.
It's a gripping tale of police corruption, power, and the line between what's right and what's good. The camera language is Orson Welles at his best, and the incredible tracking shots are the work of a man who knew no boundaries.
Welles' performance as crooked police captain Hank Quinlan is among his best, while the whole film successfully holds you to the screen. If Citizen Kane had never been made, this would easily have been Welles' masterpiece—and one fit for any great filmmaker.
1. Citizen Kane (1941)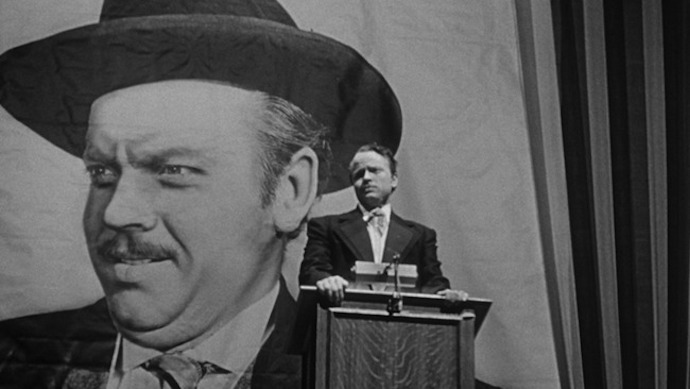 There's a reason why Citizen Kane is often lauded as the absolute greatest movie ever made. The film was everything that hadn't yet come to pass in Hollywood, and it forever impacted the industry with its narrative, camera language, performances, makeup, and editing.
Citizens Kane tells the tale of Charles Foster Kane's extraordinary life—which is based on the real-life figure of William Randolph Hearst—and traverses decades from start to end, but never feels rushed. (Hearst hated the film and tried to destroy it on numerous occasions.)
Citizen Kane was both Welles' masterpiece and his curse. At just 26 years of age, he'd made the best film the world had ever seen—and even to this day, none has ever been better.
Welles would spend the rest of his career trying to make movies without the specter of Charles Foster Kane hanging over him. Whether or not he achieved that? Well, it's a matter of debate.