If you're in the mood for a good scare, there are plenty of great horror anime movies that can fit the bill.
Unlike most of Western animation, anime films are often directed at and intended for adults, which means they're usually more gruesome, more horrific, and more mature in the ways they employ animation to bring your darkest nightmares to life.
If you've got the stomach for it, here are the best horror anime movies to watch on a spooky night. From haunting narratives to mind-bending tales, they'll keep you up for hours after the credits finally roll.
11. Perfect Blue (1997)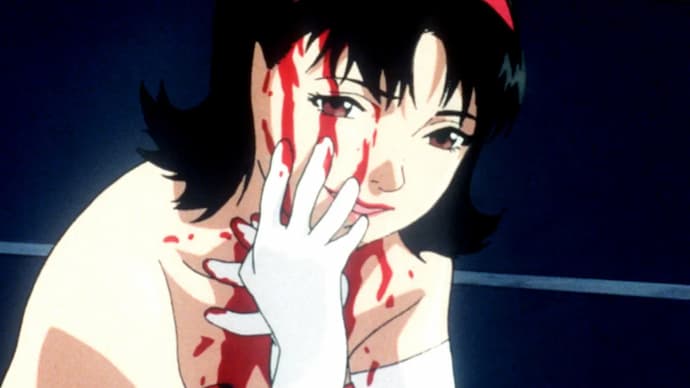 Satoshi Kon's directorial debut came in the form of Perfect Blue, an anime film that delves into the psychological effects of fame and fandom.
Mima Kirigoe is the lead singer of a popular girl group, but she wants to switch from singing to acting. The resulting backlash causes her to break down and lose both her sense of identity and her grip on reality.
And as bad as that is, it gets even worse as Mima becomes the prime suspect when people around her start getting murdered.
10. Vampire Hunter D (1985)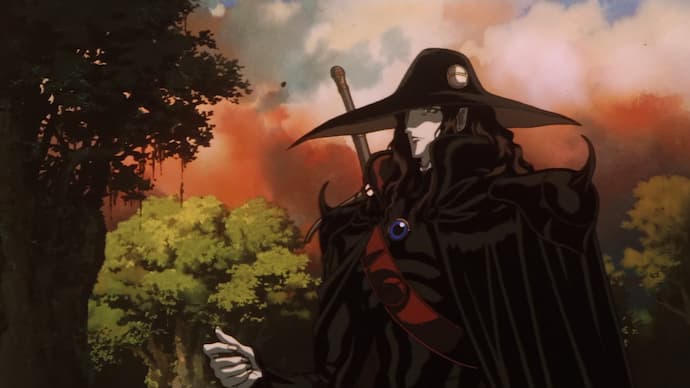 Few films have the guts to do exactly what they say in the title, but Vampire Hunter D does just that.
D is a dhampir—a half-human, half-vampire creature—in a post-apocalyptic world filled with demons, vampires, and mutants.
The original film debuted in 1985 before getting a stellar sequel in 2000, but don't sleep on this classic. If you like your anime horror films filled with gore and violence, you can happily sink your teeth into this.
9. Bio Hunter (1995)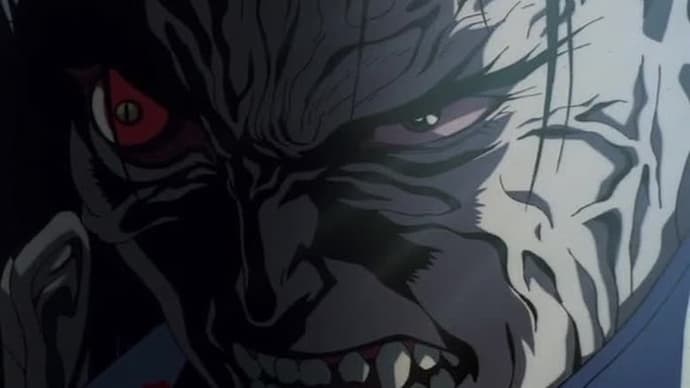 Bio Hunter is set in a world where a disease called the Demon Virus has brought Japan to its knees. Those infected are transformed into hellish creatures who devour those around them in gruesome ways.
Two biologists-turned-demon-hunters are now trying to find a cure despite one of them having contracted the virus.
Director Yūzō Satō is a master at depicting the human body in the most terrifying, horrific ways. Bodies burst with blood and sinew in almost every scene, all brought to life by the prolific studio Madhouse.
8. Gyo: Tokyo Fish Attack (2012)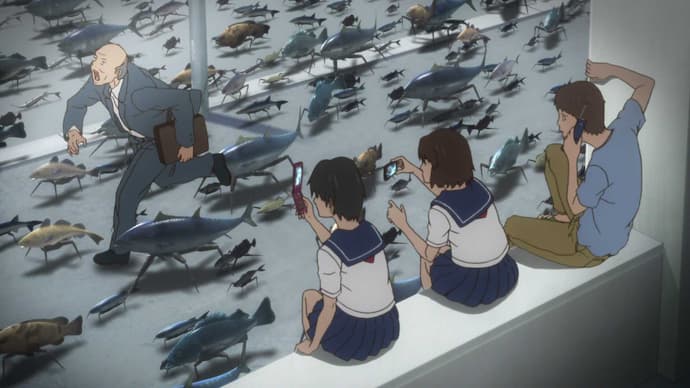 Mangaka Junji Ito is considered one of the best horror artists on the planet, so you shouldn't be surprised that an anime film based on one of his works has made it onto this list.
Gyo: Tokyo Fish Attack is a touch surreal as it centers on aquatic creatures that have sprouted legs and taken to land to devour helpless citizens. Even so, the attention to detail that Ito brings to the tale is what makes this anime horror film something special.
The concept is almost funny, but it quickly turns horrific the first time you see someone chased down the street by a mutated shark.
7. Seoul Station (2016)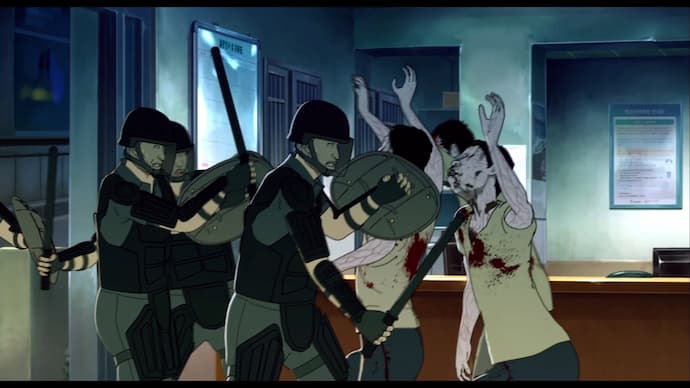 Seoul Station is a prequel anime film to one of the best zombie movies ever made: Yeon Sang-ho's brilliant Train to Busan.
Taking place right at the start of the zombie outbreak, Seoul Station follows Hye-sun, a sex worker who's stuck in an endless cycle of abuse with her pimp/boyfriend.
The animation is stellar, but it's the not-so-subtle commentary about how Korea treats its underprivileged and unhoused that makes this one of the best anime horror films of all time.
6. King of Thorn (2009)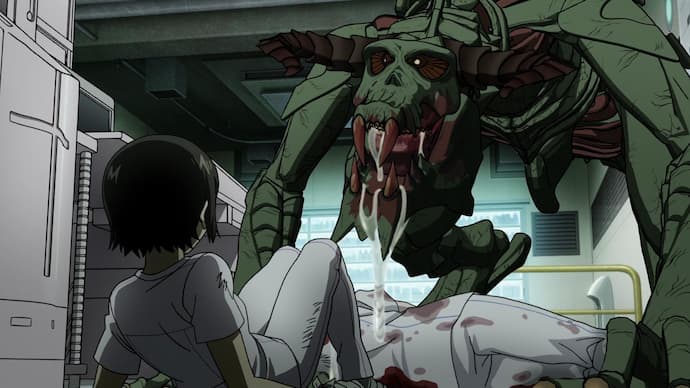 This anime horror film is basically Sleeping Beauty if Princess Aurora woke up in a dark, twisted future where humanity had been wiped out by a mysterious virus while she was sleeping.
King of Thorn is about the seven survivors of the deadly Medusa Virus after they wake up from cold sleep in the far future. Together, they must unravel the mystery of what happened to the world while avoiding being torn apart by the strange creatures hunting them.
5. Paprika (2006)
If you enjoyed Inception, then Paprika is the horror anime film for you. Satoshi Kon's final film before he died in 2010, Paprika dives deep into the psychological trauma that comes from playing with the human mind.
Dr. Atsuko Chiba creates a device that allows her to enter the dreams of her patients. However, a group of sinister scientists soon take the device for themselves and use it to force people into killing themselves.
Chiba must stop them while also preventing a large-scale mental breakdown among the people of Tokyo.
4. Demon City Shinjuku (1988)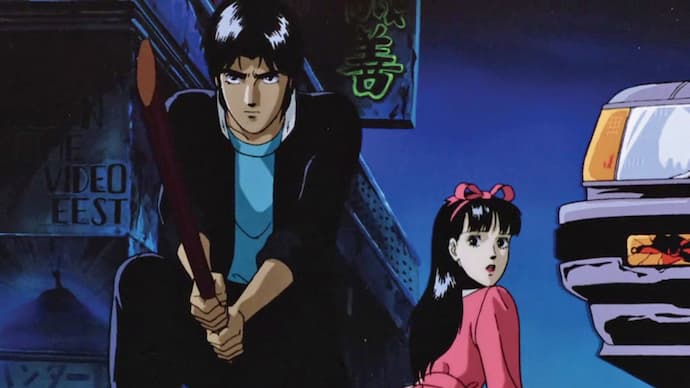 Demon City Shinjuku almost feels tame compared to the other Yoshiaki Kawajiri films on this list. But what it lacks in gore and sex, it makes up for with its weird concept and beautiful action scenes.
This film centers on Kyoya, a young man tasked with saving the world from the powerful psychic who killed his father. Battling against the demons that have taken over Tokyo, Kyoya seeks to master his powers before the world is overrun with chaos.
It's a classic, straightforward story that delivers the right touch of gore and horror without feeling too over-the-top.
3. Ninja Scroll (1993)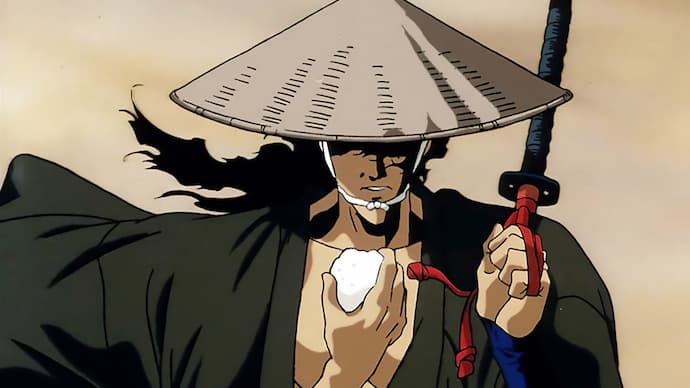 Ninja Scroll is the kind of legendary film that's usually spoken about in the same breath as Akira and Ghost in the Shell. It's one of the most influential anime films of all time, and it deserves such high praise.
In feudal Japan, eight powerful demons are attempting to overthrow the government and throw the nation into chaos. Jubei, a wandering swordsman, is paid to uncover their plans, along with the ninja Kagero.
The action scenes are gorgeous and the gore is near constant, making this the perfect horror film for fans of blood and violence in anime.
2. Vampire Hunter D: Bloodlust (2000)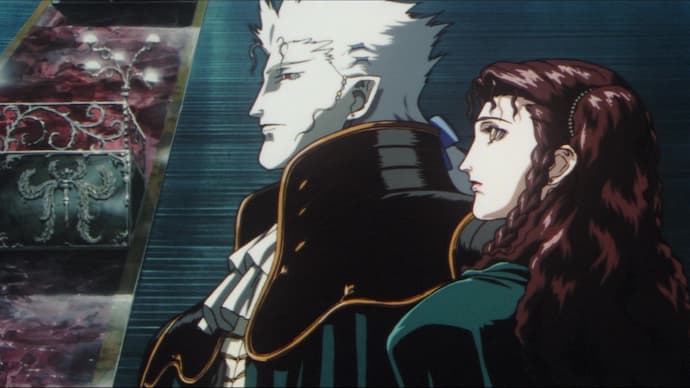 Another entry from Yoshiaki Kawajiri, this classic anime horror film sees the character of D tracking down a young woman named Charlotte after she's taken from her home by the vampiric Baron Meier Link.
As in Kawajiri's other films, Vampire Hunter D: Bloodlust has no shortage of gore and violence, but it's all balanced out by improved pacing and exceptional worldbuilding.
This isn't just one of the best anime horror movies ever made, but one of the best vampire movies of the last few decades. Interestingly enough, the theatrical release of Vampire Hunter D: Bloodlust was in English, even in Japan! (They had Japanese subtitles.)
1. Belladonna of Sadness (1973)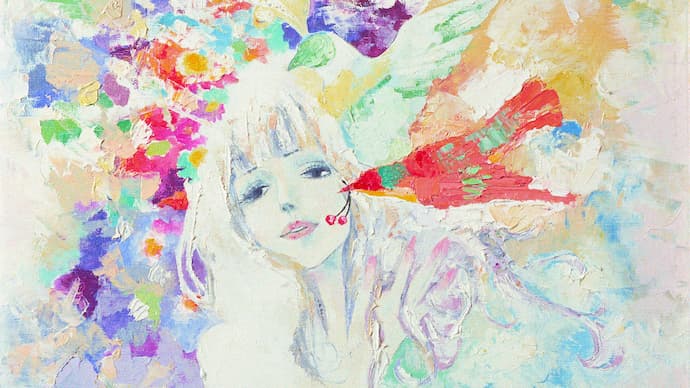 Even in a list of dark horror films, Belladonna of Sadness stands out as perhaps the most traumatic of them all. It certainly isn't for the faint of heart with its graphic violence and depictions of sexual assault.
Jeanne is a young woman who's raped by a powerful noble on her wedding day. She turns to demonic powers to regain her freedom, but ends up becoming more twisted as her anger and trauma consume her.
Belladonna of Sadness is a cerebral anime film that leans into abstract imagery throughout, but, like the best horror films, it effectively reveals uncomfortable truths about our world.