Are you looking for something dark, gritty, and violent to read? Something with lots of action, violence, and conflict? Maybe something like Game of Thrones or Breaking Bad in graphic novel format?
Look no further than comic books!
Comics are way more than just superheroes and newspaper gags. There are plenty of comic books and graphic novels written and drawn for adults, featuring all kinds of R-rated scenes and plots.
Here are some of the best dark comic books that are so gritty that you might need to wash them off before you read them!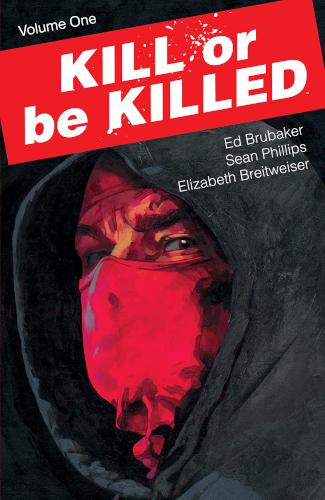 Kill or Be Killed follows a depressed college student who attempts to take his own life. He survives because a demon intervenes, and that demons offers him an extra month of life for every person he kills. He takes the offer and turns to vigilante justice for his kills.
Ed Brubaker, Sean Phillips, and Elizabeth Breitweiser are the potent team behind this gritty comic book series, and the twenty-issue run received generally positive reviews. The ending was a bit polarizing, but the dark journey to the end is worth taking regardless.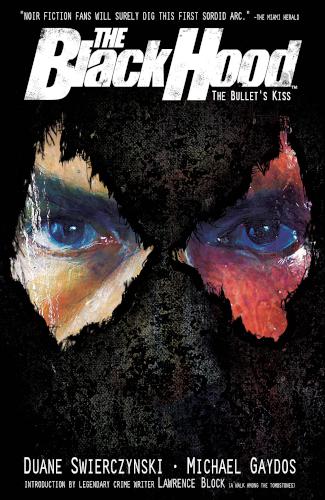 The 2015 take on The Black Hood by Archie Comics takes a darker turn at the character. After Officer Gregory Hettinger accidentally kills the previous Black Hood and becomes the new Black Hood, he looks to clean up the streets of Philadelphia and its dangerous gangs.
There's no shortage of blood and violence in this mature run of The Black Hood, and writer Duane Swierczynski isn't afraid to tackle gritty subjects like painkiller addiction, vigilantism, and defenestration.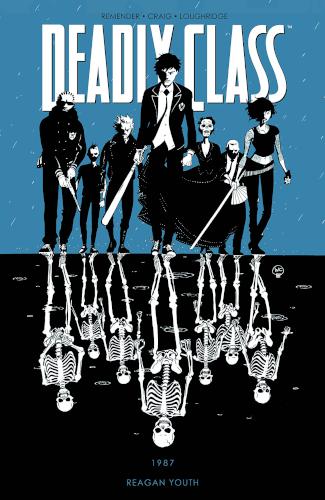 Deadly Class is set in the 1980s and centers on the King's Dominion Atelier of the Deadly Arts, an American boarding school for crime families who send their kids to become deadly assassins.
This series is no stranger to death—as expected of a series based on assassins, hired killers, and organized crime. There's a wide cast of characters at the school, but don't get too attached. You never know when the next one is going to bite the bullet.
The series has been running for over 40 issues, and is still ongoing as of this writing with monthly releases.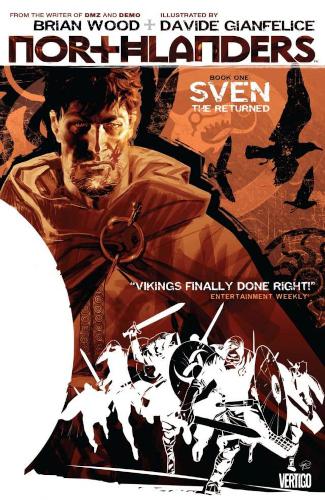 Set in 980 AD during the Viking Age, Sven is an exiled Viking prince who returns to his homeland to claim his inheritance after the death of his father. The stories in Northlanders are fictional, but they're based on and inspired by real events and real history.
It's the kind of action-packed violence-heavy comic series that fits alongside The Last Kingdom (TV) and Vinland Saga (manga). The Viking Age is a rich setting to explore, and Northlanders does it justice without being too locked down by verasimilitude.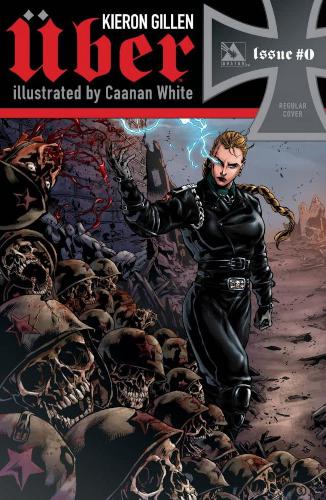 Uber is a dark comic series that centers on an alternate history's version of World War II in which the Nazis discovered a way to create superhuman soldiers—forcing the Allied nations to create superhuman soldiers of their own.
There's a ton of violence in this series, and it prominently features alternate versions of important WW2 figures, including Adolf Hitler, Winston Churchill, and Alan Turing. Issues come out every month, so you have time between readings to process and recalibrate.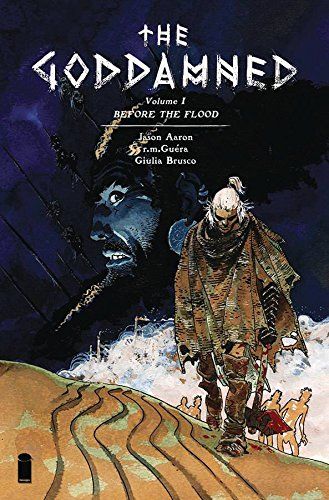 This book provides a dark and interesting take on the times of the biblical character Noah.
Image Comics, the company behind the book, says it's perfect for fans who want a Bible story that can be described as "violent, grim, filth-flarn-filth, and raw skulduggery." Those definitely sound like descriptors that'll appeal to fans of dark and gritty stories.
There are only five issues of this comic, so there isn't a lot to read. However, it's definitely worth checking out, as it'll definitely challenge you in the same way Game of Thrones does.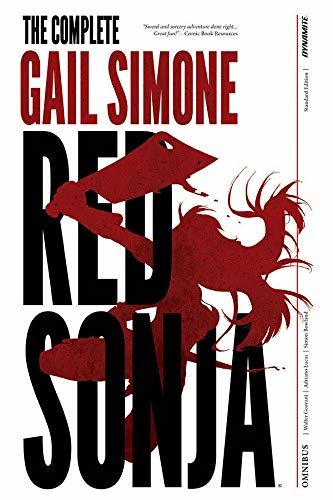 This book is actually based on a character created by Robert E. Howard, the same person responsible for Conan.
It has a fantasy setting, lots of almost nude characters, and plenty of violence, which means it ticks just about all the right boxes for Game of Thrones fans. If you enjoyed Conan, you're going to love Red Sonja, as the two characters work together quite frequently.
Marvel published the comics from 1973-1986. From there, the character went away for a while, eventually coming back through Dynamite Entertainment from 2005-present.
The run isn't super complicated, but there are a few spin-offs and side stories. As long as you focus on the main runs, it's not too daunting.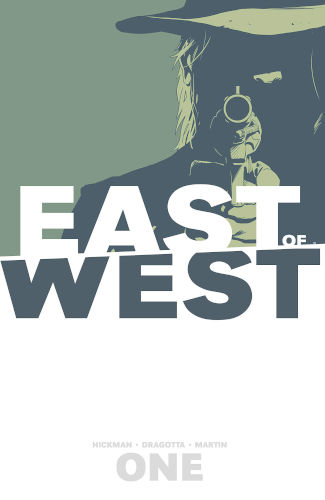 While East of West doesn't have the dragons-and-magic style of fantasy that fans of the genre might expect, it delivers its own sci-fi/fantasy/Western spin on a dark, gritty, dystopian United States.
The story centers around the Four Horsemen of the Apocalypse, which is always an interesting way to start a story.
This comic is still running, and has been in print since 2013 under the Image Comics banner. It's a monthly comic and there have only been 43 printed so far, meaning you can catch up pretty quickly.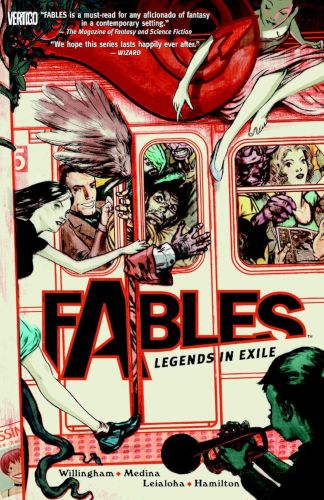 The premise of Fables is fascinating: characters from all of the beloved characters from fairy tales are forced to live in our world. Each of them is forced to hide in plain sight amongst the humans in Manhattan.
It's super dark and gritty, and quite entertaining. Fables is not a super bloody and violent comic, but what it lacks in violence it makes up for with an interesting fantasy setting and plenty of political storylines.
Thankfully, there aren't multiple series of Fables that you'll need to read, though it ran from 2002-2015. There's 150 issues, so there's quite a large backlog to read. But since it's not actively running anymore, you'll be able to catch up in short order.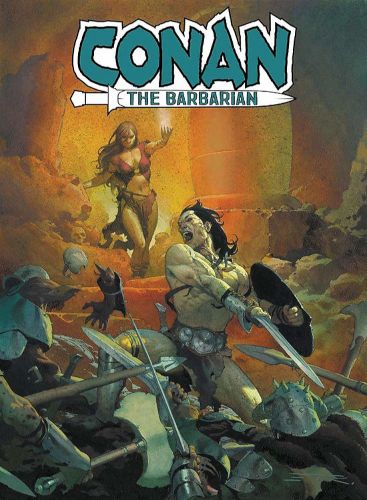 There have been quite a few different rewrites of Conan over the years by various writers and artists, so there's a lot of bloody fantasy out there for you to read.
The beloved barbarian was first brought to comics all the way back in 1952. Marvel published Conan comics in the 1970s. Dark Horse Comics took over until 2018, and now the rights are back in the hands of Marvel.
Here's a quick breakdown of the main Conan series out there:
Conan the Barbarian (Marvel, 1970-1993)
Savage Sword of Conan (Marvel, 1974-1995)
Conan the King (Marvel, 1980-1989)
Conan (Dark Horse, 2004-2008)
Conan the Cimmerian (Dark Horse, 2008-2010)
King Conan (Dark Horse, 2011-2016)
Conan the Barbarian (Dark Horse, 2012-2014)
Conan the Avenger (Dark Horse, 2014-2016)
Conan the Slayer (Dark Horse, 2016-2017)
Conan the Barbarian (Marvel, 2019-)
Savage Sword of Conan (Marvel, 2019-)
Obviously, that's a lot to read, and it can be quite intimidating to see that many issues in front of you. But thankfully with the new Marvel series just getting underway, you can start there and not fall behind.
More Violent Comic Books to Enjoy
If you enjoy your comics coated in a filthy layer of grit, these are the comic books for you. Whether you enjoy the dark themes or the violence, there's a comic series on this list you'll like.
Just make sure you're mentally prepared, because these might take you to a very dark place!