Are you looking for something dark, gritty, and violent to read? Something with lots of action, violence, and conflict? Maybe something like Game of Thrones or Attack on Titan in graphic novel format?
Look no further than comic books!
Comics are way more than just superheroes and newspaper gags. There are plenty of comic books that are written and drawn for adults, featuring all kinds of R-rated scenes and plots.
Here are some of the best dark comic books that are so gritty that you might need to wash them before you read them!
comiXology Unlimited offers unlimited reading access to a massive library of digital comics, manga, and graphic novels. Try it out for FREE for 30 days!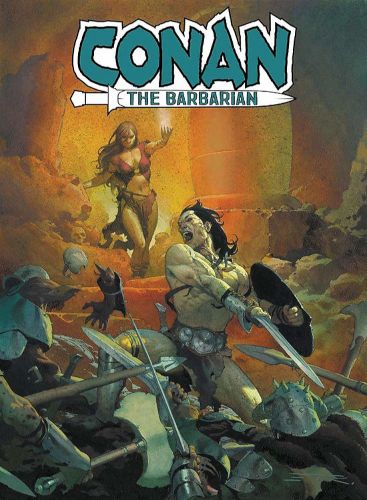 There have been quite a few different rewrites of Conan over the years by various writers and artists, so there's a lot of bloody fantasy out there for you to read.
The beloved barbarian was first brought to comics all the way back in 1952. Marvel published Conan comics in the 1970s. Dark Horse Comics took over until 2018, and now the rights are back in the hands of Marvel.
Here's a quick breakdown of the main Conan series out there:
Conan the Barbarian (Marvel, 1970-1993)
Savage Sword of Conan (Marvel, 1974-1995)
Conan the King (Marvel, 1980-1989)
Conan (Dark Horse, 2004-2008)
Conan the Cimmerian (Dark Horse, 2008-2010)
King Conan (Dark Horse, 2011-2016)
Conan the Barbarian (Dark Horse, 2012-2014)
Conan the Avenger (Dark Horse, 2014-2016)
Conan the Slayer (Dark Horse, 2016-2017)
Conan the Barbarian (Marvel, 2019-)
Savage Sword of Conan (Marvel, 2019-)
Obviously, that's a lot to read, and it can be quite intimidating to see that many issues in front of you. But thankfully with the new Marvel series just getting underway, you can start there and not fall behind.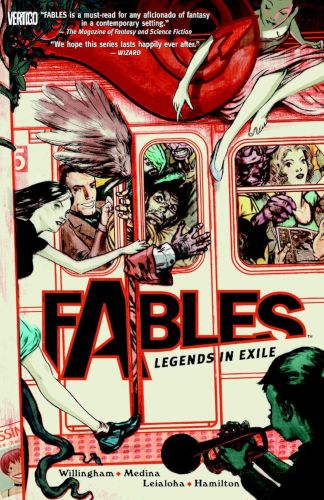 The premise of Fables is fascinating: characters from all of the beloved characters from fairy tales are forced to live in our world. Each of them is forced to hide in plain sight amongst the humans in Manhattan.
It's super dark and gritty, and quite entertaining. Fables is not a super bloody and violent comic, but what it lacks in violence it makes up for with an interesting fantasy setting and plenty of political storylines.
Thankfully, there aren't multiple series of Fables that you'll need to read, though it ran from 2002-2015. There's 150 issues, so there's quite a large backlog to read. But since it's not actively running anymore, you'll be able to catch up in short order.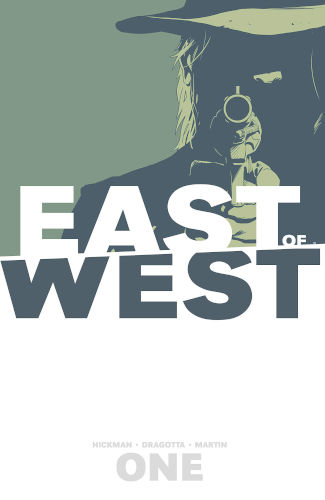 While East of West doesn't hit the dragons and magic style of fantasy that fans of Game of Thrones know, it is incredibly dark and gritty. It's a science fiction Western set in a dystopian version of the United States.
The story centers around the Four Horsemen of the Apocalypse, which is always an interesting way to start a story.
This comic is still running, and has been in print since 2013 under the Image Comics banner. Fortunately, it's a monthly comic so there have only been 43 printed so far. That means you should be able to catch up pretty quickly.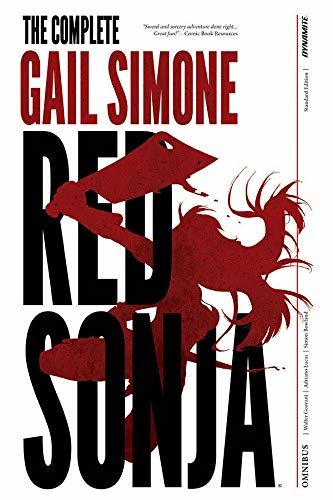 This book is actually based on a character created by Robert E. Howard, the same person responsible for Conan.
It has a fantasy setting, lots of almost nude characters, and plenty of violence, which means it ticks just about all the right boxes for Game of Thrones fans. If you enjoyed Conan, you're going to love Red Sonja, as the two characters work together quite frequently.
Marvel published the comics from 1973-1986. From there, the character went away for a while, eventually coming back through Dynamite Entertainment from 2005-present.
The run isn't as complicated as Conan, but there are quite a few spinoffs and side stories. But as long as you focus on the main runs, it's not too daunting.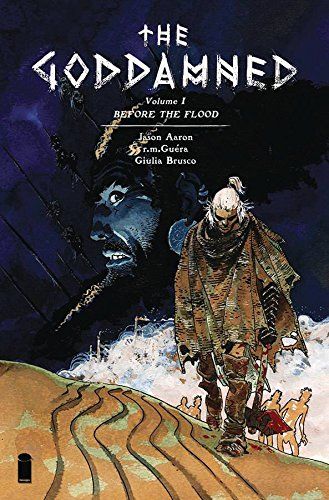 This book provides a dark and interesting take on the times of the biblical character Noah.
Image Comics, the company behind the book, says it's perfect for fans who want a Bible story that can be described as "violent, grim, filth-flarn-filth, and raw skulduggery." Those definitely sound like descriptors that'll appeal to fans of Game of Thrones.
There are only five issues of this comic, so there isn't a lot to read. However, it's definitely worth checking out, as it'll definitely challenge you in the same way Game of Thrones does.
More Violent Comic Books to Enjoy
comiXology Unlimited offers unlimited reading access to a massive library of digital comics, manga, and graphic novels. Try it out for FREE for 30 days!
If you enjoy your comics coated in a filthy layer of grit, these are the comic books for you. Whether you enjoy the dark themes or the violence, there's a comic series on this list you'll like.
Just make sure you're mentally prepared, because these might take you to a very dark place!