Here's the funny thing about Hollywood and movie sequels: sequels are either very easy to greenlight—usually when the sequel has no business being made in the first place—or they're extraordinarily difficult to get made even when they clearly deserve to be made.
The main factor is usually the same in both cases: cold, hard cash. If a film earns a gigantic sum of money at the box office, you can pretty much expect a sequel to be rubber-stamped these days.
But just because a lot of people watched—and even enjoyed—a movie doesn't necessarily mean they want to see a sequel. And movies that flop at the box office may still deserve sequels. Hollywood doesn't put much thought into what audiences actually want in movies.
Even when movies apparently "fail" at the box office, many of them gradually spread through word of mouth and build cult followings, which can bring renewed mainstream interest that demands a sequel. Hollywood doesn't care about that, for some reason.
And when it comes to action movies—a genre that can easily rake in loads of cash at the box office—there are many examples of films that "failed" but deserve sequels due to their wonderful complexity.
Here are several awesome action movies that actually deserve sequels, which have lots of fans who'd love to watch.
7. Logan (2017)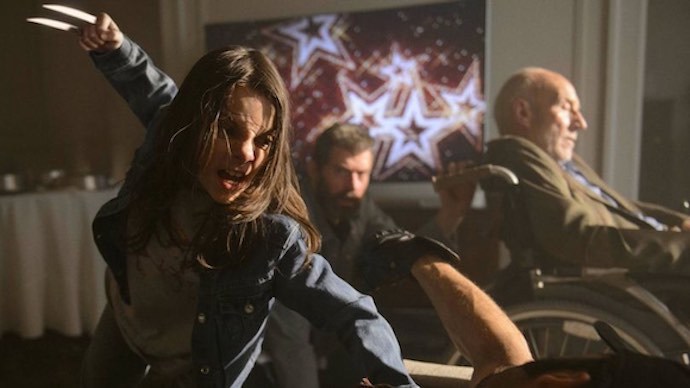 If we're ever to see Dafne Keen's Laura Kinney again in the Marvel movies, it'll be in the MCU. That's not a bad thing at all given that the actress is now a teenager after starring in the 2017 masterpiece Logan.
However, due to the way Fox's Marvel characters were brought into the MCU, it feels like Laura Kinney is left floating in limbo. Marvel is more interested in "multiversing" its way through incarnations of Fox's Marvel characters, putting characters like Laura on the back burner.
Will Marvel Studios ever bring back Laura? More importantly, is Marvel brave enough to give us Dafne Keen's R-rated Laura Kinney in the MCU? That may depend on the success of Ryan Reynolds' Deadpool.
Logan won over audiences and critics alike, with Laura being an exciting part of the film who paved a way for Wolverine to have a future apart from Hugh Jackman. With Laura, Kevin Fiege has a ready-made solution to the problem of bringing Wolverine to the MCU.
6. Zack Snyder's Justice League (2021)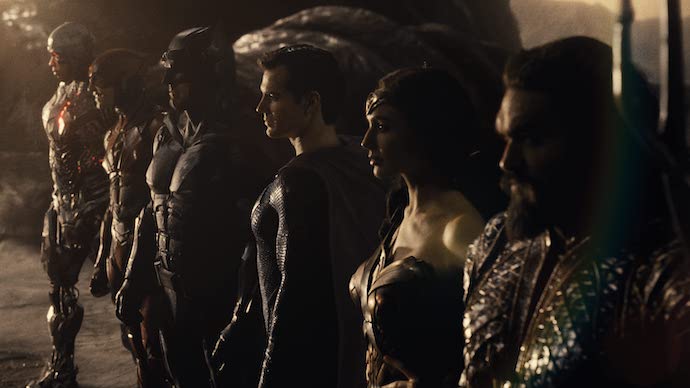 There's an extraordinary backstory behind the Snyder-verse and how it became a protracted battle of an entire film studio trying to please its fans without giving them what they really want.
Stuck in the middle of that battle is Zack Snyder himself, who didn't take sides in his attempt to build an MCU-style Justice League. He's in a strange position where his attempt is seen as a failure in the eyes of the studio, yet seen as a success in the eyes of fans.
Will the Snyder-verse ever be restored? Will we see sequels to Zack Snyder's Justice League? It appears unlikely due to the failure of the previous films, but Snyder's vision for the DCEU is still workable if only Warner Brothers would give him the creative freedom he needs.
5. Terminator 2: Judgment Day (1991)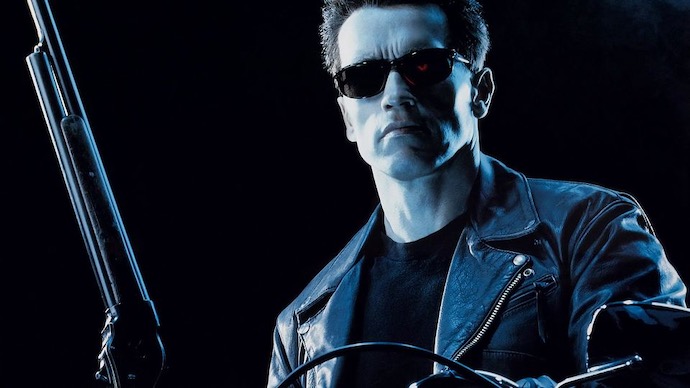 Terminator 2: Judgment Day technically already got a sequel in Terminator 3: Rise of the Machines, but it wasn't directed by James Cameron. That's the proper sequel we want to see.
Of course, there's no way that James Cameron could make his version of Terminator 3 now. He's too busy creating the never-ending sequels to Avatar, and because he takes so much time between movies—he's only made eight films to this day—this seems like a non-starter.
Still, if James Cameron were to ever fully return to the Terminator franchise that he started in the 1980s, it'd certainly get fans back into the theaters to experience a proper Terminator movie again.
Terminator 2: Judgment Day wasn't just a success at the box office. It smashed records for R-rated movies and became a stunning example of what action movies could truly be.
Only James Cameron can make the Terminator films what they need to be, which in turn is what makes them successful amongst critics and fans. It'd be a cinematic marvel if he did return. Sadly, we can only hope.
4. Mad Max: Fury Road (2015)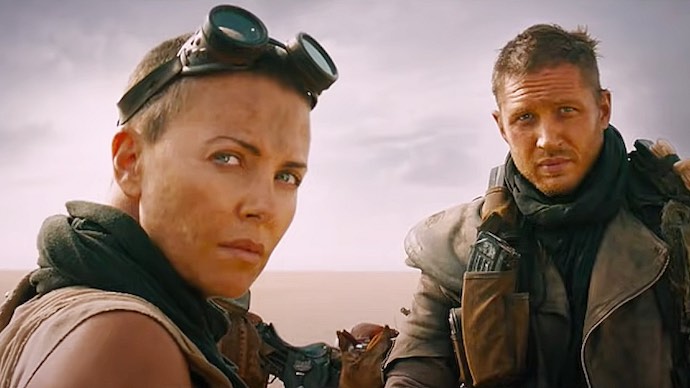 Now that George Miller has settled his feud with Warner Brothers, he's started moving ahead with new movies set in the Mad Max universe.
First, he'll be directing Furiosa starring Anya Taylor-Joy, which will explore the origin story of Furiosa before her appearance in Fury Road. After that, he'll be coming back to create a yet-unnamed direct sequel to Fury Road, which will star Tom Hardy again.
The success and reception of Mad Max: Fury Road astounded audiences when it arrived in 2015, and nobody expected the action film to be as visceral or richly deep as it was on a profound level.
To this day, Mad Max: Fury Road is one of the best films made in the 21st century and could end up as the most celebrated action film ever.
3. Constantine (2005)
Keanu Reeves' Constantine wasn't an immediate hit. It needed time to become appreciated by fans, and even to this day it remains underappreciated by mainstream viewers.
If you haven't seen it yet, Constantine is a savagely unique comic book movie adaptation that uses horror and demons to create a world for Reeves' brilliant character work as John Constantine.
Reeves has bemoaned how Warner Brothers isn't interested in producing a Constantine sequel, and he's been trying to get one made for a long time. But, as fan support for a sequel grows, it's possible he'll get to play the character again—perhaps as a TV series instead.
A film sequel to Constantine is up in the air. It's understandably hard for Warner Brothers executives to greenlight a project that may not succeed, so we won't be holding our breath for this one.
2. Dredd (2012)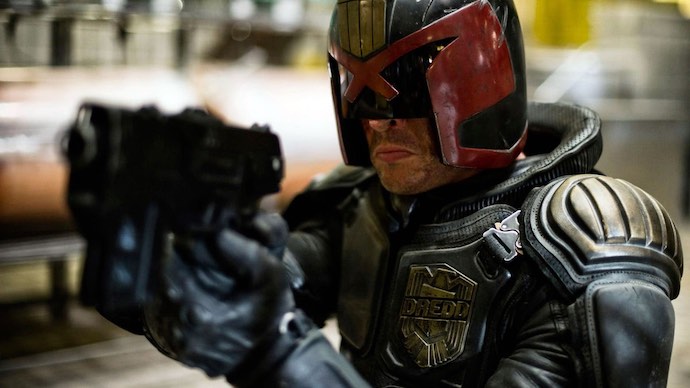 Getting Judge Dredd right has been an unenviable task for those who've tried taking it on. Something hasn't felt right in the Judge Dredd movies that have thrust him into the limelight, as if the adaptations couldn't properly capture the tone of their original material.
But Karl Urban's incarnation in Dredd gave us a compelling story full of fun action set-pieces and ruthless, bloody violence. Fans and critics agreed that the film had enough to garner a sequel, but the lack of box office punch has pushed down production of a sequel.
The fandom behind Dredd backs Karl Urban's character as their version on the big screen. Urban has built up a stronger fan base for himself with his excellent performance in Amazon's The Boys, so we can only hope that that adds fuel to the possibility of more Urban Dredd.
1. Batman Returns (1992)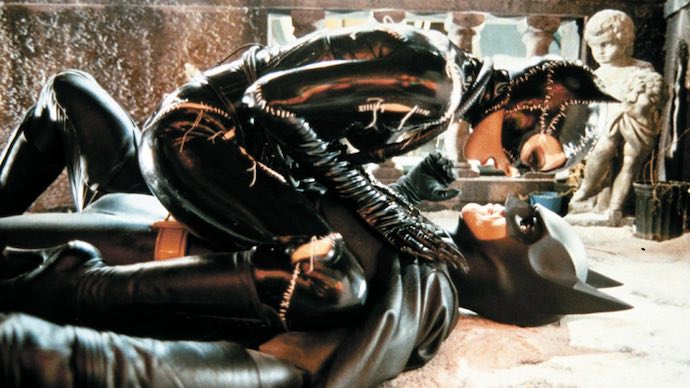 Warner Brothers actually had a sequel idea for Batman Returns, but Michael Keaton hung up his cape after being unimpressed by the idea. The next Batman film became the lukewarm Batman Forever.
Tim Burton also left the franchise after Batman Returns to make Superman Lives, only for that project to fall apart and get canceled. Thus came the end of the first generation of superhero cinema.
Now that Keaton is returning as Batman in The Flash and Batgirl, there are rumors of a new Keaton-centric film, which could be the true sequel to Batman Returns that we've been wanting to see.
Ideally, Tim Burton would also return as director if the project ever takes off, and that would spark all kinds of intrigue from the superhero cinema fan community. We'll keep our fingers crossed.
Legacy sequels are becoming a trend in recent years, with Top Gun: Maverick and Blade Runner 2049 being prime examples that have seen success at the box office. Why not Tim Burton's Batman 3?