Vinyl records are back in a big way. If you prefer buying your music in a form that you can touch and look at in addition to listening to, you might prefer vinyl to digital music or even CDs. The problem is figuring out where to buy it.
If you don't already have a vinyl collection, starting out can be difficult, especially if you're seeking out new releases. You can find classic rock standards at garage sales and the like, but what about your significantly lesser-known favorite artists?
Not to worry! Here are the best sites to buy vinyl records online. You should be able to find most of what you want, assuming a vinyl record of it exists and it isn't exceedingly rare.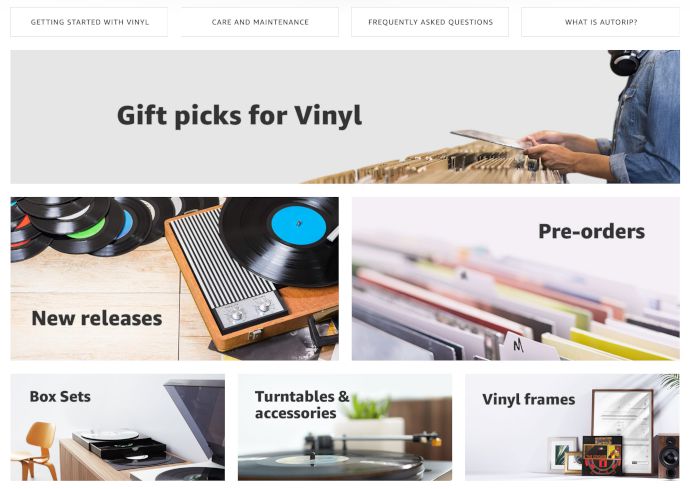 Amazon sells everything else, so of course it sells vinyl records too. The same limitations as Best Buy apply here in many cases...
...but anecdotally, Amazon seems to have more in stock from independent artists and smaller names, but don't expect to find everything you're looking for. If you subscribe to Amazon Prime, you also get the benefits of Prime shipping.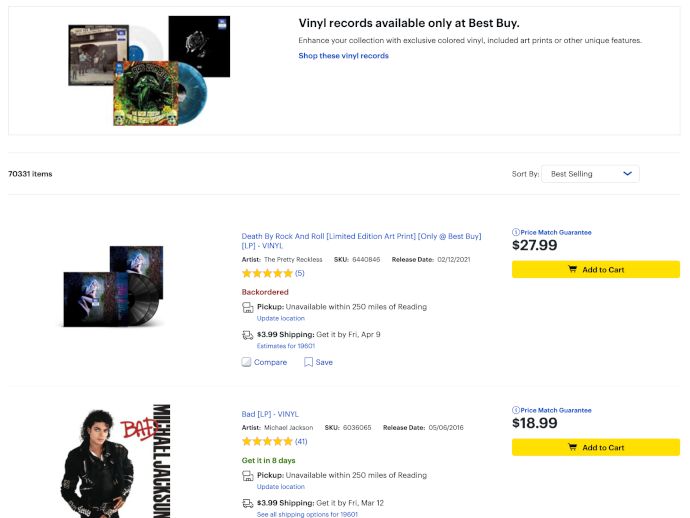 If you're looking for a release by a well-known artist, Best Buy may have it in stock. Because they're a big retailer, you may sometimes find these releases cost less than they would from a smaller store.
If you're into independent artists, you may have trouble finding them here, but albums from big names should be easy to find.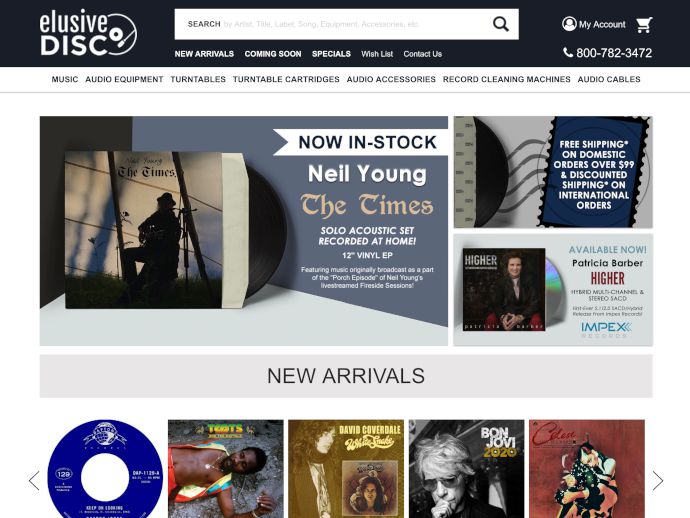 Elusive Disc is a one-stop shop for all things vinyl. If you're looking not only to buy a new record, but also a cartridge for your turntable or even a brand-new turntable, this is the shop for you.
Their catalog isn't as vast as many of the other stores we've gathered together, but the inclusion of turntables and other vinyl accessories means it's a good site to keep in mind.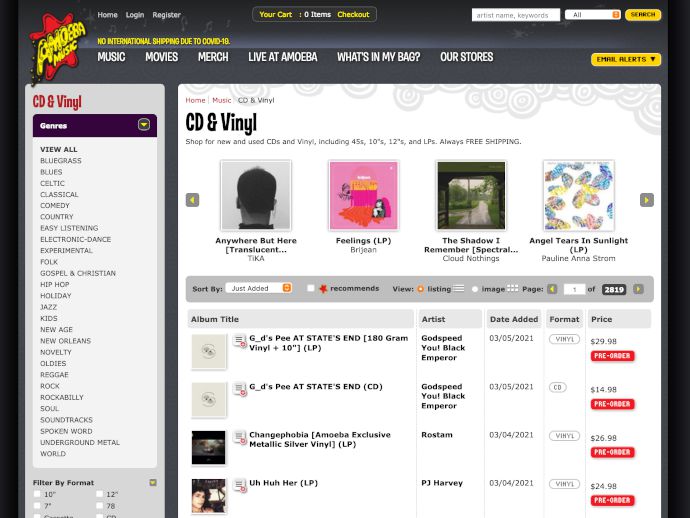 Even if you're not from California, you may be more familiar with Amoeba Music from its physical stores than its online presence, as it's a well-known record store.
Amoeba also has an online presence, letting you browse and shop from its selection from anywhere in the world. If you're not sure what to buy, you can check out its What's In My Bag? web series to see what other artists are listening to.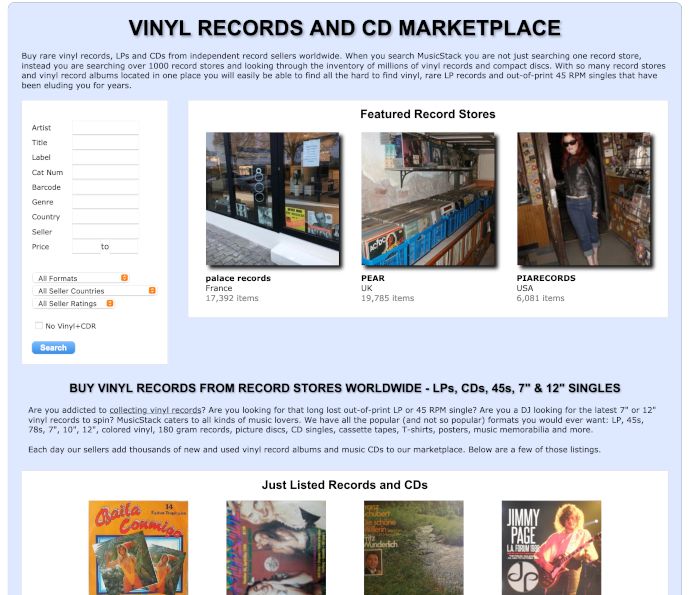 Like CDandLP, MusicStack connects you with vinyl sellers all over the world. Focusing on vinyl records and CDs, MusicStack is another great source for finding used records online.
And with the grading system, you don't have to worry about buying a used record, only to find it arrive covered in dust and heavily scratched.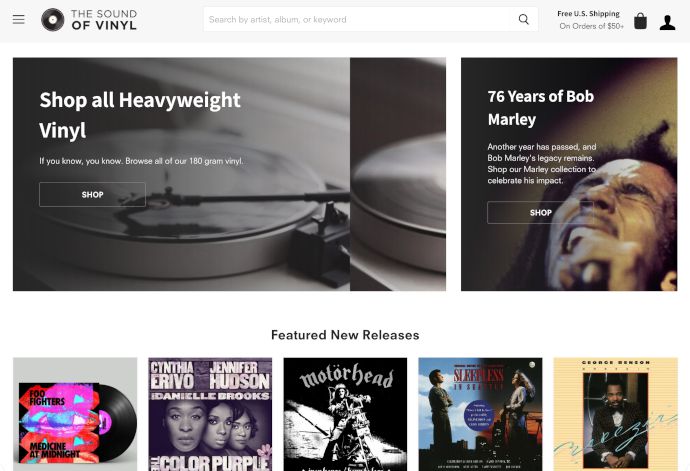 The Sound of Vinyl has stores available in the US and UK, both stocking thousands of records from every genre you can think of.
This site also makes it easy to find color vinyl, limited editions, and box sets, so if you're looking for a hard-to-find release that is out of stock everywhere else, you may be able to find it here.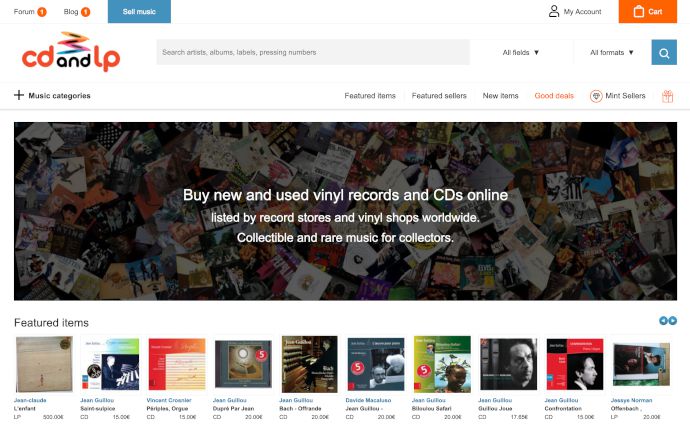 While it may look like a typical online music store, CDandLP works different. Similar to the now-defunct Reverb LP, CDandLP is a sort of aggregator of record stores worldwide.
This means that you have a greater chance of finding what you're looking for, because this gathers a ton of stores together. These sellers stock both new and used CDs and vinyl records, so you can save some money too.
Don't Forget Your Local Record Shop
This list focuses on shopping online, but if you're fortunate enough to have a record store nearby, don't forget to frequent them.
Not only do smaller record stores need your business, but if they don't have something you're looking for, they can often order it.
If you're building a physical music collection, you might be able to find some great records at low prices at your record shop as well. This can help you build a solid foundation for your collection without breaking the bank.