Since it launched in November 2019, Disney+ has taken the streaming world by storm. More than 10 million users signed up the first day it was available, and it surpassed 100 million users by March 2021.
Clearly, a lot of people think Disney+ is worth it. But is it worth it for you? What does it offer, and is it a good value for the price? You may have heard about The Mandalorian, but is there anything else?
Let's take a look at all the important Disney+ features and benefits. By the end of this article, you'll know if there's enough here for you and whether the cost of admission is worth it for you.
1. Disney+ Is Cheaper Than Most Others

Disney+ alone costs $7.99/month if you go month-by-month or $79.99/year if you pay for an entire year. This unlocks full access to the entire Disney+ platform, content in 4K (where available), and no advertisements before, during, or after playback.
That's a good value compared to other mainstream streaming services. For example, Netflix starts at $8.99/month for its Basic plan, Paramount+ costs $9.99/month for its ad-free plan, and HBO Max is a whopping $14.99/month.
Bundle Disney+ With Hulu and ESPN+
As if the standalone Disney+ plan wasn't a good enough value, you can also bundle Disney+ with an ESPN+ plan and an ad-supported Hulu plan for $13.99/month (or upgrade the bundle with an ad-free Hulu plan for $19.99/month).
On their own, ESPN+ costs $5.99/month, ad-supported Hulu costs $5.99/month, and ad-free Hulu costs $11.99/month. If you're interested in either ESPN+ or Hulu, the bundles offer amazing value.
2. GroupWatch (Virtual Movie Nights)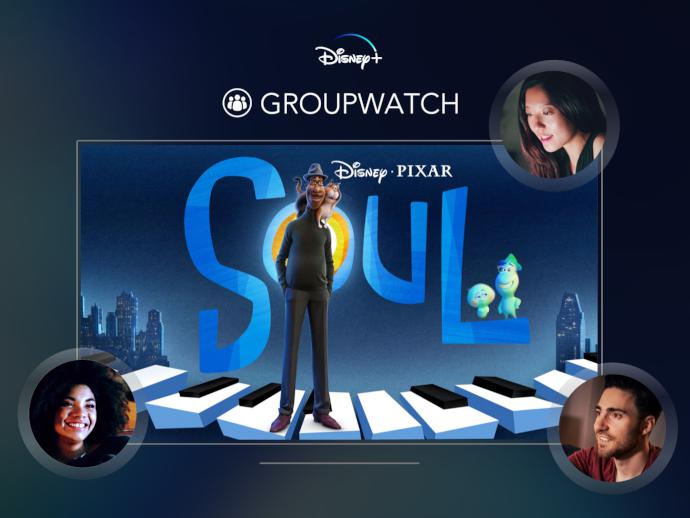 Disney+ has a nifty built-in feature called GroupWatch, which lets you watch any Disney+ movie or TV show with up to 6 other people (total 7 viewers per stream) remotely in sync, no matter where you all are.
You can all be in your own homes, across the country, and still hold virtual movie nights to watch together. The stream stays synchronized even if someone pauses, rewinds, or fast-forwards.
GroupWatch invites can be shared with a link, but recipients must have an active Disney+ subscription to join a GroupWatch.
Unfortunately, GroupWatch doesn't have shared chats or webcams; the only way viewers can interact is through reaction emojis. But you can always set up a group chat elsewhere (e.g. iMessage, Messenger, Discord, etc.) while you watch together.
3. Star Wars Universe Content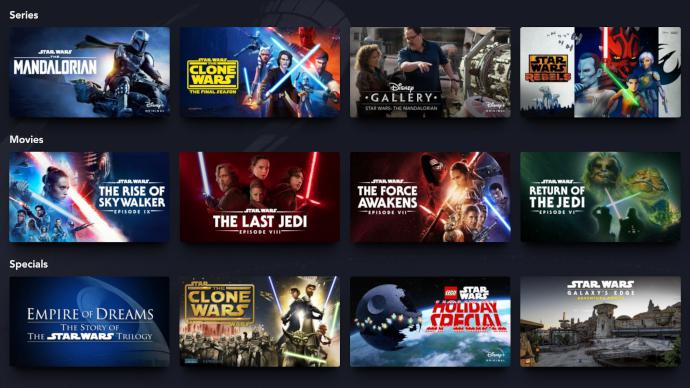 Content-wise, the biggest draw to Disney+ has always been the critically-acclaimed TV series The Mandalorian. This space-western centered on Mando the bounty hunter is reason enough to subscribe, even if for only one month to binge-watch.
But if you're a die-hard Star Wars fan, most of the movies and TV series in the franchise are available to stream on Disney+. Any that aren't available yet will come later when licensing deals expire.
In addition to the original trilogy, the prequel trilogy, and the sequel trilogy, you can watch Star Wars: The Clone Wars, Star Wars Resistance, Solo: A Star Wars Story, Rogue One, and several LEGO Star Wars titles like All Stars.
4. Marvel Cinematic Universe Content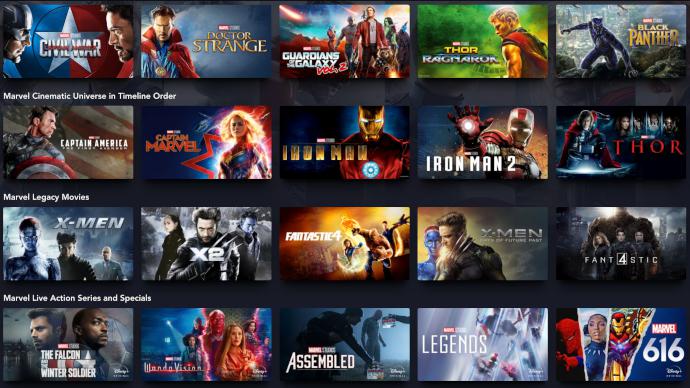 The other massive media franchise on Disney+ is the Marvel Cinematic Universe, which consists of 23 movies as of this writing. All of them are available to stream on Disney+ except for three: The Incredible Hulk, Spider-Man: Homecoming, and Spider-Man: Far From Home.
But starting with Phase 4, the MCU is branching out to original TV series alongside its original movies—and these TV series will only be available to stream on Disney+.
WandaVision kicked things off in January 2021, followed by Falcon and the Winter Soldier in March 2021. After that, we'll be seeing premieres for Loki, Ms. Marvel, Hawkeye, What If...?, and more.
So if you're a fan of the Marvel Cinematic Universe and want to stay on top of everything going on, you won't be able to do so without an active ongoing subscription to Disney+.
5. Pixar Animated Movies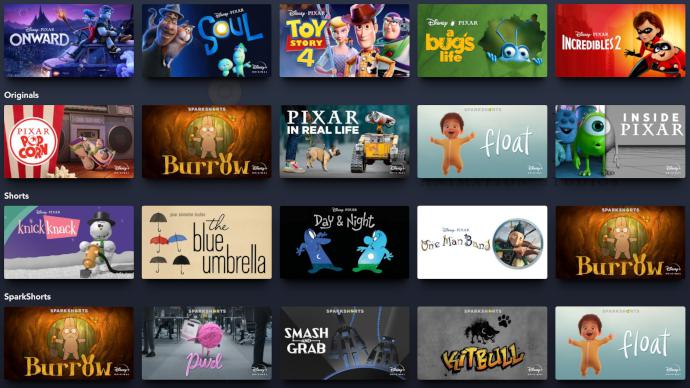 Did you forget that Disney acquired Pixar in 2006? That means every Pixar feature film—all 23 of them, as of this writing—are available to stream on Disney+.
The latest one, Soul, won the hearts of critics and audiences alike. You can also revisit classics from your childhood, like Toy Story, Finding Nemo, WALL-E, Up, and more. And if you've started your own family? These movies are perfect for kids.
There's also a lot of extra Pixar content you probably didn't know about, including uplifting short films like Burrow and the educational/insightful Forky Asks a Question series.
6. Exclusive Disney+ Original Content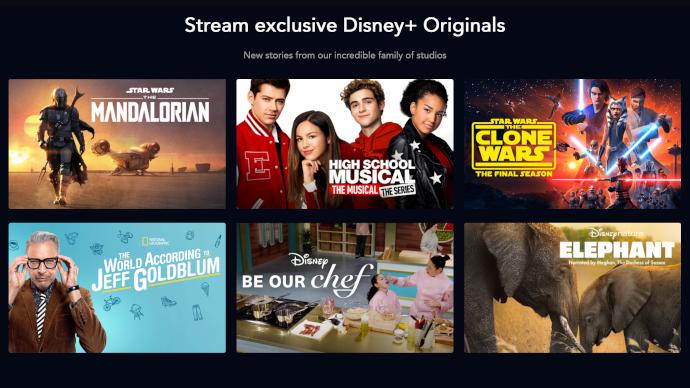 Disney+ is ramping up its original programming. You can already watch Diary of a Future President and The Mighty Ducks: Game Changers, and you'll be able to watch Big Shot, The Mysterious Benedict Society, and Monsters at Work later in 2021.
And did you know Disney acquired National Geographic in 2017? As a result, on top of all the other content mentioned above, Disney+ has lots of original content from National Geographic.
Most notably, there's The World According to Jeff Goldblum where Jeff Goldblum explores different facets of life with experts. There are also dozens of fascinating nature documentaries, if you're into that!
7. Disney+ Has Lots of Hidden Gem Movies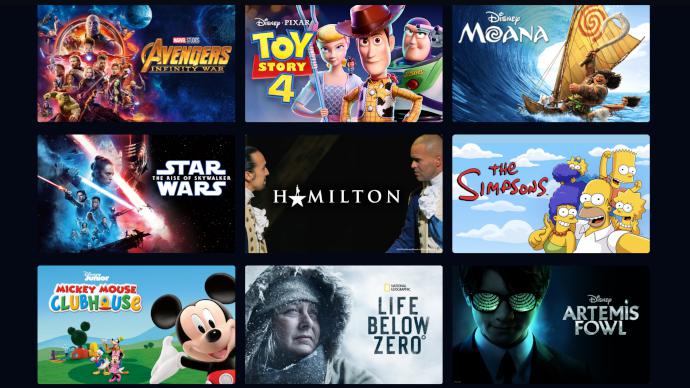 The last reason to subscribe to Disney+ is simply that Disney has produced hundreds of movies over the years, and many of them are available to stream on Disney+.
These movies are easy to overlook given the popularity of Star Wars, MCU, and Pixar movies. But, for example, John Carter is a notable hidden gem worth watching. There's also Willow, The Black Hole, The Three Musketeers, and so many more.
If none of these reasons sway you, then maybe Disney+ isn't the right streaming platform for you. Which is fine, because there are plenty of others that may be right up your alley.