To call Paul Thomas Anderson one of the best filmmakers of the 21st century would be accurate as far as versatility and balance. His films have drastically shifted in thematic heft and tone, yet retain a level of quality that surely makes other directors envious.
The fact that he's worked twice with the great Daniel Day-Lewis on critically acclaimed projects is one thing. But to make a movie with Adam Sandler and have it be an understated piece of comedic perfection? That's on another level entirely.
Want to know what makes him so great? We've ranked the best Paul Thomas Anderson movies for you to explore. You might be surprised by some of the excellent films he's put out!
8. Hard Eight (1996)
For Paul Thomas Anderson's illustrious career took off, it was his first film Hard Eight that served as a sort of teaser trailer for what was to come afterwards.
Hard Eight is Paul Thomas Anderson's engaging story of an old casino hustler and the young man he takes under his wing. When a difficult situation arises with a prostitute and a security consultant, the hustler is faced with hard choices around the secrets he's been keeping.
The film is a fun watch, if not as engaging as his later projects. The camera angles are distinctive of Anderson's own love for Jonathan Demme, and the dialogue is very much molded in his own style.
Hard Eight has several elements that became hallmarks of Anderson's collaborative work in the late 90s and early 2000's, the first being Philip Baker Hall, the second being John C. Reilly, and the third being Philip Seymour Hoffman.
7. Inherent Vice (2014)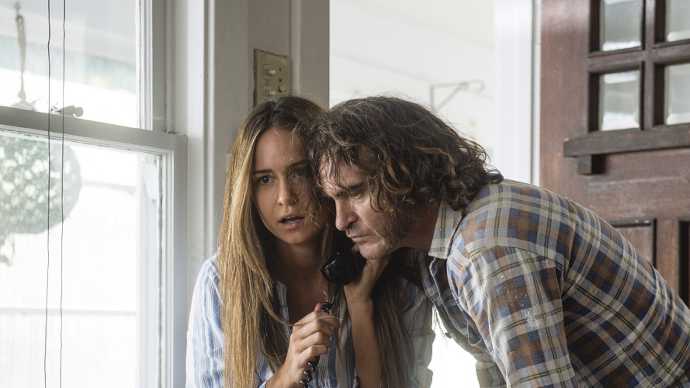 Paul Thomas Anderson's 70s crime thriller Inherent Vice was as stylish as the director had been since Boogie Nights in sheer energetic terms. The immense production design and exuberant performances made for a fun-yet-tense roller coaster ride through LA's seedy underbelly.
Pairing Joaquin Phoenix with an incredible ensemble cast proved that Anderson's early high-spirited style had matured—and that he was more than capable of handling a star-studded film without falling into the trap of propping up celebrity ego.
The adapted story itself was a bit muddled though, which made for a less clear narrative than is usual with a Paul Thomas Anderson film.
Thomas Pynchon's novel was always a dense crime thriller with too many angles to be fitted into a single two-hour production, but Anderson's effort wasn't a failure by any means. Inherent Vice is still a brilliantly cool film.
6. Phantom Thread (2017)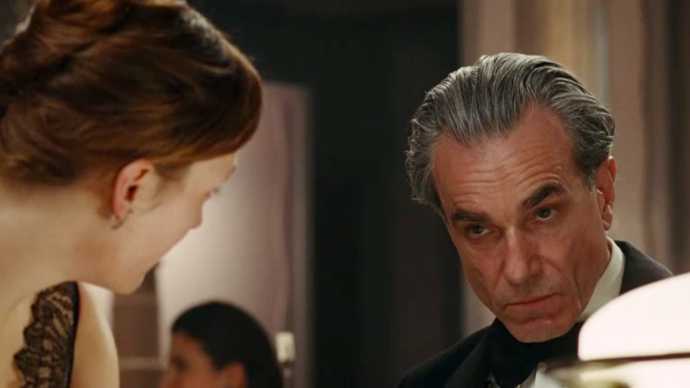 Actually defining Phantom Thread in genre terms is a bit difficult. Is it a romantic drama, a period drama, a very strange romantic comedy? This second collaboration between Paul Thomas Anderson and Daniel Day-Lewis was an absolute delight to behold.
Phantom Thread is the story of a 1950s fashion designer, his sister, and his young muse wrapped up in the broader subject of haute couture. Its delicate touch slowly pulls the audience into the world of Day-Lewis's character's overt hedonism.
When you have one of the greatest filmmakers in history working with one of the greatest actors in history, it should always be made to feel like Phantom Thread did: dedicated, bold, surprising, without ever sinking into melodrama.
Why does it feature so low on this list? Well, it never had the same cultural resonance as the films below—which says a lot about Paul Thomas Anderson's body of work!
5. Punch-Drunk Love (2002)
Here we have the film that has arguably aged the best out of Paul Thomas Anderson's entire catalog.
When Anderson said that he was going to work with Adam Sandler after directing Magnolia, most assumed we'd get just another Sandler-esque comedy. Instead, what we got was a genius film that retained a sense of Sandler-ism within Anderson's mastery of story.
It revolves around a man called Barry, who buys and sells bulk domestic products to stores and chain retailers in the LA area. One night while lonely, he calls a phone sex line—and ends up in a twisted world of his own anger issues and a very unique style of love.
The film feels slightly surrealist, but also wonderfully real to anybody out there who knows the realities of social anxiety and self-hatred. Adam Sandler's powerhouse performance puts Punch-Drunk Love among some of his best movies of all time.
4. Boogie Nights (1997)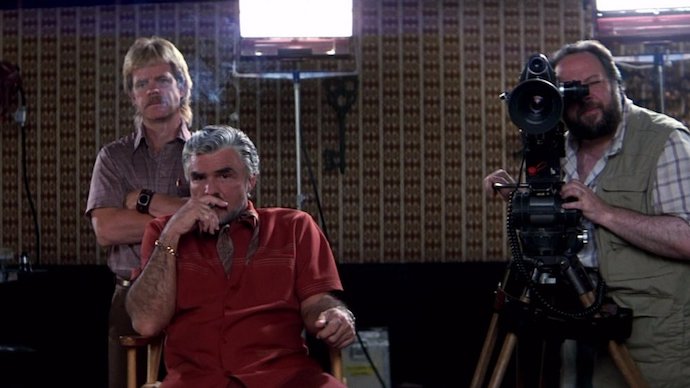 Putting aside Anderson's well-publicized issues regarding Burt Reynolds—who allegedly hated Anderson and this film—Boogie Nights was a staggering show of talent from its then-26-year-old director.
The film explores the porn industry through its golden era in the 70s and the decline of it all a few years later. There's something intensely gripping about Boogie Nights, and it's shockingly rewatchable despite its adult subject matter.
Anderson assembled a great cast of up-and-coming actors—like Mark Wahlberg, Julianne Moore, and Philip Seymour Hoffman—as the young guns in this film, while teaming up with star legends like William H. Macy and Burt Reynolds. It was a bold move that made several careers in the process and revived Reynolds' own career at the same time.
Boogie Nights heralded Anderson's arrival as a talent in Hollywood, and while Anderson has gone on to make better movies since, none have ended up as vividly memorable as this one.
3. Magnolia (1999)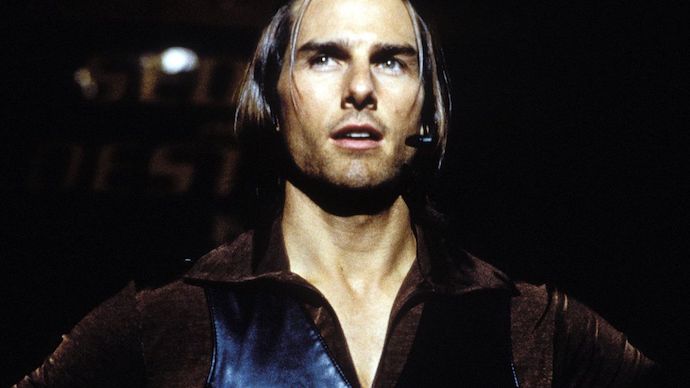 One way to describe Paul Thomas Anderson's Magnolia is to call it an epic sprawling visceral masterpiece. The pacing of the film has more in common with an opera in that it gently builds, act by act, until it crescendos like the blooming of a flower.
All of the interlocking characters in this story are entwined in some way—even if sometimes vague or indirect—resulting in a film that earns its three-hour runtime and never feels mundane.
Tom Cruise is the one who got an Academy Award nomination, but any of the cast could have been recognized in truth. Philip Seymour Hoffman, John C. Riley, Philip Baker Hall, Julianne Moore, William H. Macy all gave knockout performances to match Anderson's incredible screenplay and direction.
Magnolia foretold what Anderson was becoming as a filmmaker, and the way in which his script blends together all of these contrasting stories is the work of a generational talent.
Not since Magnolia has Anderson delved so deeply into the human experience as a whole, but the film is a keen reminder that he can do it as well as anybody.
2. The Master (2012)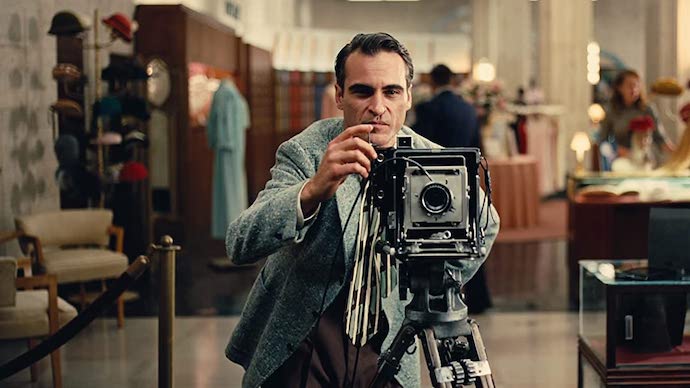 In 2012, four years after There Will Be Blood, Anderson teamed once again with his old pal Philip Seymour Hoffman for The Master.
This tale of an ambitious cult leader and the techniques he uses to bring new members to his cause is a terrifying reminder of how easy it is to get people to follow inspiring figures, which is something that Anderson captured beautifully on film.
The Master has a brilliantly rounded cast, headed by Joaquin Phoenix and Amy Adams alongside the aforementioned Hoffman. All of them were Academy Award-nominated for their performances, and once again Anderson found himself critically acclaimed for his work.
The ease with which Anderson controlled a cast of bonafide heavyweights while balancing a dense narrative is evidence of a director who's at the peak of his powers.
1. There Will Be Blood (2007)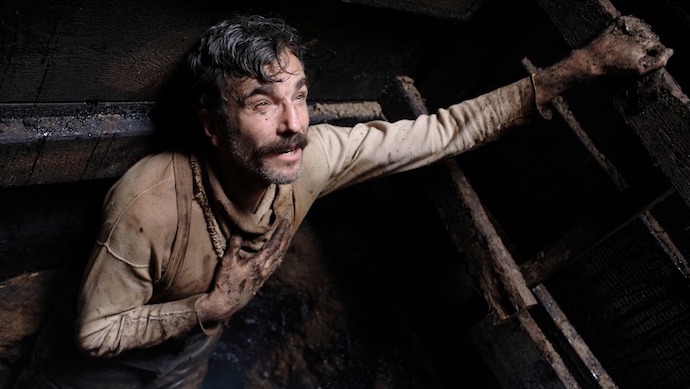 First place was always going to be There Will Be Blood. Not because it's a better-directed film than The Master or because it has a better plethora of performances. There Will Be Blood comes out on top simply due to one actor's singular performance.
When a leading performance has so much power and recognition to be in the running for one of the most wholly realized performances ever given on screen, it magnetizes the rest of the work around it.
Daniel Day-Lewis's greatest role as oil prospector, Daniel Plainview, complements Anderson's direction. It's clear that the pair were synchronised in perfect unison with a singular shared vision.
Paul Thomas Anderson's script and direction were utterly perfect, as were Robert Elswit's cinematography and Paul Dano's underrated turn as both Eli and Paul Sunday, all of which amplified Day-Lewis's role.
While Anderson's best work may have come more completely in The Master, his best film is still There Will Be Blood.