Rome, the eternal city. It's been the seat of power for some of history's most powerful rulers and emperors, as well as home to some of cinema's greatest adventures and love entanglements.
Few places in the world elicit the kind of response that Rome does, which is why—since the beginning of modern cinema—the city has housed the ambitions of filmmakers from all around the globe.
Not to mention all the cinematic greats who've hailed from Italy and created some of their best work in the city, including the likes of Federico Fellini, Vittorio De Sica, and Sergio Leone.
From Audrey Hepburn to Marcello Mastroianni, Rome has hosted icons of the film industry and helped build their legacy. Here are the best movies set in Rome and what they did so right.
7. The Talented Mr. Ripley (1999)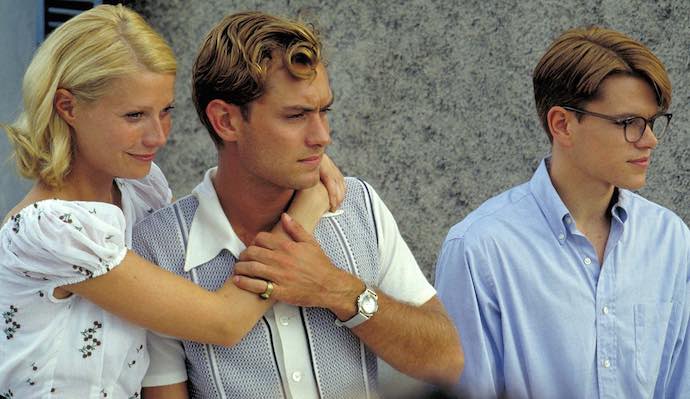 This adaptation of Patricia Highsmith's book saw Matt Damon and Jude Law lead a stellar cast through a film that captured the intricate and devious mind of its eponymous character.
While not entirely set in Rome, the city appears in the film as its own unique character that brings a sense of life to the film and helps it to revel in its dark and tense premise.
For a Hollywood film set in Italy, it never mistreats Rome as a cultural hub. And the colors of Rome become the backdrop to Tom's scheming, strangely providing beauty to the horror of his actions.
6. Gladiator (2000)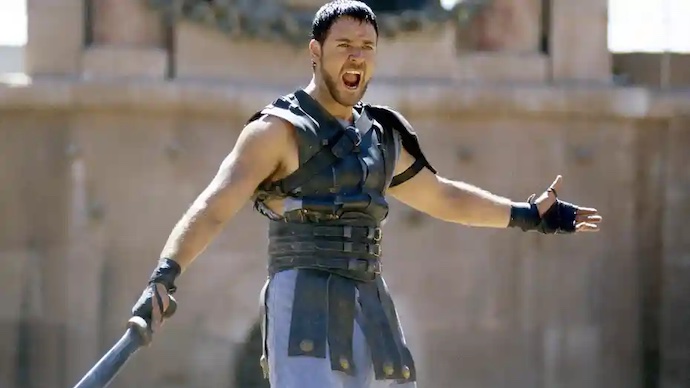 Showcasing the Rome of an ancient era, Gladiator proves to be a spectacle even more than 20 years since its release.
Following the false arrest and escape of Maximus Decimus Meridius, Ridley Scott's film follows the once-great Roman Commander who's forced into slavery and must fight in the Colosseum, all while the evil Emperor Commodus attempts to silence him for what he knows.
The streets of ancient Rome are brought to life here thanks to Ridley Scott's direction, making it feel vast as it successfully draws comparisons to the work of David Lean.
In other words, Ridley Scott makes Rome feel grandiose yet haunted as he brings Maximus' story to life, simultaneously striking the line between the brutality and the beauty of it all.
5. Spartacus (1960)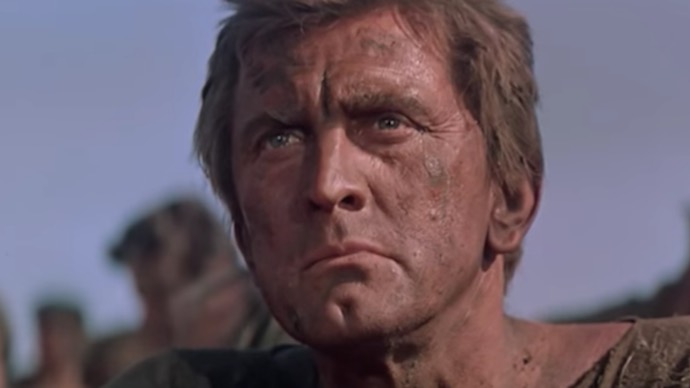 Stanley Kubrick's disowned epic, Spartacus starring Kirk Douglas, is one of those classic Hollywood films that didn't actually shoot in Rome. However, the way in which the picture brings to life the ancient city amidst Spartacus' uprising? It's visually delightful.
Spartacus is a stark example of how a messy film production can still produce great results. Kubrick was hired to replace Anthony Mann one week into production, and hes ended up disowning the film once completed. It still ended up becoming a resounding success.
Rome's ancient halls are grand, vast, and everything that the era's hedonism felt like it should be. From the lower class to mighty rulers, Spartacus' eternal city remains an incredible feat for such a film.
4. La Dolce Vita (1960)
Federico Fellini's classic film about a journalist who grows tired of his life, then goes from one story to the next in search of excitement, is one of Italian cinema's grandest tales.
Marcello's very existence is laid bare in the film, which showcases the backdrop of Rome as a city that springs eternal promises and stories. While the journalist pursues a reckless lifestyle without care for anyone around him, he grows lost in the indulgences of his frenzied career.
Fellini's use of Rome feels unique, as La Dolce Vita feeds into Rome's streets with beautifully cinematographic shots that allow the audience to feel the soul of Rome through the lust of its leading character.
3. Roman Holiday (1953)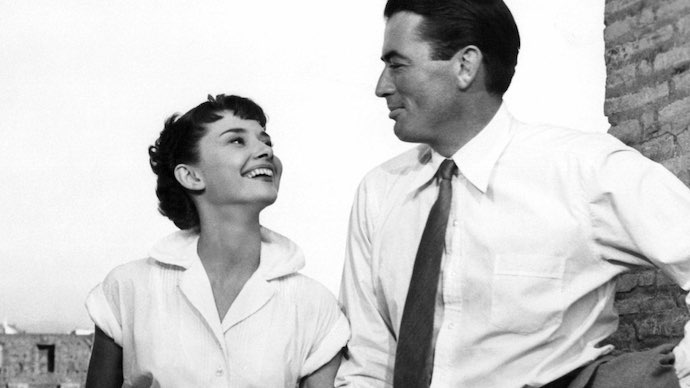 The cinematic debut of Audrey Hepburn remains one of Hollywood's most engaging stories, even over 55 years later. William Wyler's direction of Dalton Trumbo's script has become the archetype for Western romantic comedies. The whole genre owes a debt to Roman Holiday.
In a twist on the "Prince and the Pauper" cliché, the film shows Hepburn's Princess Anne in Rome trying to run away from her responsibilities. There, she bumps into the American journalist Joe Bradley and they end up spending an entire day together.
That adventure ends up being one of cinema's finest outings to this day, with Rome providing the enchanting romance around them.
Entirely shot on location in Rome, Roman Holiday is delightful and devastating at the same time, with the beautiful Italian capital showing the two young lovers what a life together could have been like.
2. Umberto D. (1952)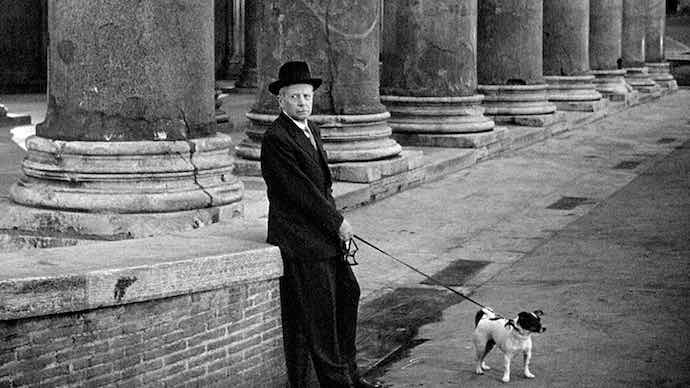 Vittorio De Sica's film about post-World War life in Rome has become somewhat overlooked in favor of his more hopeful films, but none of them are as wholly realized as Umberto D.
The film centers on the struggles of Umberto Ferrari, an elderly man who desperately wants to keep his rented room when he finds himself evicted. It's a story that grips the soul, with a portrayal of Roman life that refuses to embellish the post-War savagery of the Italian economy.
Rome offers no comfort to the leading character, showing that the city isn't just a center for idyllic love and beauty—it's also a place of desperation. The film is honest in ways that few others dare speak.
1. Bicycle Thieves (1948)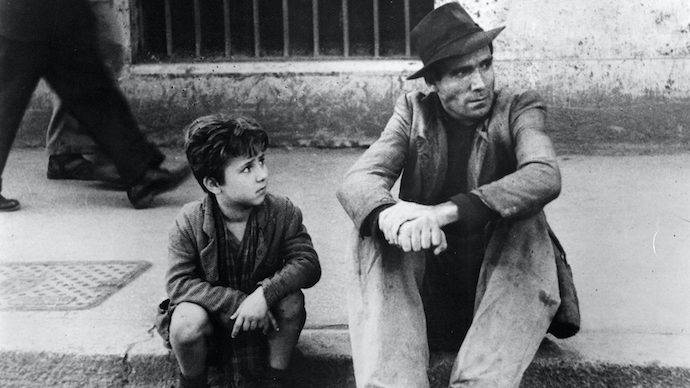 Vittorio De Sica had two masterpiece films, and Bicycle Thieves edges out Umberto D. as the best film ever made to feature Rome.
In this film, the city of Rome is far from a romantic location. Rather, it's featured as a place of work, business, infrastructure, and trade—all of which come into play in his magnum opus.
Antonio Ricci finally finds work in post-WW2 Rome, but he needs a mode of transportation to get to his new job. He pays to get his bike back from the pawn shop and uses that to start his work. Unfortunately, when that bike is stolen from him, his hope fades fast.
Ricci's honesty conveys a deeply honest sense of what Rome was like during that era. As the film relentlessly moves forward, the bleak nature of reality sinks in—that he may never find the bike.